In 2001, Zoolander saved the world with his "Magnum" look and introduced the self-serious Blue Steel facial expression to audiences all around the globe. His trademark look is also known as Le Tigre.
To date, many models have tried and failed to copy his modeling look — including Victoria's Secret star Adriana Lima.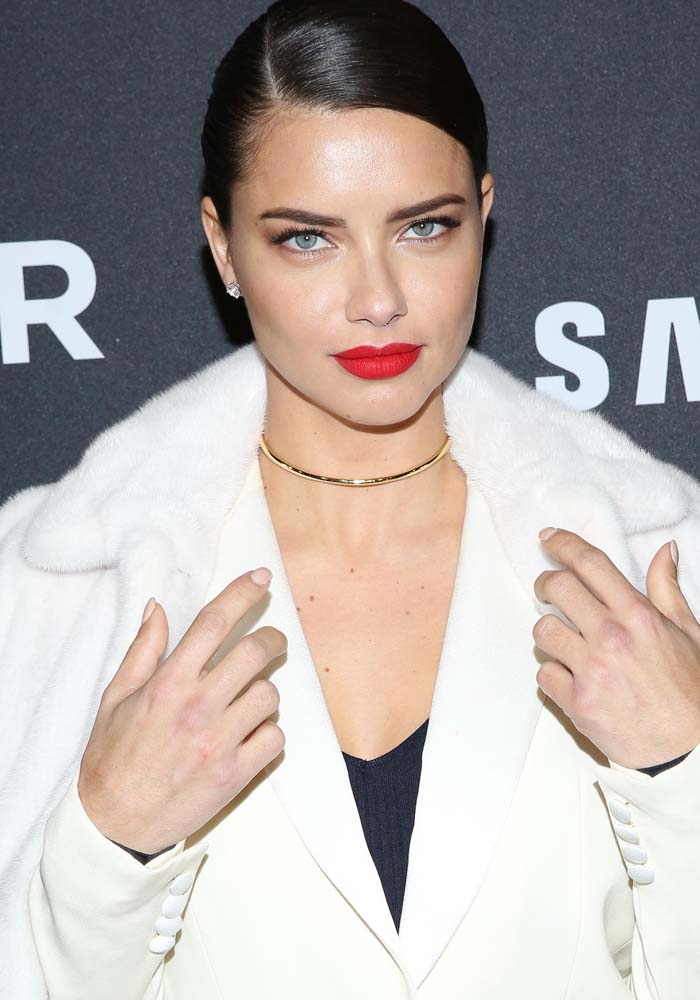 Adriana Lima slicks her hair back for the "Zoolander No. 2" premiere held on February 9, 2016, in New York
"It came of looking in the mirror when I was brushing my hair or whatever," Stiller told Esquire magazine about the pose made famous by Derek Zoolander.
"My wife [actress Christine Taylor] would say, 'Why are you making that face? Why are you doing that?' And it's just that thing you do that you think makes you look good. Which really has no correlation to reality," he added.
Ben Stiller shows how to do Zoolander's famous Blue Steel pose
The look involves lots of attitude, puckered lips, sucked-in cheeks, raised eyebrows, and the eyes fixed on the camera. There's no room for irony.
Derek Zoolander stops a shuriken by unleashing his ultimate model look
Adriana arrived at the New York premiere of "Zoolander No. 2" to show her support for the "outrageously good-looking" people.
Adriana talked about her desire to transition into acting, specifically in Quentin Tarantino films. Ben Stiller hilariously replied that was something he couldn't help her with.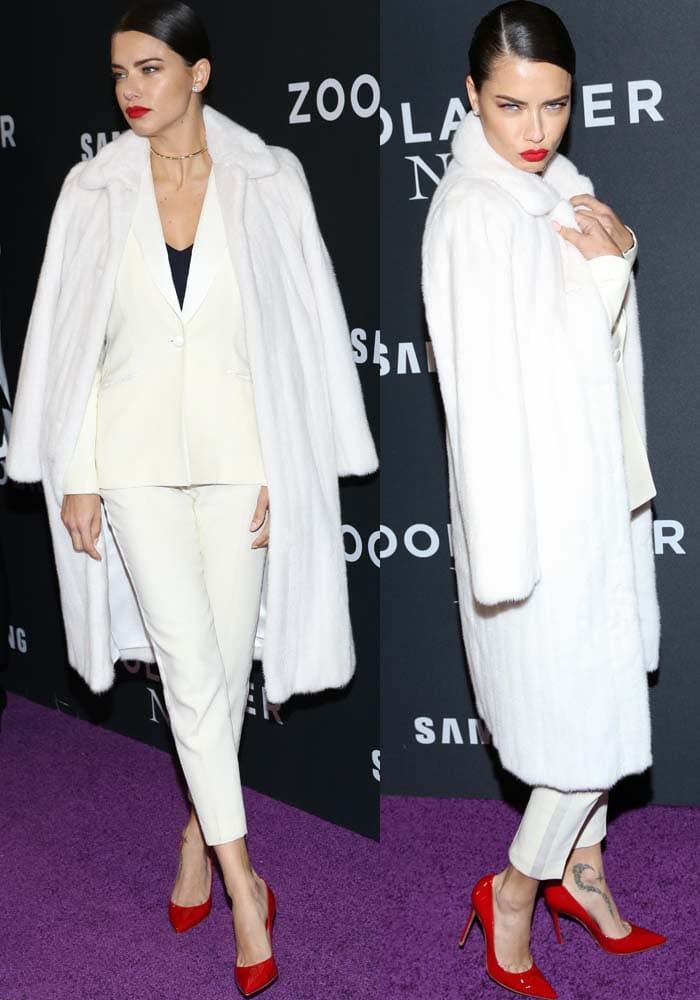 Adriana Lima wears a plush white coat from Pologeorgis and copies Zoolander's Blue Steel look
For the premiere, the supermodel wore a jacket-and-pants combination with a black tee from Pallas Paris, which she topped with a warm coat from Pologeorgis.
Adriana finished her look with a bright red lip, jewelry from Jennifer Fisher, and a pair of bright red patent pumps from Gianvito Rossi.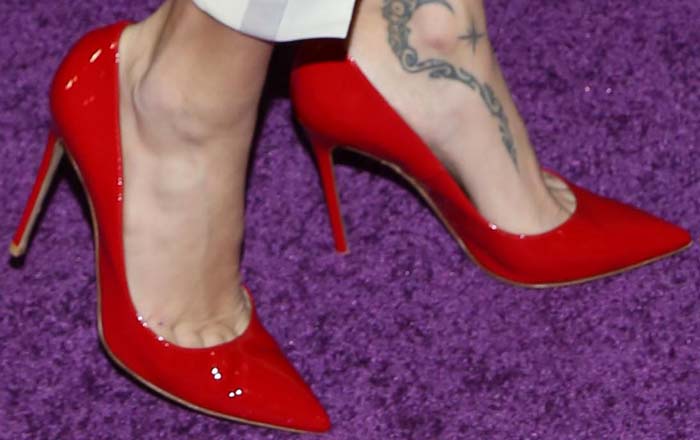 Adriana Lima's feet and tattoo in red Gianvito Rossi pumps
Adriana tried her hand at the "Blue Steel" look with Zoolander himself but fell a bit short. Even if she failed to make anything topple over, we have to admit that the model looked adorable.
You can order the Gianvito Rossi patent pumps in fun colors at Farfetch and Nordstrom.
Gianvito Rossi Patent Leather Pumps in Red, $615 – $695
Gianvito Rossi Patent Leather Pumps in Pink, $670 – $792.82
Gianvito Rossi Patent Leather Pumps in Nude, $670
Credit: Andres Otero / WENN / Joe Alvarez