Famous for her bikini body and big boobs that made her a sex symbol in the 1990s, in 2007 Jennifer Love Hewitt was met with intense criticism when photos of her vacationing in Hawaii spread online.
That time, she had gained a bit of weight, and people bullied her and called her fat when not-so-flattering photos of her in a bikini were published online and in magazines.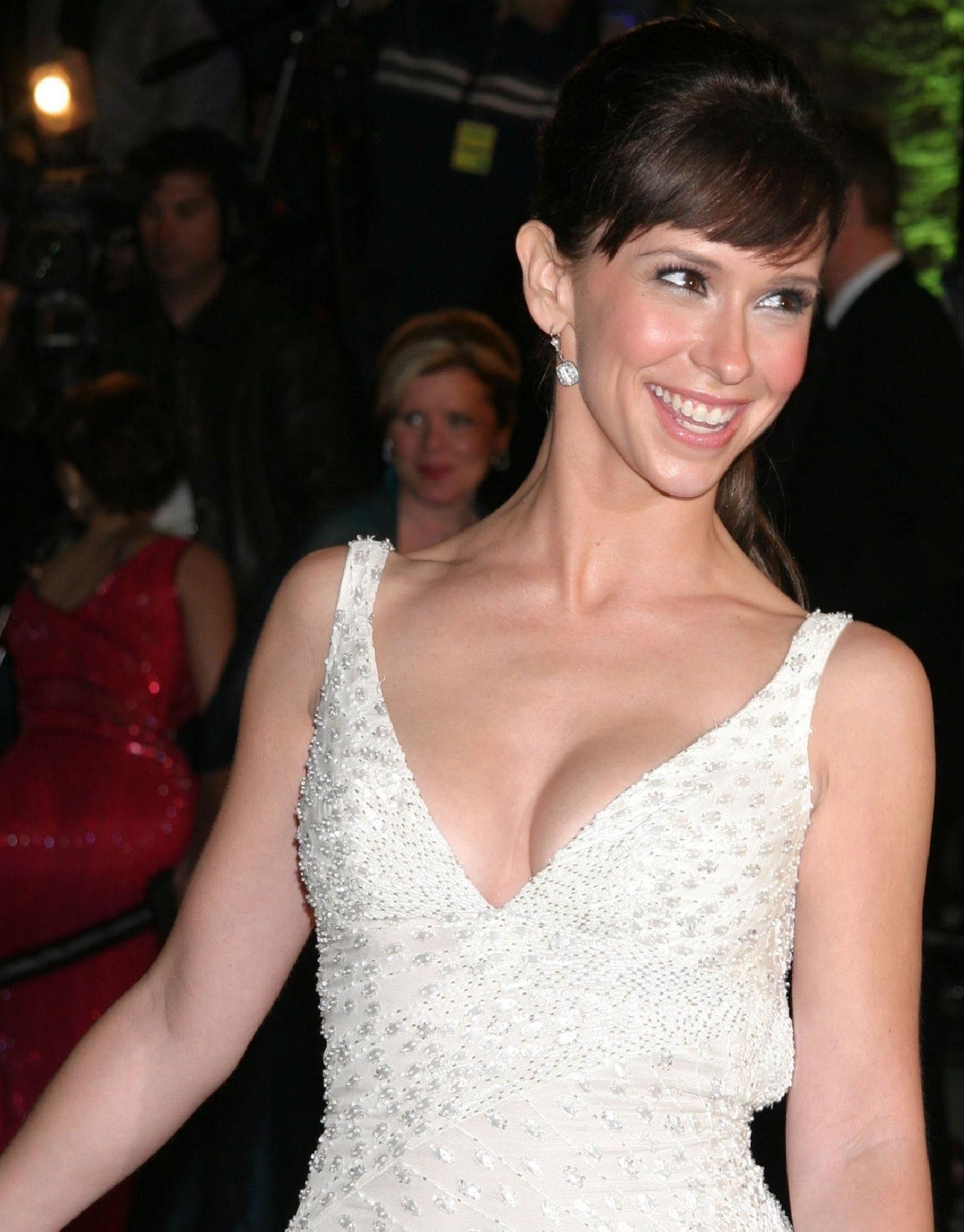 Jennifer Love Hewitt and her big boobs during the 2005 Vanity Fair Oscar Party at Mortons in Los Angeles, California
There is ridiculous pressure for women to stay thin, especially in the entertainment industry. When people started criticizing her figure, the Heartbreakers actress issued a statement and told women of all shapes and sizes to be proud of their bodies.
"A size 2 is not fat! Nor will it ever be," she wrote on her website after the vacation photos went viral. "And being a size 0 doesn't make you beautiful."
"To all girls with butts, boobs, hips and a waist," she wrote, "put on a bikini – put it on and stay strong," she wrote.
Jennifer Love Hewitt's bikini body and boobs made her a sex symbol in the 1990s
Instead of feeling miserable, Jennifer fought back. The actress worked hard to gain a stronger and sexier body. In March 2013, she was ready to show us the result of all her hard work and was the month's cover girl for Shape magazine.
With her toned body, Jennifer was confident about showing off her abs. She stepped out wearing a short blouse that bared her midriff. It was a chilly day, so Jennifer decided to finish her look with a sensible coat.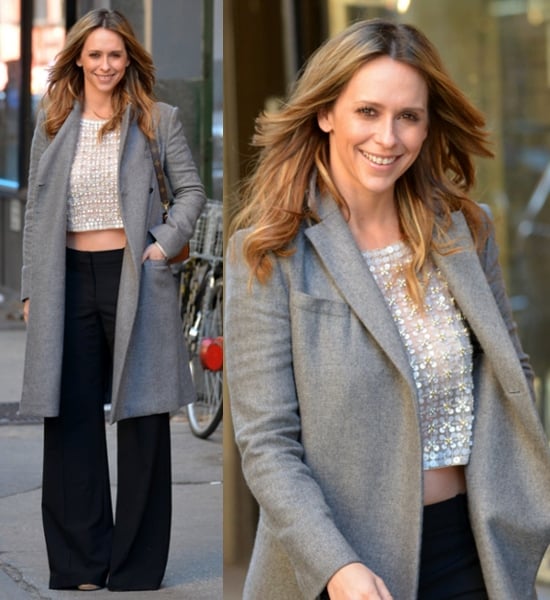 Jennifer Love Hewitt baring her midriff on a chilly day in Manhattan, New York City, on March 4, 2013
The same month, she told USA Today that she would consider getting her 36C cup size boobs insured for somewhere around the $5 million range.
"I need, like, an insurance invitation. If somebody was like, 'Hey, you know what? We would like to insure your boobs for $2.5 million dollars,' I'd be like, 'Do it. Love it! Why not?'" Hewitt joked about her breasts.
Apparently, Hewitt's grandmother didn't mind seeing her granddaughter in skimpy outfits on television. Portraying a prostitute in the American television drama series The Client List, Hewitt's boobs were getting a lot of focus.
"She thinks it's hysterical. . . I get to rub abs for a living. I never thought that that would be my job, so that's exciting. It's a hard job, but somebody has to do it, and I'm glad it's me!"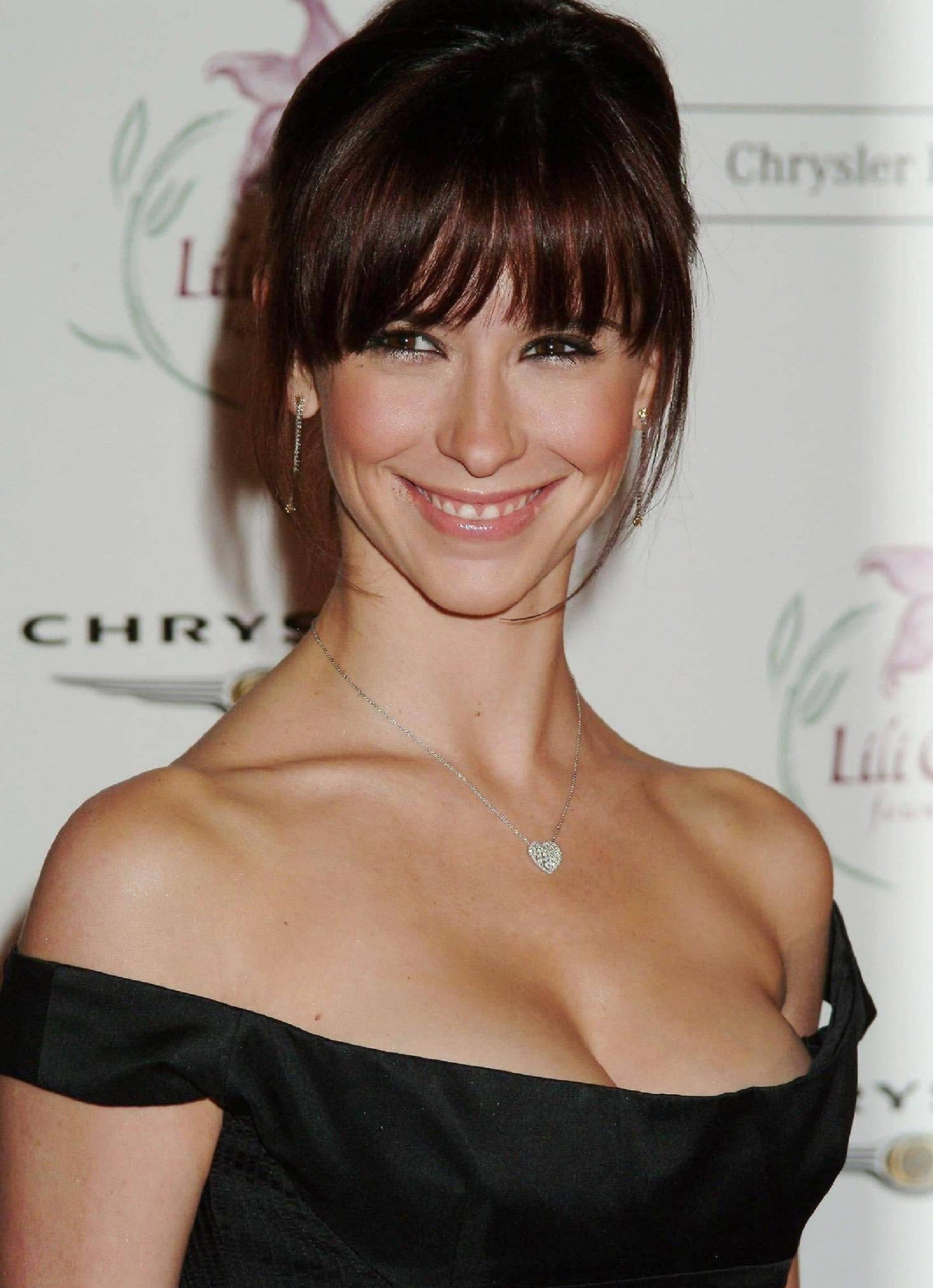 Jennifer Love Hewitt would like to get her 36C cup size breasts insured for $5 million
"It's horrible to say, but I like my boobs," Hewitt told Maxim magazine about her favorite body parts in 2012. "They've always served me well. They're good."
"It's a great way to stay in touch with your sexuality," she explained about taking pole dancing lessons for her role as prostitute Riley Parks. "I also love to cook, so I can have a cake in the oven while I do a pole dance."
"It's where you stick Swarovski crystals on the female area to add a little glitz and glamour. I actually named it that because it's like BeDazzling for your hookah," the actress told Maxim about "vagazzaling."
"The fun part of being a girl is that there are little beauty things you can do to make yourself feel special. I can walk around all day and think, 'Nobody has any idea that I have a sparkly secret in my pants right now.'"
Sex symbol Jennifer Love Hewitt wears a red dress at the 23rd American Music Awards in 1996
In an interview on ABC's Jimmy Kimmel Live, the actress clarified that she wasn't completely serious about insuring her boobs for $5 million.
"I was doing an interview and somebody said, 'Oh, all of these people are insuring their parts. They were naming off all these different parts. They were like, 'Would you insure the ladies?' And I said, 'No, I'm not going to.' They said, 'Well, how much would you do it for if you did?'" Hewitt told the television host.
"So, I just threw out a number trying to get them to move on, and the next thing you know, my brother's calling me and he's like, 'You're doing what?'"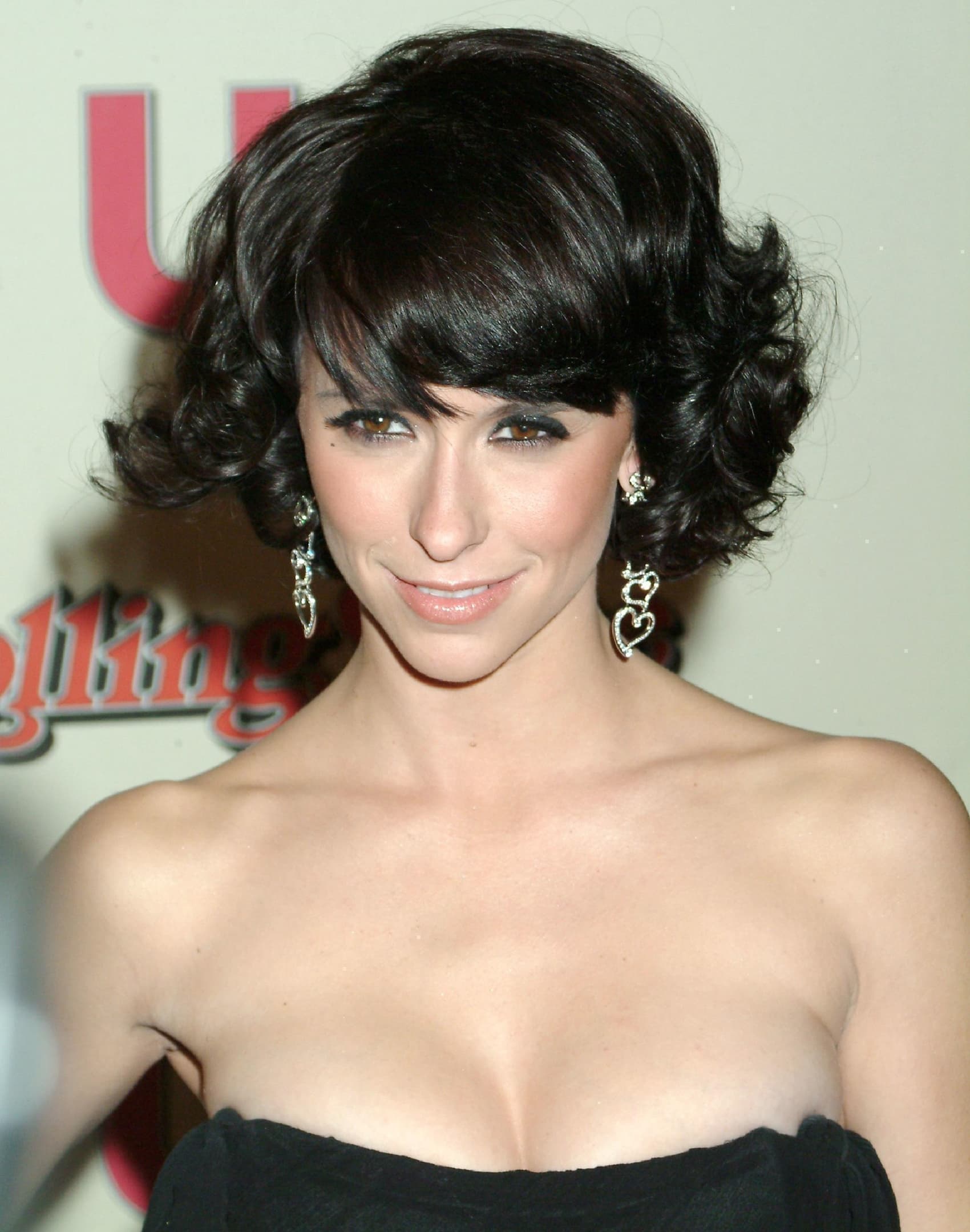 Jennifer Love Hewitt's big boobs steal the show during 2006 Us Magazine and Rolling Stone Rock the Oscars After-Party at Wolfgang Puck at the Pacific Design Center in West Hollywood, California
Credit: WENN / Chris Connor / Jody Cortes / Nikki Nelson