American producer and actress Reese Witherspoon has created every bookworm's dream: Reese's Book Club.
This woman's drive in the creative industry can certainly inspire other career-driven females. To find out more on the Book Club and Reese's business, Hello Sunshine, read on!
Hello Sunshine
Hello Sunshine is a media business led by women, founded by Reese back in 2016. It has created a wide range of media content, including work for TV, films, and podcasts.
Be Sunshine LLC (Hello Sunshine) is a media company founded by Reese Witherspoon (Credit: Wirestock Creators / Shutterstock)
It even has the honor of hosting Reese's Book Club. This company is often described as having a strong vision of an innovative, modern entertainment, commerce, and technology business.
Reese's Book Club and How It Works
With no shortage of book suggestions, Reese picks a woman-empowered book every month, most of which are US bestsellers.
The wealthy American actress founded this club in 2017 and has been choosing relevant titles for her members to embrace every month since this start-up. Whilst it cannot be proven if Reese reads all the books or not, her top picks are certainly conversation starters.
Her community engages with meaningful connections of stories, other members, and authors, encouraging discussions and a whole lot of fun both online and in-person!
View this post on Instagram
This Club is ideal for any bookworm wanting to thrive off other book lovers and fantastic pieces of literature.
Reese picks a piece of literature that hosts female protagonists. She then shares the novel in question with her Book Club, with the pick being announced at the start of each month on the first Tuesday.
Several years into the founding of this Book Club, Reese launched a free app to assist the Book Club, providing members with an exciting space to celebrate, discover, and make connections with other members through a strong love of reading.
View this post on Instagram
The application hosts discussions, meet-ups, and events, even allowing members to connect with real-life authors and Reese herself! Through the app, members are the first to know about Reese's new book picks and highly anticipated giveaways.
How Reese's Book Club Started
This Book Club started on Instagram, where Reese would often create social media posts about books she loved.
As someone who had always gravitated toward female writers and female protagonists, Reese also decided to start a production company that aimed to construct more projects which provided roles for women.
Reese's entertainment company, Hello Sunshine, has since been sold to a business-backed by Blackstone Group Inc, a private equity firm. Both Reese and Hello Sunshine's CEO, Sarah Harden, continue to run this business and remain equity holders.
Sarah Harden is the CEO of Hello Sunshine, Reese Witherspoon's media brand anchored in creating content that changes the narrative for women (Credit: Ron Adar / Shutterstock)
Reese claimed to be thrilled to be collaborating with Blackstone and had high hopes of growing this next-generation media business.
She believed that their commitment would help Hello Sunshine's mission to continue to celebrate and empower women with engaging and dynamic content.
Book Club Members
Reese's Book Club has already started to thrive with popularity, with the app being free to download and easy to engage with.
To join this inclusive club, any book lover only needs to follow Reese's Instagram or Facebook social media account or download the app.
It's that simple to enjoy book announcements at the start of each month and thrive in a close-knit community!
So, Why Has the Book Club Become So Popular?
Aside from the app being free of charge, Reese's Book Club has many other perks to look out for.
Firstly, books have the magic power to spark interesting debates, keep us thoroughly entertained, and be there for us as a source of comfort when we need them most.
Immersing yourself in a good book is the ultimate escape from daily realities, helping us to connect with characters and bond with other book lovers.
At Reese's Book Club, members have the opportunity to celebrate a range of voices with women at the heart of each fictional or non-fictional journey.
View this post on Instagram
Within the app, people are allowed to construct even deeper connections with the rest of the book community, providing an innovative platform for story debates and even new friendships.
Reese has managed to harness a collective force of woman empowerment as well as spread the joy of reading books.
All profits through in-app facilities are forwarded to The Readership, a platform that promotes literacy and amplifies a range of voices waiting to be heard.
View this post on Instagram
So, it's clear to see that career-driven Reese Witherspoon can serve as an inspiration for other women across the globe. With a clear vision and ambitious values, Reese has already touched the lives of countless Book Club members!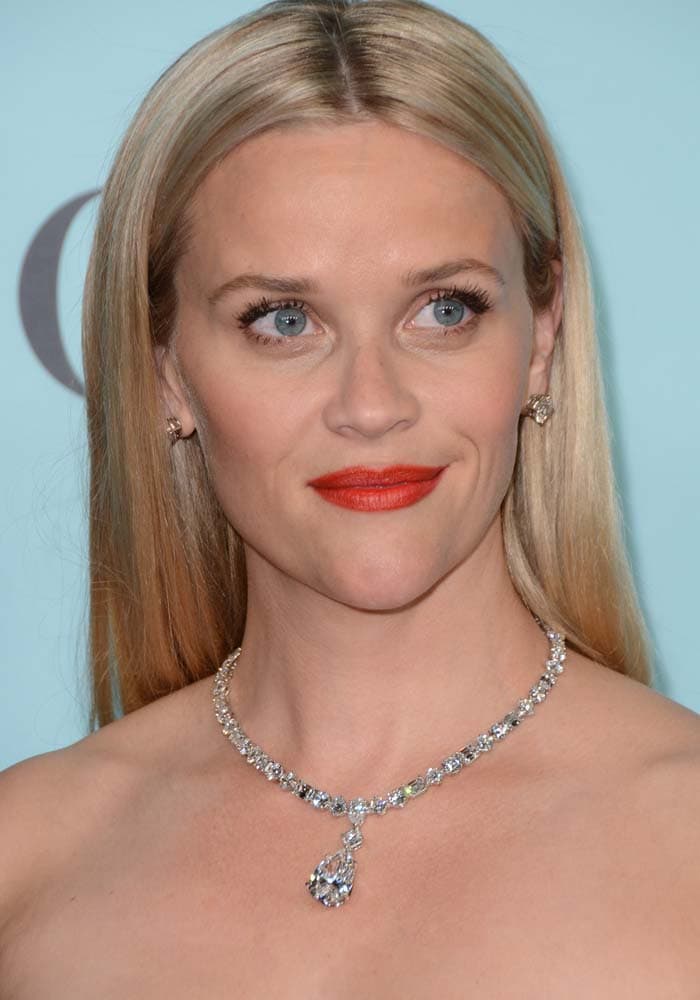 Reese Witherspoon wears her hair down to show off her necklace at the Tiffany & Co. Blue Book Gala held on April 15, 2016, at the Cunard Building in New York (Credit: Ivan Nikolov / WENN)
It doesn't matter how rich you are — Tiffany & Co. impresses everyone.
In April 2016, Reese Witherspoon and fellow celebrity Naomi Watts got all wide-eyed as they attended the Tiffany & Co. Blue Book Gala in New York.
Reese wore a cleavage-baring, floral masterpiece by J. Mendel that showed off her legs with a thigh-high slit.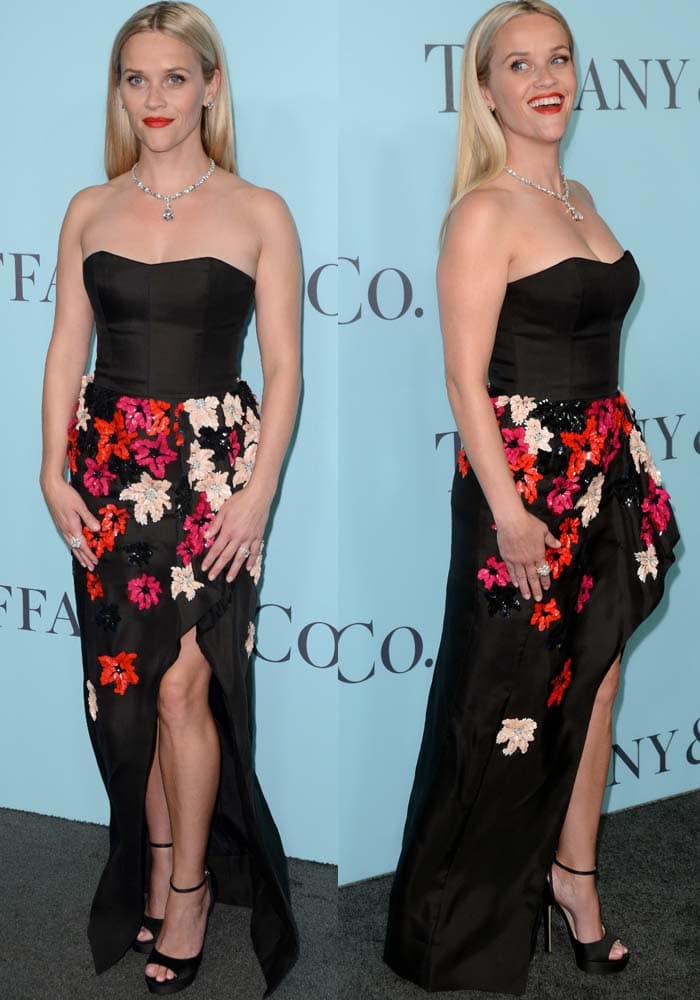 Reese Witherspoon shows off her legs in a floral-printed J. Mendel dress (Credit: Ivan Nikolov / WENN)
The Fear actress opted to pair her dress with the elusive Jimmy Choo heels first spotted at the brand's Oscars suite earlier the same year.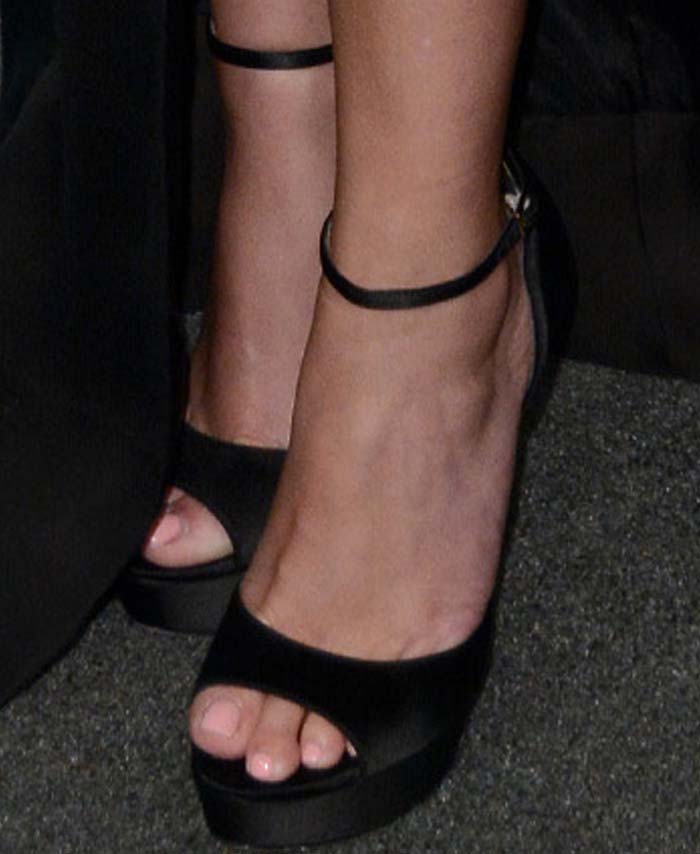 Reese Witherspoon's feet in black Jimmy Choo heels (Credit: Ivan Nikolov / WENN)
Reese accessorized with classic Tiffany & Co. pieces (obviously) in order to show off the gems in their simplicity.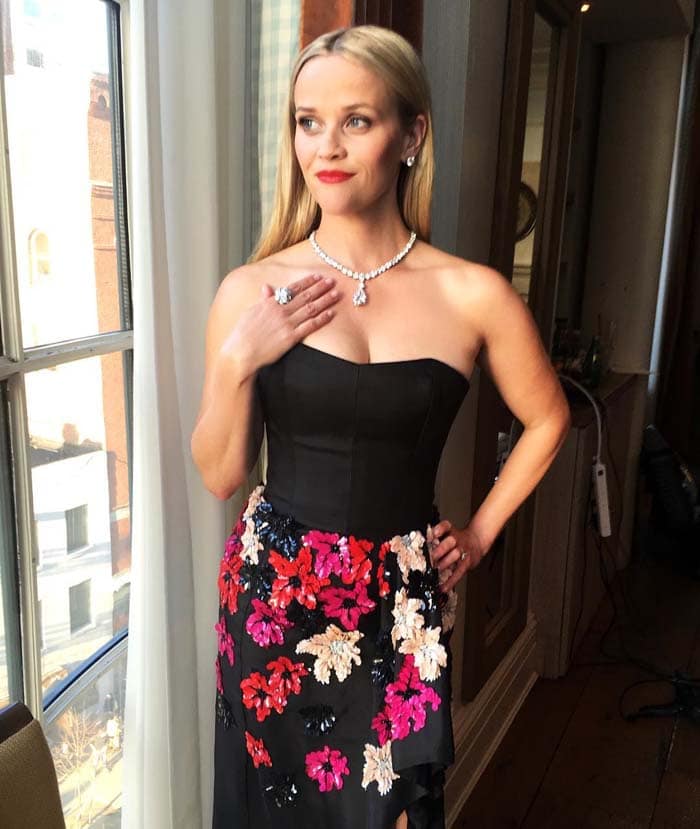 Reese Witherspoon shows off her $10 million diamond necklace (Credit: Reese Witherspoon's Instagram)
Wondering exactly what reaction Reese had when she saw the Tiffany & Co. jewels in all their glory?
Reese Witherspoon, Diane Kruger, and Naomi Watts attend the photocall of Tiffany & Co.'s Blue Book Gala (Credit: Ivan Nikolov / WENN)
Check out Reese's hilarious photo below.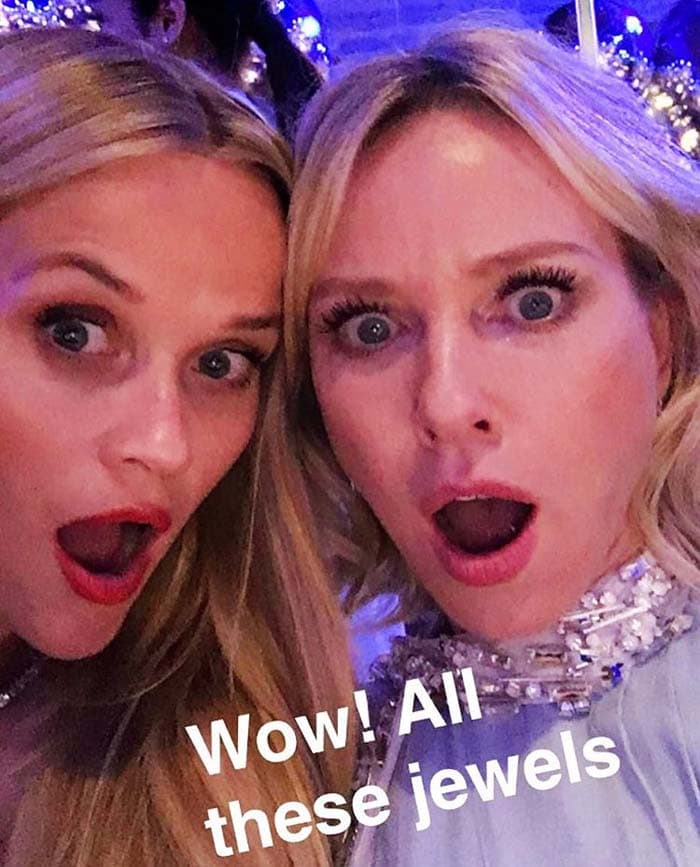 Naomi Watts and Reese Witherspoon have been best friends for several decades (Credit: Reese Witherspoon's Instagram)
You can order popular Jimmy Choo ankle strap sandals similar to Reese's at Farfetch and Mytheresa.
Jimmy Choo "Claudette" Sandals in Black Suede, $795
Black Jimmy Choo "Kayden" Sandals, $850
Jimmy Choo "Minny" Silk Satin Sandals, $750