Happy birthday, Miley! Just one day after turning 21, Miley Cyrus attended the 2013 American Music Awards.
The former Disney star hit up the carpet in a white Versus Versace pantsuit.
Miley Cyrus shows off her short hair at the 2013 American Music Awards held at Nokia Theater in Los Angeles on November 24, 2013
Miley flaunted tons of cleavage with the tuxedo jacket's plunging neckline and showed off a hint of her smooth stomach thanks to the low rise of her pants.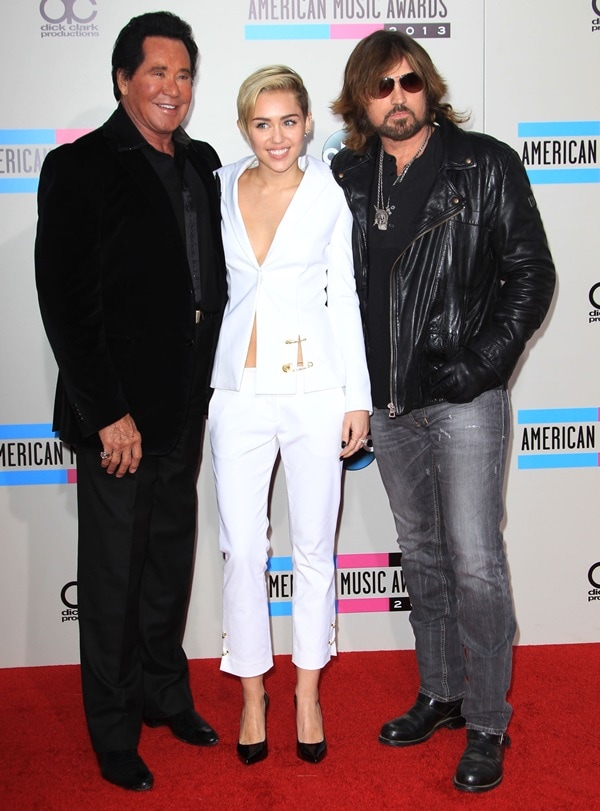 Wayne Newton, Miley Cyrus, and Billy Ray Cyrus all pose on the red carpet
Miley's jacket featured gold safety pin detailing at the hem and was surprisingly tame compared to other outfits we've seen the pop star wear in the past.
Miley Cyrus sticks her tongue out and shows off the shaved side of her head
Lady Gaga also came dressed in head-to-toe Versace. Miley accessorized with Lorraine Schwartz jewels and completed the ensemble with Saint Laurent "Paris" pumps that we've previously spotted on numerous celebrities, including Hailee Steinfeld, Rihanna, and Uma Thurman.
You can easily get yourself a pair at Farfetch, Nordstrom, and Saks Fifth Avenue.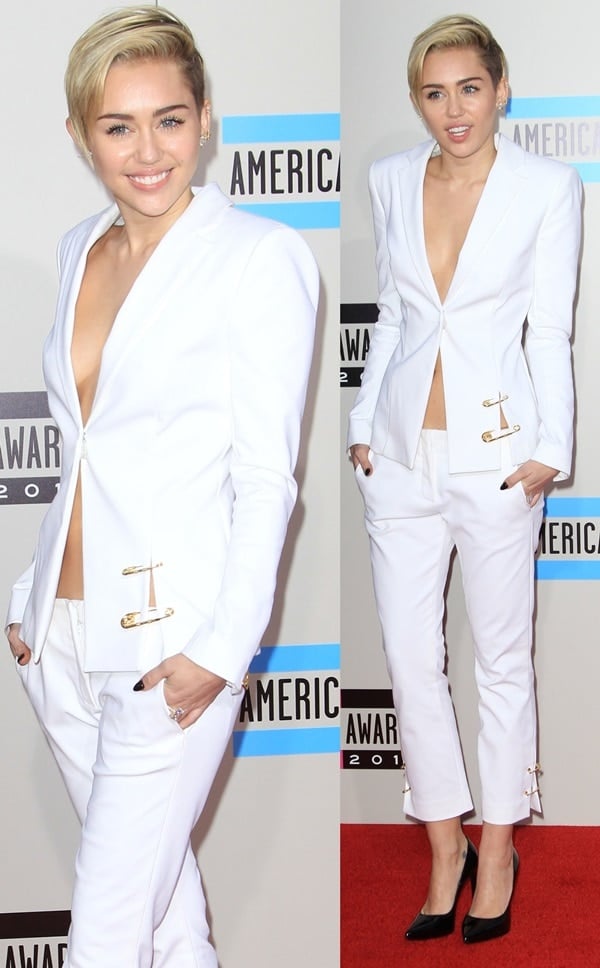 Miley Cyrus shows off her cleavage in a Versace suit
Saint Laurent Paris Patent Leather Pumps, $625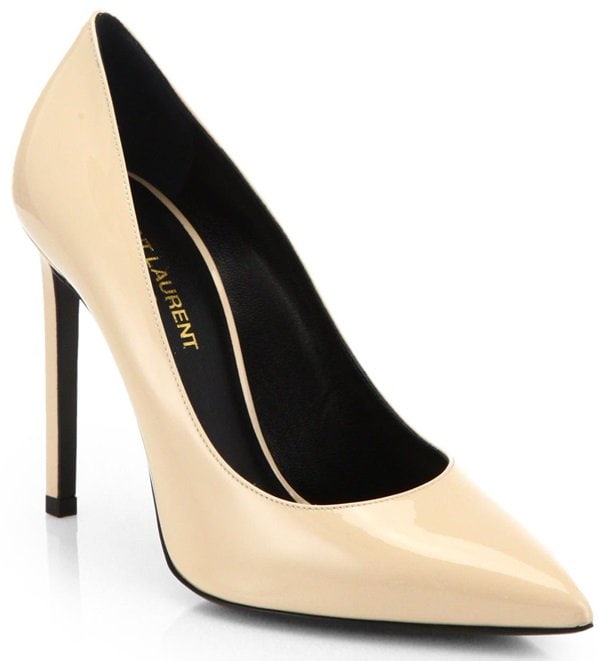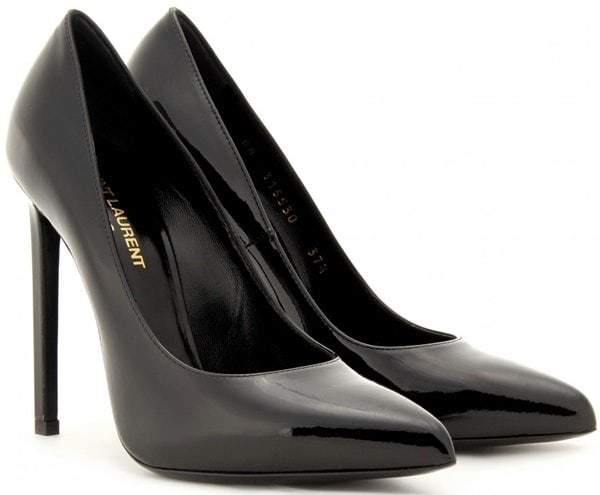 On her birthday, the singer tweeted this photo of her birthday cake:
Miley Cyrus' 21st birthday cake with the caption "the gayest birthday cake ever @vij_photo"
The former Disney star also posted several pictures of her in bed with a couple of dogs.
Miley Cyrus' post-21st birthday Twitter pic with the caption "Crazy hair / post b-day/ @amas todayyyy!"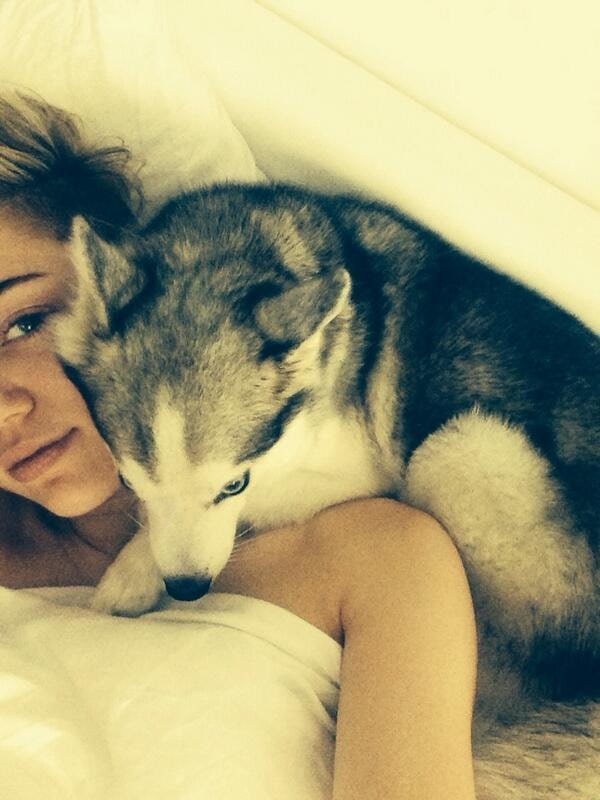 Miley Cyrus' post-21st birthday Twitter pic with the caption "My best friend (sorry to blow y'all up with puppy pics)"
Miley Cyrus' post-21st birthday Twitter pic with the caption "I love him soooo fucking much I can't stand it"
Miley Cyrus' post-21st birthday Twitter pic with the caption "it keeps getting better"
Miley Cyrus' post-21st birthday Twitter pic with the caption "perfect start to the perfect day"
Credit: WENN / Adriana M. Barraza / Miley Cyrus' Twitter