Rachel Roy Shoes, Boots, Heels, Pumps, and Sandals for Women
Please subscribe to
our newsletter
to receive updates from Your Next Shoes. This post may contain affiliate links. Please see our
disclosure
for more details.
Ashley Greene joined Christina Aguilera, Emma Stone, Miley Cyrus, Irina Shayk, Diane Kruger, Beyonce, Jennifer Lopez, and Rosie Huntington-Whiteley at the…
Lucy Hale joined Cher Lloyd, Victoria Justice, Kim Kardashian, Jennifer Lopez, and Ariana Grande on the red carpet at the…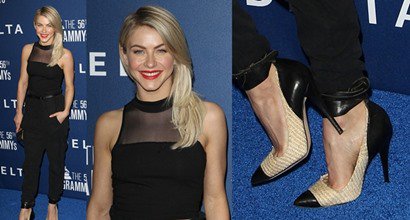 Julianne's Halloween costume mishap last year is long forgotten. The dancer/actress easily shrugged off the unfortunate incident and moved on,…
Julia Roberts is currently very busy promoting her upcoming movie, 'August: Osage County', which is set to be released on…
If Rachel Roy wasn't a designer, she would probably be a fashion model. The California native is simply gorgeous! Her…
As promised in part 1, here are some more amazing shoes from the 2013 Teen Choice Awards! Included below are…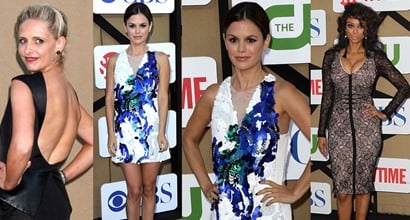 A lot of celebrities flocked to the CW, CBS, and Showtime 2013 Summer TCA Party in Los Angeles on Monday….
Blake Lively is a lucky lady both literally and figuratively. The former 'Gossip Girl' star was spotted in New York…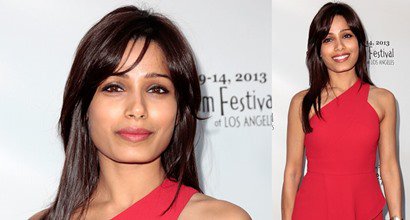 Freida Pinto dazzled us on the red carpet last week. The bronzed beauty was spotted at the IFFLA 2013 opening…
Phoebe Price isn't really known for her great fashion choices. Critics usually tear apart her quirky and sometimes tacky styles….
Nude shoes are godsend. Once you find a pair that perfectly matches your skin tone, they go with absolutely everything,…
Let's have a little fun with heels today. Let's play a little game and see how good you are at…
We were quite sad when Vanessa Hudgens cut off her gorgeous hair last year. But thanks to extensions, the former…
We had the pleasure of running into the following amazing Rachel Roy heels at Amazon today. The American fashion designer…