Brandy Norwood is usually known for her singing and acting talents. Today, we want to recognize her amazing sense of style!
We spotted the beautiful Brandy in a pair of Manolo Blahnik pumps while having drinks with Neicy Nash yesterday. She went for a fuchsia suede option and wore them with a great Camilla and Marc dress. Her natural big curls added to the fun factor of her look, but her beaming smile was still her best accessory.
Yes, Brandy could have opted for a different shoe style, but her classy-meets-sassy Manolo pumps were the perfect choice for her outfit. If she were attending a more formal event, I'd say go for black patent pumps to add some shine, but in this instance, her pink suede heels are both appropriate and adorable!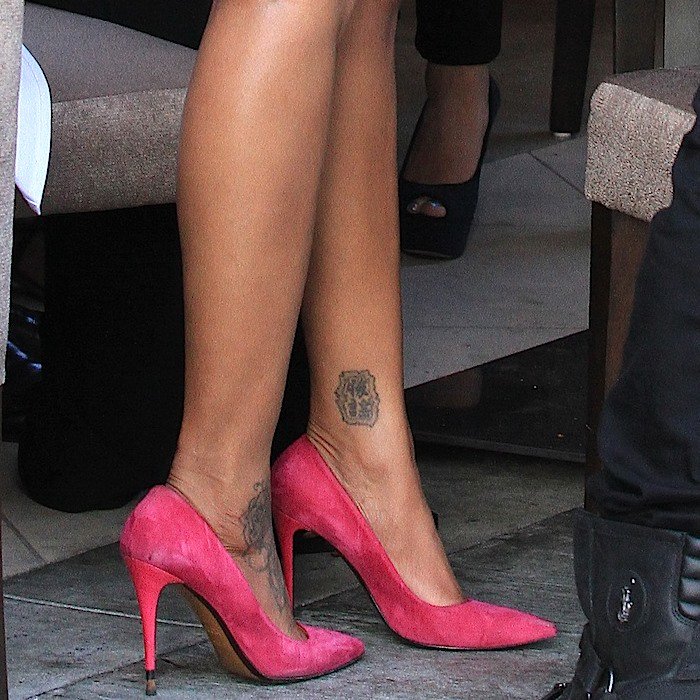 Brandy Norwood and Niecy Nash enjoying drinks outside Luxe Hotel on Rodeo Drive, Los Angeles on May 15, 2013
Brandy's Manolo Blahnik pumps are available at Barneys for $595. Yes, that might seem like a little much for one pair of heels, but they're Manolos. Take a closer look, and tell us if you'd make them your next shoes!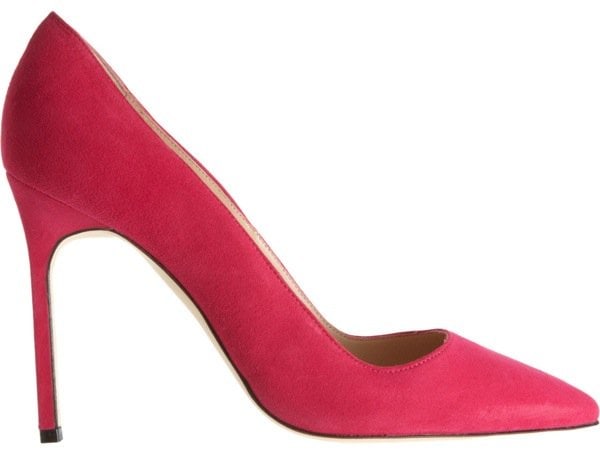 Manolo Blahnik Suede 'BB' Pumps, $595
Camilla and Marc Juniper Printed Silk and Cotton Dress, $580
Credit: Winston Burris/WENN