Sharing the same name, it's no wonder many people get ESPN sportscaster Allison Williams and actress Allison Howell Williams confused.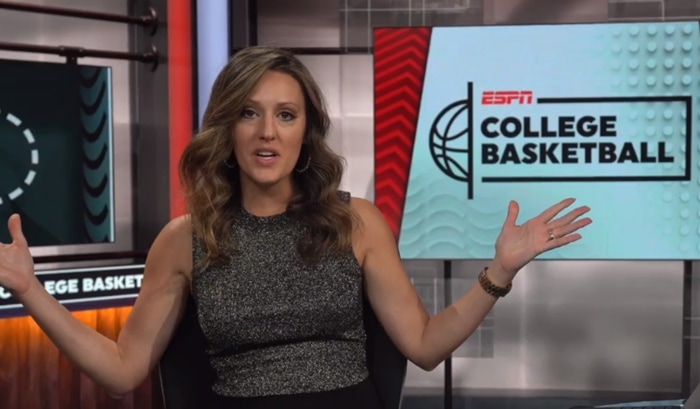 Allison Williams is a sportscaster with ESPN and former host for select pregame/postgame shows for Marlins Live
"With a last name as common as Williams, no matter what your first name, it's very likely you aren't the only one with that name. The first time I remember being aware there was another Allison Williams, and it was that Allison Williams, was when I worked the Big East Women's Basketball Tournament for ESPNU in 2011," reporter Allison Williams told ESPN Front Row in December 2014.
"When I showed up to host and report for four days in Hartford, no one had a clue where ESPNU had plucked me from so naturally, they turned to Google," she added.
"After about a day on set, I heard that guys in the tape room all thought I was Brian Williams' daughter. Someone finally asked me and I had to inform them my dad is Dale and a former police officer, not an NBC network figurehead. That was really the last I heard of it until HBO's "Girls" [in which the other Williams stars]. And since then it's been more frequent."
Is Allison Williams on ESPN Brian Williams' daughter?
No, American actress Allison Howell Williams is the daughter of former NBC Nightly News anchor and managing editor Brian Williams and TV producer Jane Gillan Stoddard.
ESPN's Allison Williams grew up in Michigan and is not related to American journalist Brian Williams.
American journalist Brian Douglas Williams with his daughter, actress Allison Williams, his son, sportscaster Doug Williams, and his wife Jane Gillan Stoddard at the "Girls" season three premiere at Jazz at Lincoln Center on January 6, 2014, in New York City
Is there anything classier than a chic white pump?
In January 2013, Allison Williams rocked an amazing pair of Casadei "Blade" pumps in white with contrasting trims as she appeared on Jimmy Kimmel to promote the American comedy-drama television series Girls.
Allison Williams wears her hair down for an appearance on ABC's "Jimmy Kimmel Live!"
While Allison's heels are priced around $800, they're incredibly chic and timeless. You could wear them for seasons and years to come as black and white never seem to go out of style.
We have featured numerous celebrities wearing the exact same style. The Casadei Blade style is available in a wide variety of colors at Farfetch and Casadei. Here is just one example: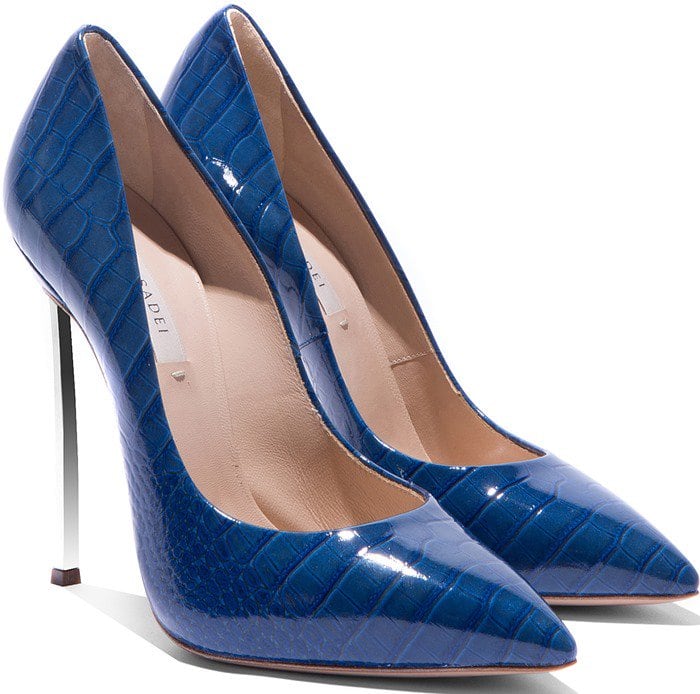 Casadei Blue Blade Heel Pumps, €650
On a side note, Allison's host, Jimmy, was honored with a star on the Hollywood Walk of Fame earlier the same month. Mr. Kimmel looked very dapper as he received his mark of stardom!
Jimmy Kimmel honored with a star on the Hollywood Walk of Fame in Los Angeles, California on January 25, 2013
Credit: Apega / WENN / C.Smith