Phoebe Harriet Dynevor is a British actress born in Manchester, England in 1995, making her 26 years old. She stands at a relatively average height of 5'5.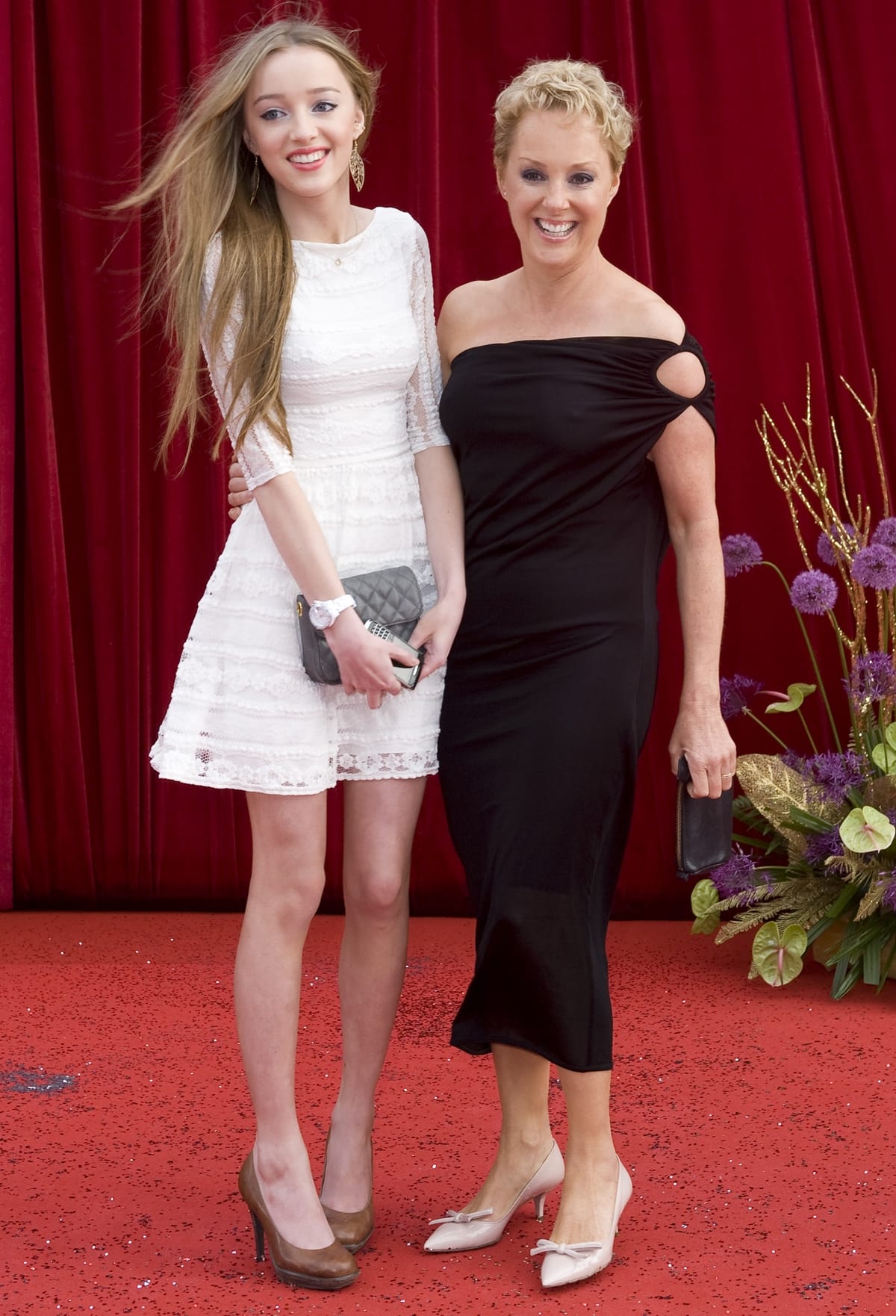 Phoebe Harriet Dynevor posing with her mother, British actress Sally Jane Dynevor MBE (née Whittaker), at the 2011 Soap Awards held at Granada Studios in Manchester on May 14, 2011 (Credit: Featureflash Photo Agency / Shutterstock)
Considered one of the most attractive celebrities in the world, she grew up in the industry and is the daughter of actress Sally Dynevor and screenwriter Tim Dynevor.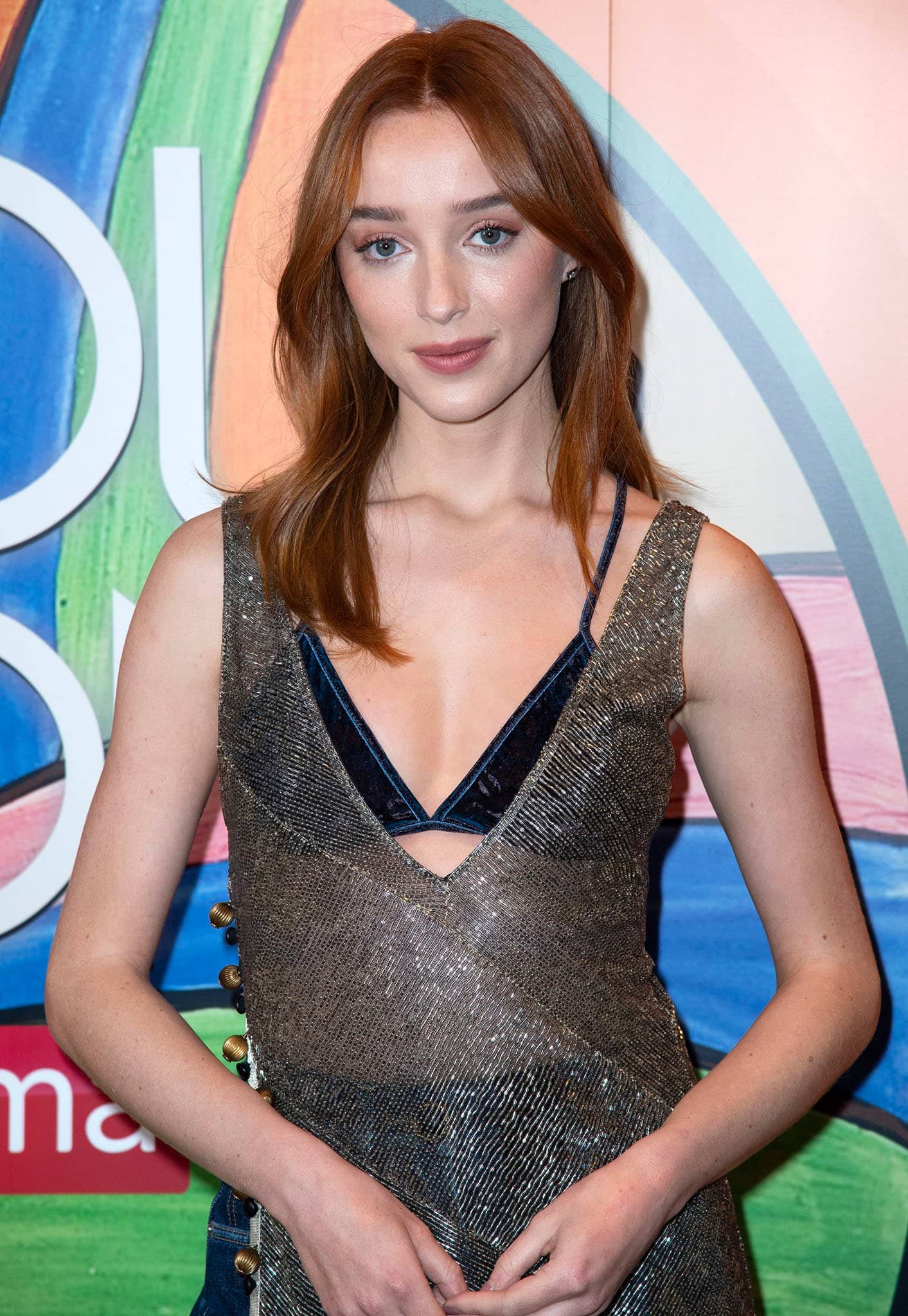 Phoebe Dynevor is the daughter of actress Sally Dynevor and screenwriter Tim Dynevor (Credit: INSTARimages)
Because she always knew what she wanted to do with her life, Phoebe attended the coeducational independent day school Cheadle Hulme School, where she landed her first professional acting job, the British television drama series Waterloo Road in 2009 when she was just fourteen years old.
Since then, her career has continued to flourish, with her ultimately becoming a household name thanks to her role in Bridgerton.
What Has Phoebe Dynevor Been In?
Prior to her role in Bridgerton, Phoebe Dynevor has held a number of roles in TV shows. Her first role in BBC's Waterloo Road jumpstarted her career, and she appeared in a total of 20 episodes.
She then went on to star in Prisoners' Wives, Snatch, and more recently in TV Land's Younger, where she played Clare, Josh's Irish girlfriend.
View this post on Instagram
However, despite these roles, she still had a tough time landing roles in the industry and even considered giving up acting until she landed her major role in Bridgerton, which changed her life forever.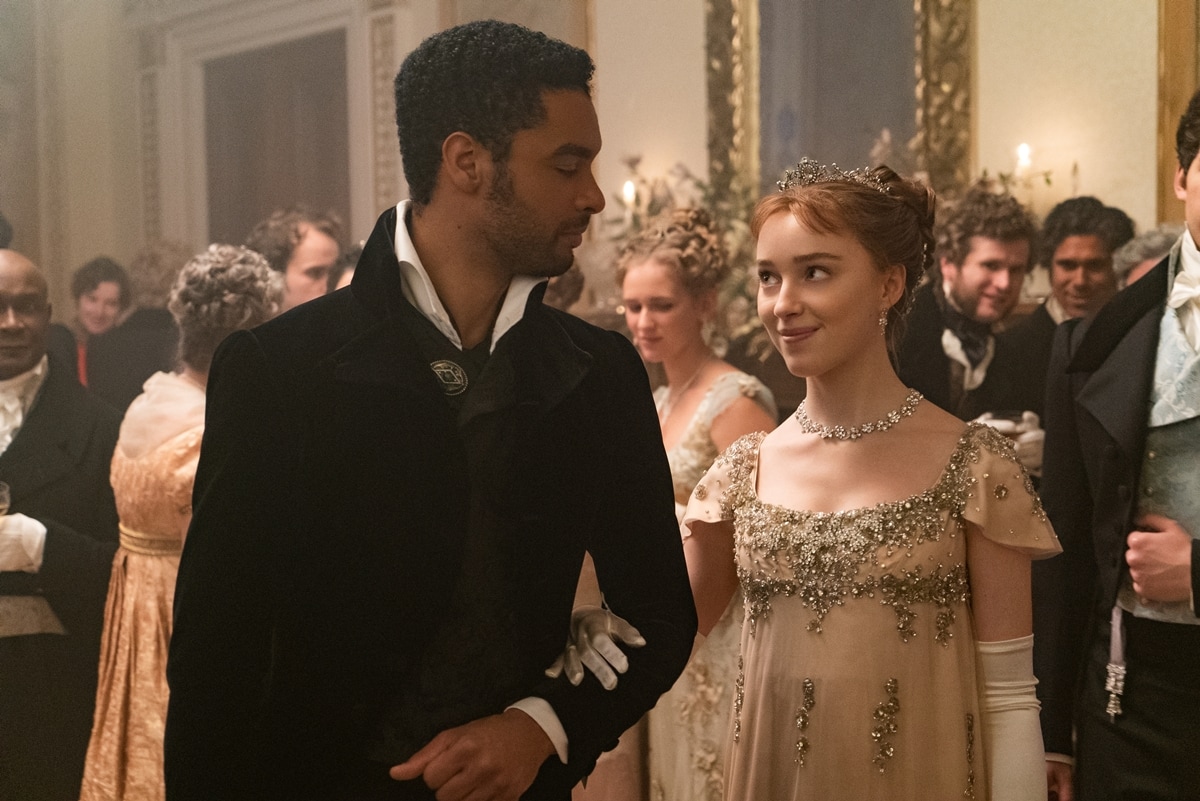 Phoebe Dynevor as Daphne Basset and Regé-Jean Page as Simon Basset in the American streaming television period drama series Bridgerton (Credit: Netflix)
Phoebe Dynevor plays Daphne Bridgerton, the eldest daughter of the Bridgerton family. Daphne was the main character in season 1 of Bridgerton, alongside her love interest, the Duke of Hastings, played by Regé-Jean Page.
Phoebe Dynevor's Relationships
Phoebe Dynevor has held a few public relationships, beginning in 2014, when she made her relationship with recruitment executive Simon Merrill public.
In an interview with Express, she discussed their year-long relationship, their travels across Southeast Asia, and meeting his family.
Sally Dynevor and her children Samuel and Phoebe attend the Tesco Mum of the Year awards at The Savoy Hotel on March 1, 2015, in London, England (Credit: James Warren / Photobeat Images / Startraksphoto)
While it is unclear when exactly these two broke up, it is assumed to be sometime in 2014, not too long after her interview, unfortunately.
A few years later in early 2017, she was linked to Sean Teale, who had previously starred in the British version of Skins. The pair posted many photos of one another on their respective Instagram profiles up until the summer of 2017, which is when it is believed that they ended their relationship.
Before her breakout role in Bridgerton, Phoebe Dynevor briefly dated Skins star Sean Teale in 2017 (Credit: Sean Teale's Instagram)
Post-Bridgerton, Phoebe Dynevor's most recent public relationship was in 2021 when she dated SNL star, Pete Davidson.
Fresh off the Birdgerton press circuit, Phoebe Dynevor's high-profile relationship with Pete Davidson helped to skyrocket her even further into the public eye.
Unfortunately, the two seem to have split ways amicably, citing their busy schedules and long-distance relationship (with Pete being in the United States and Phoebe in the United Kingdom) as the reason for the breakup.
View this post on Instagram
Phoebe Dynevor has not been publicly linked to anyone since and is believed to be single.
Rumors About Phoebe Dynevor
Like many other celebrities, Phoebe Dynevor has been subjected to several rumors that have proven to be untrue.
Firstly, while filming Bridgerton, theories about her being pregnant circulated, however, this was later proven to be false, seeing as filming has now been completed for quite some time, and she has no child in sight.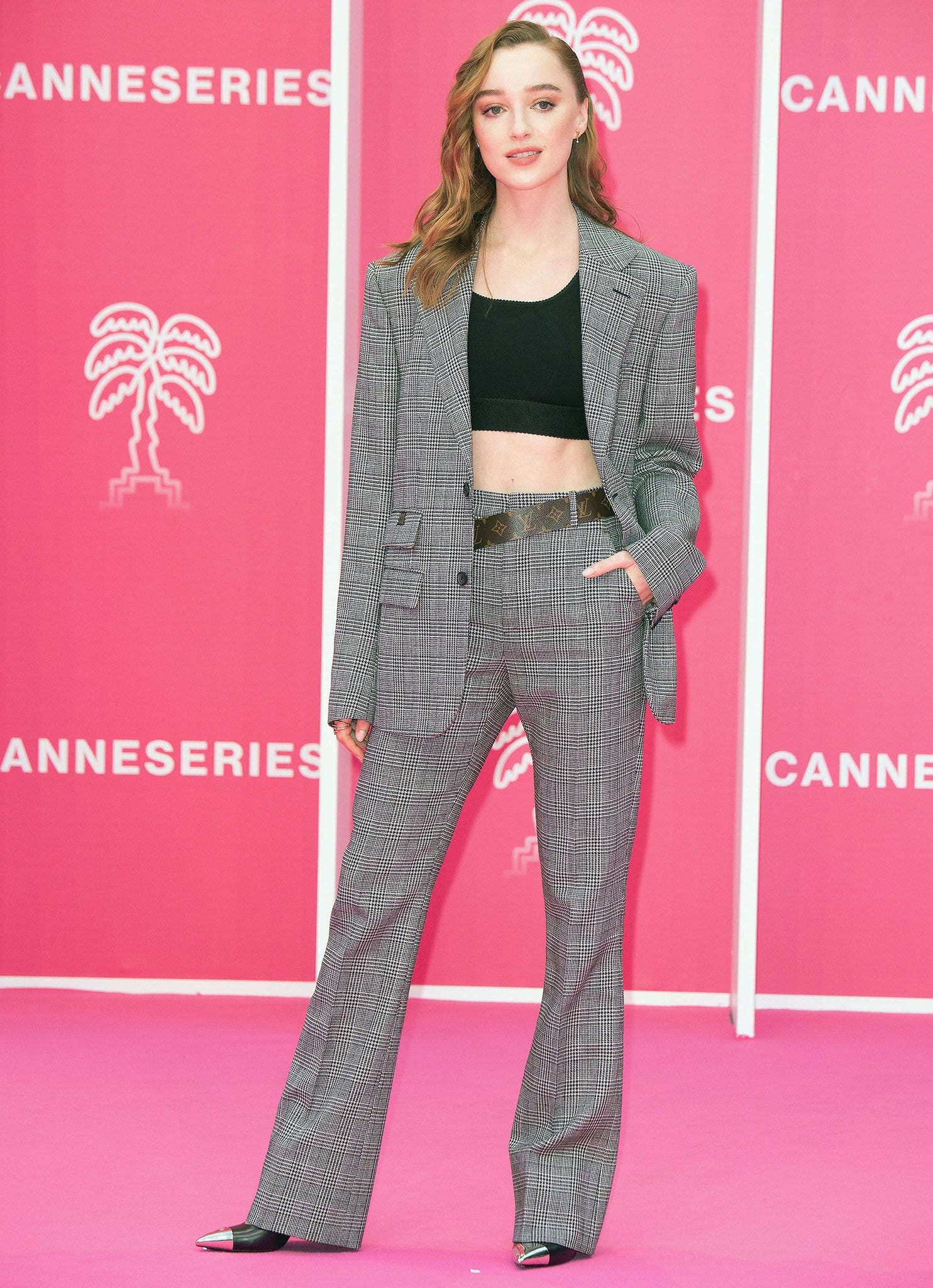 Phoebe Dynevor was previously rumored to be pregnant and dating her on-screen partner Regé-Jean Page (Credit: David Niviere / ABACA / INSTARimages)
Similarly, she was theorized to have dated Regé-Jean Page, her on-screen love interest, in real life, however, this was also proven false.
"I think that everything you need to know is on camera. All the sparks that flew came off the beautiful scripts we were handed," Regé-Jean Page told Access Hollywood about his relationship with Phoebe Dynevor. "So I think that the sparky words, scripts and material are more than enough."
"I'd love to say there was really something between us, but no, it has always been strictly professional," the actress said in an interview with You Magazine.
"There was so much pressure on us to get it right that it was all about the work. We have a really professional working relationship. I'm glad for that, actually. It would be very complicated if it went further," Dynevor added.
Bridgerton stars Phoebe Dynevor and Regé-Jean Page have both denied they're dating in real life (Credit: Netflix)
Both actors denied this rumor, which, at the very least, was a testament to their on-screen chemistry and acting skills.
For the last few years, Regé-Jean Page has been dating copywriter and part-time soccer player Emily Brown.
Phoebe Dynevor In Reality
In real life, Phoebe Dynevor is quite down-to-earth and well-spoken.
She has proven her eloquence through many interviews, but particularly when discussing the sex scenes between her and Regé-Jean Page on Bridgerton, stating to Glamour:
"If we didn't have an intimacy coordinator, it would be our director, who was a male, coming up to me and telling me what to do," she said about Lizzy Talbot, Bridgerton's intimacy coordinator.
"That would have been awkward. I felt so safe in the knowledge that Lizzy was there, so that if something went wrong or the director wanted something different he could speak to her first."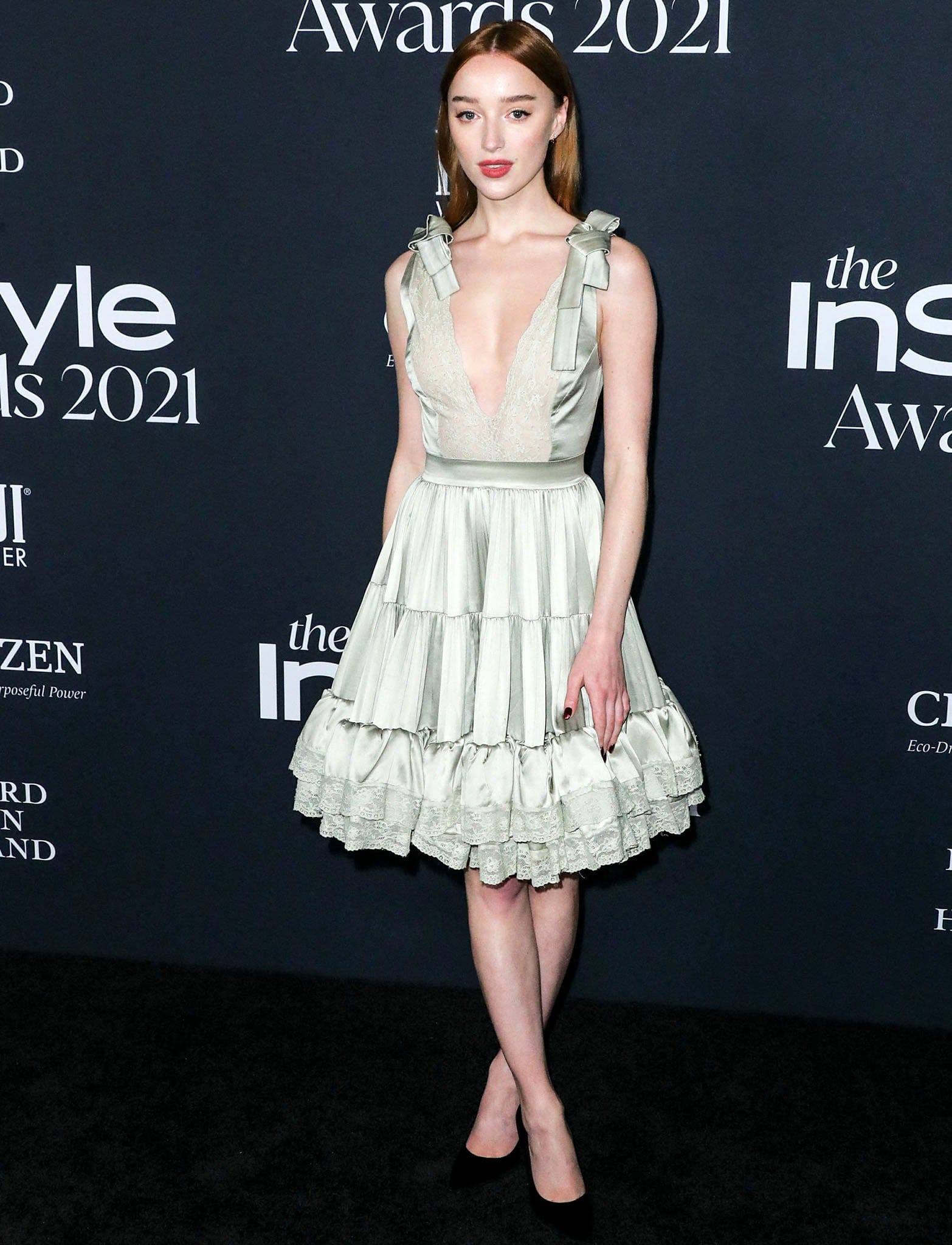 Down-to-earth and well-spoken, Phoebe Dynevor revealed that having an intimacy coordinator helped make her Bridgerton sex scenes safe (Credit: ABACA / INSTARimages)
"I think it would have been a very difficult experience if Lizzy hadn't been on set protecting me and looking after me," she added. "No one wants to be told how to orgasm by a man."
"I watched the show with the whole family, even the grandparents managed to watch it. I had to sit there and fast forward on high alert with the remote control. We managed it just about."
Conclusion
Overall, Phoebe Dynevor is a talented and mature young actress who has proven both her acting skills and lovely personality in real life.
Phoebe Dynevor flaunts her legs in a short skirt at the "Exposure the Musical: Life Through a Lens" gala performance held at St. James Theatre in London's Off West End on August 4, 2016 (Credit: Isabel Infantes / PA Images / Startraksphoto)
She has made efforts in interviews and her public relationships to distinguish herself from her character in Bridgerton, likely to avoid becoming a type-cast in the future.
With a relatively quick rise to fame, only time will tell where her career goes next. It's believed she made $50,000 per episode of Bridgerton's second season.
In April 2021, the Netflix show was renewed for seasons three and four, which means Phoebe Dynevor's net worth is expected to increase dramatically in the years to come.
In March 2022, she was named the first brand ambassador for the indie skincare brand Sunday Riley which you can buy at Sephora.
View this post on Instagram
"I am thrilled to be joining the Sunday Riley team. From the moment I first tried Sunday's products and indeed met Sunday herself, I knew that their ethos and their products were the perfect fit. Not only do I love what they stand for, but I love their products in equal measure," the 26-year-old Bridgerton actress said in a statement.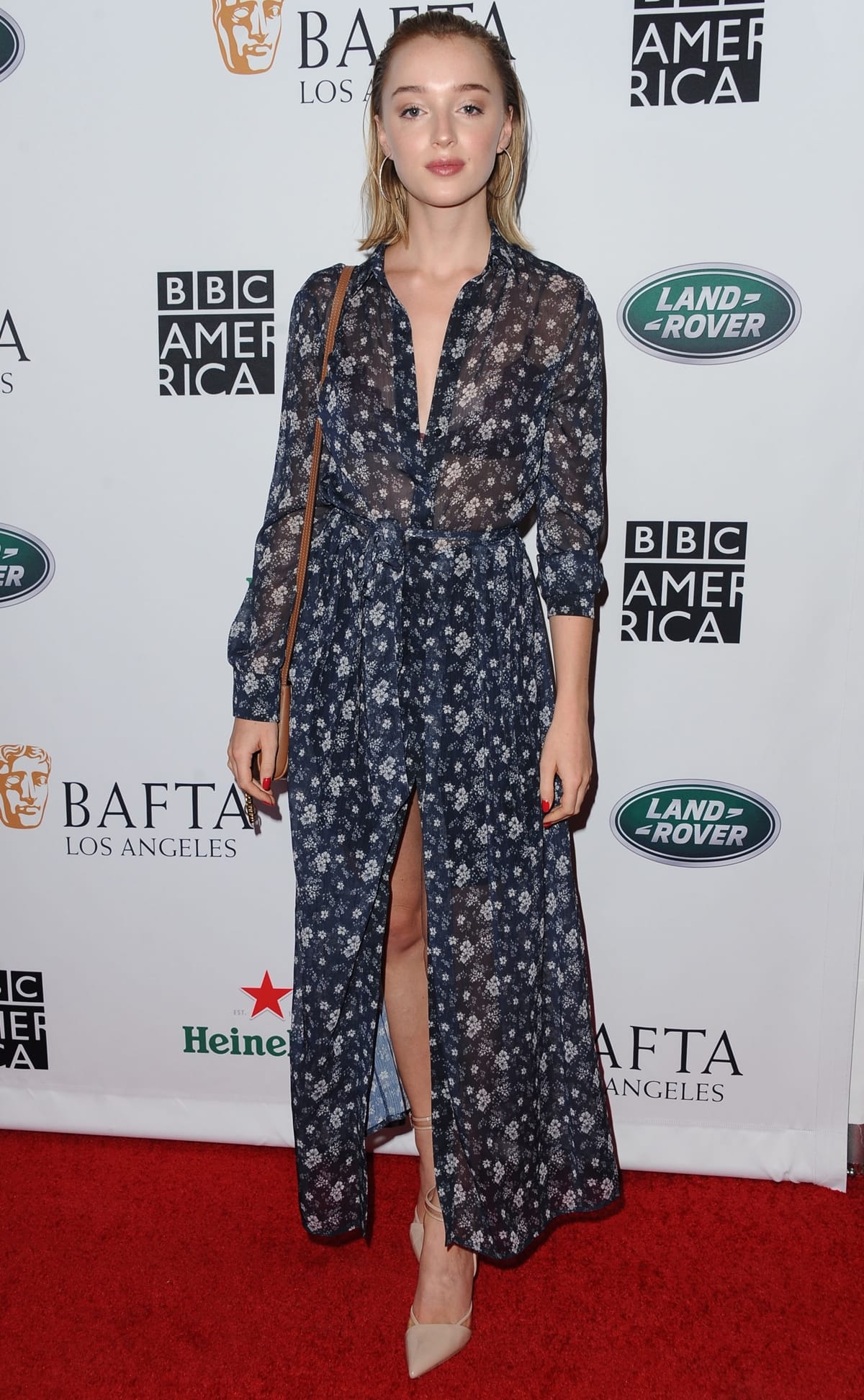 Phoebe Dynevor in a sexy maxi dress at BAFTA Los Angeles + BBC America TV Tea Party 2018 at The Beverly Hilton Hotel on September 15, 2018, in Beverly Hills, California (Credit: Sara De Boer / startraksphoto)
"I have always been keen to keep my skin in the best condition I can. And to have found a product like Good Genes that includes the benefits of different products but in one highly advanced serum, it's the perfect combination and solution to keep my skin, smooth, clear, instantly radiant and glowing. What more could you want in one product, especially when you're always on the move for work?"