Joining the list of music artists to co-host the BET music video show '106 & Park' was Bridget Kelly. The 27-year-old singer helped host the full show with Bow Wow on Monday, May 20, where 'American Idol' winner Candice Glover and "The Other Side" singer Jason Derulo appeared as guests.
Bridget wore a black-and-gray tight-fitting dress by KTZ and added a pop of color to her ensemble by wearing a pair of bright yellow pumps.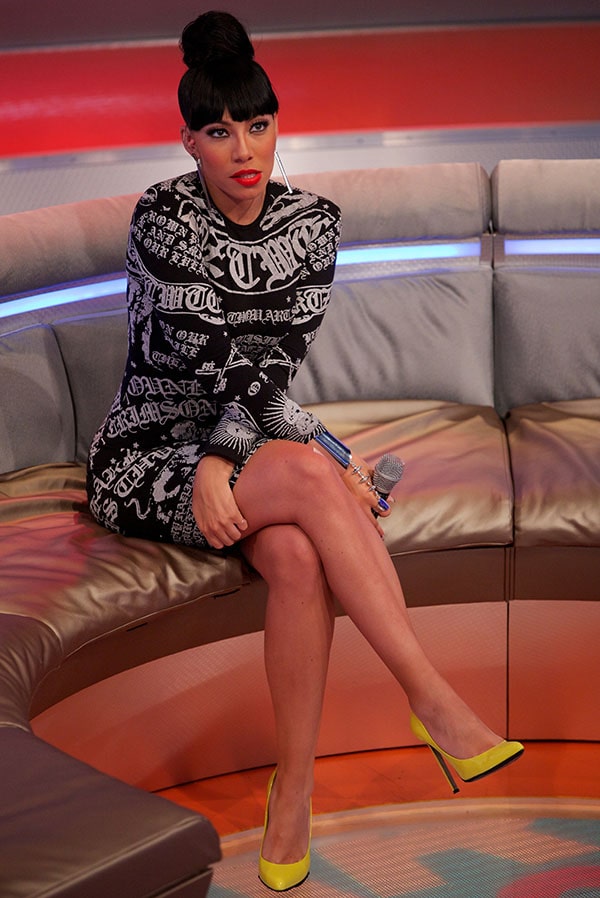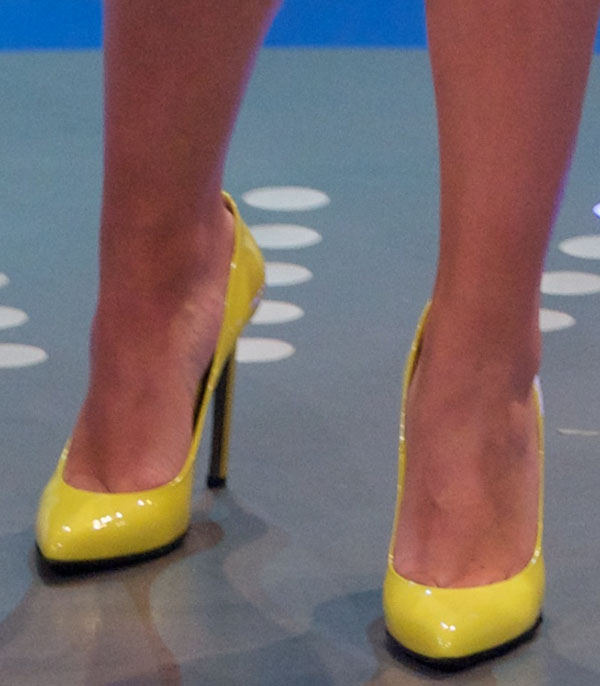 Bridget Kelly on '106 & Park Live' in New York City on May 20, 2013
Bridget's dress was striking with all those busy prints, but her solid-colored pumps provided balance and made her entire look more stylish than attention-seeking. The design of the shoes is actually quite simple, but the bright lime color makes them stand out.
Her pumps are made of sleek patent leather and feature classic pointed toes and 4 1/4-inch self-covered heels.
Aside from lime, three more color versions of these Gucci "Gloria" heels are available at Saks:
Gucci "Gloria" Patent Leather Pumps in Lime, $525
Gucci "Gloria" Patent Leather Pumps in Pink, $525
Gucci "Gloria" Patent Leather Pumps in Cobalt, $525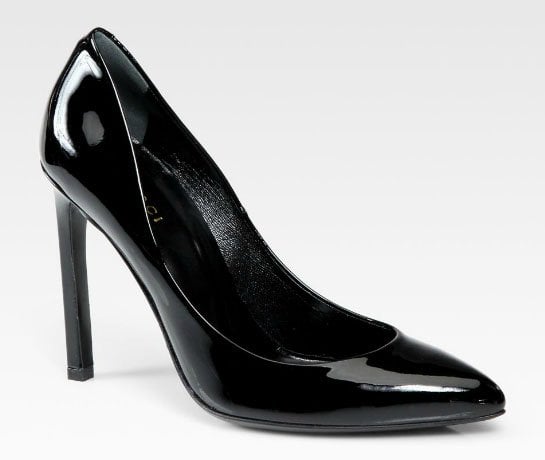 Gucci "Gloria" Patent Leather Pumps in Black, $525
Credit: Alberto Reyes/WENN