Bruce Willis, the beloved actor known for his iconic roles in blockbuster films like Die Hard and Pulp Fiction, has been battling frontotemporal dementia.
But his family and friends rally around him, ensuring he can still "live as full a life as possible" despite his condition.
His blended family consists of himself, his wife, Emma Heming Willis, and his two daughters, Mabel, 10, and Evelyn, 8. Also included are Rumer, 34, Scout, 31, and Tallulah, 29, who he has with ex-wife Demi Moore.
View this post on Instagram
In a recent statement to People, Bruce Willis' family revealed that they are doing everything they can to keep him active and engaged, both physically and mentally. "The focus for Bruce is to keep him active. He has a busy schedule with activities every day. They make sure both his body and brain is exercised."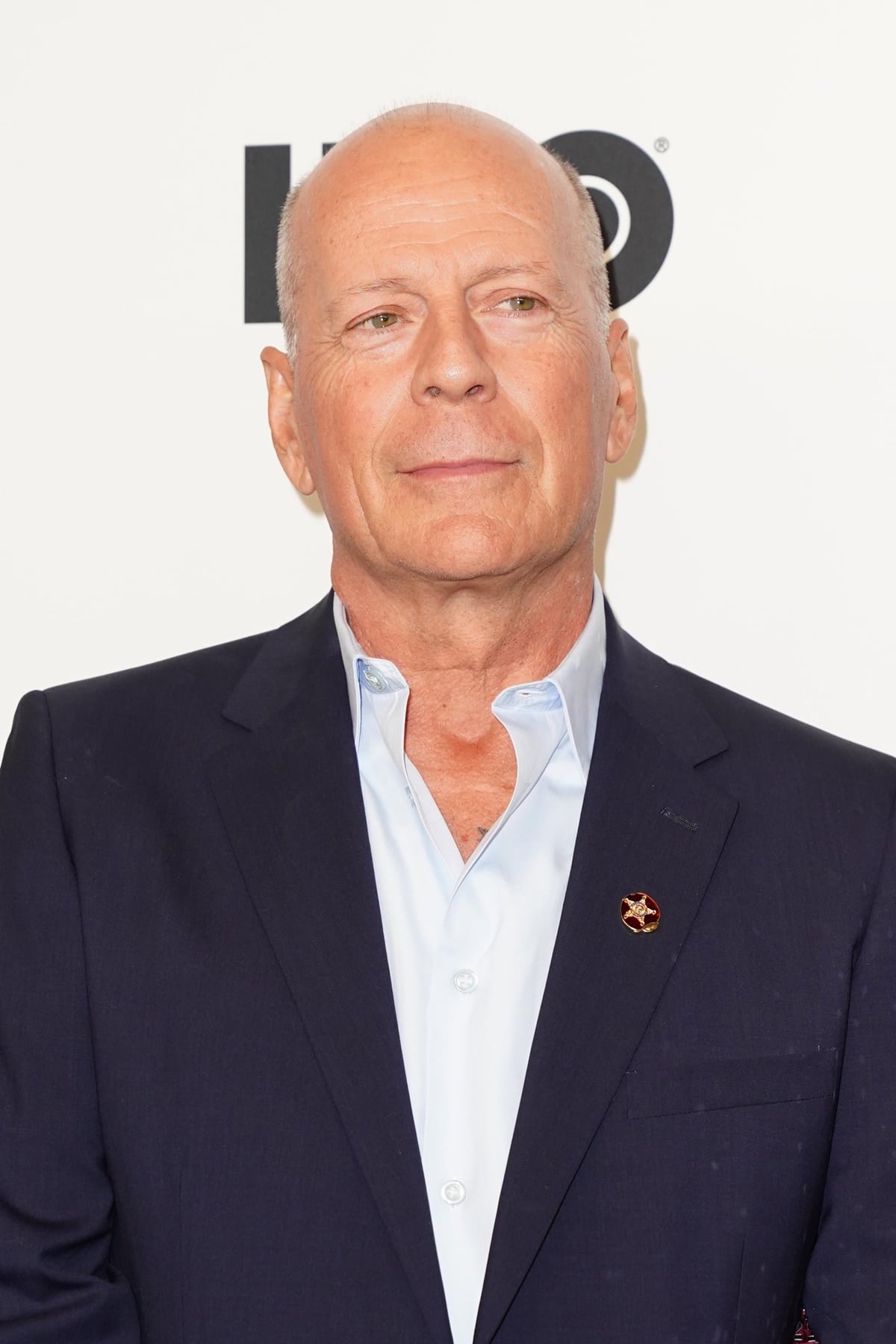 Bruce Willis' family, including his wife Emma, children, ex-wife Demi Moore, and their children, are rallying behind the actor after he was diagnosed with frontotemporal dementia (Credit: John Nacion / Startraksphoto)
According to the source, "the family is all closer than ever." His 44-year-old wife Emma is exceptionally dedicated to providing as many happy memories as possible for Mabel and Evelyn, saying, "She wants them to remember Bruce as an amazing, fun dad. She wants them to have the best memories of him."
View this post on Instagram
Bruce Willis was initially diagnosed with aphasia, a language illness that affects cognitive ability, but his condition has since progressed to frontotemporal dementia.
In their official statement regarding the update about the actor's condition, the family said, "As a family, we wanted to take this opportunity to thank you all for the outpouring of love and compassion for Bruce over the past ten months. Your generosity of spirit has been overwhelming, and we are tremendously grateful for it. For your kindness, and because we know you love Bruce as much as we do, we wanted to give you an update."
View this post on Instagram
They continued, "Since we announced Bruce's diagnosis of aphasia in spring 2022, Bruce's condition has progressed, and we now have a more specific diagnosis: frontotemporal dementia (known as FTD). Unfortunately, challenges with communication are just one symptom of the disease Bruce faces. While this is painful, it is a relief to finally have a clear diagnosis."
Frontotemporal dementia describes diseases affecting the brain's frontal and temporal lobes. It means that regions of these lobes shrink, which according to the Mayo Clinic, can lead to difficulties communicating, emotional difficulties, and personality shifts.
Loss of motor abilities might be another symptom, which includes difficulty walking, swallowing, or experiencing muscle spasms. There is usually a worsening of symptoms as time goes on.
View this post on Instagram
Symptoms often appear between the ages of 40 and 65, while younger patients are not excluded. According to The Association for Frontotemporal Degeneration, this is the most prevalent form of dementia in those under 60.
Despite these challenges, Bruce Willis' family hopes to raise awareness about frontotemporal dementia, saying, "As Bruce's condition advances, we hope that any media attention can be focused on shining a light on this disease that needs far more awareness and research."
Emma Heming Willis is trying to create positive memories for their children, Mabel and Evelyn, and wants them to remember Bruce as an amazing and fun dad (Credit: Media Punch / INSTARimages)
They added, "Bruce always believed in using his voice in the world to help others and to raise awareness about important issues both publicly and privately. We know in our hearts that – if he could today — he would want to respond by bringing global attention and a connectedness with those who are also dealing with this debilitating disease and how it impacts so many individuals and their families."
The family continued, "Bruce has always found joy in life – and has helped everyone he knows to do the same. It has meant the world to see that sense of care echoed back to him and to all of us."
View this post on Instagram
They are also grateful for the outpouring of love and support from fans and friends since Bruce's diagnosis was first announced. "We have been so moved by the love you have all shared for our dear husband, father, and friend during this difficult time. Your continued compassion, understanding, and respect will enable us to help Bruce live as full a life as possible."
The 67-year-old actor is best known as New York City police officer John McClane in the wildly acclaimed Die Hard franchise, and he established his career in the early 1980s with a role in Sidney Lumet's The Verdict.
In addition to his role as David Dunn in M. Night Shyamalan's Unbreakable trilogy, Bruce has appeared in the TV series Moonlighting, Pulp Fiction, The Sixth Sense, and Looper.
View this post on Instagram
Five times he's been nominated for a Golden Globe, and once he took home the trophy for Moonlighting. He also took home an Emmy for his work on that show and another for a cameo on Friends.
While Bruce Willis' diagnosis is undoubtedly difficult news, his family's dedication to supporting him and spreading awareness about frontotemporal dementia is a powerful reminder of the importance of family in difficult times.
We wish the actor and his loved ones all the best as they navigate this journey together.
In the meantime, fans can look forward to Bruce Willis' upcoming film, Assassin, which is set to premiere next month.