Never send a man to do a woman's job. Did you know that Sandra Bullock's role in the film "Our Brand is Crisis" was originally written for a man? And, not only a man — but specifically for George Clooney?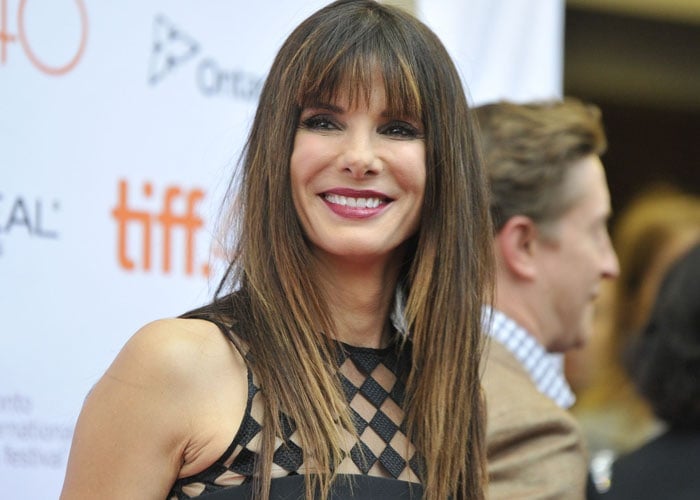 Sandra Bullock attends the 40th Toronto International Film Festival September 11, 2015, for the premiere of her latest film "Our Brand Is Crisis"
Due to scheduling conflicts, the film was cast aside for almost eight years until Sandra called up and asked if the studio was willing to change the gender of the lead role.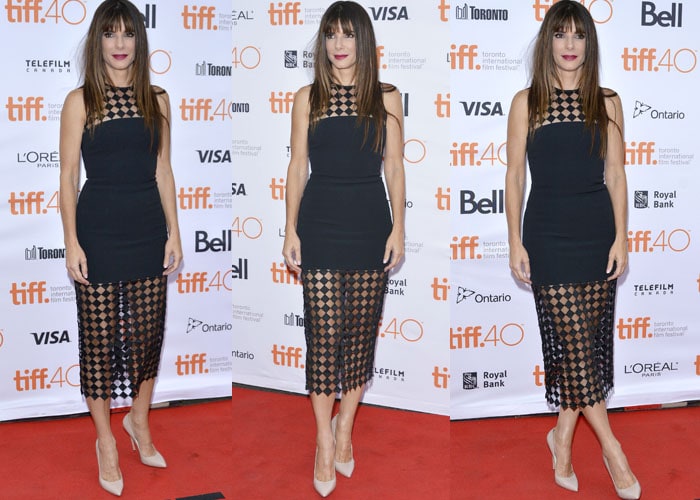 Sandra Bullock poses in front of a branded backdrop in a black set from David Koma
Sandra said that when she inquired, the only hesitation she received from the studio seemed to be whether the scriptwriter could make the changes. The Oscar winner discussed her role in the political comedy-drama in an October 2015 interview on the Today show.
"He, at the time, was not attached to this film to play the role," Sandra said and made clear that she did not steal the role. "I'll steal something from George, it just wasn't this role," she said. "I'll steal other stuff, like maybe a house in Italy."
"It wasn't so much that I said it should be a woman, it's that when I read it, I knew the voice and I knew how to play it," she explained about her role as 'Calamity' Jane Bodine, a retired political consultant hired by an unpopular Bolivian politician to help him win the presidential election.
"It was a human role, and it was one that I was very familiar with because I know some people that are like that, in that struggle – that are complex and irritating and aggressive and just powerful yet incredibly broken."
Sandra Bullock completes her red carpet ensemble with a simple pair of nude pumps
To her, she said, that was a healthy response from Hollywood. The actress graced the Toronto premiere of "Our Brand is Crisis" alongside co-star and producer George Clooney.
George Clooney also said he believes it's possible for more roles to be re-written for women.
Sandra said that, even though there's still more climbing for women in the industry, she's happy that the subject has been broached.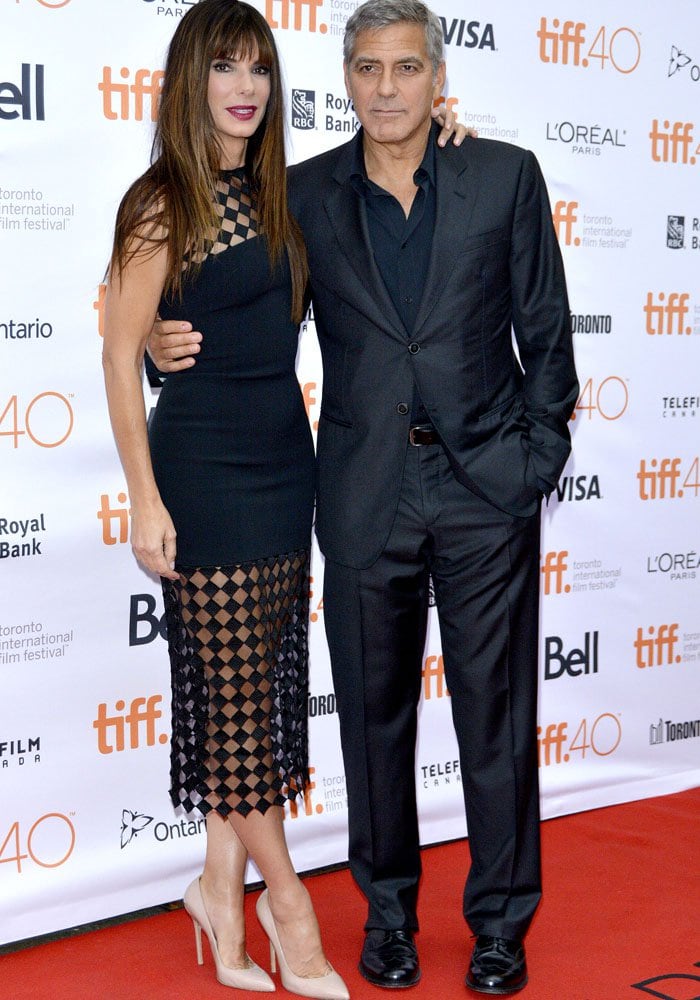 Sandra Bullock and George Clooney pose together at the Toronto premiere of their film "Our Brand is Crisis"
Not a true story, Our Brand Is Crisis is a fictionalized account of the involvement of American political campaign strategists Greenberg Carville Shrum (GCS) in the 2002 Bolivian presidential election.
For the premiere of the American comedy-drama film directed by David Gordon Green, Sandra wore a skirt and top by David Koma, which she paired with Anita Ko earrings and nude pumps.
Her set featured opaque-and-mesh squares on the upper half of her top and the bottom half of her skirt. She finished off her look with smoky eyes, berry lipstick, and bangs.
Sandra Bullock and George Clooney talk about leading roles for women in the film industry
We're not quite sure which brand Sandra's staple patent nude pumps are from, but here are a few similar pairs from popular brands that you can find at Nordstrom and Saks Fifth Avenue.
Christian Louboutin So Kate Pumps, $675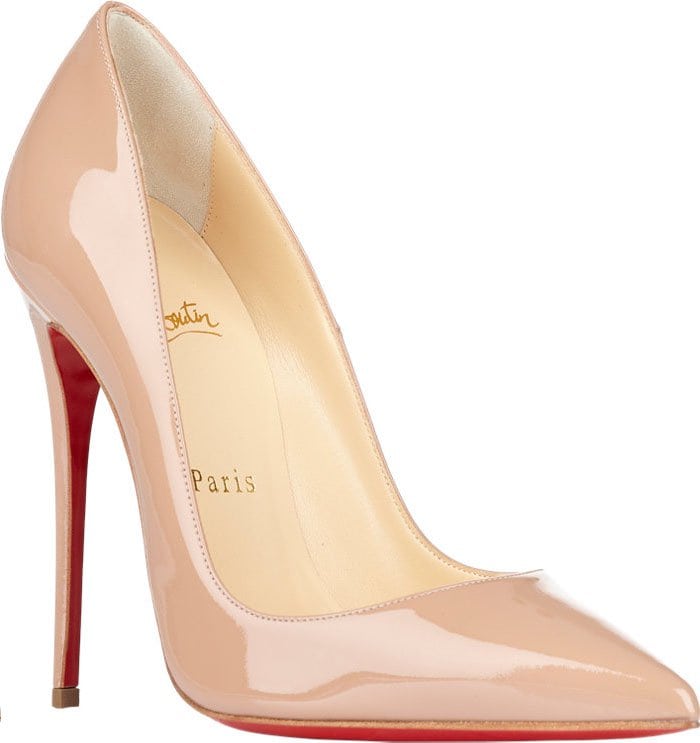 Gianvito Rossi Patent Leather Pumps, €395
Jimmy Choo Anouk Patent Leather Pump in Nude, $595
Credit: Dominic Chan / WENN