Busy is one of the first words that pop into mind when we think of mothers, and that's exactly what Busy Philipps was when we spotted her spending a day without her husband, Marc Silverstein, and two kids, Birdie and Cricket. Don't be fooled, however, as it was definitely not a day for the 35-year-old to pamper herself but rather to carry out her mom duties – in fact, she even had a water bottle in hand along with her. Busy was seen running around on errands in high spirits and looking pretty much like the rest of us on our sans makeup days.
The mother-of-two wore a casual blue high-low dress, which she paired with a matching blue Céline Trio bag and casual embellished Marni sandals. Busy tied her hair into a low messy bun and slipped on a pair of cateye sunglasses for her casual day out. The Cougar Town star slipped on a pair of gold dangling earrings and a minimal necklace with a round blue stone pendant. Oh, and she had her water bottle as her most peculiar accessory yet.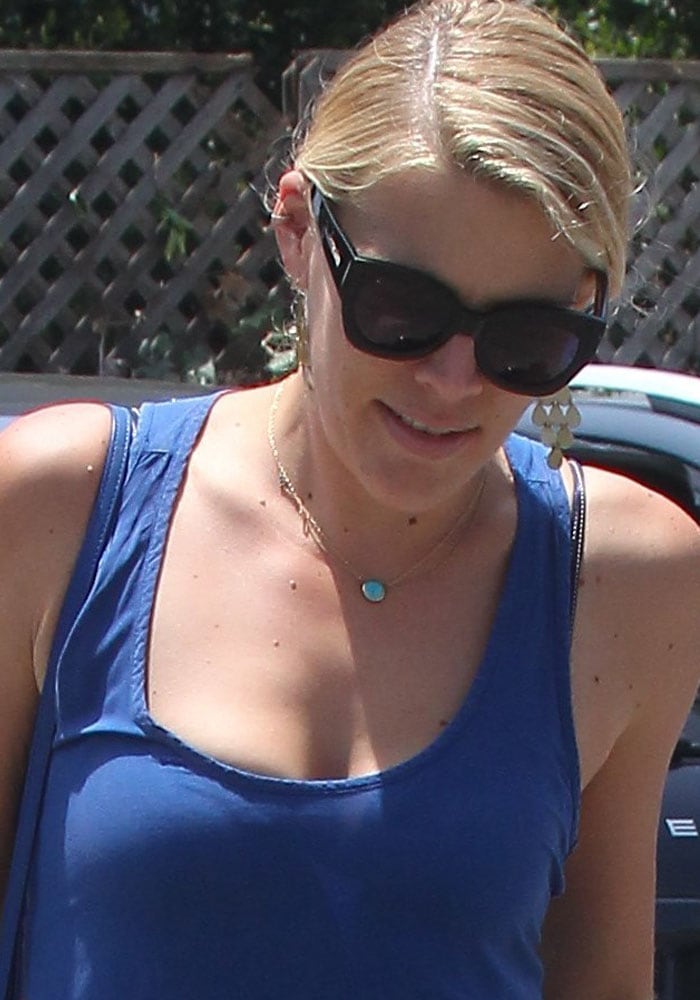 Busy Philipps spotted out running errands in Los Angeles on May 29, 2015
Busy was also spotted giving herself what started out as a much needed break by meeting up with her gal pal, Ali Larter, for a jewelry shopping afternoon. Ali, on the other hand, brought her six-month-old baby, whom Busy couldn't help but cuddle having a two babies at home herself.
Busy Philipps with Ali Larter and her newborn baby in West Hollywood on June 2, 2015
If this mommy approves, looks like these flats are pretty comfortable to be running around in for superwoman duties. Grab these casual and loud flats over at Net-A-Porter.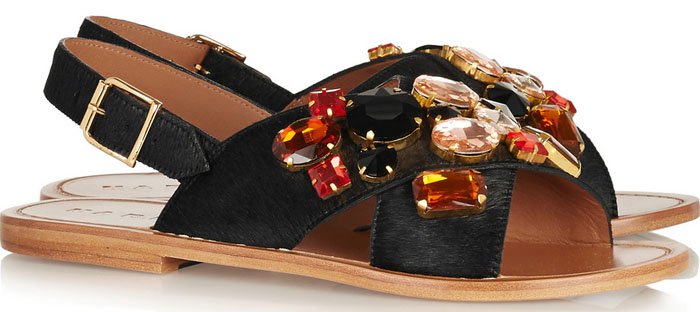 Marni Crystal-Embellished Calf Hair Sandals, $348 (before: $580)
Credit: WENN