Italy may be the home of pizza, pasta, and gelato – but it is also the birthplace of some of fashion's most iconic designers and fashion houses. Italy has a rich heritage as one of the leading countries for fashion manufacturing.
Whether it's fine silks or premium leathers, Italy develops most of the luxury fashion that you see on the market today.
Even brands that aren't Italian – like Chanel – choose to use the country as one of their manufacturing bases to facilitate their global production.
It's no surprise that Italy has earned its place as one of the fashion capitals of the world. Milan fashion week is one of the most talked-about events in the fashion calendar. Italian fashion is more wide-reaching than you might think.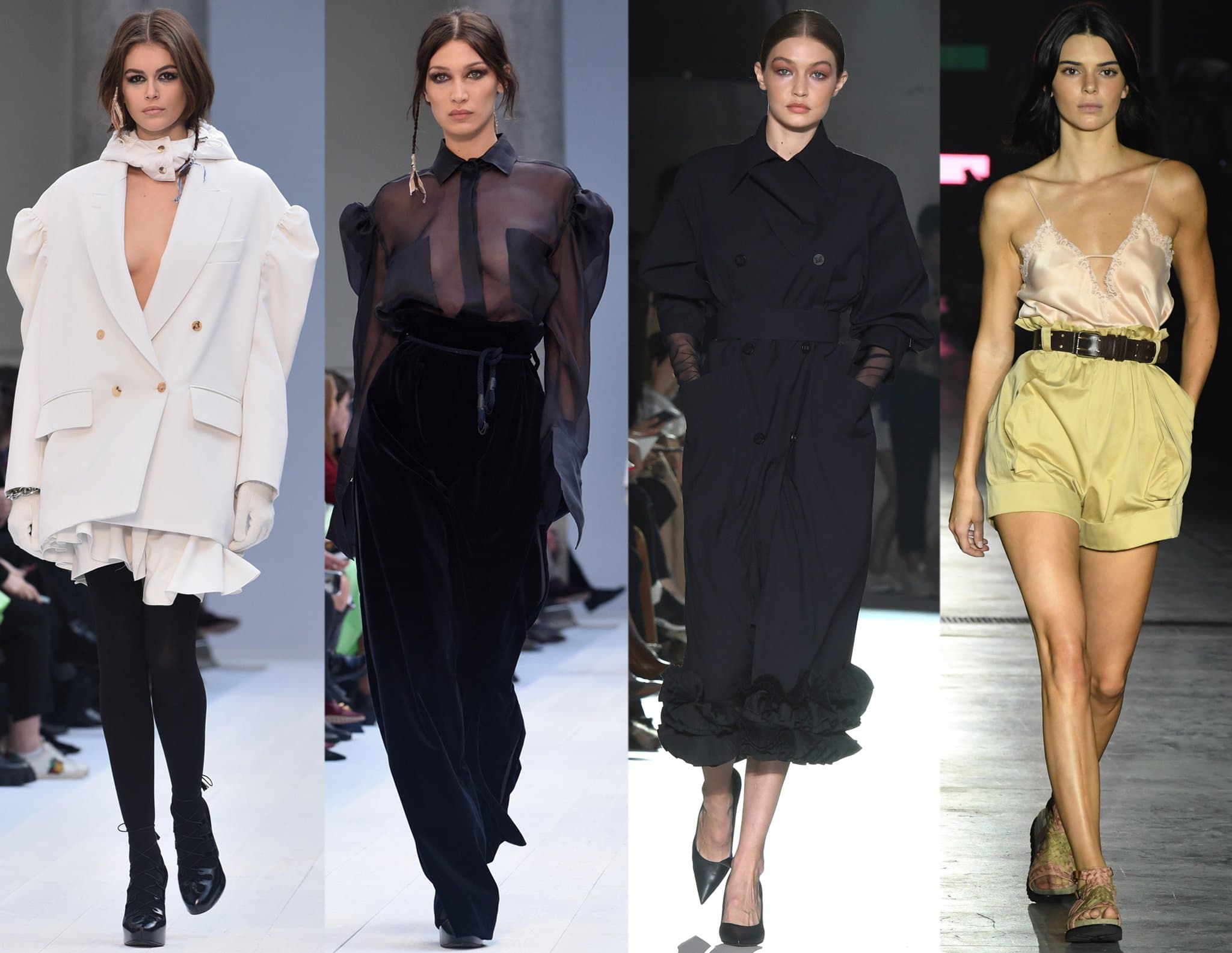 Kaia Gerber, Bella Hadid, Gigi Hadid, and Kendall Jenner on the runway during Milan Fashion Week (Credit: Laura Villani / WENN)
From the comeback kid of Bottega Veneta to the always on-trend Gucci and the recognizable Medusa head logo of Versace. They all hail from Italy, showing the versatility of the country's fashion.
Italy has nurtured some of the most famous fashion designers and houses in history. No luxury shoe collection is complete without at least a few of the illustrious 'made in Italy' shoes.
The classic 'made in Italy' stamp instantly raises the price of an item – showing just how much pull Italy has on the fashion industry.
From one-of-a-kind jewelry to seductive footwear and timeless handbags, Italy is the birthplace of some of the most sought-after fashion pieces in the world.
We're taking an in-depth look at some of the most famous Italian fashion houses, their origins, and what their signatures are. You might even find the inspiration for your next shoe perhaps. Read on to see an overview of the 10 most popular Italian brands.
1. Bottega Veneta
Meet the comeback kid of fashion. Bottega Veneta has had a rough few years before jumping back onto the fashion scene as the must-have brand that everyone should see you wearing.
Bottega Veneta, which means "Venetian workshop" in Italian, was founded in 1966 in Vicenza, Veneto
Bottega Veneta translates into 'Venetian Workshop' or 'Venetian Atelier'. It was launched in 1966 by Michele Taddei and Renzo Zengiaro, with a specialism in making Italian small leather goods and accessories.
While the brand has not shifted to providing menswear and womenswear, it's still famous for its use of Italian leather.
While Bottega Veneta is famous for its signature Intrecciato weaving technique, the fashion house also offers a variety of fashion pieces crafted from different materials
One of the Bottega Veneta staples is the Intrecciato leather, which uses a hand-woven technique to cross-hatch the leather and gives the piece its unique texture. It was in the face of plunging sales and the switch from the minimalism of the '80s to the minimalism of the '90s.
The brand has changed its logo and prints several times to meet its ever-evolving aesthetic. Some of the bags feature the oversized 'BV' impersonation that they would rather sit and sip on cocktails than see a piece being made.
Pronounced Bo-TAY-ga VAN-ah-ta instead of ven-ETT-a in Italian, Bottega Veneta has grown to become the global powerhouse that it is today while staying true to its humble beginnings.
In 2001, Bottega Veneta was acquired by Gucci Group and is now a part of the French conglomerate Kering.
2. Giorgio Armani
You probably think of advertisements with football players standing in their underwear. Giorgio Armani is the European take on minimalist all-American Calvin Klein – although it's so much more than just underwear.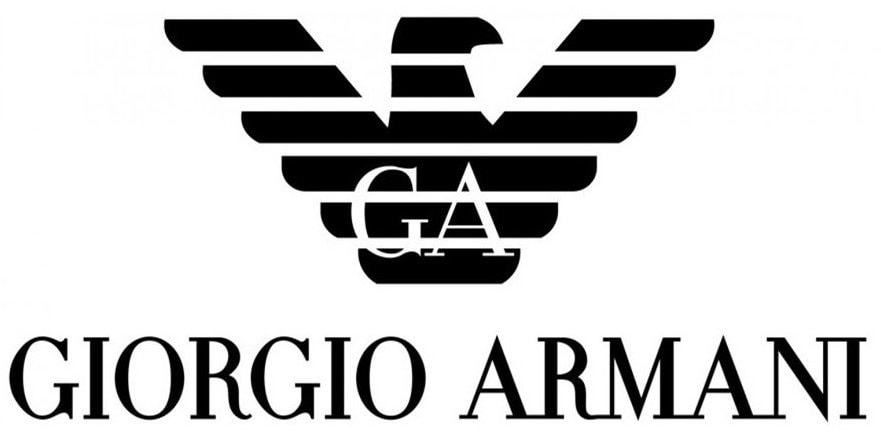 Giorgio Armani is a family-owned fashion house with several sub labels
Giorgio Armani has several diffusion lines, offering something to work with every price tag.
Armani is one brand that needs no introduction. It offers something for everyone making it one of the most versatile collections on the market.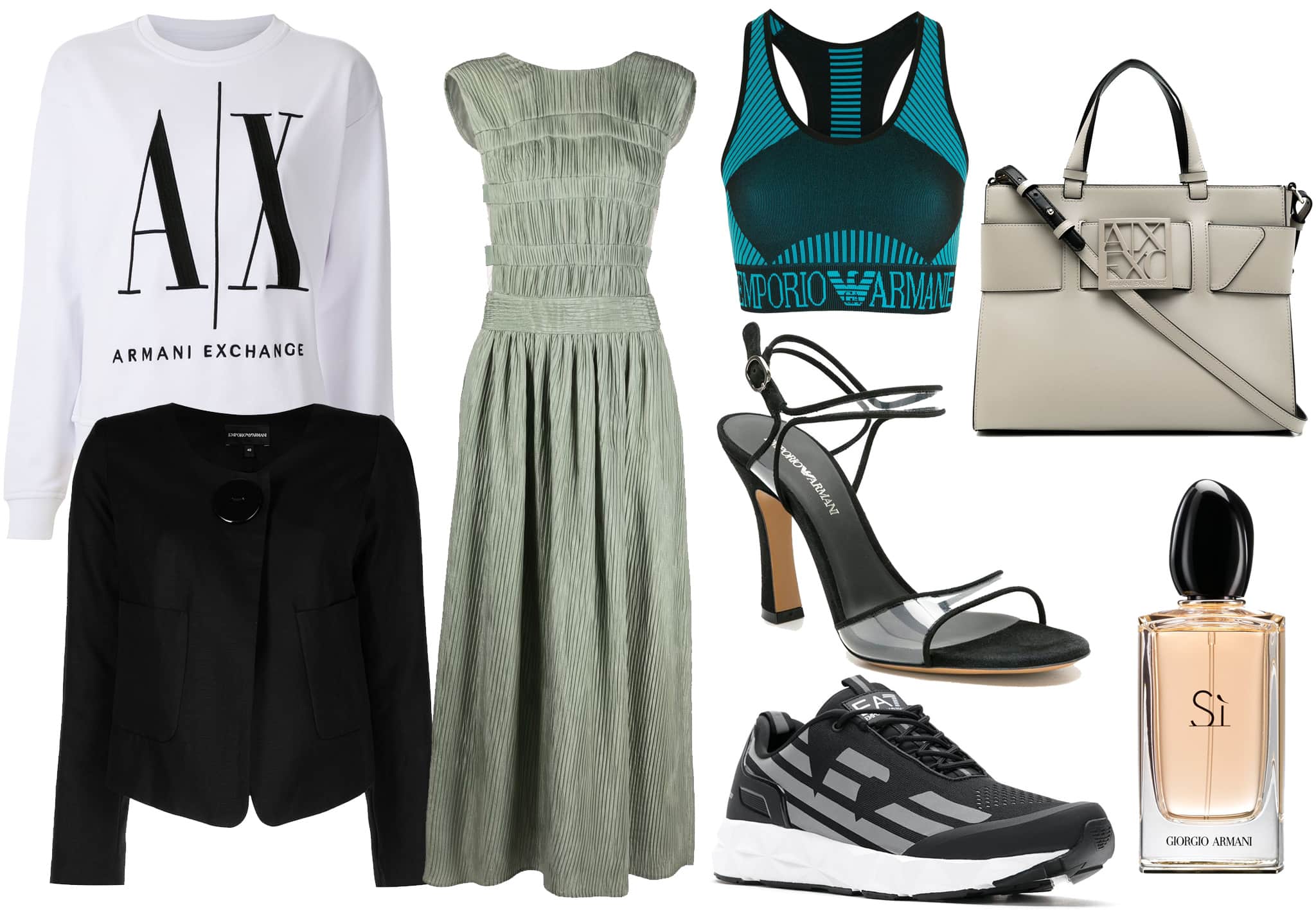 Giorgio Armani has everything– from clothes to shoes, perfumes and accessories
The Armani brand began in 1975 with a design vision to meet the needs of everyday individuals. You'll find several diffusion lines from the Gorgio Armani fashion house, including Armani Exchange, Armani Jeans, Emporio Armani, and EA7.
The beauty of this Italian fashion house is that it is still owned by the family. Giorgio Armani captures the seduction and natural flirty flare that comes with living in Italy.
His designs feature the same glamorous twist, representing the needs of the fashion community. The Armani aesthetic is effortlessly chic, softly spoken shades and toned-down clothing.
3. Gucci
If there's one fashion house that might be the king of TikTok, it's Gucci. The brand is one of the oldest operating Italian fashion brands after being styled by a beauty artist.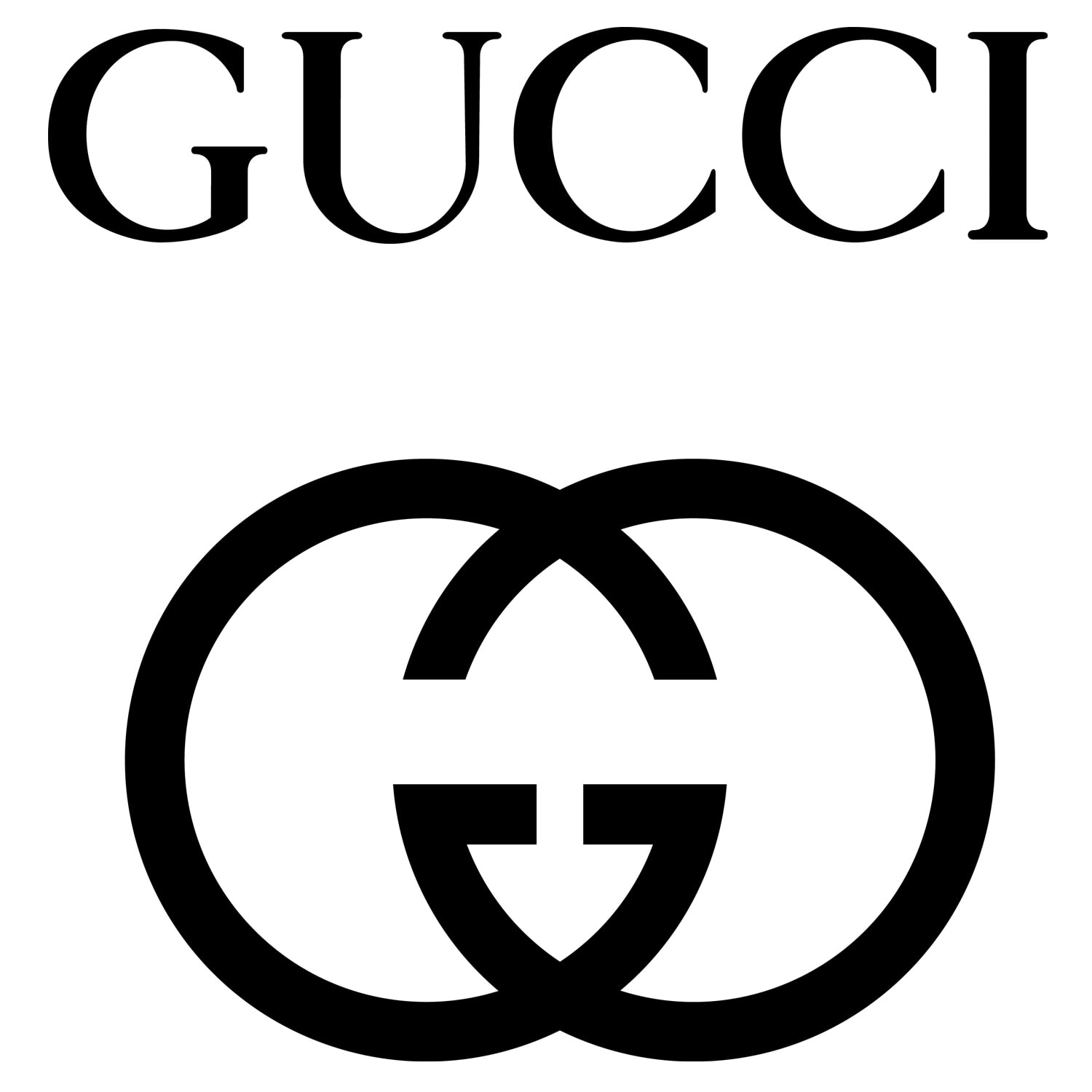 Gucci's interlocking G logo, which are the initials of Guccio Gucci, has become synonymous with luxury and sophistication
Gucci was launched in 1921, with a focus on luggage to meet the needs of the luxury lifestyle of those he met while traveling across the world.
From these early days, Gucci's aesthetic has included the Tuscan local craftsmanship. Gucci is nothing without Guilty, and Guilty is nothing without awkward when you're in-store.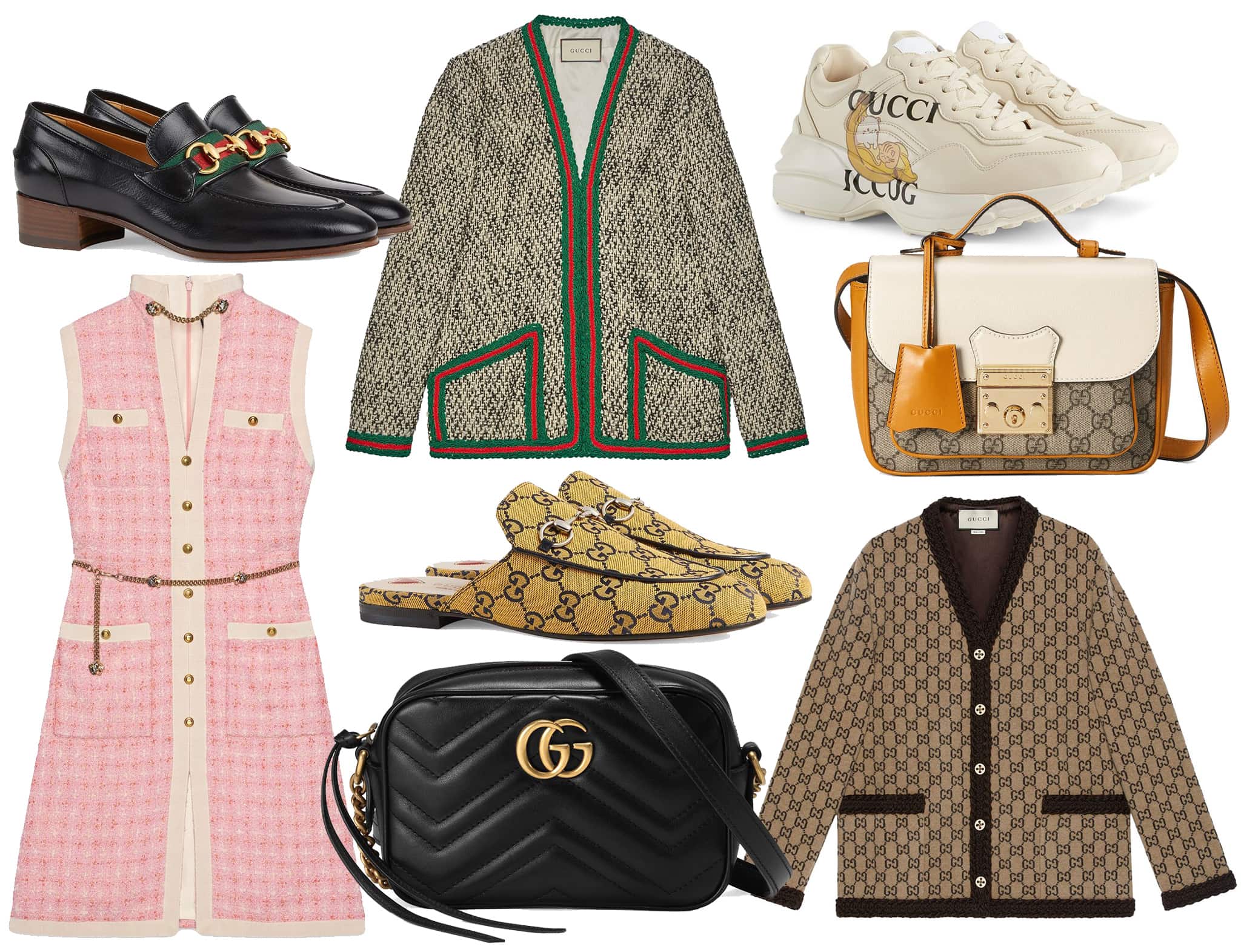 Gucci's signature designs include the interlocking double G logo and the green-and-red stripes
Like other European brands, the origin story for Gucci includes horses and the equestrian community. The horse bit logo comes from the horse-riding industry, making it an iconic and recognizable staple of any outfit.
In 1994, American designer Tom Ford took over as Creative Director and took Gucci through its own approach. The Gucci that we know and love together came from the current Creative Director, Alessandro Michele.
Alessandro Michele has shifted his focus on celebrating the extraordinary with high-fashion pieces that incorporate the green and white stripe, along with a green monogram.
You can thank Alessandro Michele for reimagining the fashion house.
4. Fendi
When it comes to heritage Italian fashion houses, Fendi is top of our list. A husband-and-wife duo of Edoardo and Adele Fendi launched it in 1925. Fendi originally focused on fur and leather goods.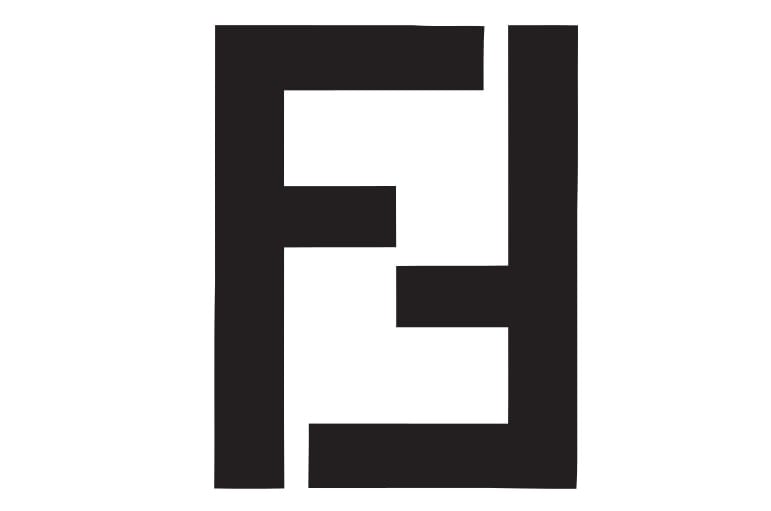 The double F logo was created by Karl Lagerfeld when he joined the fashion house in 1965
The brand catered to a luxury audience and the jet set of Rome. The famous double-F monogram is recognizable globally, just as much as the interlocking LV or CC from Louis Vuitton or Chanel.
What makes Fendi unique is its ownership and creative direction. In the 1940s, Fendi was handed down to the next generation of the family.
You'll find the signature double F logo design on almost every Fendi fashion piece
For twenty years, the five Fendi sisters oversaw the direction of the Fendi brand. It all changed in the 1960s when Karl Lagerfeld was brought on board.
While Lagerfeld is most often associated with Chanel, he pushed the boundaries at Fendi and redefined the idea of fur in fashion. Lagerfeld remained the Creative Director of the company until he died in 2019.
Whether it's micro bags or small leather goods, Fendi has produced some of the must-have pieces of the season, growing on its heritage as a luxury Italian-made brand.
Fendi was purchased in the 1990s and brought within the LVMH house, cementing its place as a globally recognized luxury brand.
5. Marni
Founded in 1994 by Consuelo Castiglioni, Marni is one of the youngest Italian brands on our list. This brand has a younger audience and incorporates contemporary designs into its work.
Marni is widely recognized for its women's, men's, and children's ready-to-wear and accessories collections
Marni began as a brand to experiment with the furs and textiles produced by Castiglioni's family fur business. The brand quickly branched out and entered the world of ready-to-wear, accessories, and jewelry.
Marni offers contemporary designs that are well-received by its younger customers
One of Marni's most famous segments is their shoes, with the brand often being behind the 'it' shoes of the season.
One of the most popular current products from the Marni range is their signature sneaker. While the Marni's Sneaker takes obvious inspiration from several Adidas silhouettes, it's become one of the fashion house's most popular items.
6. Miu Miu
Miu Miu is the sister company of Prada (more on them later!) and was founded in 1993 by Miuccia Prada.
Miu Miu is a high-fashion brand founded by the granddaughter of Mario Prada, Miuccia
This Prada offshoot is famous for its handbags and ready-to-wear, although none of the bags we viewed would be considered as a collection that works for everyone.
Unlike Prada, which is known for its sophisticated designs, Miu Miu's fashion pieces are more on the girly end
The Miu Miu aesthetic is the polar opposite of Prada's – using color, shape, patterns, and sparkle. What makes Miu Miu a unique Italian brand is that Japan is its strongest market.
While it does not qualify as 'maximalism', it incorporates everything from chains to sequins and fur into their garments and accessories.
The brand is a testament to the talent of Miuccia Prada, who was able to move seamlessly between two fashion brands on opposite ends of the fashion spectrum.
7. Palm Angels
Italian fashion brands aren't all established houses. One of the most exciting names in Italian fashion is the evolving 'Palm Angels'.
This streetwear brand may be in its infancy, but it is quickly leaving its mark on the fashion industry.
Palm Angels was founded in 2015 by Francesco Ragazzi, who previously worked for Moncler
Palm Angels take its inspiration from the skateboard culture of Venice Beach and Manhattan Beach, which form the name of the project he had been working on at the time.
Palm Angels is a high-end streetwear label that has become a favorite among athletes and celebrities across the globe
The versatility of Palm Angels as a next-generation 'made in Italy' brand means that it truly has something to offer everyone.
Its blend of grunge and sophistication means that Palm Springs is only a few collections away from fully stocking your closet.
You'll find everything from contemporary silhouettes to camouflage patterns and daring cuts within this brand, which is key to leave its mark behind on the fashion industry at large.
8. Prada
Prada launched in 1913 with Mario Prada, who was quick to make a success of his newfound fashion.
The brand began with a focus on luxury leather goods, earning the symbol representing their status as a supplier to the Italian royal household within a few hours.

Prada is known for its understated high-class elegance and quality luxury goods
What makes Prada unique is that it's another previously family-owned business. In the 1970s, Prada entered a league of its own when Mario's granddaughter Miuccia Prada was playing outside.
Prada shows its trademark minimalist style into its every design
The Prada brand has come to define what we think of elegance, effortless chic, and aesthetics. You never know what to expect from Prada and its minimalistic fashion range.
The current 'it' collection within the Prada house is its recyclable nylon range and the OG handbag designs from 2005 and 2009.
9. Valentino
Valentino started as a one-man powerhouse before becoming one of the most famous Italian brands in the world. Do you own a pair of Rockstud (or inspired) heels?
Valentino was created in 1960 by Italian fashion designer Valentino Garavani
Chances are that you could recognize a Valentino design in the wild. Valentino Garavani started designing at an early age before enrolling in formal education in Paris. (yep, it was expensive!)
The Valentino fashion house launched in 1960 and quickly began to make its statement as a brand that everyone needs to know. The brand has severed everyone from Hollywood royalty to European royalty, even designing the wedding dresses for several Princesses.
Valentino is known for its edgy yet elegant designs
'Valentino Red' is the brand's signature shade and just as recognizable on its packaging and products as the aesthetic of other famous brands like Chanel and Christian Louboutin.
Valentino is the reason why Italian designers are thought of as ostentatious. While the brand has been successful since its early years, its Rockstud collection is the reason for its modern success as its must-have product range.
10. Versace
Their Medusa head might be one of the most recognizable logos in the world. It strikes a different chord than the other classic Italian fashion houses.
Versace was founded in 1978 by Gianni Versace but it was only in 1993 when the Medusa logo was introduced
While brands like Valentino are ostentatious, Dolce & Gabanna is more glamorous. Versace straddles the two, capturing a luxury audience with elevated everyday essentials from your closet.
The Versace woman isn't afraid to make her presence known – even if it involves ruffling a few feathers in the process. Versace was founded in 1978 by Gianni Versace, instantly becoming one of the most famous Italian brands in the world.
Versace's signature is its use of bold patterns and vibrant prints. It plays heavily into the idea of Greek mythology, with the medium head slowly making its way back into the mainstream of the collection.
Following Gianni Versace's murder in 1997, his sister – Donatella – oversaw the shift to Versace becoming a 'larger than life' party. The brand has now become an advocate for LGBT rights.
Versace designs feature bold patterns and vibrant prints usually incorporating the Medusa emblem
The bold designs of the Versace print – such as their unique silk shirts – didn't leave my friends feeling warm and secure inside.
For years, Versace remained in the primary ownership of the Versace family before being sold to the Michael Kors Group for $2.1 billion. The acquisition shows the success of Versace and the strategic role that it can play in a young conglomerate with a few household brands.
Which of these Italian fashion houses and brands is your favorite? Is there one that is your ride-and-die?