2015 has been a huge year for Caitlyn Jenner. Not only did she transition from Bruce to Caitlyn in front of the cameras, but she also won the Arthur Ashe Award and was named Glamour's Woman of the Year for doing so. It doesn't stop there. Caitlyn has also used her fame to create awareness for the transgender community, even documented her journey through her reality show, "I Am Cait".
Cait can also add the title of Most Fascinating Person of 2015 to her long list of accolades. The former Olympian beat out the likes of Donald Trump, Amy Schumer and Bradley Cooper for the coveted spot on Barbara Walters' list. The 66-year-old said she was honored to receive the title.
Despite her many, many accomplishments (including a nomination for Time's Person of the Year 2015), the Kardashian-Jenner patriarch kept it cool upon arriving at LAX days after receiving the No. 1 spot on Barbara's list. She wore denim jeans with a lace up black top under a beige leather jacket paired with black, kitten heel sandals.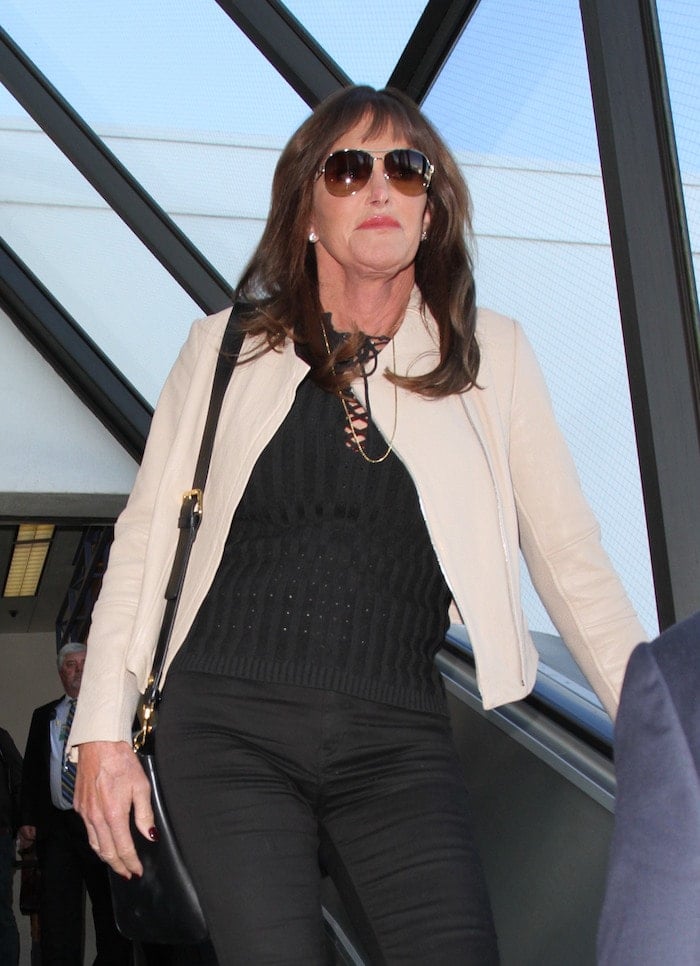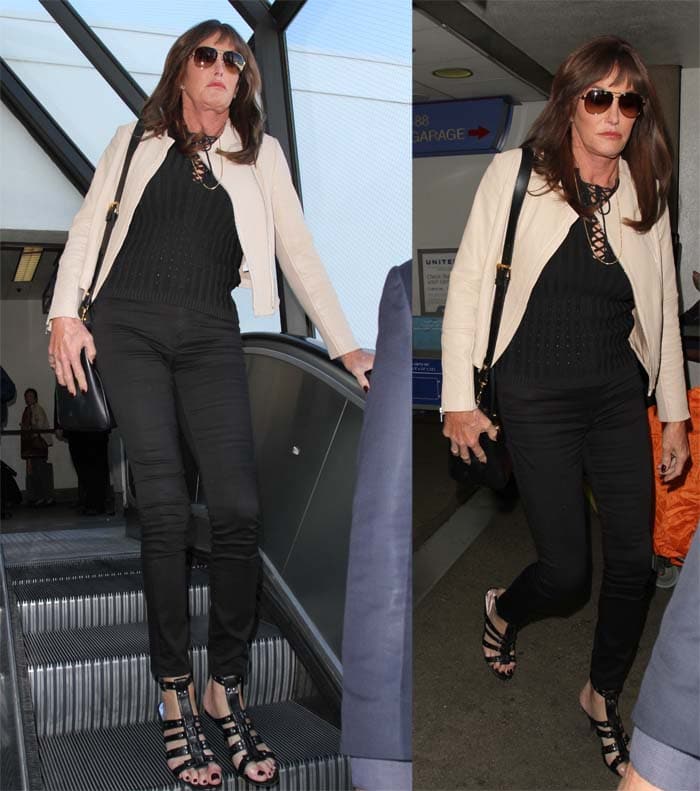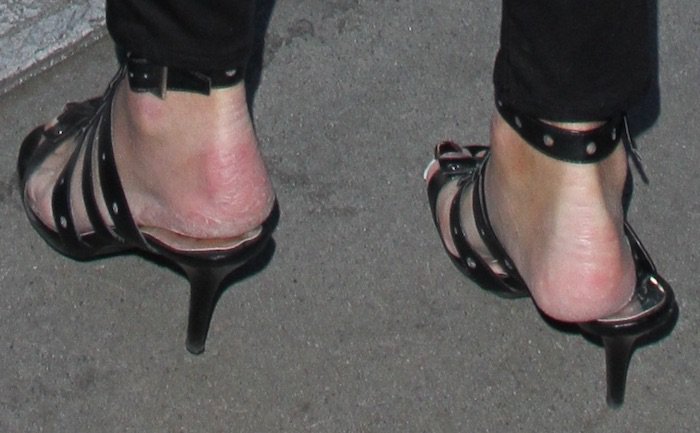 Caitlyn Jenner arrives at LAX on December 18, 2015 days after being named Barbara Walters' Most Fascinating Person of 2015.
We can't find her particular pair of sandals online, however the Valentino "Rockstud" kitten heel pumps from Browns Fashion and Nordstrom are an edgy alternative: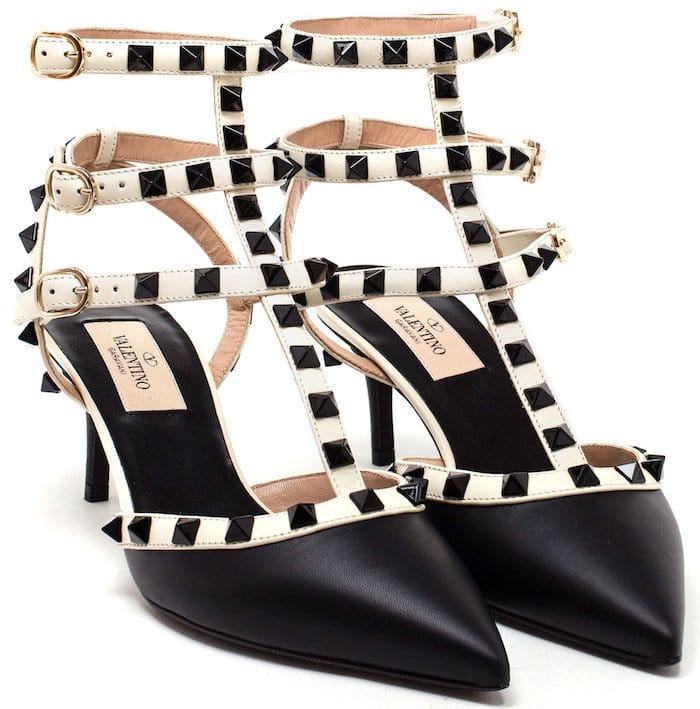 Valentino Leather Rockstud Kitten Heels, $706 – $995 from Browns Fashion and Nordstrom
We love how grounded and down-to-earth Caitlyn has remained through her whirlwind year.
Credit: WENN