Yesterday, we asked on Facebook if you could describe these reflective booties from Maison Martin Margiela in one word:
Reflective Camel Toe Booties, $1,030 at Shopbop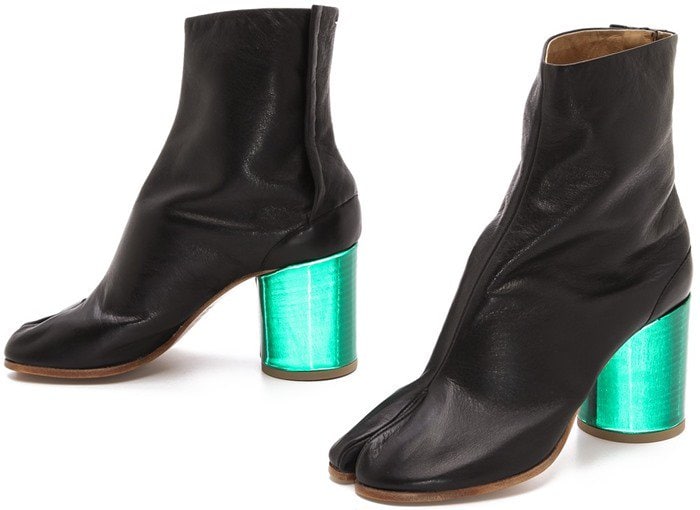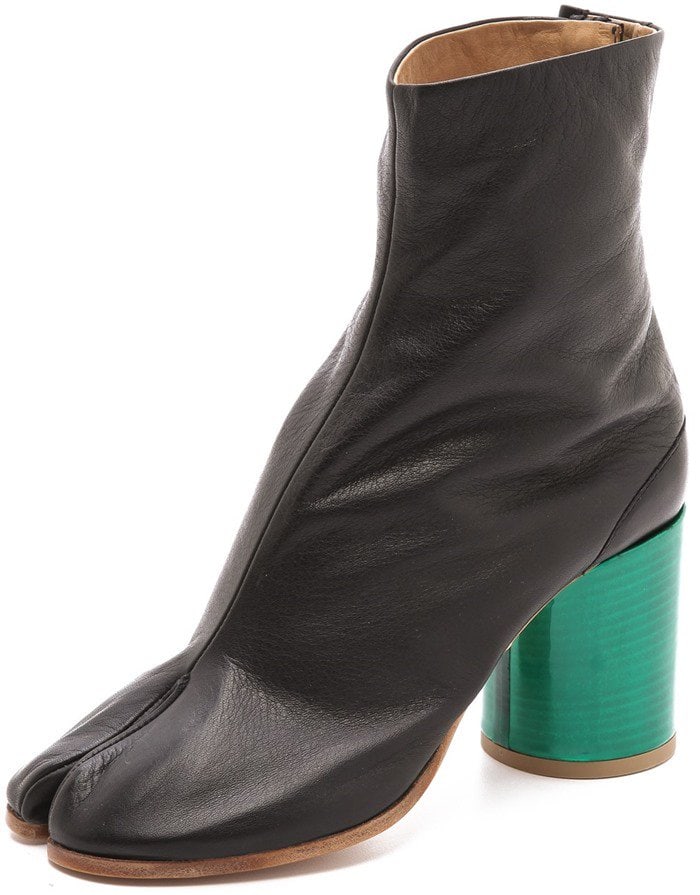 While we knew that these booties were rather "special," we had not expected to get almost one thousand different suggestions.
Here are just some of them:
If this is the new style of shoes, then I'll be going barefoot from now on!!
Horrible!!!!! Looks like a camel toe!
Miley Cyrus' new shoes … these would go great with giraffe tongue and animal poses she's so fond of.
Something a leprechaun would wear
Hideous! They look like hooves!
Why would anyone want block heeled ninja shoes? Doesn't that make tightrope walking between buildings a tad more difficult?
Why would you want animal feet?
Free shipping is not enough. They would have to pay me by the minute to wear these. Sorry, one word couldn't describe it!
What kind of outfit would you wear with them? Here are a couple of suggestions:
Outfit Suggestion 1 at Shopbop / Outfit Suggestion 2 at Shopbop
The left model is wearing a leather Tess Giberson pencil skirt while the right model is rocking an oversized sweatshirt in a mixed-wing print from Clover Canyon.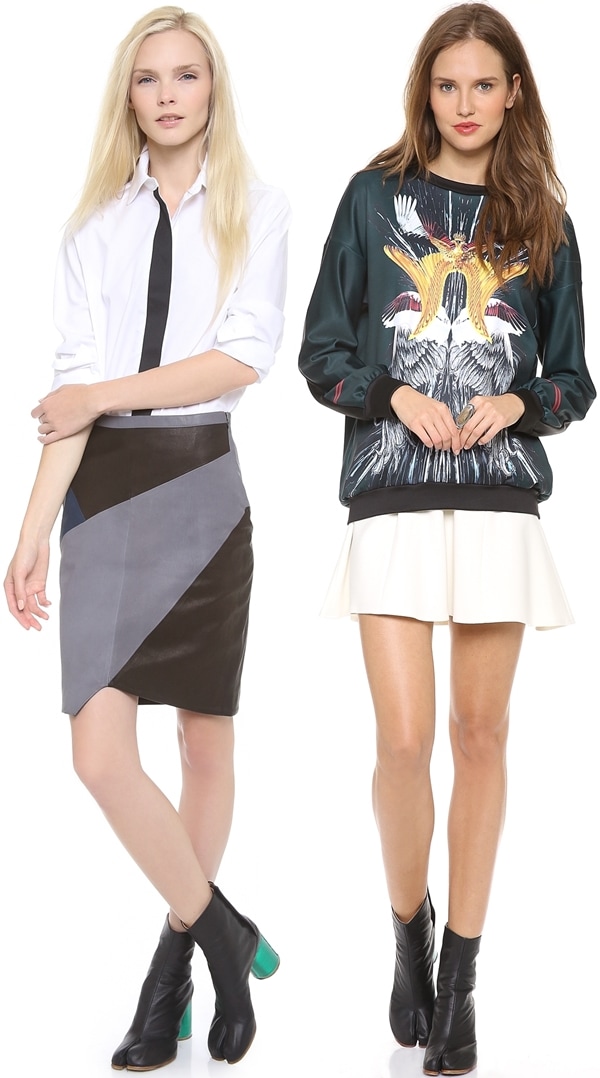 How do you like the split toes and holographic heels of these leather camel toe booties?