Hayley Roberts, who attended the world premiere of 'Rush' with boyfriend David Hasselhoff in London, failed to impress and seemed out of place in the star-studded event.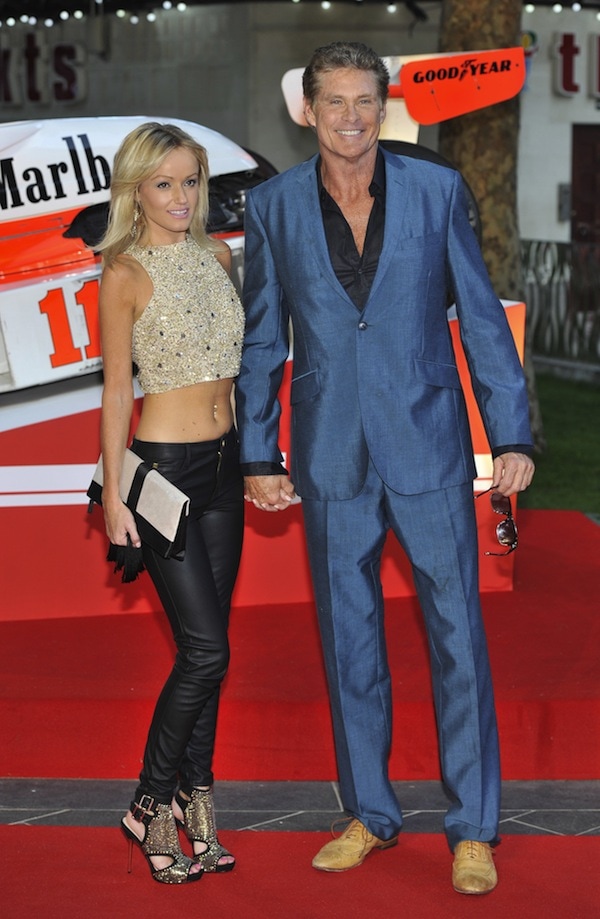 Hayley Roberts holding on tightly to boyfriend David Hasselhoff at the UK premiere of 'Rush' at Odeon Leicester Square, London, on September 2, 2013
In a sea of Hollywood's elite clad in fabulous evening wear, Hayley looked underdressed in her jeweled crop top, tight black leather pants, and a pair of Carvela studded sandals. At least The Hoff showed up in a shiny blue suit!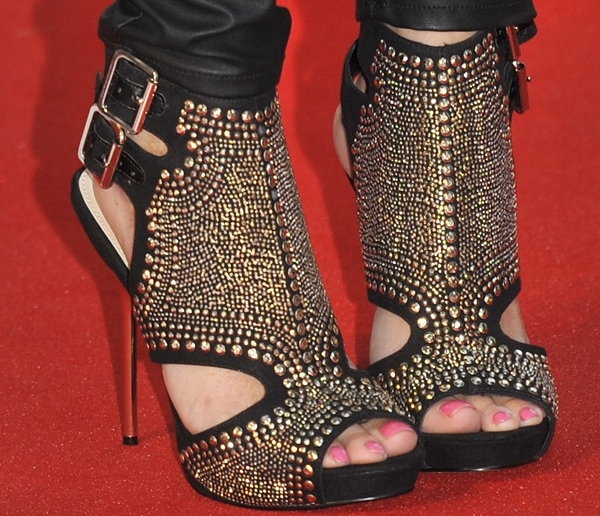 Hayley in a jeweled crop top, leather pants, and Carvela Gyrate studded sandals in black/gold and David Hasselhoff in a blue suit with classic brown oxfords
Celebrities usually grab the opportunity to turn heads and make a huge impact on red carpet events, especially when they're among stunners, such as Olivia Wilde and Naomi Campbell. Unfortunately, Hayley looked more like she was attending the Teen Choice Awards rather than the world premiere of a highly anticipated film. But although her outfit was not up to par with what the Hollywood A-listers wore at the UK premiere of 'Rush', her shoes did look fabulous on the red carpet.
Carvela Gyrate Heeled Sandals in Black/Gold, £140
What do you think about Hayley Roberts' ensemble at the 'Rush' UK premiere?
Credit: Lia Toby / WENN