Cameron Diaz put her endless legs on display for the cover of Esquire's August 2014 issue.
In her interview with the magazine, the 41-year-old actress admitted that she does not want children: "It's so much more work to have children. To have lives besides your own that you are responsible for — I didn't take that on. That did make things easier for me. A baby — that's all day, every day for eighteen years. I like protecting people, but I was never drawn to being a mother. I have it much easier than any of them. That's just what it is. Doesn't mean life isn't sometimes hard. I'm just what I am. I work on what I am. Right now, I think, things are good for me. I've done a lot. And I don't care anymore."
On the cover of the August issue, Cameron is wearing a high-cut black bathing suit while leaning against a wall covered with the Esquire cover print. The hot black swimsuit is perfectly matched by gold Christian Louboutin "Follies Resille" pumps.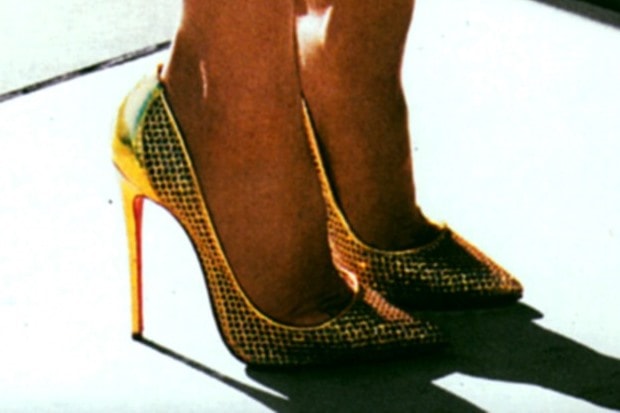 Cameron Diaz on the cover the August issue of Esquire magazine
Cameron Diaz stars in Sex Tape, which is an American comedy film directed by Jake Kasdan and written by Kate Angelo that will open later this month. She co-stars with Jason Segel, Rob Corddry, Ellie Kemper, and Jack Black. In the movie, she gets completely naked in a scene with Jason Segel: "It's a first for me. But Jason gets naked, too. It's just a part of the role. So I did it. I mean you see everything."
Cameron Diaz also talked about how it feels to get older: "I like being forty-one. I love it. So much shit just falls away. Fear, mostly. It's the best age. That's when a woman knows how to work things, or she doesn't care about that anymore. You just stop being afraid. You don't worry about what men think. You just don't worry that time registers anything awful."
The Christian Louboutin Follies Resille pumps are crafted in Italy and are available at Barneys in black mesh, silver glitter-detailed fishnet mesh, and glitter gold fishnet mesh/metallic gold specchio leather: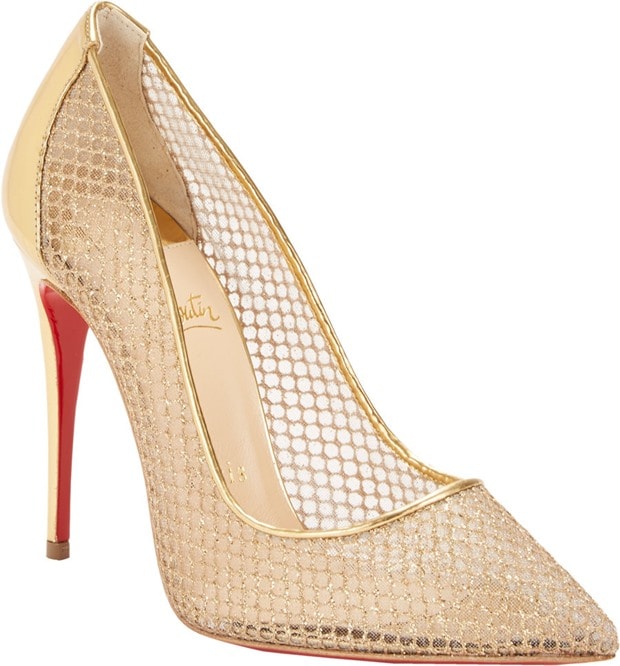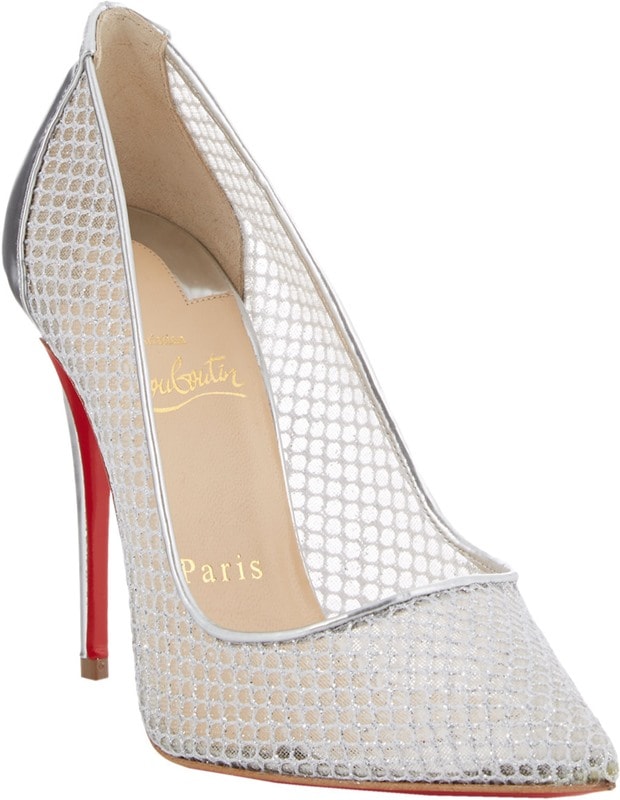 Christian Louboutin "Follies Resille" Pumps, $795
Credit: Esquire Magazine