Camila Alves stole the spotlight as she flaunted her assets at the premiere of 'Free Birds' in Los Angeles. She looked radiant in a figure-hugging green dress and a gorgeous pair of slingback pumps. All eyes were on the Brazilian model as she walked down the red carpet and posed for photographs.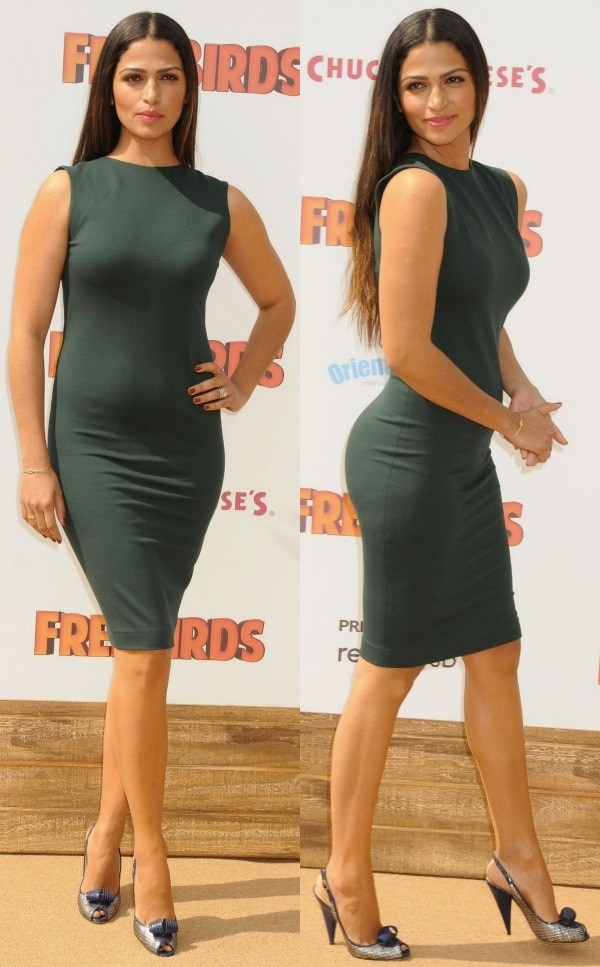 Camila Alves at the premiere of 'Free Birds' at the Westwood Village Theatre in Los Angeles, California, on October 13, 2013
It was a star-studded event as some of the biggest names in Hollywood showed up for the premiere. She wasn't even in the movie, but Camila managed to upstage and outshine the stars of the upcoming animated film, such as Owen Wilson, Amy Poehler, and Woody Harrelson.
Matthew McConaughey's gorgeous wife stunned the crowd when she stepped out on the red carpet in a backless dark green dress that showed off her curves. Her dark hair hung loosely down her back, and she wore minimal accessories to keep the focus on the dress. She completed her look with silver-and-blue slingback pumps that gave off a sexy yet classy vibe.
Camila Alves looking stunning in a backless sleeveless dark green dress
Camila Alves' beautiful assortment of rings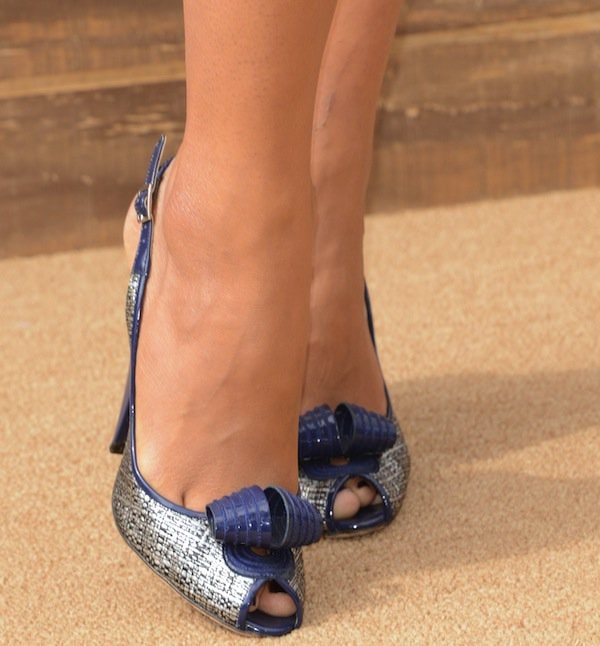 Camila Alves' peep-toe silver-and-blue slingback pumps
Camila Alves showing off her feet in slingback pumps
We couldn't find Camila's shoes online, but we believe that they are from Oscar de la Renta. Check out the following gorgeous alternatives for slingback heels from J. Renee and Kate Spade:
J. Renee "Dayna" Slingback Pumps in Pewter, $64.98 at Nordstrom
J. Renee "Dayna" Slingback Pumps in Black, $64.98 at Nordstrom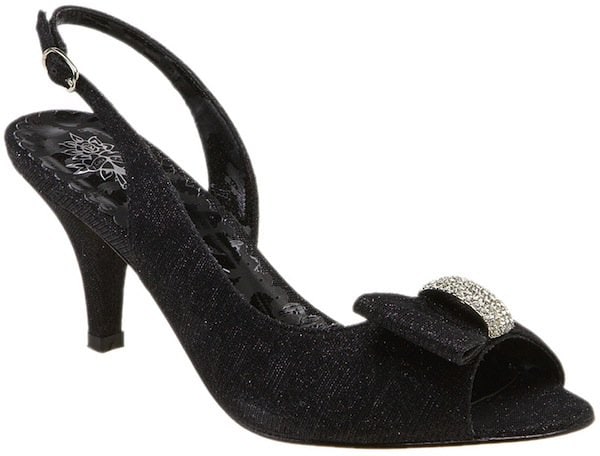 Kate Spade "Charm" Slingback Pumps in Navy Glitter, $325 at Nordstrom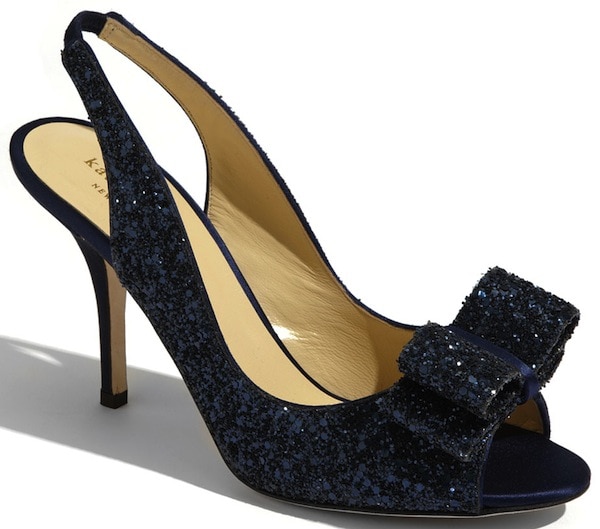 Kate Spade "Charm" Slingback Pumps in Silver Glitter, $325 at Nordstrom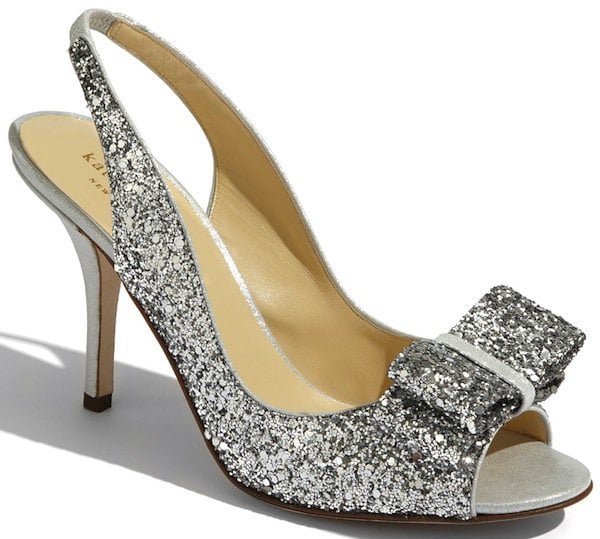 Kate Spade "Charm" Slingback Pumps in Black Multi-Glitter, $325 at Nordstrom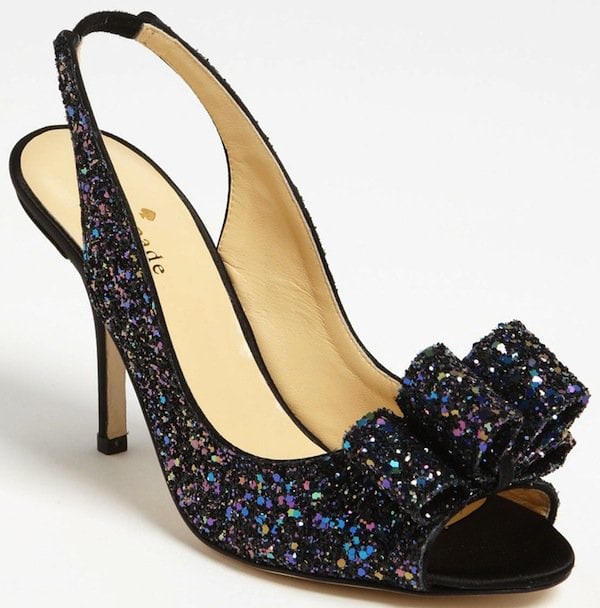 Kate Spade "Charm" Slingback Pumps in Multi Sparkle Glitter, $325 at Nordstrom
Kate Spade "Charm" Slingback Pumps in Platinum Glitter, $325 at Nordstrom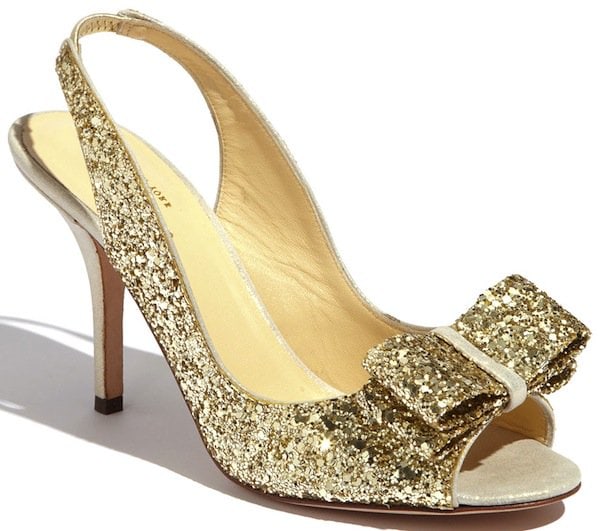 Kate Spade "Charm" Slingback Pumps in White Multi-Glitter, $325 at Nordstrom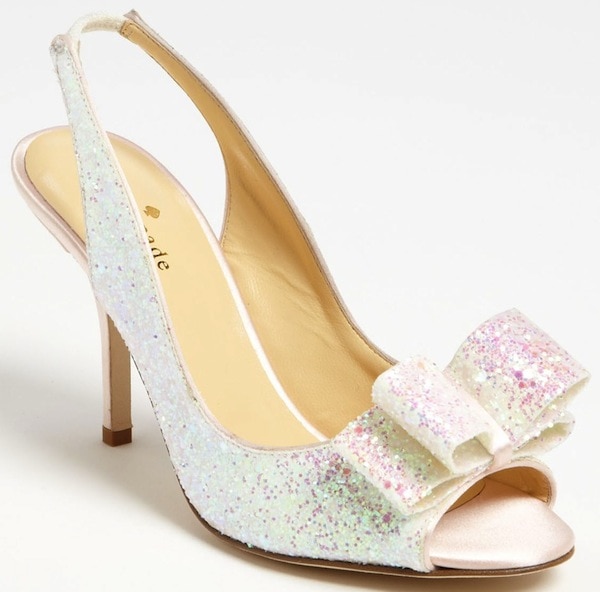 Credit: SIPA / WENN / Visual