Unlike the rest of her gal squad, Cara Delevingne isn't very vocal when it comes to her fitness regimen. Seriously, we hardly have any photos of her actually inside the gym. However, just because we don't see her working out doesn't mean she hasn't been putting in the work.
Cara was spotted running 5k for the charity Lady Garmen to fund research for gynecological cancer at Battersea Park in London.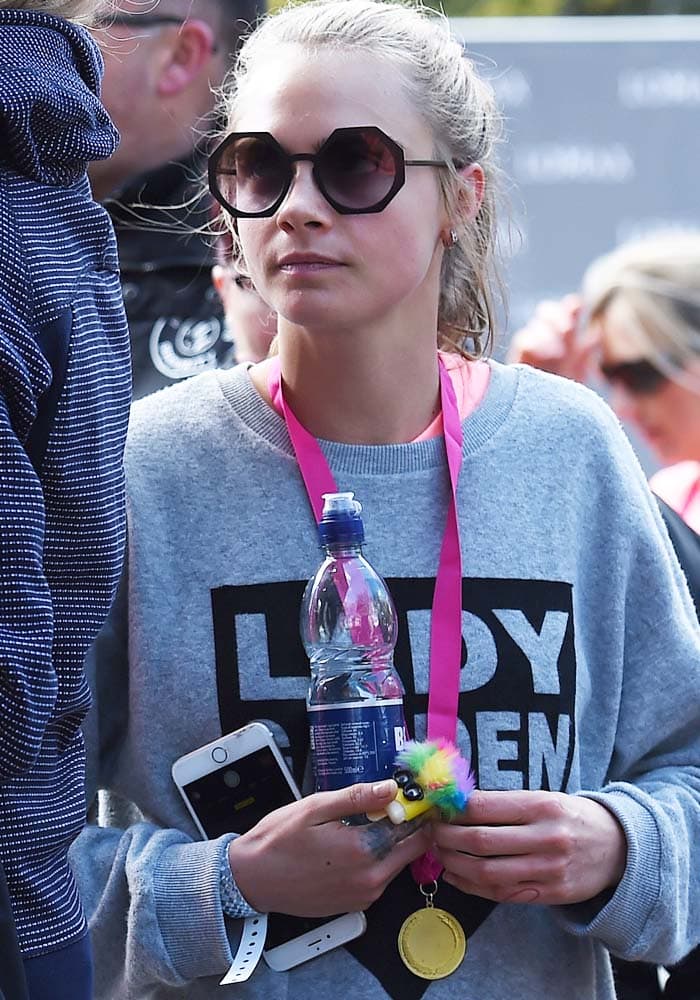 Cara Delevingne takes part in Lady Garden's 5K run in aid of Silent No More Gynaecological Cancer Fund at Battersea Park, London on April 23, 2016
Cara wore a sweatshirt with Lady Garden's logo, which was designed by Black Score's Simeon Farrar in collaboration with Topshop. The model paired her sweatshirt with the Adidas Originals "Supergirl" track pants, a pair of Fendi metal octagonal sunglasses and the Adidas Stellasport "Yvori" trainers in orange and black.
Cara Delevingne wears the Adidas Stellasport "Yvori" trainers
Cara Delevingne gives a child a smooch before the 5k run started
Cara finished the 5k race alongside her sister Chloe and pals Donna Air and Millie Mackintosh. While running, Cara's sister Chloe took a selfie, which the former uploaded on her Instagram.
The two look alike in this picture, don't they?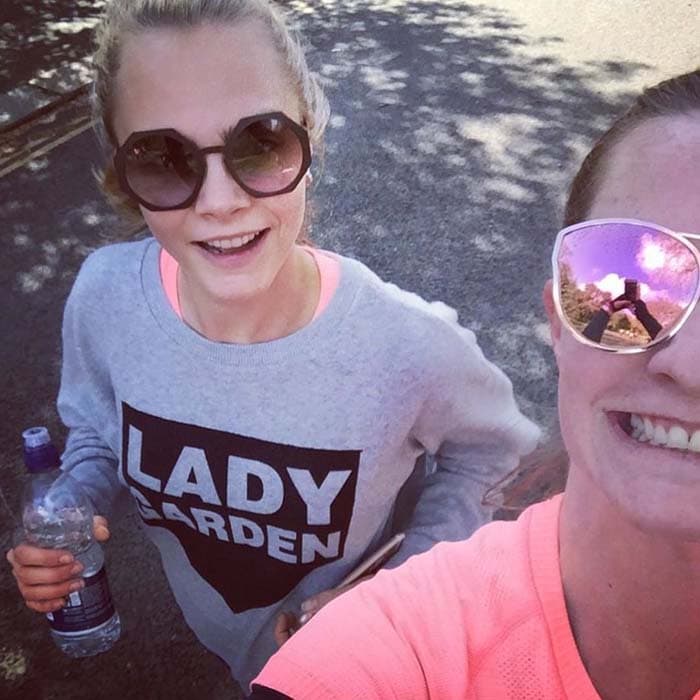 Twins? Cara Delevingne looks identical to her sister Chloe in the selfie they took during the fun run
Check out the Adidas Stellasport "Yvori" trainers at Adidas and Amazon.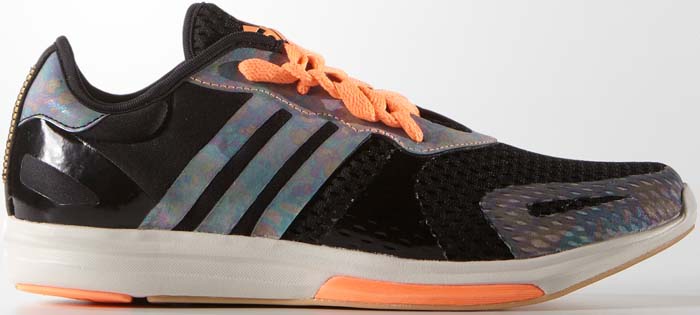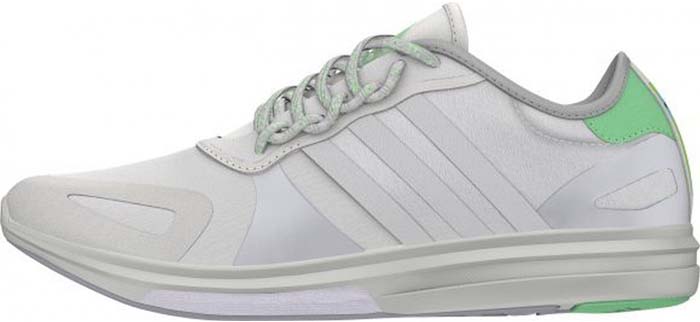 Adidas Stellasport "Yvori" Trainers, $94.99 – $120 at Adidas and Amazon
Credit: Cara Delevingne's Instagram / Will Alexander / RV / WENN