Margot Robbie may have just inked the entire cast of "Suicide Squad" with the word "SKWAD." And, it looks like Margot's twinning days aren't done yet.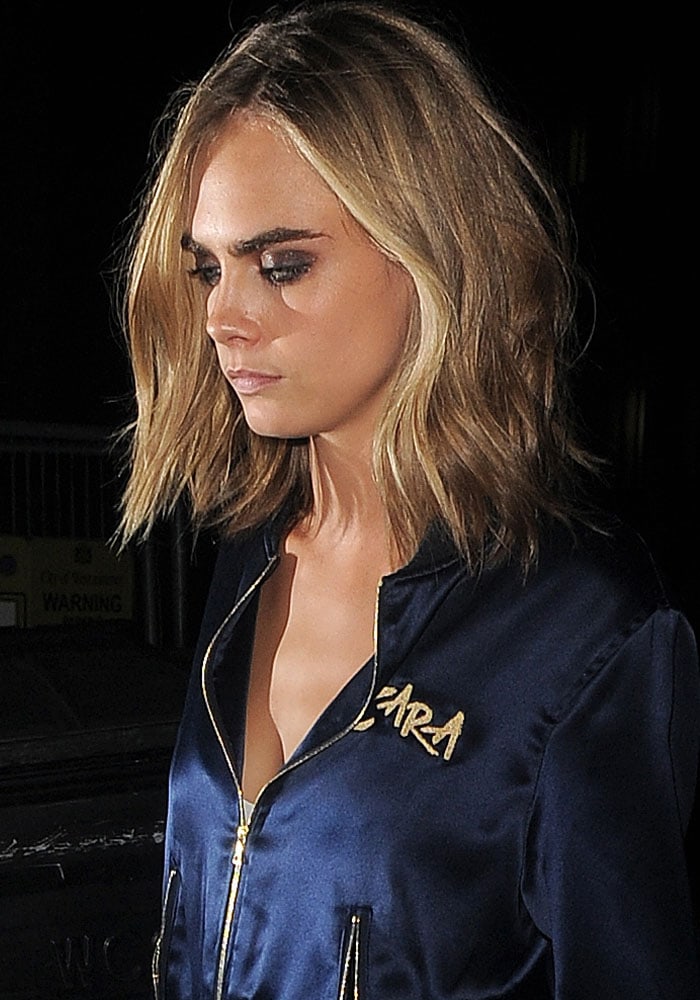 Wearing a satin tracksuit with her first name monogrammed on the front, Cara Delevingne goes back to her hotel in London on August 4, 2016
This time, she and co-star Cara Delevingne went on a night out in town in matching "SKWAD" tracksuits and basically lived out our dream London experience.
Cara and Margot left their hotel in head-to-toe twinning outfits while promoting "Suicide Squad" in London.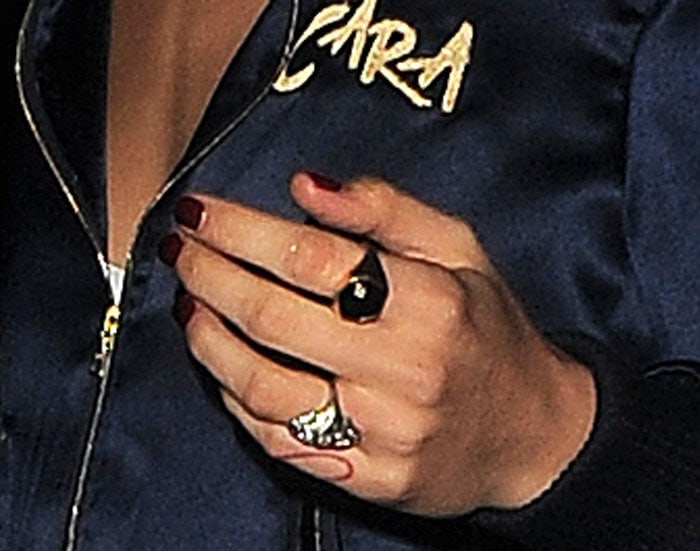 Cara Delevingne shows off some bling with her customized tracksuit by Chaos
Cara and Margot wore customized silk tracksuits by London-based brand Chaos, a joint label by Charlotte Stockdale and Katie Lyall. The tracksuit jacket was garterized at the waist, showing off the taut abs on both women.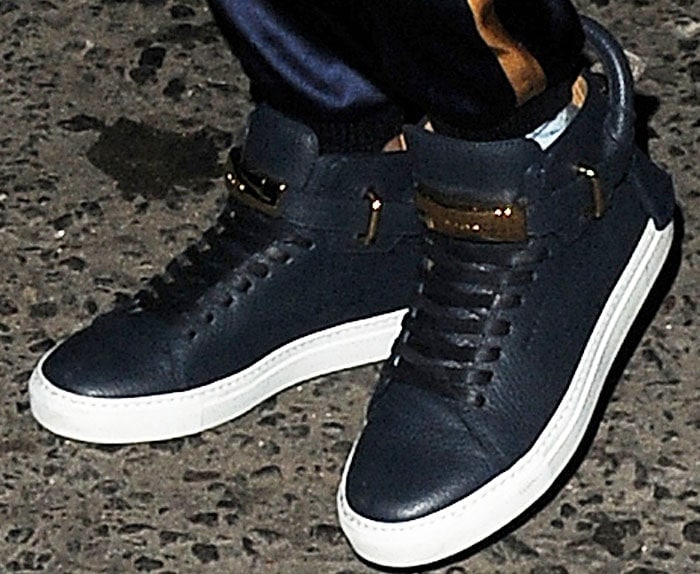 Cara and Margot wear matching Buscemi high top sneakers in navy blue
The tracksuits had the word "SKWAD" on the back and the name of each actress on the front.
Apart from the twinning blonde locks and glorified gym outfits, the "Suicide Squad" co-stars also wore matching Buscemi high-top sneakers in navy blue.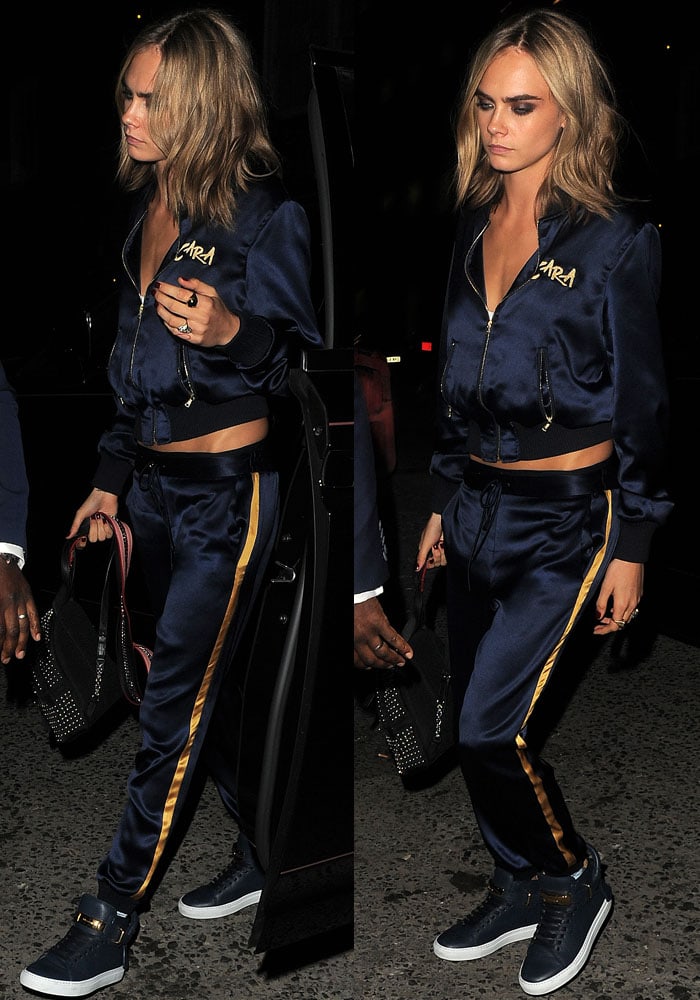 Glorified gym wear: Cara Delevingne makes tracksuits look sophisticated
The two spent some girl time together, complete with riding into the night with the sunroof open, some adorable dogs, and a whole lot of friendship.
Cara even uploaded a photo showing off the back of their tracksuits embroidered with "SKWAD."
Cara and Margot have a major twinning moment in Chaos tracksuits while out in London
Get the "Suicide Squad" babe duo's Buscemi high-top sneakers at Farfetch.
Buscemi 100MM High Top Sneakers, $890 – $1473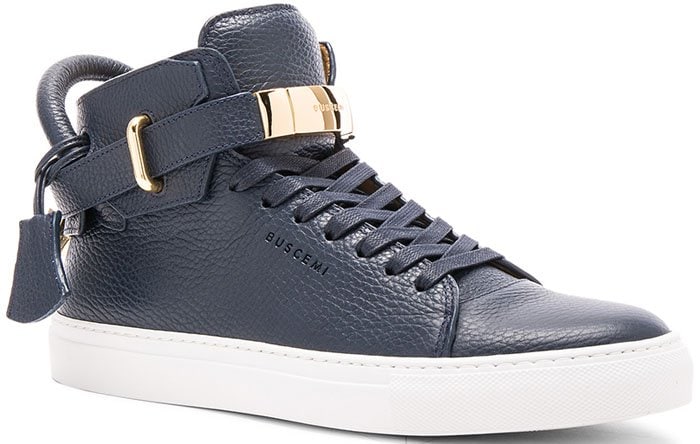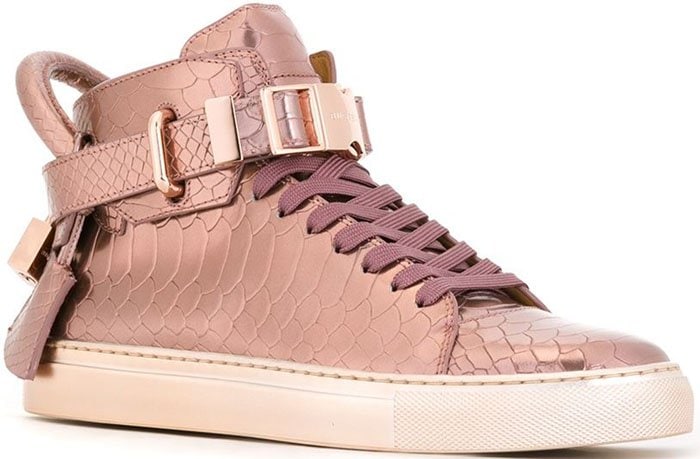 Credit: Cara Delevingne's Instagram / RV / WENN