Carrie actress Chloe Grace Moretz has been on our fashion radar since she starred in the 2010 superhero film Kick-Ass and made a series of stunning red carpet appearances.
However, like many A-listers, the Diary of a Wimpy Kid star has unfortunately also had her fair share of fashion misses.
Chloe Grace Moretz clips her hair back at the AwesomenessTV special fan screening of "The 5th Wave" held on January 14, 2016, in Los Angeles
How old was Chloë Grace Moretz In Carrie?
"I was intimated on taking on a Stephen King novel," Moretz told ABC's Nightline in October 2013. While Stephen King wanted Lindsay Lohan for the main role, Chloe was offered the part in March 2012.
"That's what scared me … trying to take something that was one of his most iconic pieces of work that he's ever written and try and breathe life, even halfway as good, as the words that he has put into a book."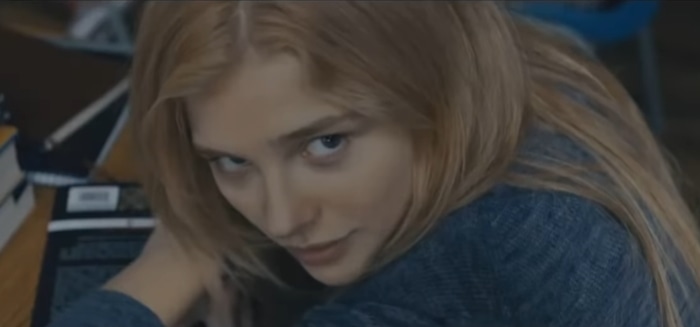 Chloë Grace Moretz was 15-years-old when filming Carrie as Carrie White
"It was the first movie I ever did in which I wanted to try method [acting]," she added. "You know, trying to really breathe and live in her because she is such a dark character you can't just cut and be like hee-hawing around."
Principal photography for the film began on June 27, 2012, and wrapped in August of that same year. Born on February 10, 1997, in Atlanta, Georgia, Chloë Grace Moretz was 15-years-old while filming the movie as the shy high school girl Carrie.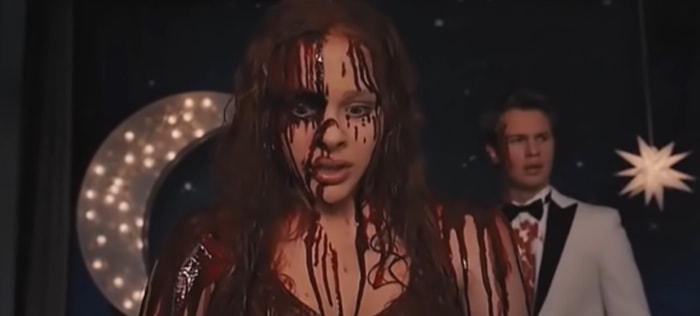 Chloë Grace Moretz as Carrie White after she's humiliated with pig blood on Prom Night
"I think it really is the emotional aspect of it," she said. "It's really what you read within Stephen King's novel, you see that in our movie. You see the effects of the mother-daughter relationship more than just the teenagers."
Chloë Grace Moretz was 16-years-old when the American supernatural horror drama film premiered at Arclight Hollywood in Los Angeles on October 7, 2013.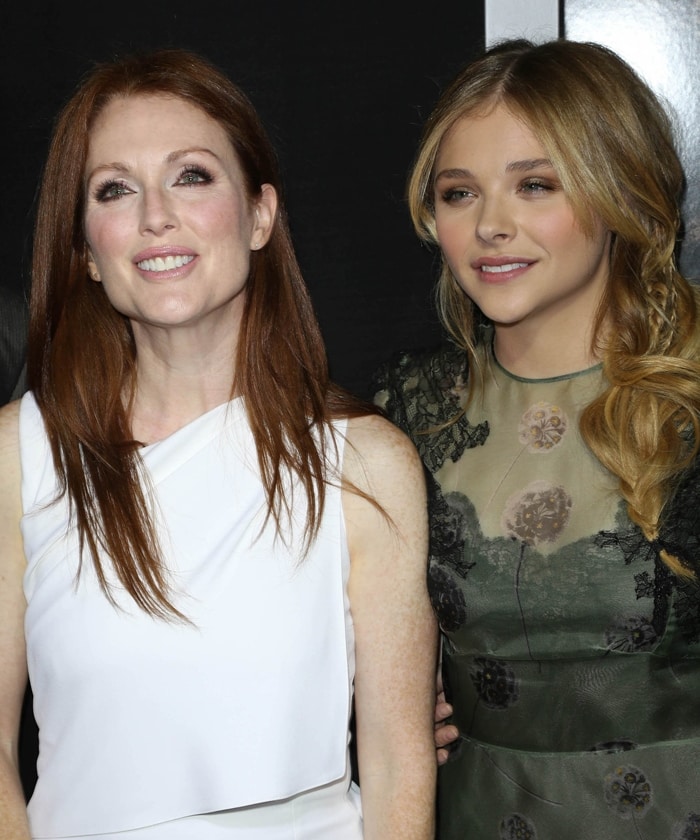 Actresses Julianne Moore (L) and Chloe Grace Moretz attend the premiere of 'Carrie' on October 7, 2013, at ArcLight Hollywood in Hollywood, California
In January 2016, the then 18-year-old actress suffered a rare red carpet fail as she arrived at the AwesomenessTV special fan screening of her new movie The 5th Wave held at the Pacific Theater in Los Angeles.
It wasn't Chloe's worst look, but it certainly wasn't her best either. The dress is from Marc Jacobs's Spring 2016 collection. It features red and blue macramé lace, a décolletage-baring v-neckline, and feathered detailing on the left shoulder.
Chloe Grace Moretz wears an unflattering Marc Jacobs dress on the carpet
The frock is playful, but it has a strong vintage vibe that made her look a little older. It also has a beaded trim in the midsection that looked very unflattering on the young actress.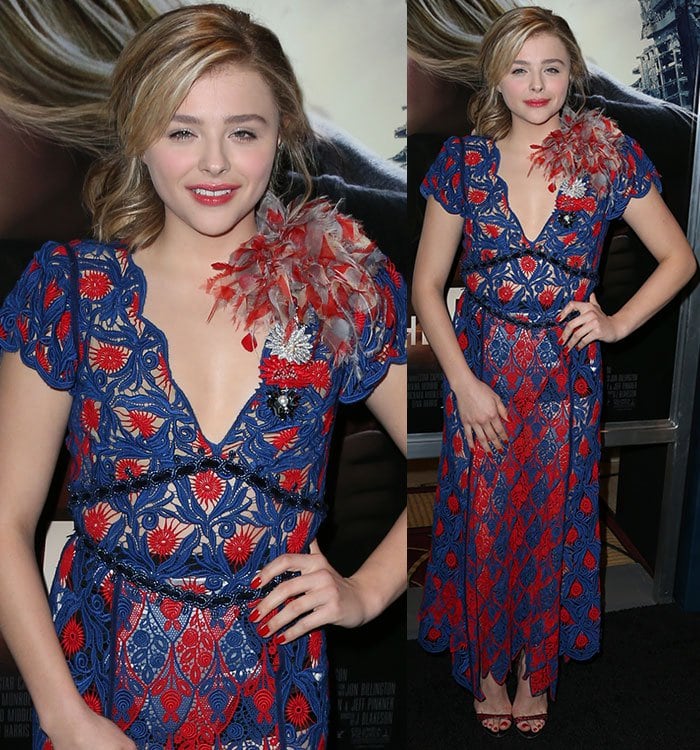 Chloe Grace Moretz wears a red-and-blue feathered-and-crocheted Marc Jacobs dress
The "Hugo" star skipped the accessories and styled the look with a pair of glittery red heels by Miu Miu. She completed her look with a slick of red lipstick and a side-swept ponytail.
Chloe Grace Moretz wears an unflattering Marc Jacobs dress
Chloe's Miu Miu sandals were hard to ignore with glittery red with ankle straps, open toes, and about four-inch heels.
These are no longer available, but you can find new styles at Saks Fifth Avenue and Farfetch.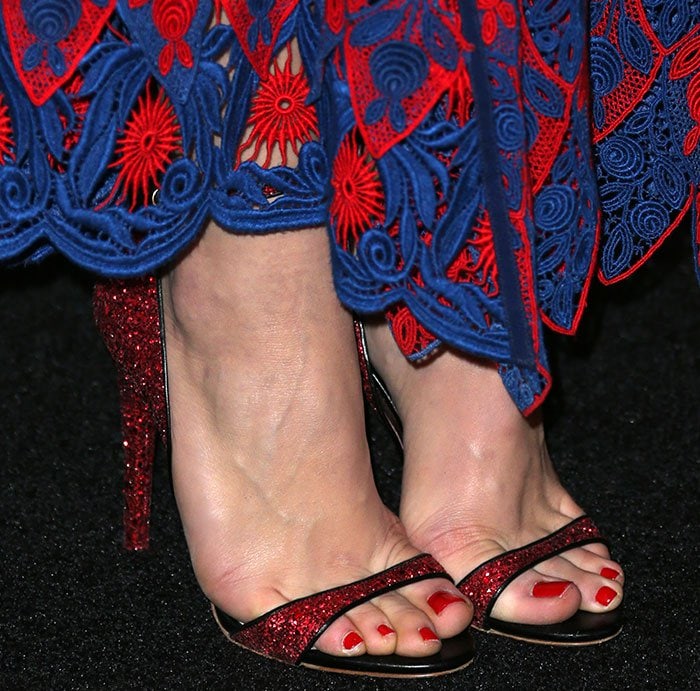 Chloe Grace Moretz's feet in glittery Miu Miu sandals
Credit: FayesVision / WENN