Did you catch the Country Music Awards yesterday?
We know heads turned when Miranda Lambert showed off her svelte figure in a blue Roberto Cavalli number on the red carpet. And we know for a fact that Taylor Swift stole the spotlight when she graced the arrivals area in a super gorgeous red Elie Saab gown. But, honestly, all we can talk about today is how Carrie Underwood switched from one pair of shoes (and outfit) to another — and another in a single night!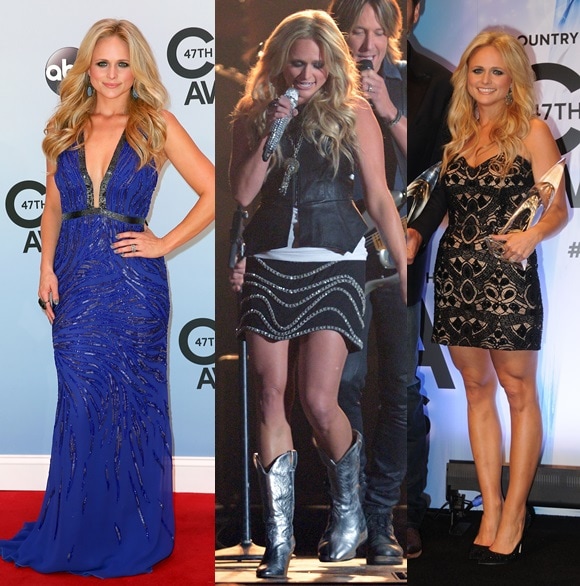 Miranda Lambert showing off her svelte figure in three different outfits at the 47th Annual Country Music Awards in Nashville, Tennessee, on November 6, 2013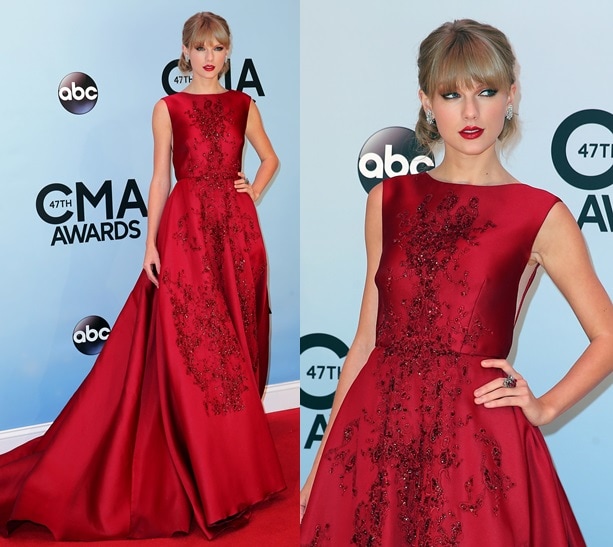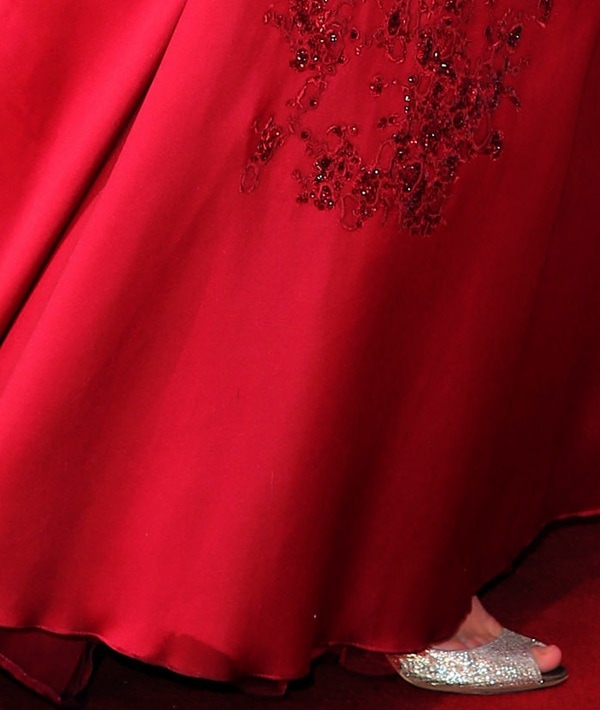 Taylor Swift stealing the spotlight in a red Elie Saab creation finished with metallic gold Jimmy Choo peep-toe pumps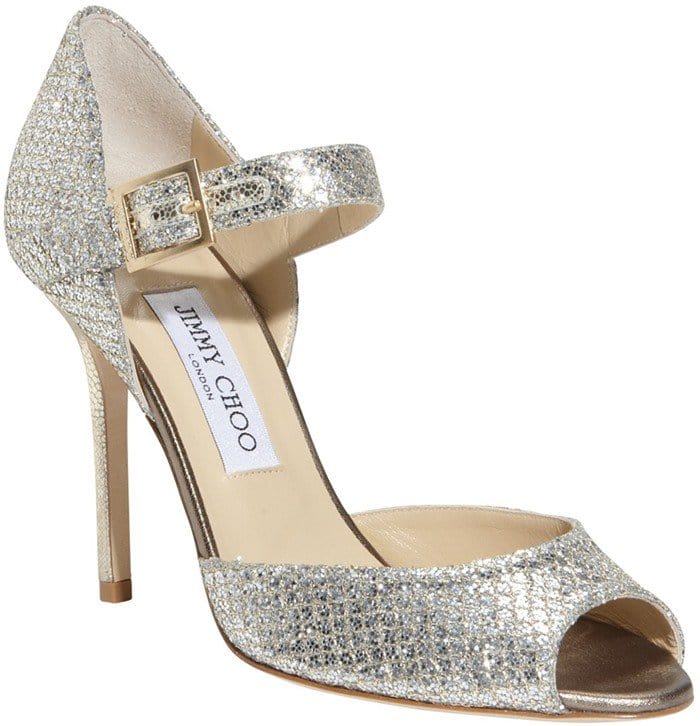 Jimmy Choo Lace Mary Jane Pumps, $595
Miranda wore three outfits with different pairs of shoes, while Taylor switched her red frock into a black one for her performance onstage. But we have to say Carrie Underwood took the cake in the outfit-changing department yesterday. She showcased a total of nine different looks and probably changed her shoes just as many times. We can't complain, of course. Carrie was, after all, the host of the evening, so the constant wardrobe change was, in a way, justified.
Carrie arrived on the red carpet in a gorgeous Ralph & Russo gown paired with Jimmy Choo heels. Thereafter, she changed into so many outfits (and heels) that we almost lost count.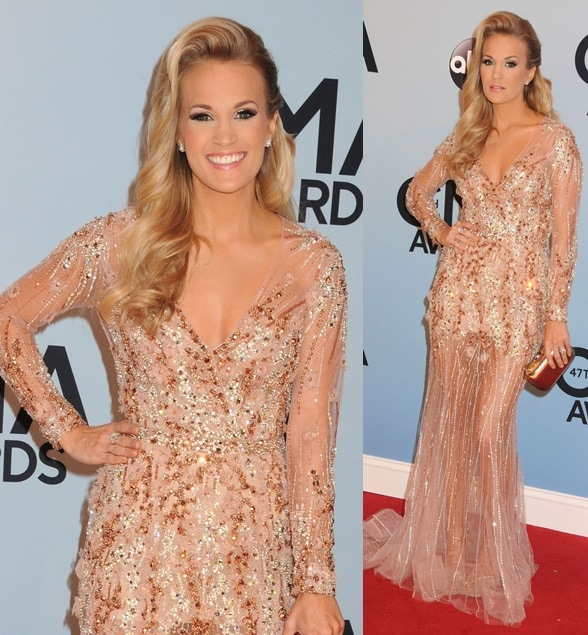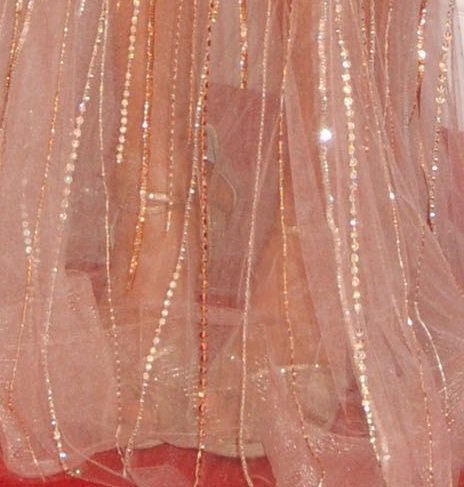 Carrie Underwood on the 47th Annual Country Music Awards red carpet in gold Jimmy Choo sandals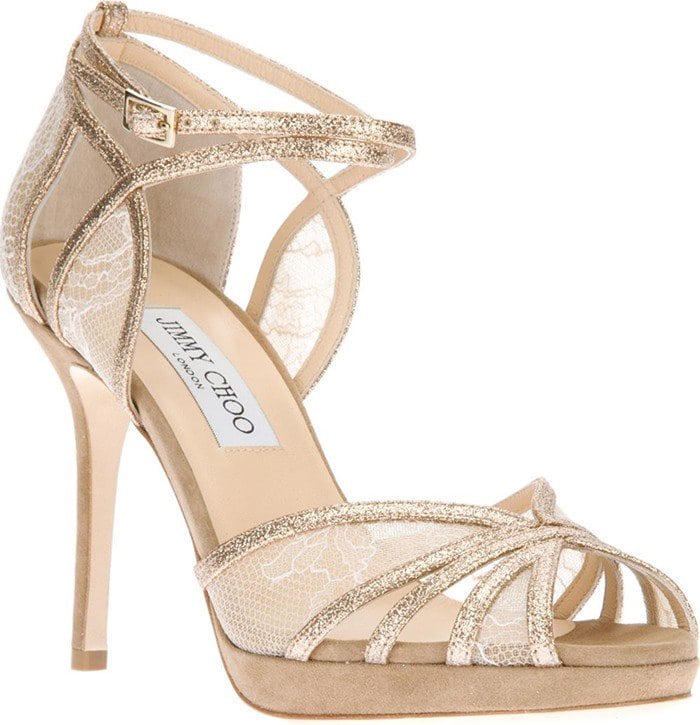 Jimmy Choo Fable Sandals, $841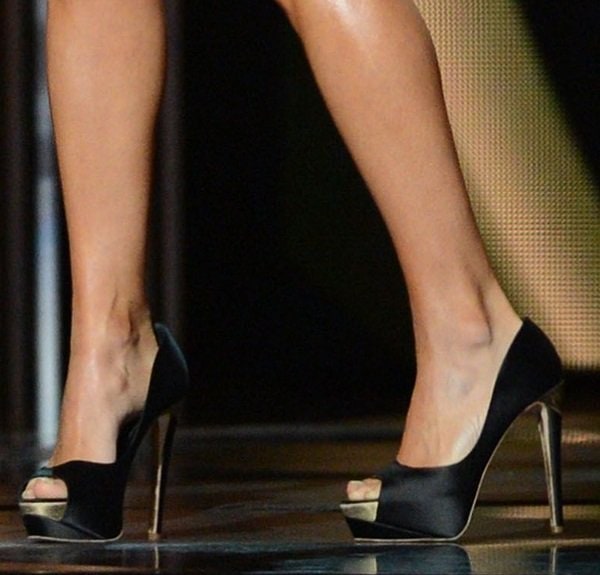 Carrie in black satin peep-toe pumps from Rupert Sanderson for one of her appearances on stage
Carrie in a pink ruffled gown paired with equally pink strappy sandals from Christian Siriano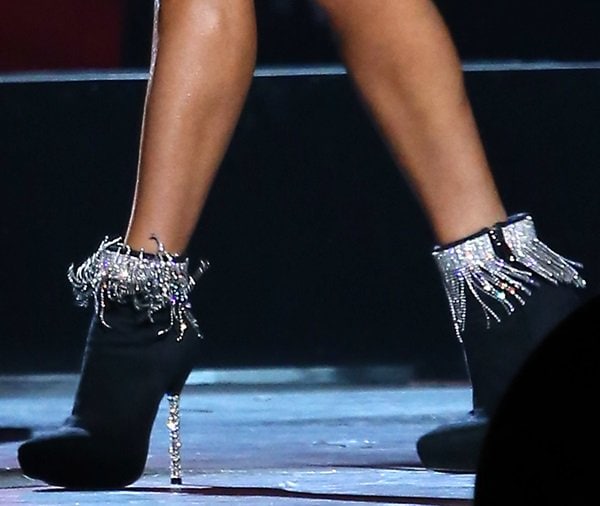 Carrie performing in a black onesie and super glam silver-fringed, metal-heeled ankle booties from Loriblu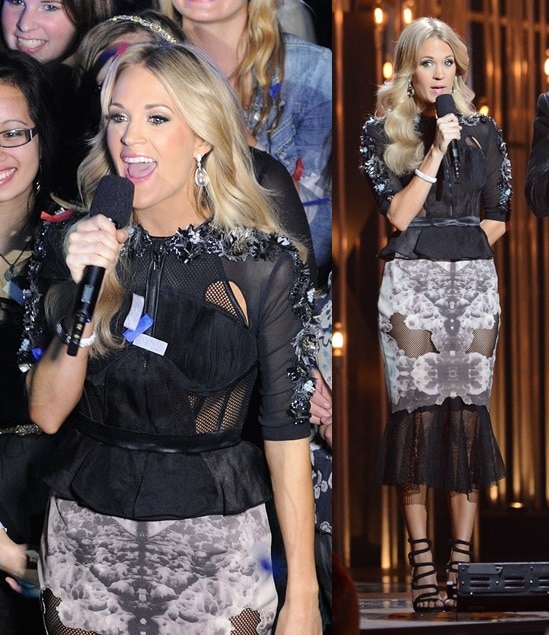 Carrie in a sheer two-piece outfit paired with black strappy sandals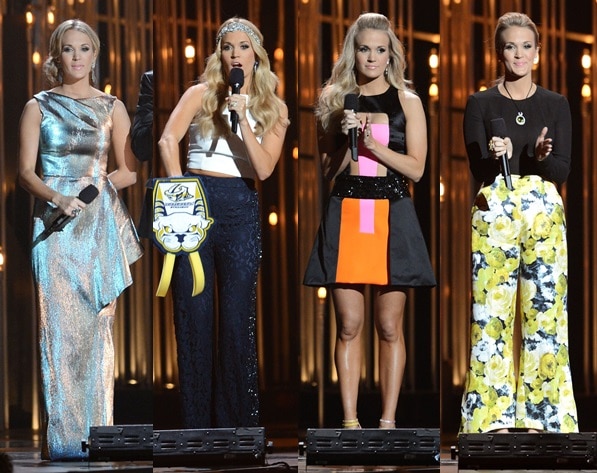 Four more outfits Carrie wore onstage while hosting the 47th Annual Country Music Awards
Of the many outfits that Carrie wore, which one is your favorite? And of the many heels she slipped into for the night, which pair do you fancy the most?
Credit: Judy Eddy/SIPA/WENN