Let's deviate from the usual and have a little fun, shall we? I found these Charlotte Olympia pumps while browsing my favorite shoe stores Farfetch and Bergdorf Goodman today.
These shoes are definitely a little out of this world, though I'm actually not surprised that they're from Charlotte Olympia. Remember the fruit detailed pumps she released a few months ago?
For her Pre-Fall collection, it's not about fruits, but it's all about cats! Yup, cats; well, cat faces to be exact. Check out these cat-faced pumps and wedges from the designer. Tell me, would you wear these?
Charlotte Olympia Cat Face Ankle Strap Wedges, $895
A feline face is embroidered on the top of a sky-high wedge-shaped from opulent red velvet.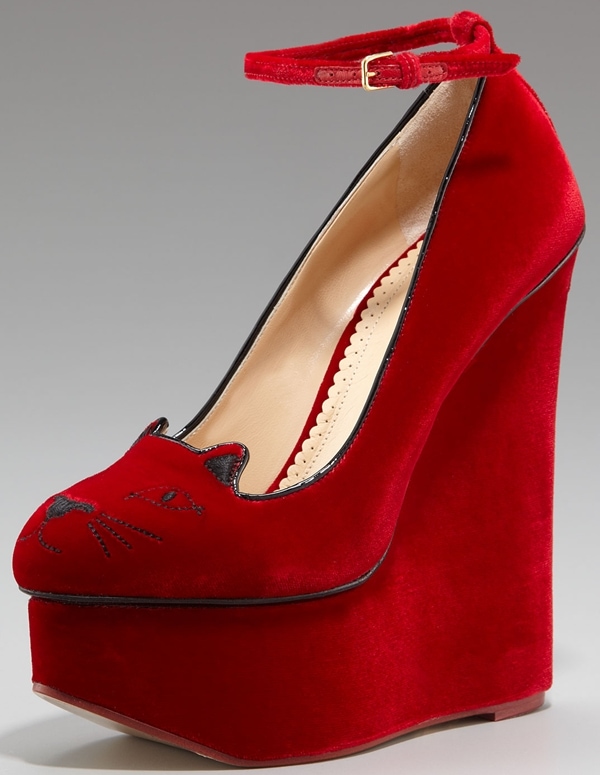 Charlotte Olympia Cat Faced Fabric Pumps, $800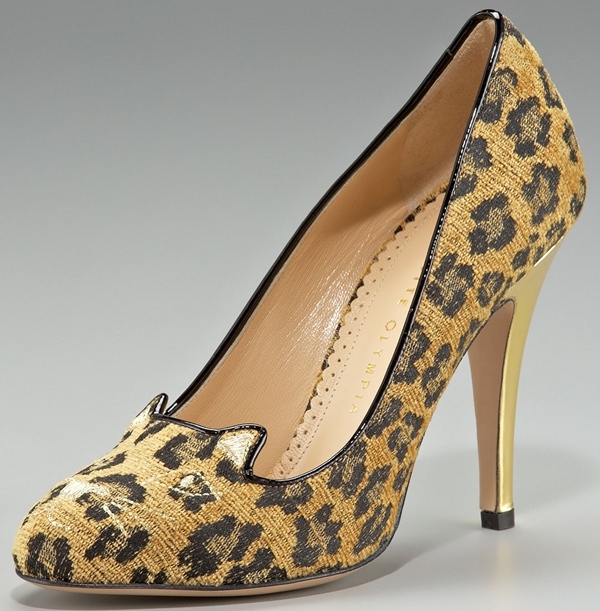 It's interesting because when I saw these, I had a funny thought in my head.
You could put these next to Marc Jacobs' popular Mouse ballerina flats and you'd have yourself a Cat and Mouse duo, ala Tom and Jerry! Oh well, it's just a funny thought.