The Golden Globes may seem all glitz and glamour from our comfortable positions in front of the television, but in reality, it's anything but.
Cate Blanchett shared a little insider's peek into the Golden Globes during her latest appearance on ABC's "Jimmy Kimmel Live!"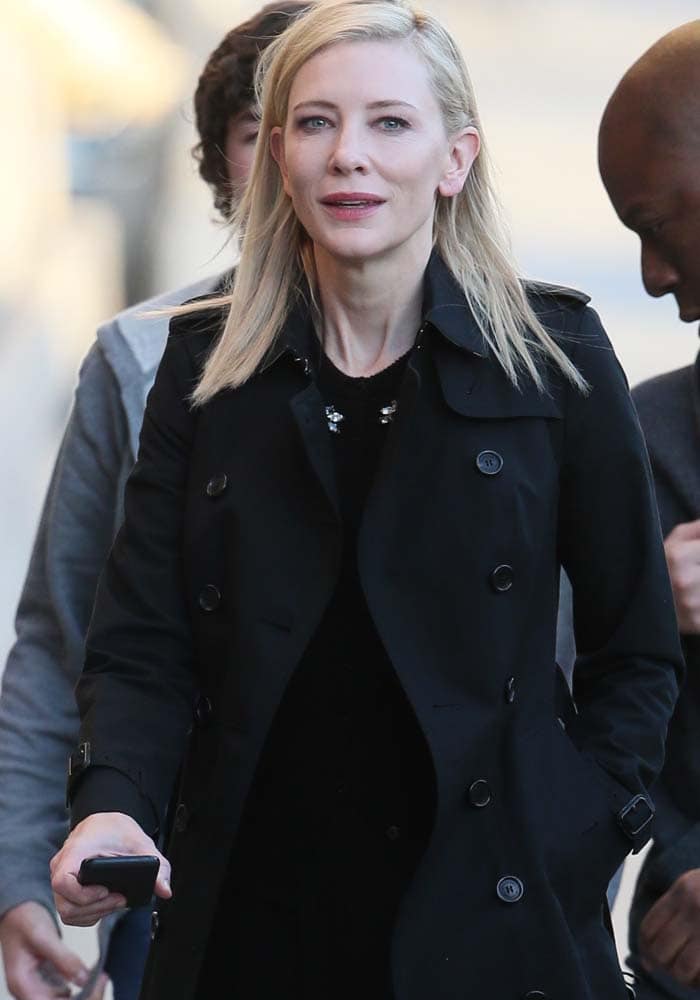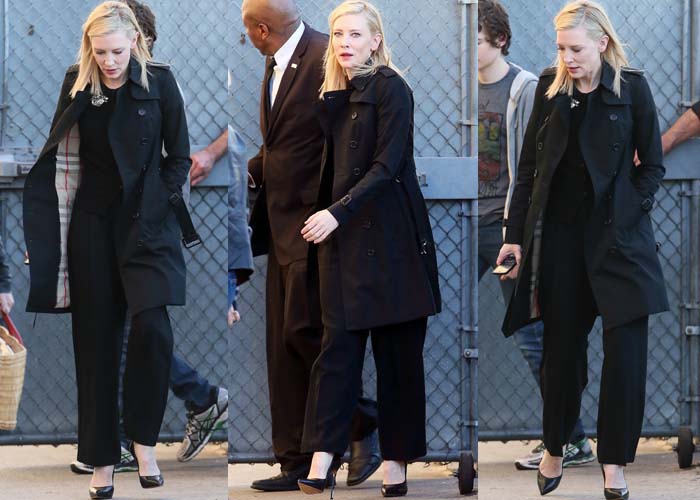 Cate was photographed arriving at the ABC studios with her two sons. The actress wore a Dolce & Gabbana jumpsuit underneath a black Burberry trench coat. Cate wore the reptile-embossed "Blade" patent pumps from Casadei.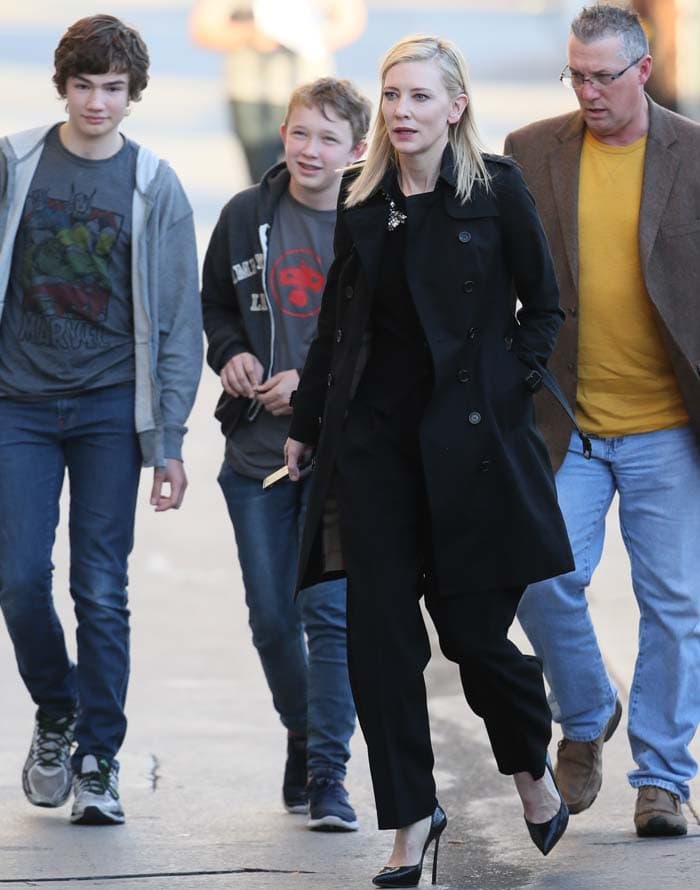 Cate Blanchett seen arriving with her family at the ABC studios for Jimmy Kimmel Live in Los Angeles on January 7, 2016
Cate shared that the Golden Globes were actually all cramped and sweaty, and that if you needed ketchup, you can just reach over to the next table. She also tries not to drink too many liquids as going to the bathroom can be disastrous.
See the full clip below.
Cate Blanchett talks about how sweaty the Golden Globes are
Get the Casadei "Blade" pumps in different reptile versions at Luisa Via Roma, Harrods or Farfetch.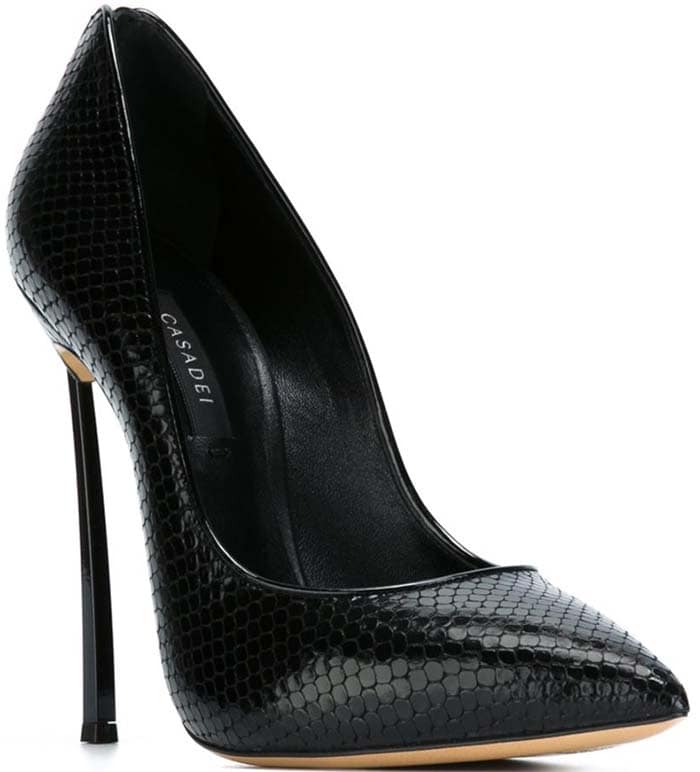 Casadei "Blade" Pumps, $623.94 at Farfetch
Casadei "Blade" Pumps, $1,074.20 at Harrods
Casadei "Blade" Pumps, $750 at Luisa Via Roma
Credit: Michael Wright / WENN