Cate Blanchett is pretty much a pro on the red carpet at this point.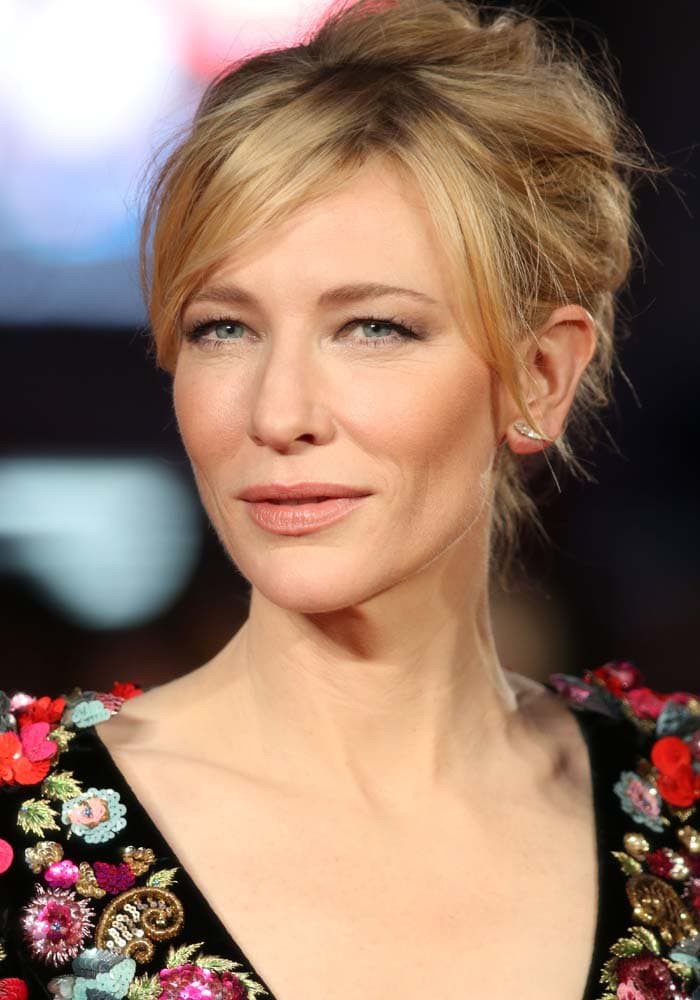 Cate Blanchett attends the premiere of "Truth" at the British Film Institute London Film Festival held at the Odeon Leicester Square, London on October 17, 2015
The actress pulls out dazzling sartorial looks here and there with her statuesque frame and gorgeous golden locks.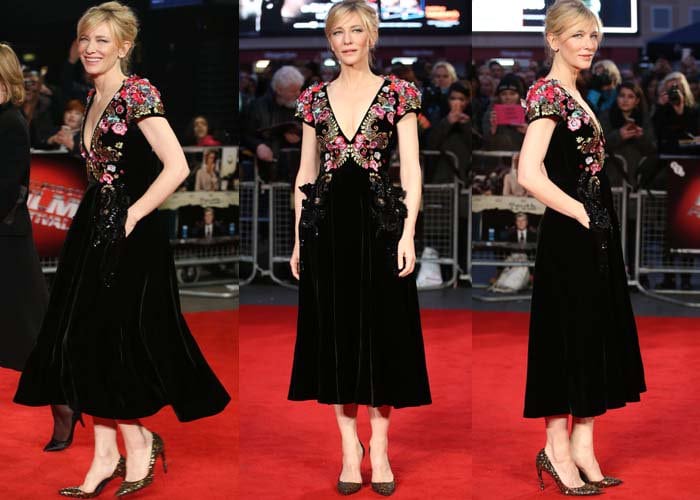 Cate Blanchett wears a Schiaparelli gown on the red carpet of the London Film Festival
Granted, her last look fell flat, but for the most part? Cate can do no wrong.
Cate Blanchett shows off her blonde hair and cleavage in a floral-and-sequin Schiaparelli gown
The blonde recently did it again, gracing the red carpet at the London Film Festival in a gorgeous floral-and-sequin gown by Schiaparelli and a pair of "Dorsay" heels by Roger Vivier.
Cate Blanchett completes her red carpet look with a pair of Roger Vivier pumps on her feet
We're still trying to decide how we feel about the dress-and-shoe combo, but regardless, both pieces are beautiful and Cate is stunning as always.
Cate's "Dorsay" patchwork heels from Roger Vivier are no longer available, but check out some alternatives from the same brand below from Nordstrom and Saks Fifth Avenue.
Gold Roger Vivier Stiletto Sphère Pumps in Leather, $875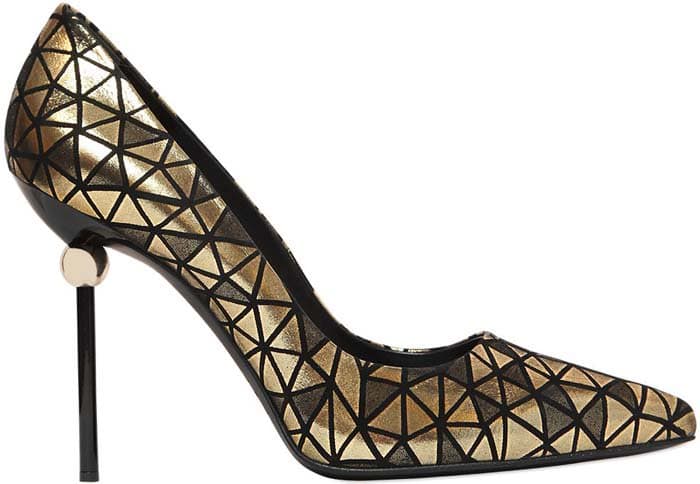 Roger Vivier Stiletto Sphère Pumps in Leather, $875
Roger Vivier Stiletto Sphère Pumps in Leather, $875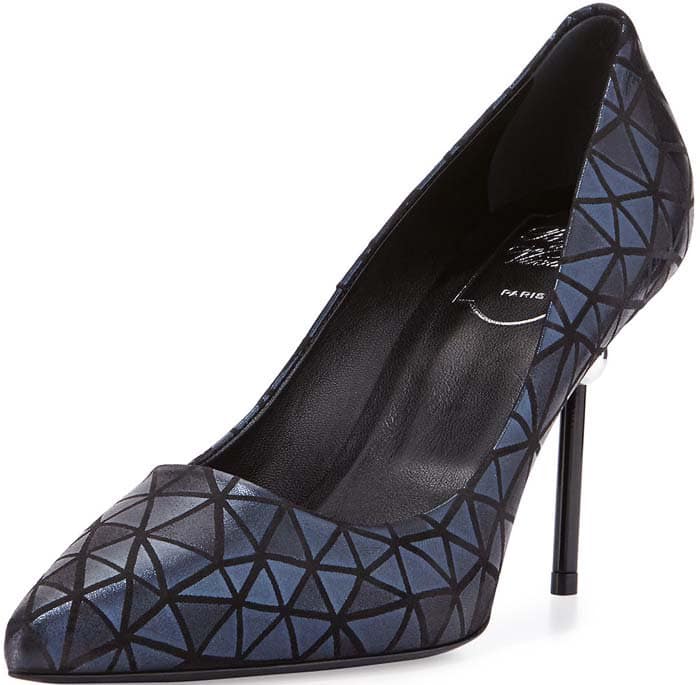 Credit: Lia Toby / WENN