Cate Blanchett recently sat down to talk about her latest film, "Caroline," and as it turns out, the actress has some opinions.
While fellow actress Sandra Bullock recently expressed her excitement over the development of complex female roles, Cate shut the excitement down.
Why? In this day and age, the actress said, such roles should no longer be a surprise. Cate recently sat down with the press at the BFI London Film Festival.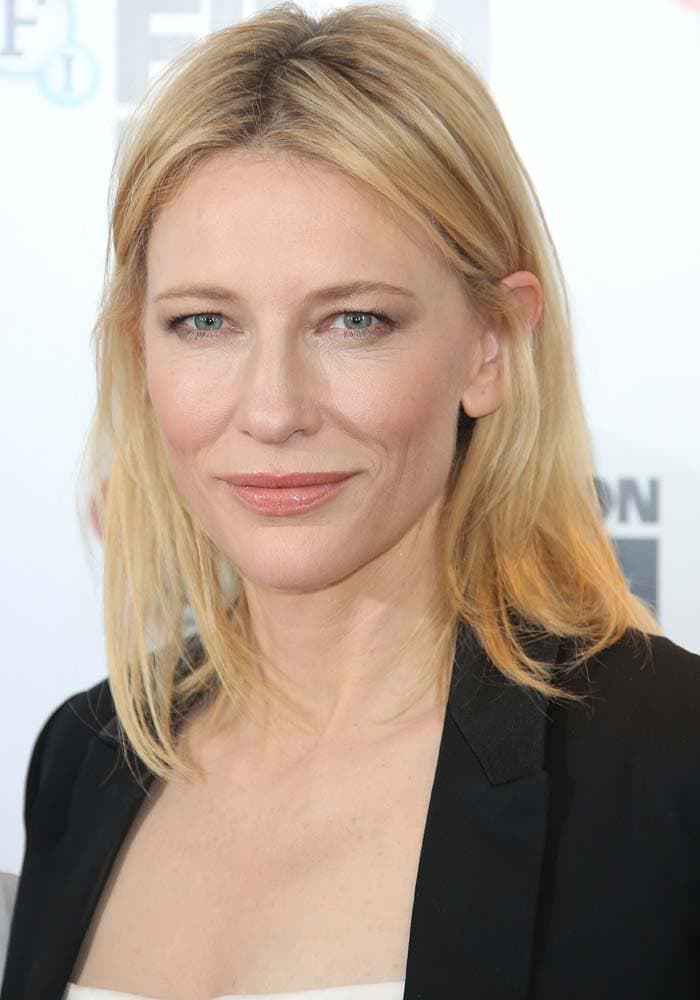 Cate Blanchett attends the photocall for "Carol" at the BFI London Film Festival held at Soho Hotel in London on October 14, 2015
The 46-year-old said she finds herself having the same conversation over and over again — that it's "somehow remarkable" that such roles exist. Cate suggested that it's time to move on from the idea.
"Every time there's interesting, complex roles played by actresses on screen, someone says, 'Do you think this is a breakthrough?' and, 'Does this mean there's going to be more of the same?' We seem to find ourselves in the same conversation and that's somehow remarkable."
"I think there's a swathe of great roles for women and certainly, there's some wonderful female performers," Cate added. "It's just time to get on with it really."
Cate Blanchett wears a lace Givenchy jumpsuit on the red carpet at the BFI London Film Festival
One thing that's not quite commendable here, however, is Cate's outfit. The actress has consistently dazzled us with her red carpet appearances, but this time? We're not really feeling it.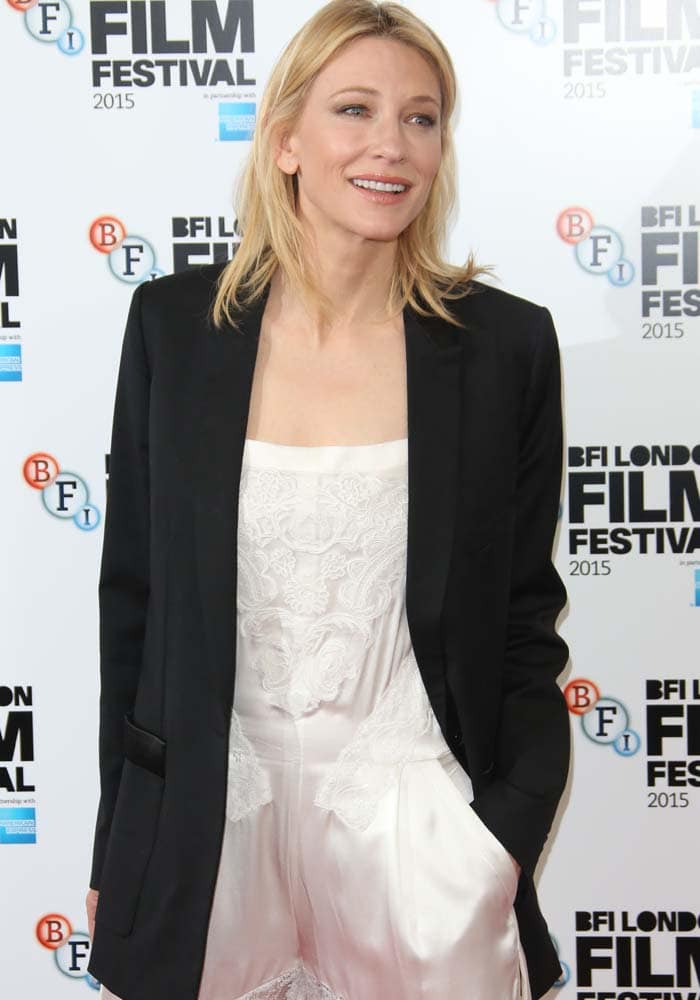 Cate Blanchett tucks her hand into the pocket of her Givenchy jumpsuit and smiles for photos
Cate slipped into a lace jumpsuit from the Givenchy Spring 2016 collection, which she wore underneath a blazer.
Cate Blanchett and co-star Rooney Mara coordinate lacy white looks on the red carpet
The mom-of-four paired her ensemble with the Givenchy "Runway" sandal in velvet and lizard.
Cate Blanchett speaks out on the stigma of complex women's roles in Hollywood
Grab Cate's red carpet heels over at Nordstrom and Farfetch.
Givenchy Velvet & Lizard Runway Sandal in Black, $1,350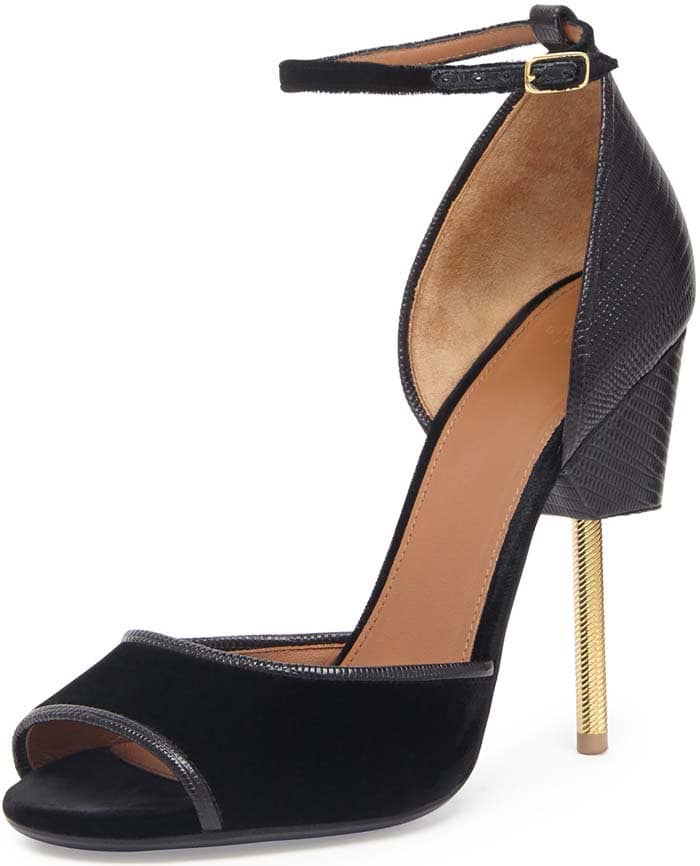 Credit: Lia Toby / WENN