Anna Faris Shoes, Boots, Heels, and Sneakers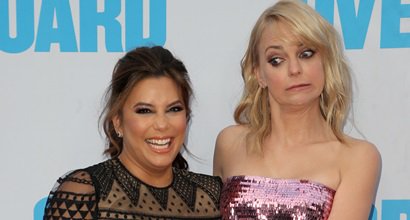 Anna Faris and Eva Longoria sparkled on the red carpet at the premiere of 'Overboard' on Monday night at the…
Anna Faris made an appearance on Build series to promote her new book 'Unqualified' on Monday in New York City….
Just because you don't see it doesn't mean that others can't, which surely applies to labels or tags on the…
Just because it's Hollywood love, that doesn't mean it isn't real. When Chris Pratt was honored with a star on…
Anna Faris is one of few celebrities that can show off a lot of skin in a sheer dress and…
Anna Faris is undoubtedly one of the funniest women in Hollywood right now, and it's all thanks to a series…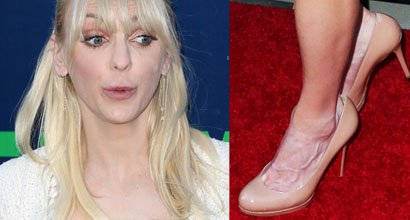 Known as one of Hollywood's strongest couples, with six years of marriage and an adorable son tucked into their nuptial…
Anna Faris showed her support for her husband, Chris Pratt, at the Hollywood premiere of 'Jurassic World' held at the…
You would never guess Anna Faris was a 38-year-old mom just by looking at her toned body. The comedy actress…
Elizabeth Banks displayed her style prowess once again at the Los Angeles premiere of her new film, 'The Lego Movie'….
Anna Faris had our hearts racing when she showed up for TV Guide Magazine's Hot List Party in a sexy…
Hollywood darling Anna Faris usually looks chic and sweet on the red carpet, but this time, all eyes were on…
Did you catch the 2013 Emmy Awards yesterday? As expected, there were a lot of familiar faces on the red…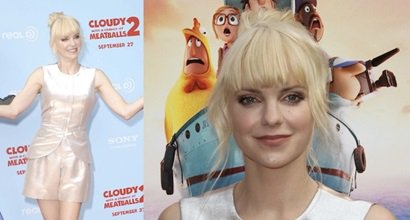 While almost everyone attended pre-Emmy parties this past weekend, some celebrities (especially those with young children) showed up at the LA…
What's the best way to dress up a plain red frock? For Anna Faris, who attended the premiere of "Take…