Billie Eilish's Tattooed Feet, Satanic Religion, Height and Real Name
Please subscribe to
our newsletter
to receive updates from Your Next Shoes. This post may contain affiliate links. Please see our
disclosure
for more details.
Billie Eilish, whose real name is Billie Eilish Pirate Baird O'Connell, is an American singer and songwriter with a net worth of $30 million.
How Tall Is Billie Eilish?
In 2018, she claimed to be 5′ 4″ in an interview with Vanity Fair, but her real height is believed to be just 5ft 3 (160 cm), which makes her shorter than the average American woman. She wears a shoe size 7 (US).
"I'm trying to show everybody that I'm a girl and I'm five foot four and you can do anything you want, no matter your gender. It's your world, too!"
Billie Eilish performs at the Radio 1 Big Weekend at Stewart Park on May 25, 2019, in Middlesbrough, England (Credit: WENN)
In 2019, she starred in MCM's AW19 campaign visuals alongside rapper Childish Major. The campaign was shot by Lea Colombo.
Does Billie Eilish have a tattoo?
In May 2019, Jonathan "JonBoy" Valena suggested on Instagram that Billie Eilish should get her feet inked with a tattoo of his signature.
If she decides to get a foot tattoo, do you think she'll copy one of these inked celebrities?
A famous tattoo artist wants Billie Eilish to get her feet inked (Credit: @jonboytattoo)
As far as we know, Billie has neither confirmed nor denied the existence of any real tattoos.
What religion is Billie Eilish?
Singing with the Los Angeles Children's Chorus as a kid, she was introduced to Christianity when growing up.
In addition to performing American jazz pieces and spirituals, the children's choral youth organization has an office and rehearsal space in Pasadena Presbyterian Church.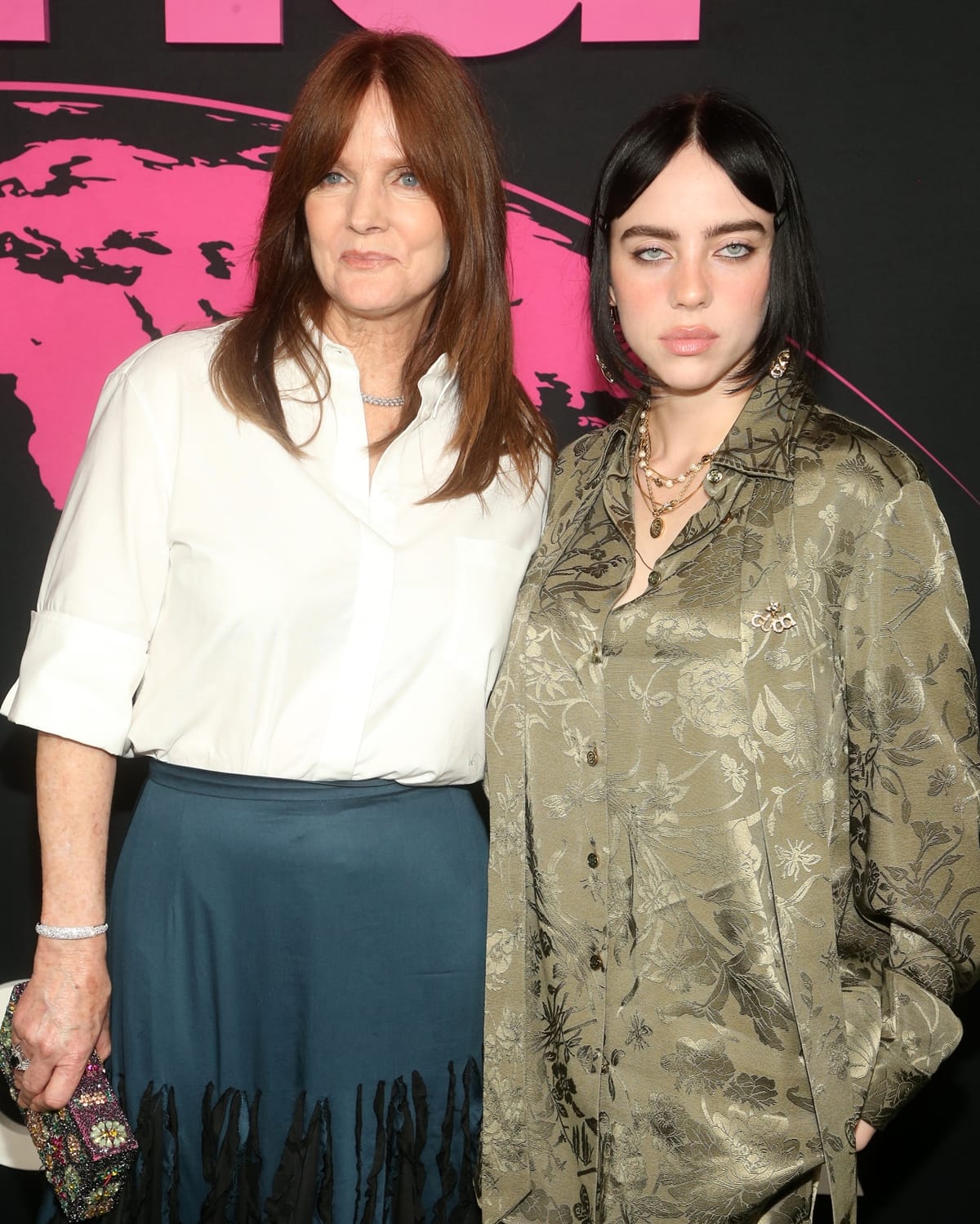 Maggie Baird and her daughter Billie Eilish attend the Environmental Media Association Awards Gala on October 8, 2022, in Los Angeles, California (Credit: Faye's Vision / Cover Images)
In an August 2016 Vogue interview, she credited her choral background with giving her a solid musical foundation.
"[Singing in the chorus is] where I've gotten all my singing technique, even though it's mostly choral stuff. It's helped me learn the proper way to sing and not ruin my voice completely. But I've just always sung, all the time. I sang so much that my family had to shush me. Then I started writing when I was about 11."
However, Billie Eilish is not known to be religious. According to The Guardian, she has even been accused of being a devil worshipper.
In the music video for "All the Good Girls Go to Hell" (stylized in all lowercase), Eilish is depicted as a fallen angel ejected from Heaven and landing on Earth.
Jokingly confirming that she has sold her soul to Satan to become the first artist born in the 21st century to top the Billboard 200, Eilish wrote on Facebook in December 2016, "why does anyone ever trust me lol im satan."
Billie Eilish Facts
Is Billie Eilish rich?
Yes, she is an American singer and songwriter with an estimated net worth of $30 million.
Full Name:
Billie Eilish Pirate Baird O'Connell
How old is Billie Eilish?
She was born on December 18, 2001, in Los Angeles, California.

Billie Eilish celebrated her 20th birthday on December 18, 2021.
Dating/Husband:
In 2022, Billie Eilish started dating Jesse Rutherford.
Kids:
None
Weight:
134.5 pounds (61 kg)
Feet/Shoe Size:
7 (US)
Height:
5ft 3 (160 cm)
Nationality:
American
Source of Wealth:
Music
Ethnicity/Race:
Irish, English, Scottish, Swiss-German, and Belgian [Flemish]
Billie Eilish's Favorite Heels & Shoes
We are lucky to live in a world where there is no shortage of beautiful women — Hollywood is full…
As the saying goes, beauty lies in the eye of the beholder. What one person finds attractive may not appeal…
Billie Eilish always manages to surprise us, and this time was no exception. Billie and her boyfriend Jesse Rutherford, who…
This MET Gala was one where not everyone understood the assignment. One celebrity who hit the nail on the head…
We all love those James Bond soundtracks, and if the past was anything to go by, we shouldn't have been…
Flaunting her controversial boobs and feet, Billie Eilish mixed glamour and goth in a daring Gucci ensemble at the 2021…
Growing up in the public eye is not easy, especially when you're being bombarded with gross comments about your changing…
One a new episode of her Apple Music radio show Me & Dad Radio that was released last month, Billie…
She's been racking up awards and accolades ever since she broke into mainstream fame last year. However, amidst all the…
She's just getting started in the music scene following her mainstream success last year. On Sunday, 18-year-old Billie Eilish has…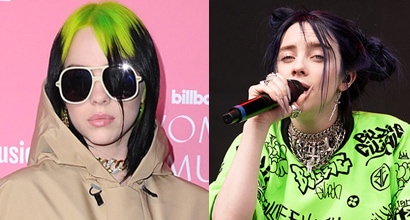 From Soundcloud to the Grammys, Billie Eilish Pirate Baird O'Connell has already carved out her own space in the music…
At only 17, Billie Eilish has quickly established a name for herself in the music scene and now also as…