Courtney Stodden's Sexy Feet and Flawless Legs in Hot High Heels
Check out the best outfits and shoes worn by Courtney Alexis Stodden, an American reality show contestant.
She was born on August 29, 1994, in Tacoma, Washington, and wears shoe size 9 (US). Courtney Stodden has a net worth of $500 thousand.
If there's anybody who understands suffering for the sake of fashion, it's us high heel-lovers. But, even we were left…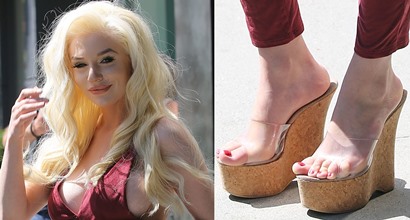 Courtney Stodden happily showed off her baby bump while out shopping for maternity wear in Los Angeles on Wednesday. The…
Having just divorced the 53-year-old Doug Hutchison, it seems like 19-year-old Courtney has found another man of the exact same…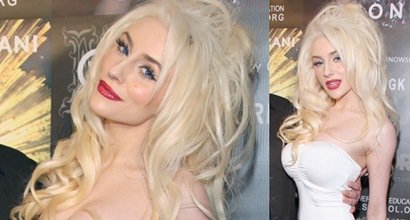 Courtney Stodden is only 19 years old, yet she's already going through a nasty divorce. The blonde bombshell married Doug…
According to several sources, 'Green Mile' star Doug Hutchison and his teen bride Courtney Stodden have split up. The now…
We just featured Naya Rivera in a bikini top on Jimmy Kimmel Live! Many thought it was too daring, but how…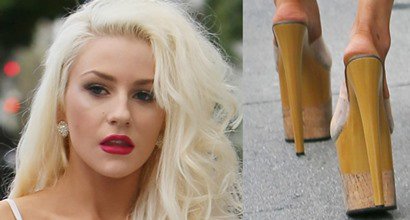 "Inappropriate" is a generous way to describe Courtney Stodden's outfit on May 7 while walking around and shopping at a…
As much as we love them, shoes can be scary too. Here are our top 10 scariest shoe posts of…
I've been looking at these Versace cutout platform sandals for a while now, not sure whether to consider them sexy…