Rose Byrne's Net Worth, Boyfriends, Feet, Legs and Height
Please subscribe to
our newsletter
to receive updates from Your Next Shoes. This post may contain affiliate links. Please see our
disclosure
for more details.
Scroll down to check out the best outfits and shoes worn by Rose Byrne, an Australian actress best known for her roles in Troy (2004), 28 Weeks Later (2007), Knowing (2009), Get Him to the Greek (2010), and Bridesmaids (2011).
She also achieved critical acclaim for her portrayal of recent law school graduate Ellen Parsons in all 59 episodes of the criminal thriller series Damages (2007–2010), which earned her two Golden Globe Awards and two Primetime Emmy Award nominations.
What is Rose Byrne's net worth?
Reportedly paid $75,000 per episode of the legal thriller television series Damages, she has a net worth of $16 million.
In a Vanity Fair interview with her husband, American actor Bobby Cannavale, he stated that she is the primary income earner in their family.
"I make half as much as she does," Cannavale stated in the December 2019 interview. "Down the middle. Half. I work too much in the theater, perhaps."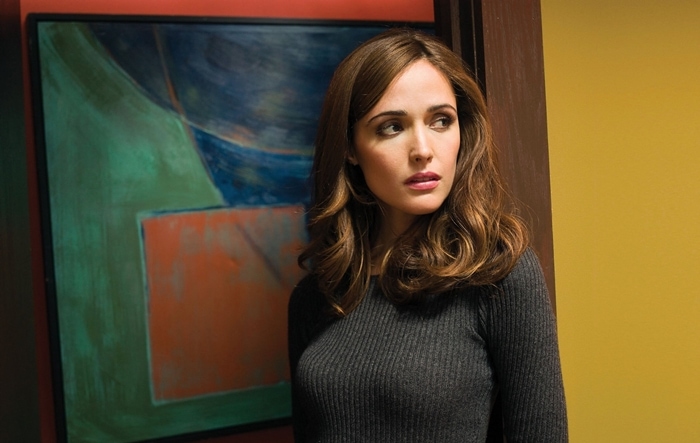 Rose Byrne made $75,000 per episode for her role as the ambitious young lawyer in Ellen Parsons in Damages
In May 2017, Rose Byrne addressed the perceived gender pay gap in Hollywood in an interview with Britain's ES Magazine.
"My decisions around what I do, why I do it, financially, are personal," the Bridesmaids actress told the magazine.
"And I think those questions are really for the producers — why are you paying women less? I feel like actresses often get lumped with these questions, and it's like, sure, there's disparity, but you should ask the people in power — they're the ones who have the responsibility and the power to change stuff."
Who is dating Rose Byrne?
From 2003 through 2010, Byrne was in a relationship with Australian writer, director, and actor Brendan Cowell.
Her boyfriend moved from Sydney to New York City, following her success on Damages. The relationship ended amicably in January 2010.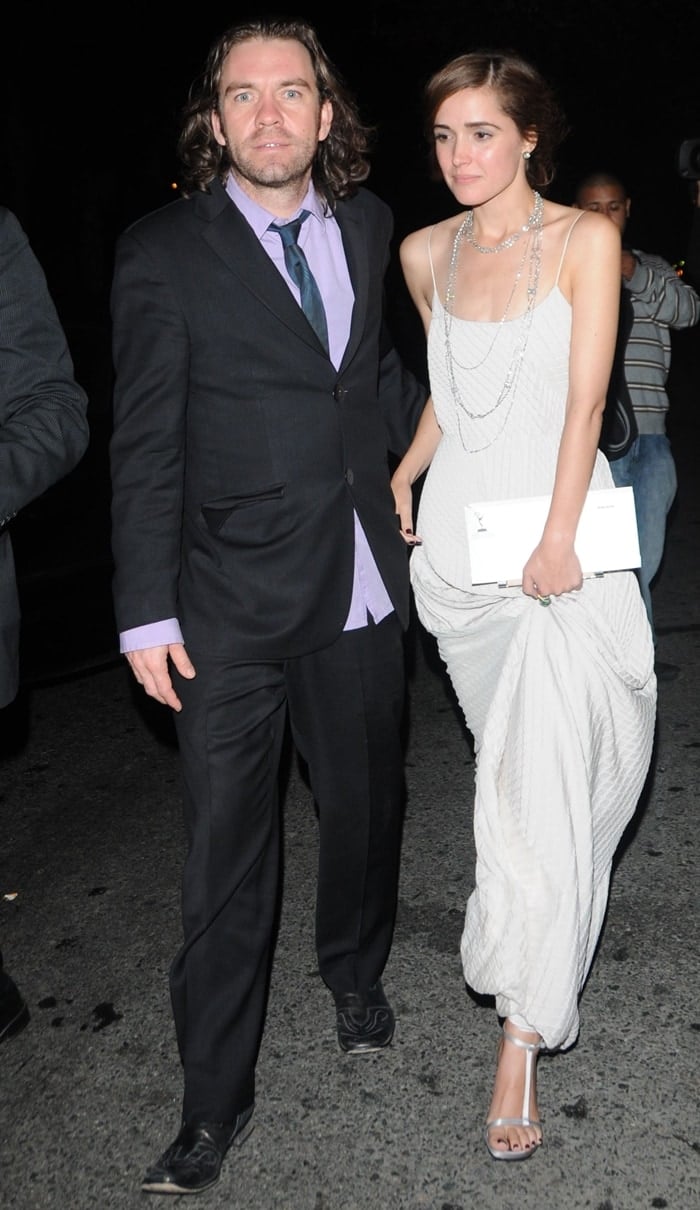 Actress Rose Byrne with her boyfriend Brendan Cowell leaving Katsuya restaurant Los Angeles, California, on September 22, 2008 (Credit: WENN)
While on the set of their film Annie in 2012, she met her current partner, Bobby Cannavale.
He is American actor known for roles in Third Watch, Boardwalk Empire, Vinyl, Will & Grace, Mr. Robot and Master of None.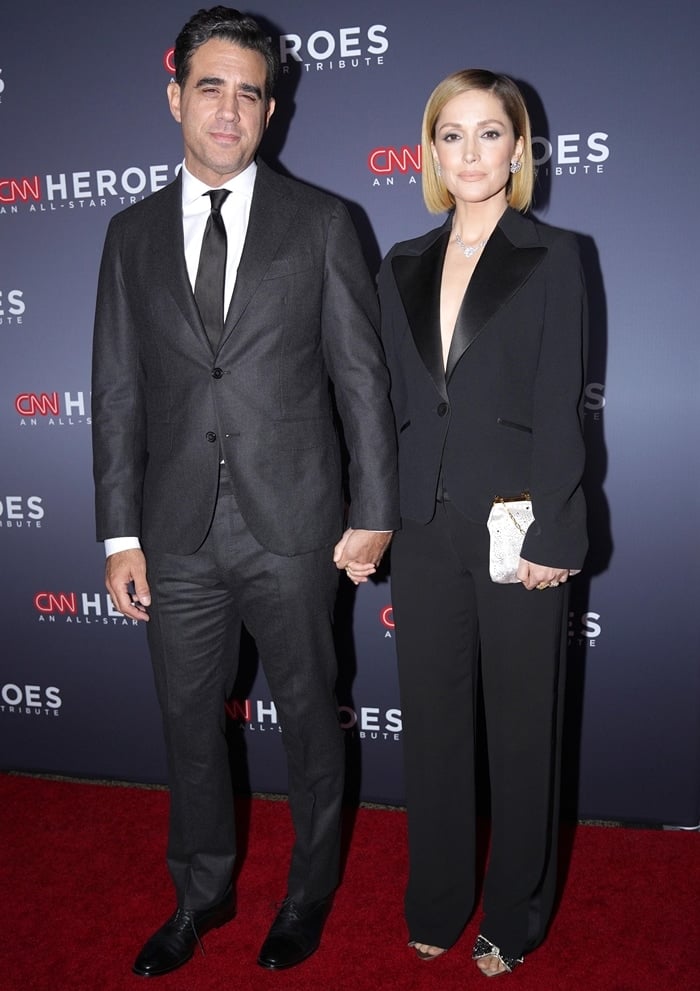 Bobby Cannavale and his girlfriend Rose Byrne attend the 13th Annual CNN Heroes Gala at American Museum of Natural History on December 8, 2019, in New York City (Credit: Instar / WENN)
While not formally married, she referred to him as her husband in a 2017 chat with ES Magazine.
"He's practically my husband, so calling him that is easier," she replied when asked about the status of their relationship.
"The formality isn't a draw for me, but we'll do it one day. Once you have children, I just think, why not? It would be great if everyone in Australia could get married though [gay marriage is still not yet recognized under Australian law]. What's the hold up? Get with the program, Australia."
They have two sons together, Rafa Cannavale (2017) and Rocco Cannavale (2016).
Rose Byrne Facts
| Net Worth: | $16 million |
| --- | --- |
| Full Name: | Mary Rose Byrne |
| Born: | July 24, 1979, in Balmain, Australia |
| Dating/Husband: | Since 2012, she has been dating Robert Michael Cannavale, an American actor known for various stage, television, and film roles. |
| Kids: | 2 sons. Rocco Robin Cannavale, born on February 1, 2016, and Rafa, born in November 2017. |
| Weight: | 113 lbs (51 kg) |
| Shoe Size: | 8 (US) / 38 (EU) |
| Height: | 5'6″ (168 cm) |
| Nationality: | Australian |
| Source of Wealth: | Film and Television |
| Ethnicity/Race: | Irish and Scottish |
Rose Byrne's Sexy Feet & Hot Legs
Set in a 1980s backdrop in sunny Southern California, Apple TV's new series Physical follows Sheila Rubin (Rose Byrne) as…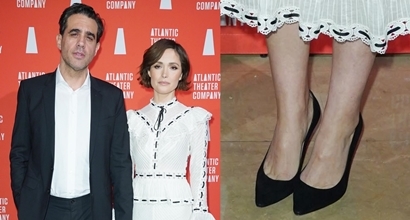 Joined by her longtime partner Bobby Cannavale, Rose Byrne arrived at the Atlantic Theater Company's Couples' Choice Gala event at…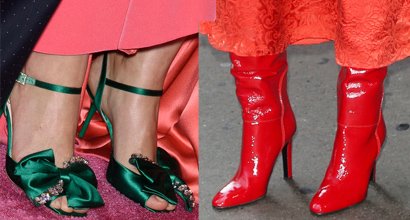 It has been a busy start to the new year for the cast of Like a Boss. Rose Byrne, Tiffany…
Rose Byrne played Briseis in the 2004 Wolfgang Petersen film Troy. A priestess who is a cousin to Hector and…
On Thursday last week, Rose Byrne showed us two amazing looks in Las Vegas. Too bad her shoe game was…
While she was performing with Leeanna Walsman (Zam Wesell) in the play La Dispute for the Sydney Theatre Company, Rose…
Have you been lusting for those sculptural lace-covered lace-up heels we spotted on Rose Byrne at the ESPY Awards, but…