Tina Fey's Face Scar, Net Worth, Sexy Feet and Hot Legs
Please subscribe to
our newsletter
to receive updates from Your Next Shoes. This post may contain affiliate links. Please see our
disclosure
for more details.
Scroll down to see designer clothing and shoes worn by Tina Fey, an American actress, comedian, writer, and producer born May 18, 1970. She wears a shoe size 7 (US).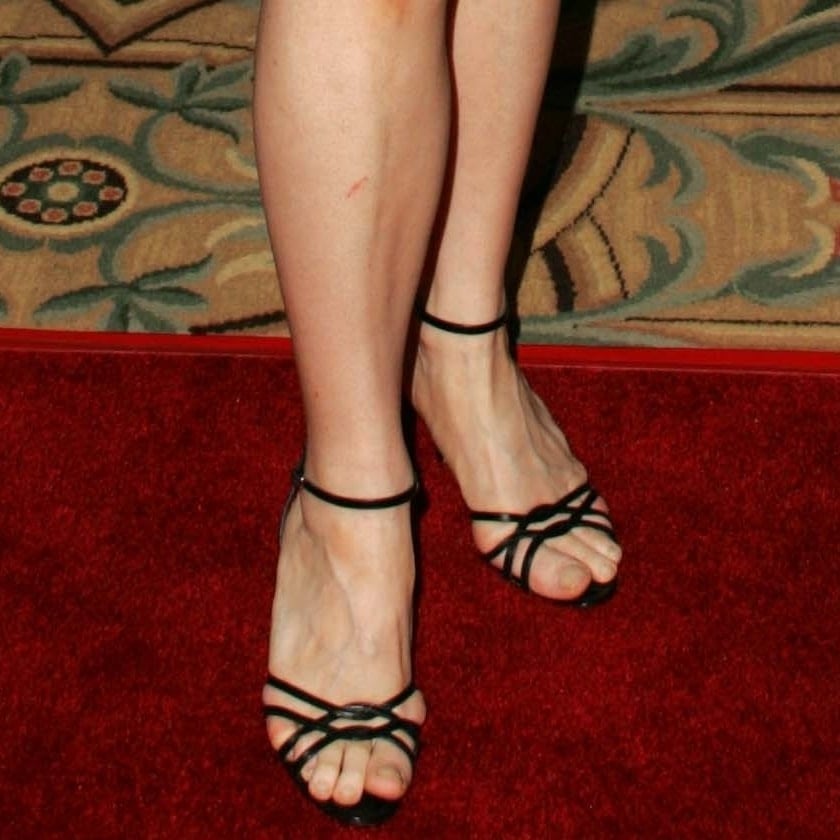 Actress Tina Fey displays her feet and legs at the NBC All-Star Event at the Ritz-Carlton Huntington Hotel on July 22, 2006, in Pasadena, California (Credit: S Bukley / Shutterstock)
The former head writer for Saturday Night Live has an estimated net worth of $75 million dollars.
She was reportedly paid $500,000 per episode for her role as Elizabeth "Liz" Lemon on 30 Rock, an American satirical sitcom television series.
Tina Fey reportedly earned a hefty $500,000 salary per episode of 30 Rock (Credit: S Bukley / Shutterstock)
She reportedly received a $5 million advance for her 2011 autobiographical comedy book Bossypants.
Who slashed Tina Fey's face?
The facial scar on the left side of her face was a mystery for years. It was finally revealed in a profile in Vanity Fair in their January 2009 issue that you can purchase on Amazon.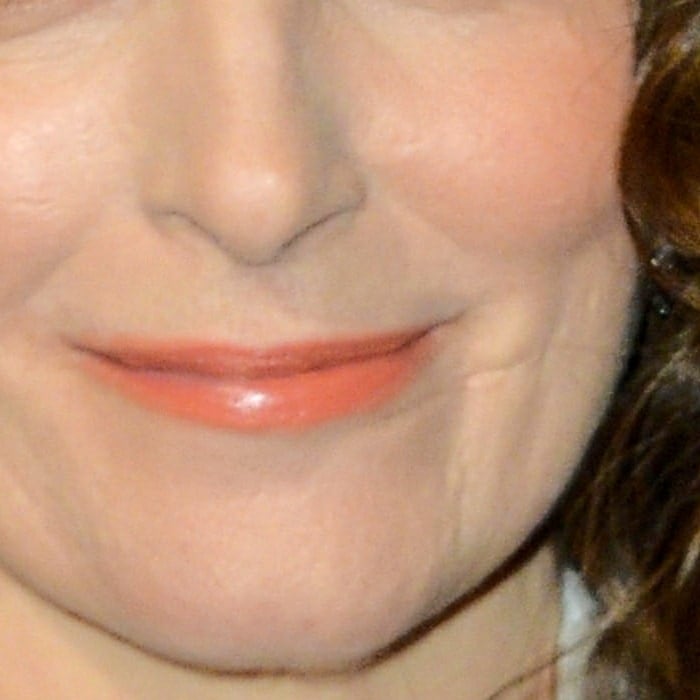 Tina Fey has a thin scar on the left side of her face (Credit: Instar / WENN)
"It's impossible to talk about it without somehow seemingly exploiting it and glorifying it," the comedian said about being slashed by a strange man when she was five years old in an alleyway behind her home in Upper Darby, Pennsylvania.
"It was in, like, the front yard of her house, and somebody who just came up, and she just thought somebody marked her with a pen," her husband Jeff Richmond added.
Tina Fey was violently slashed by a stranger when she was 5-years-old and still has a visible scar (Credit: Instar / WENN)
"I proceeded unaware of it. I was a very confident little kid. It's really almost like I'm kind of able to forget about it until I was on-camera," says Fey, who prefers showing her right side to the camera.
Tina Fey Facts
| What is Tina Fey's net worth? | She is an American actress, comedian, writer and producer with a net worth of $75 million. |
| --- | --- |
| Full Name: | Elizabeth Stamatina "Tina" Fey |
| Born: | May 18, 1970, in Upper Darby Township, a home rule township in Delaware County, Pennsylvania |
| How many husbands has Tina Fey had? | Only one. She is married to Jeffrey Wayne Richmond, an American composer, actor, director, and producer. |
| Kids: | Two daughters named Alice Zenobia Richmond and Penelope Athena Richmond. |
| Weight: | 121 lbs / 55 kg |
| Feet/Shoe Size: | 7 (US) / 37 (EU) |
| Height: | 5'4″ (164 cm) |
| Nationality: | American |
| Source of Wealth: | Actress, Comedian, Writer, Producer, and Playwright |
| Ethnicity/Race: | German, Northern Irish, English, and Greek |
Tina Fey's Sexy Feet & Hot Legs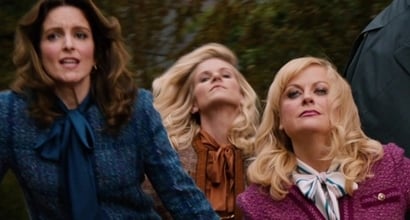 Tina Fey, who makes a cameo along with Amy Poehler as Entertainment News anchors in the film, graced the New…
Lindsay Lohan has graced the big screen many times, taking on iconic roles including Lola Johnson in A Prairie Home…
Comedy is an industry largely dominated by men. And while many of those men are genuinely hilarious, there are several…
Does Amy Poehler have too-big shoes on or is she just a victim of bad angles? The Parks and Recreation…
Tina Fey smiled to the cameras and flashed her legs outside the Ed Sullivan Theater ahead of her appearance on…
Tina Fey attended the premiere of 'This Is Where I Leave You' during the 2014 Toronto International Film Festival held…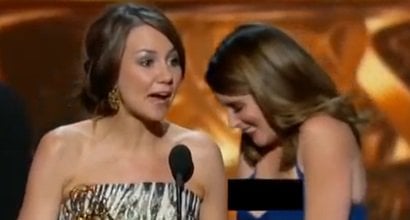 It's been two days since the Emmy Awards aired, but we (and the rest of the World Wide Web) are…
Since '30 Rock' ended, it looks like Liz Lemon has ditched the glasses, gotten a blow-out, and adopted a sexier…