We don't have the actual stats or numbers, but we get the feeling that Kristin Cavallari's shoe line with Chinese Laundry is making money.
We admit that we find the styles lacking in high drama, but the appeal of her shoes lies in the fact that they are classic and timeless — the kind you can actually wear and keep for years, essentially giving you your money's worth.
Trendy fashionistas are probably not her customers, but women who prefer timeless value-for-money pieces will buy her footwear.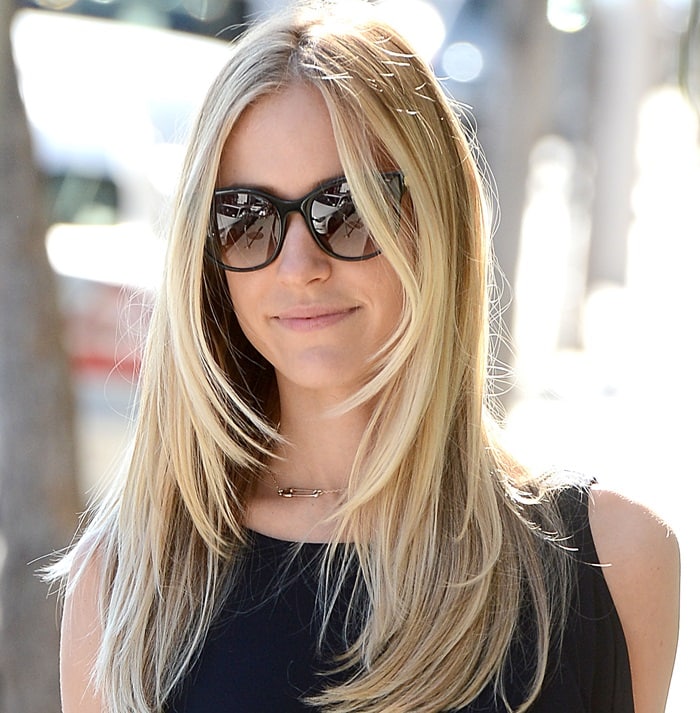 Kristin Cavallari exiting an office building in West Hollywood on August 22, 2013
Of course, we're pretty certain that wearing her own designs (which she does religiously) has helped a whole lot in marketing her line.
In fact, we spotted her "selling" another pair while out and about in West Hollywood yesterday. They were nude ankle-strap pumps, which she mixed with a simple peep-shoulder dress and a Birkin.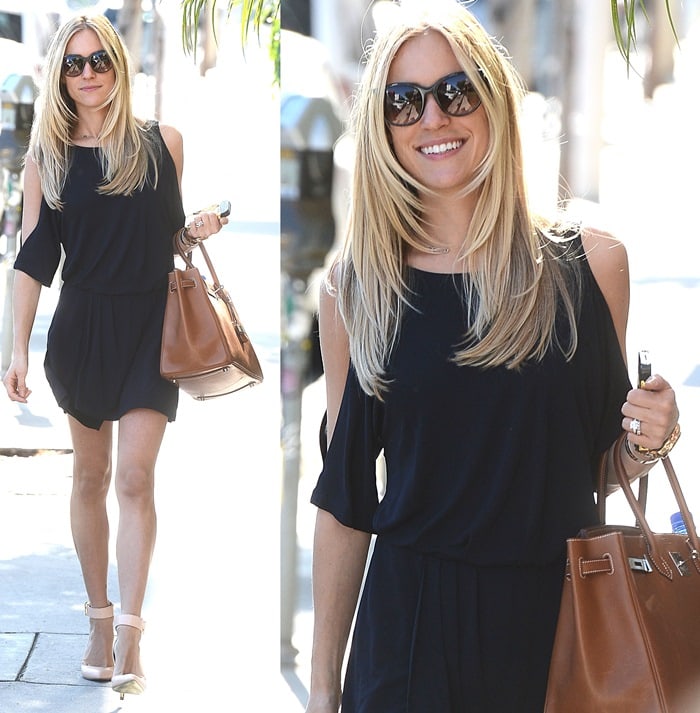 Kristin Cavallari flaunted her legs in nude ankle-strap pumps
On Kristin are the "Celestial" pumps. They feature a d'Orsay silhouette and moderately wide metal-detailed ankle straps.
They are quite simple in design but are very sexy on the feet. These shoes are crafted from genuine leather and sit on 3.75-inch-tall heels.
Celestial Pumps in Nude, $66.99 – $130.00
If you're interested, you can find the Celestial at Amazon. You can also grab them in black and in two-tone colorways, although the latter can only be purchased at Chinese Laundry's online store.
Celestial Pumps in Black, $66.99 – $130.00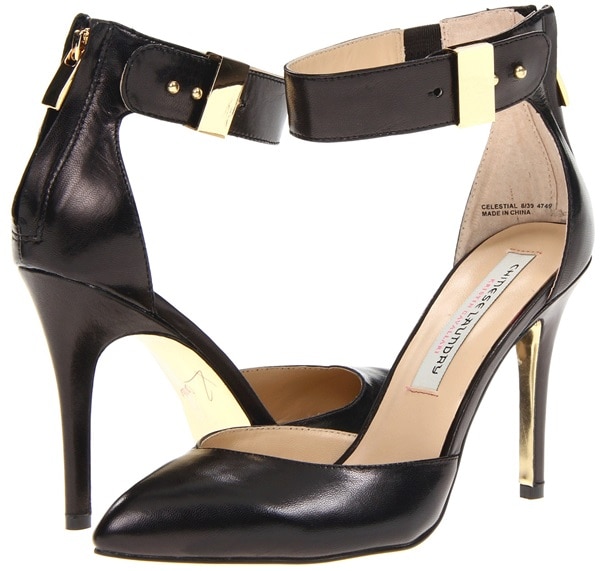 Celestial Pumps in Multi, $66.99 – $130.00
Credit: Ryan / WENN