The Chanel Spring 2013 striped platforms weren't very popular with the Your Next Shoes community when we first featured them, but they've already caught the eye of two of Hollywood's most fashion-risk-taking celebrities.
The first was Elle Fanning who got our heads turning when she wore them to the 2013 Critics' Choice Movie Awards. She wore them with a strapless floral a-line dress, also from the Chanel Spring 2013 collection. A cheeky pink eye shadow, a playful grin, and a youthful glow completed her fearless yet fun look.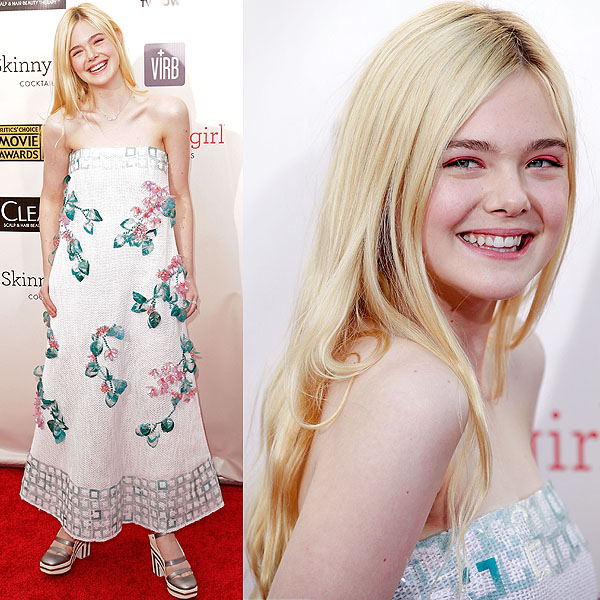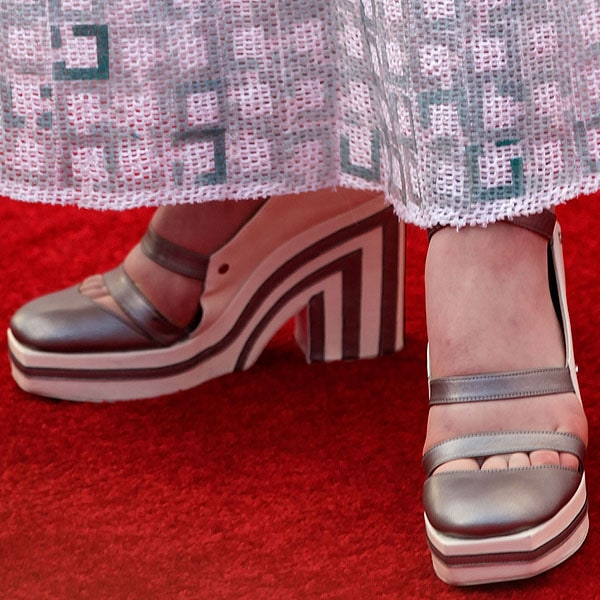 Elle Fanning at the 18th Annual Critics' Choice Movie Awards held at Barker Hangar in Santa Monica, California on January 10, 2013
Elle Fanning wore the Chanel platforms in a way that only she could pull off, but look who we spotted showing that she could also put her own spin to them: Solange Knowles.
Solange styled her pair with a full Topshop Unique collection ensemble consisting of a satin-lapeled blazer, a checkered print shirt, and almost matching shorts. The whole look is chic enough, but Solange had to put her own style stamp on it by unexpectedly adding those Chanel platforms.
Solange Knowles at the Topshop and Topman LA Opening Party held at Cecconi's in West Hollywood, California on February 13, 2013
Elle Fanning and Solange Knowles both got attracted to the closed-toe version of these Chanel Spring 2013 striped platforms:
Chanel Spring 2013 Striped Platform Sandals
Now, who do you think wore her Chanel Spring 2013 striped platforms better, Elle Fanning or Solange Knowles? Do you like the style of these platforms at all?
Credit: Brian To/WENN/Style