Up next in the lengthening line of beautiful faces with huge hearts is Chanel Iman, who has apparently been working with Fresh Air Fund for a while now. The organization aims to give children unforgettable summer experiences by connecting them to the outdoors through family hosting or camping activities.
Chanel was given an award of appreciation at Fresh Air Fund's recent spring benefit in New York.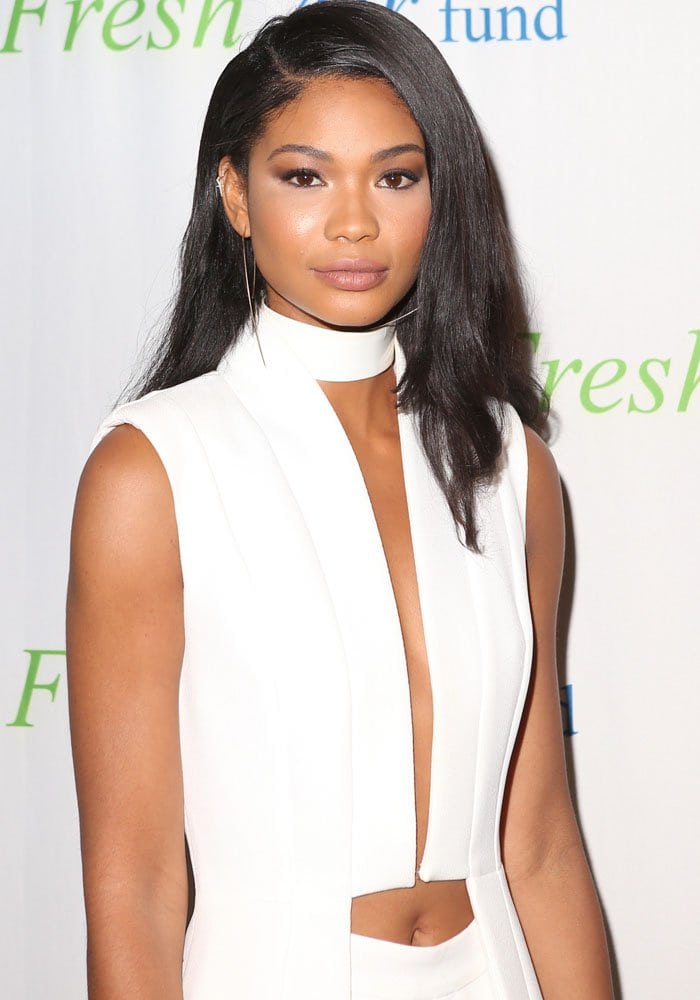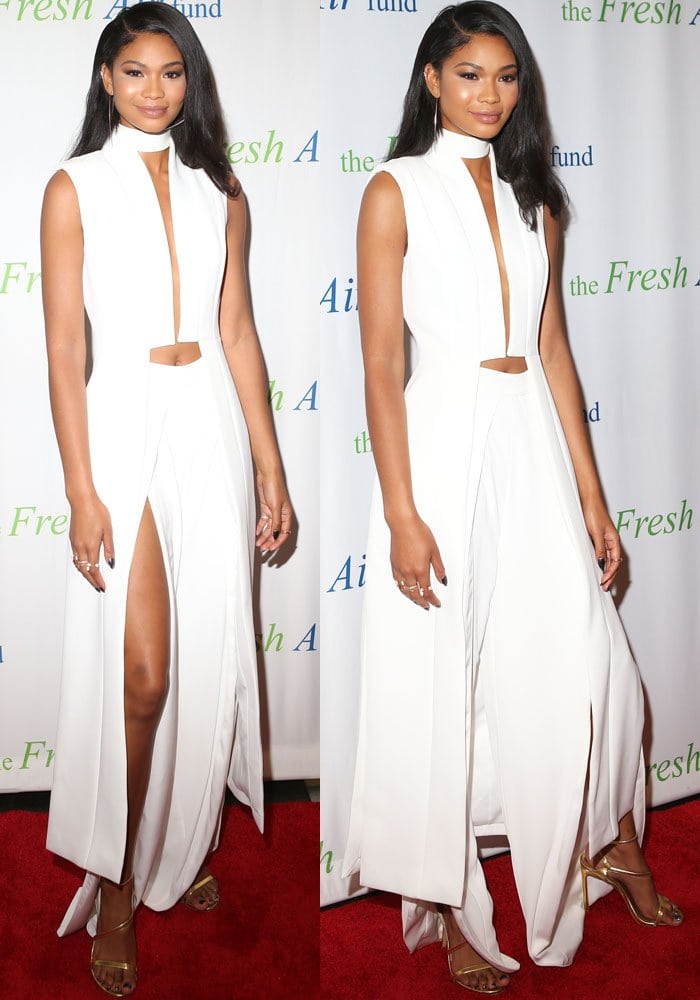 Chanel Iman turns heads in a white cutout dress with double thigh high slits
Chanel wore a gorgeous white dress, which showed off a little bit of cleavage before it tapered out to a rectangular cutout at the navel. The dress also boasted two thigh-high slits that showed off the model's perfect legs. Chanel finished her look by donning several rings, dropdown earrings and the Stuart Weitzman "Sultry" sandals in gold.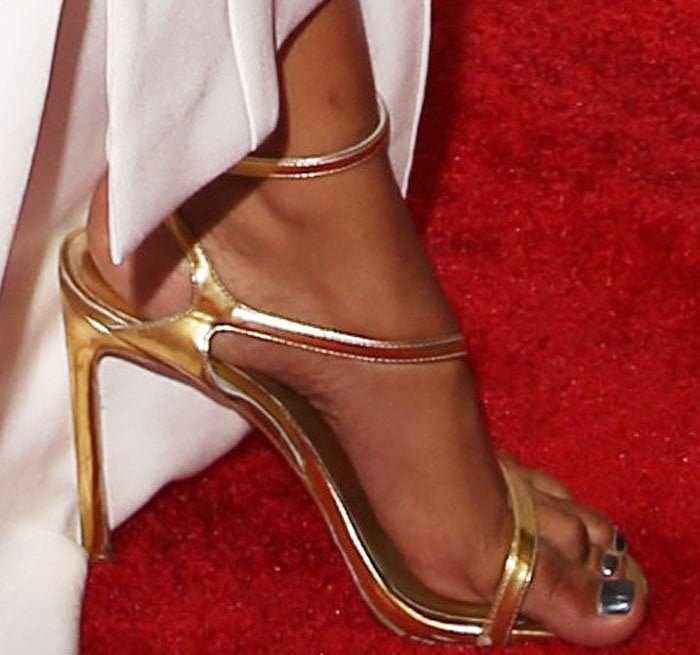 Chanel pairs the Stuart Weitzman "Sultry" sandals with her equally sultry dress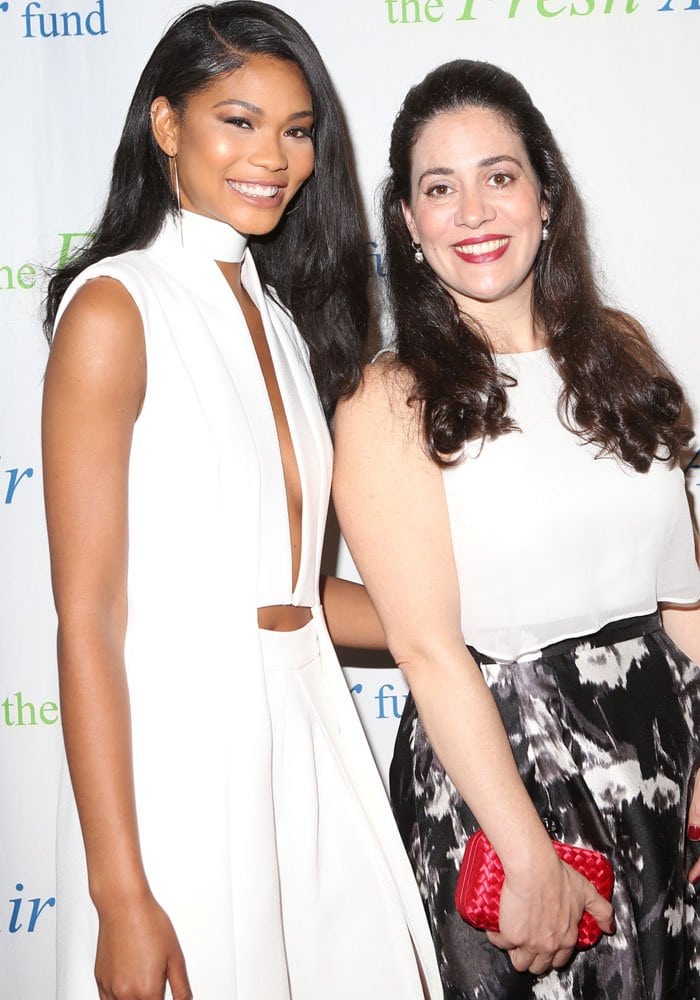 Chanel Iman poses with Executive Director Fatima Shama at the Fresh Air Fund's 140th Birthday Celebration annual spring benefit held at Pier Sixty in New York on June 2, 2016
We're not quite sure exactly how the 25-year-old American model is involved in the organization (maybe she hosts kids?), but if she got an award, we'll trust that she's doing a great thing for the children.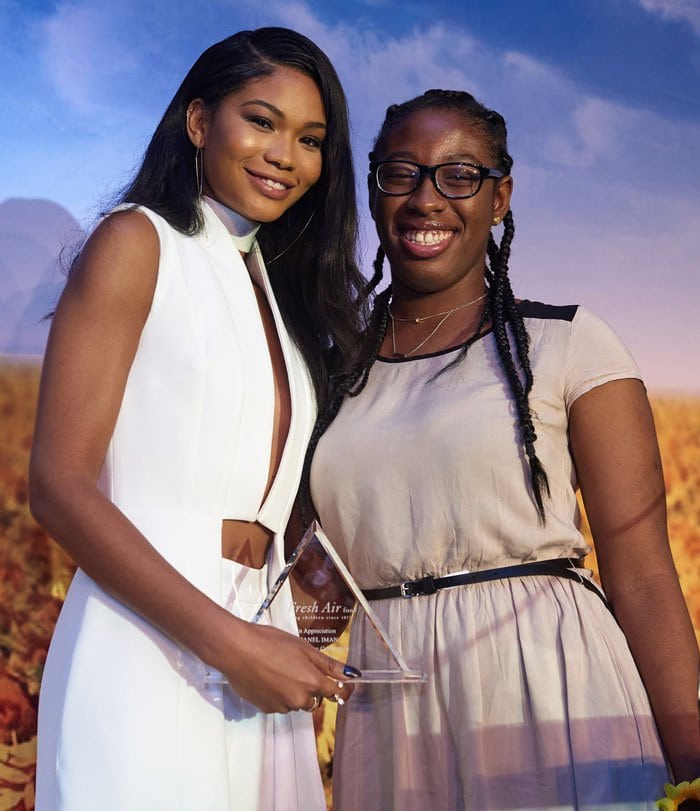 Chanel Iman poses with her award of appreciation at Fresh Air Fund's 2016 spring benefit
Grab Chanel's "Sultry" sandals by Stuart Weitzman at Farfetch, Saks Fifth Avenue, Bergdorf Goodman, Zappos and 6PM.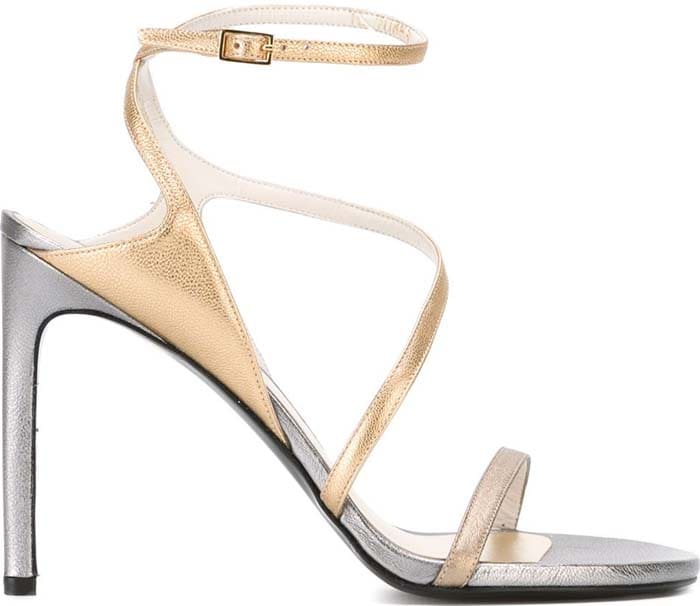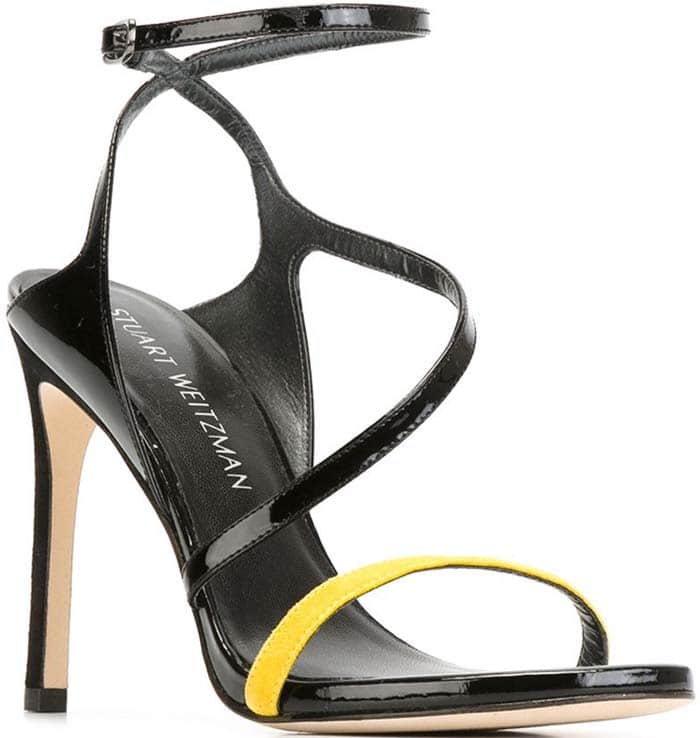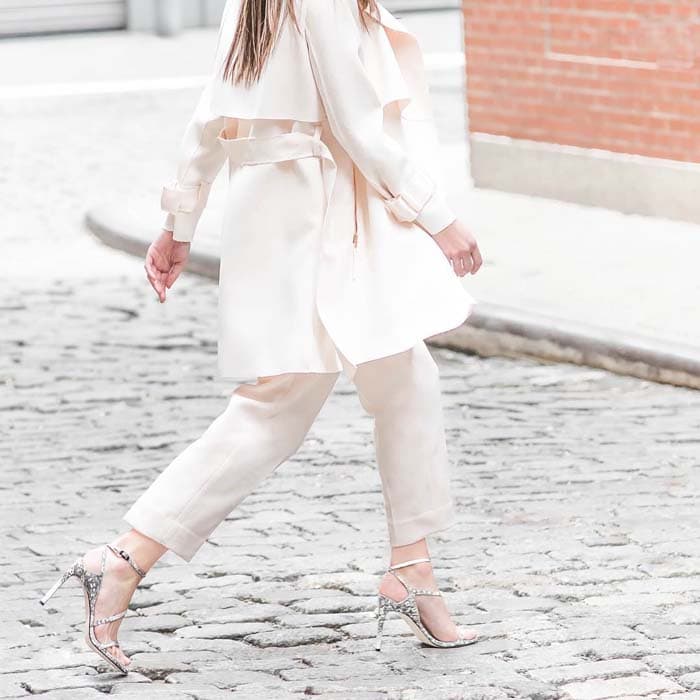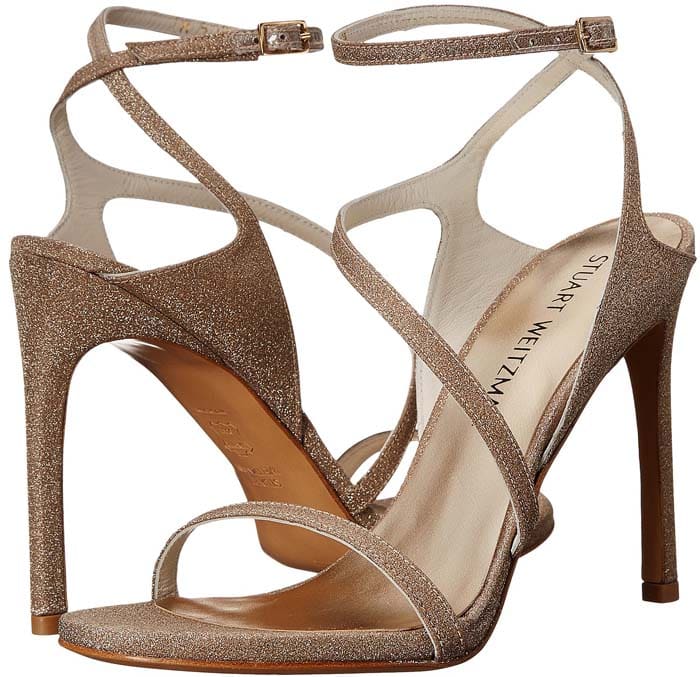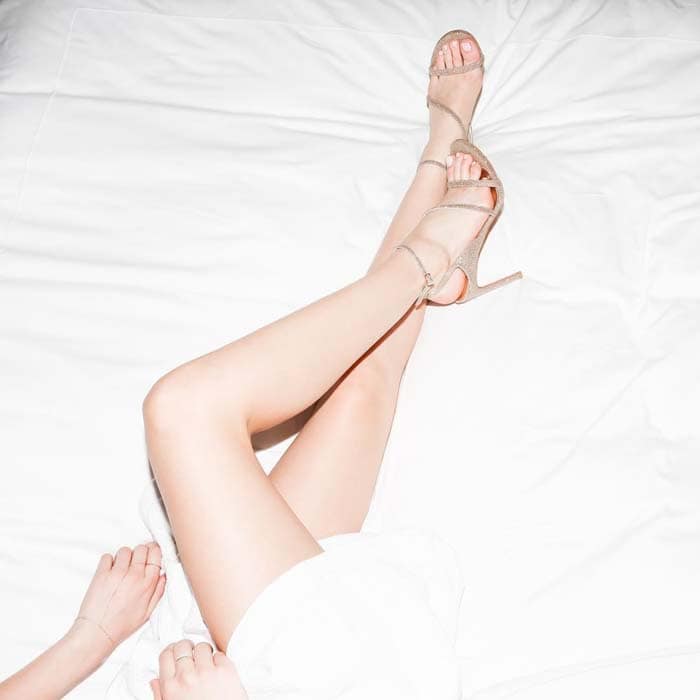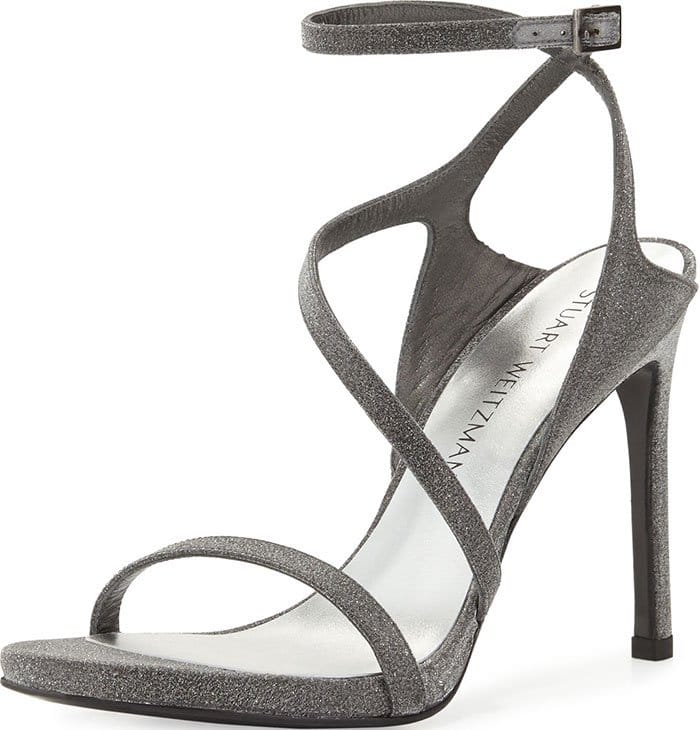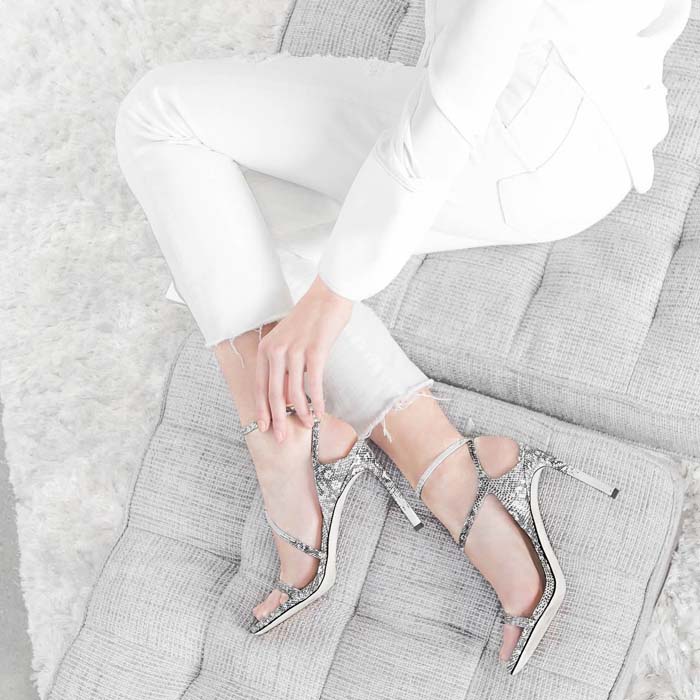 Stuart Weitzman "Sultry" Sandals, $254.99 – $437.66 at Farfetch, Saks Fifth Avenue, Bergdorf Goodman, Zappos and 6PM
Credit: Fresh Air Fund's Twitter / Derrick Salters / WENN