We've been seeing the Kardashian sisters share shoes, and it looks like most of them borrow from Kim Kardashian. Splurging on the same pair when you can just borrow from siblings is, of course, a waste of money.
Just the other day, Khloe Kardashian was seen sporting the same black-and-white checkered heeled booties that Kim wore to the Late Show with David Letterman in January.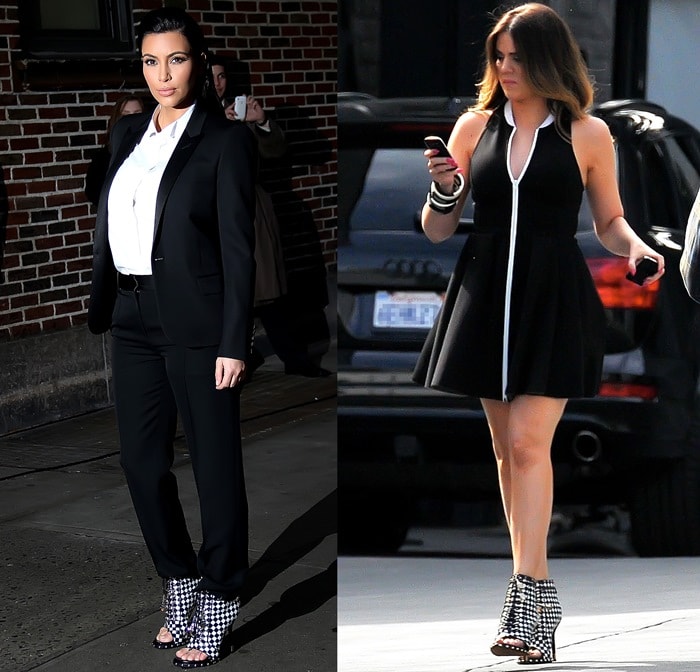 Khloe Kardashian was spotted wearing the same black and white checkered high-heeled booties during a photo shoot on Wednesday (March 6, 2013) that older sister Kim wore to an appearance on 'The Late Show with David Letterman' in January
Khloe was in a black-and-white dress that looked cute and sexy. I think the check-embossed booties and her dress complemented each other, don't you agree?
A few months later, Iggy Azalea sported the same sandals to make an appearance on the David Letterman show. In other words, she wore the exact same booties as Kim Kardashian to the exact same show!
Iggy Azalea outside the Ed Sullivan Theater for Late Show with David Letterman in New York City on November 26, 2013
Who do you think wore these checkered heeled booties better? Do they look better with a suit or with a dress?
The check-embossed calfskin open toe lace-up ankle boots from Givenchy feature toe rings, studded platforms, covered gold-tone back zips, and leather laces with stylized silver and gold-tone pyramid stud aglets.
Givenchy Check-Embossed Lace-Up Ankle Boots, $1,950 at Saks Fifth Avenue and Nordstrom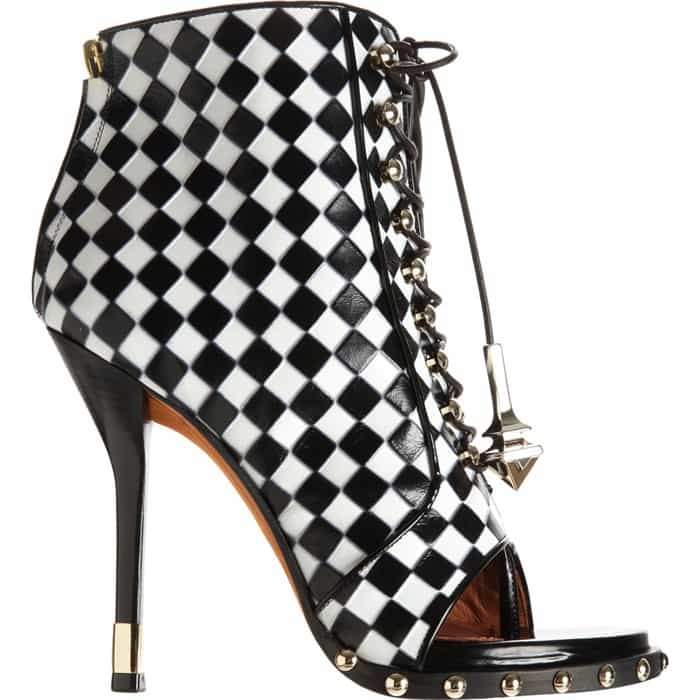 We also love these red check ankle boots. Do you prefer them to the more expensive pair from Givenchy?
Red Jade Checkered Lace-Up Ankle Boots, $56 at Simmi Shoes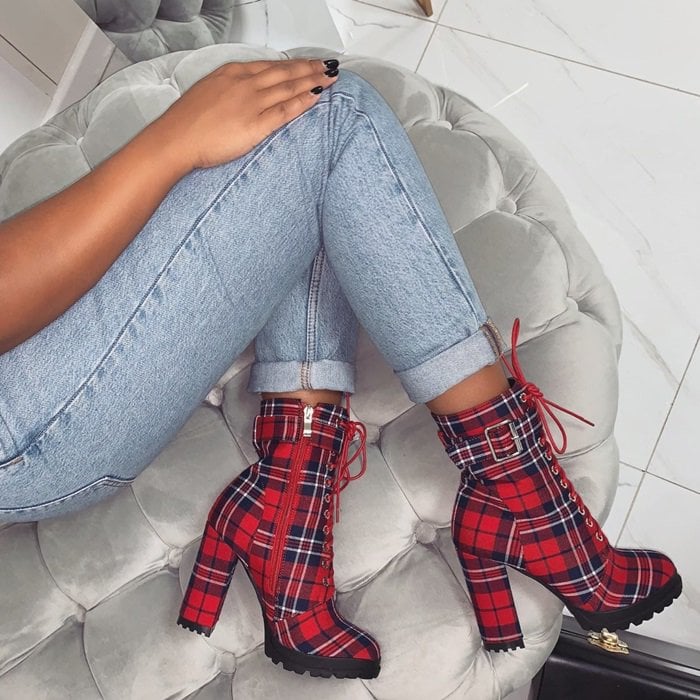 Credit: WENN / HRC