Guess who was spotted sporting black and white from head to toe while heading to the 'Late Show with David Letterman'?
Yep, Kim Kardashian. America's highest paid reality TV star kept it classic and conservative in a boy-meets-girl pantsuit and finished her look with an interesting pair of checkered heels (also in achromatic B&W) while arriving at the Ed Sullivan Theatre earlier today.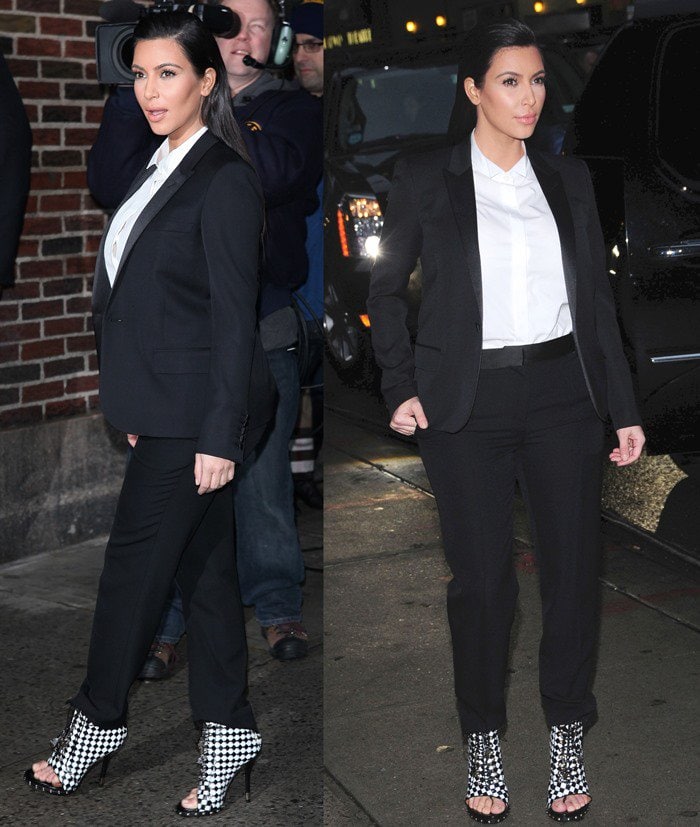 Kim Kardashian arriving at the Ed Sullivan Theatre for her appearance on The Late Show with David Letterman, January 16, 2013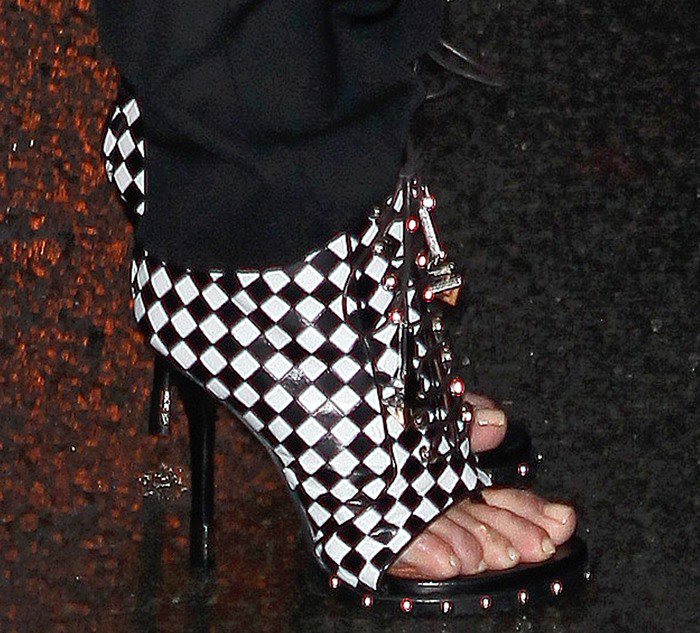 A closer look at Kim's shoes
Loving Kim's look or not? Does she look hot per usual, or totally not?
There's none of the va-va-voom bombshell style she often pulls, and definitely none of the curve-hugging frocks either. Is this the kind of Kim you'd like to see more of? And what about the shoes — what are your thoughts on those checkered black-and-white bootie sandals? Can you appreciate?
Kim's new heels are reportedly from Givenchy's Spring 2013 pre-collection. No other details on where you can find the shoes yet, but if you're interested, simply visit the nearest Givenchy store in your city and check if they already have them.
For the ladies who simply want the look minus the designer price tag, try grabbing the Bebe 'Lexington' booties at Heels instead.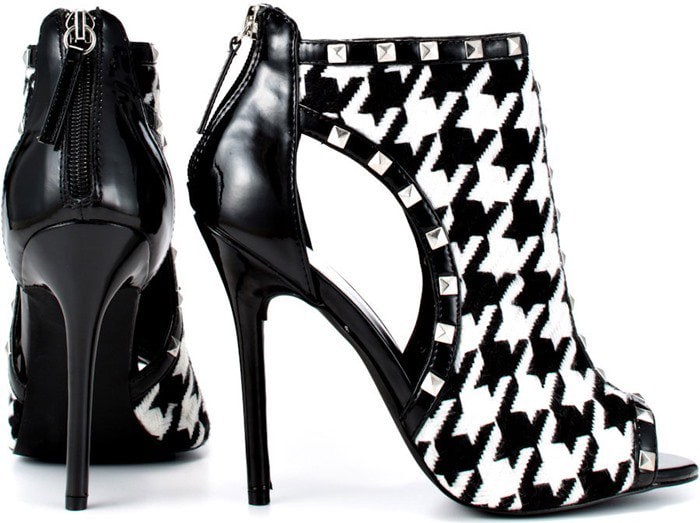 Bebe 'Lexington Booties' in Houndstooth, $145 at Heels
Here's a video from Kim's appearance on the show:
Credit: HRC/PNP/ WENN