Reese Witherspoon recently had the chance to reunite with her Wild colleagues, co-star Laura Dern and author Cheryl Strayed, in Portland.
Actress and entrepreneur Reese Witherspoon arrives at Los Angeles International Airport on August 26, 2015
The actress was able to make it out of the city undetected but wasn't so lucky on her way back.
Reese decided to play the "phone game" with the paparazzi. She was spotted chatting on her phone while making her way through the airport before she climbed into her waiting car.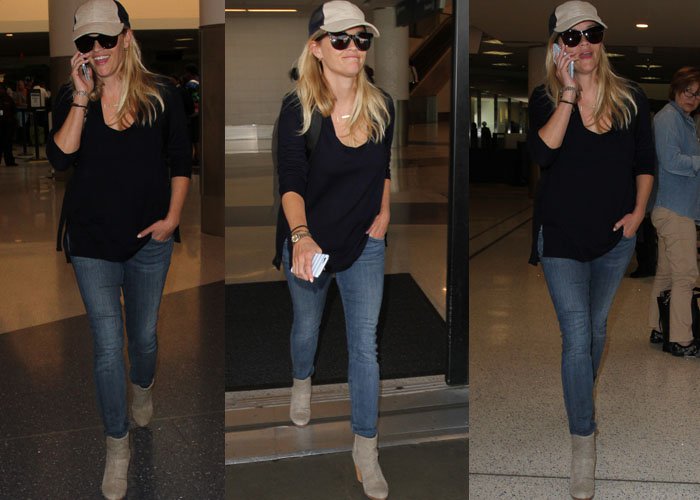 Reese Witherspoon chats on her phone and smiles at waiting paparazzi as she strolls through LAX
Despite her eagerness to avoid the paparazzi, Reese was still courteous enough to flash a few smiles and exchange some hellos.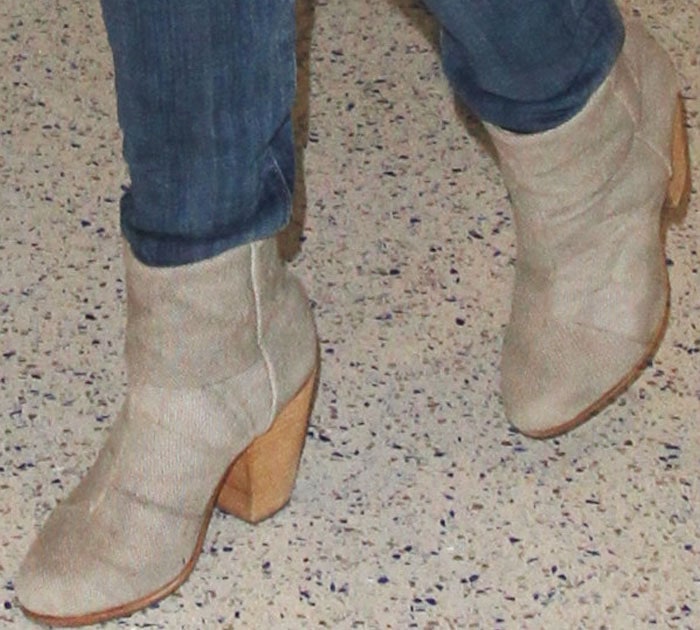 Reese Witherspoon keeps her airport look casual in a pair of Rag & Bone booties
For her airport stroll, Reese wore a nondescript outfit comprised of a black top and jeans from L'Agence.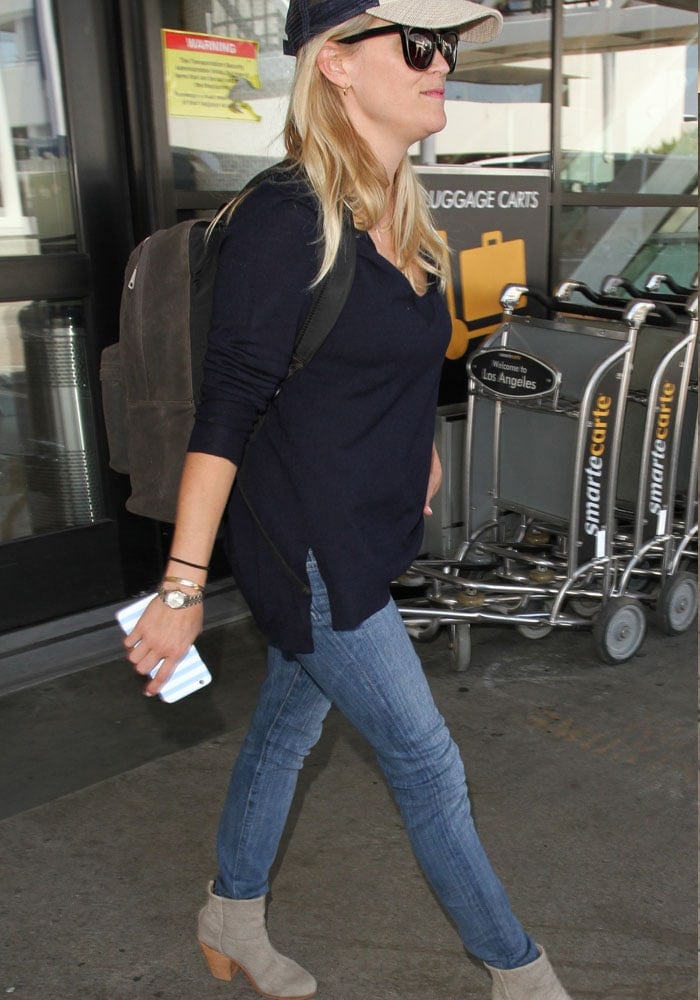 Reese Witherspoon grasps her cellphone as she exits the airport
She accessorized with a bracelet from Tiffany & Co., a necklace from Jennifer Meyer, a Rolex watch, a pair of large black sunglasses and the classic "Newbury" boots from Rag & Bone.
Is Wild by Cheryl Strayed a true story?
Yes, it is. The 2014 American biographical adventure drama film "Wild" is based on Cheryl Strayed's 2012 memoir Wild: From Lost to Found on the Pacific Crest Trail (available at Amazon).
Wild author Cheryl Strayed with her husband Brian Lindstrom and their two sons at the Premiere of Fox Searchlight's 'Wild' at the AMPAS Samuel Goldwyn Theater on November 19, 2014, in Beverly Hills, California
Despite a lack of hiking experience, recent divorcée Cheryl Strayed hiked 1,100 miles of the 2,663 mile-long Pacific Crest Trail. She started the trip in June 1995 and faced down rattlesnakes and black bears.
Nine days after finishing her hike, Cheryl met her current husband, documentary-maker Brian Lindstrom.
To grab Reese's airport fashion boots, head on over to Nordstrom or Shopbop.
Reese Witherspoon poses with Wild co-star Laura Dern and author Cheryl Strayed
Rag & Bone Classic "Newbury" Booties in Stone, $525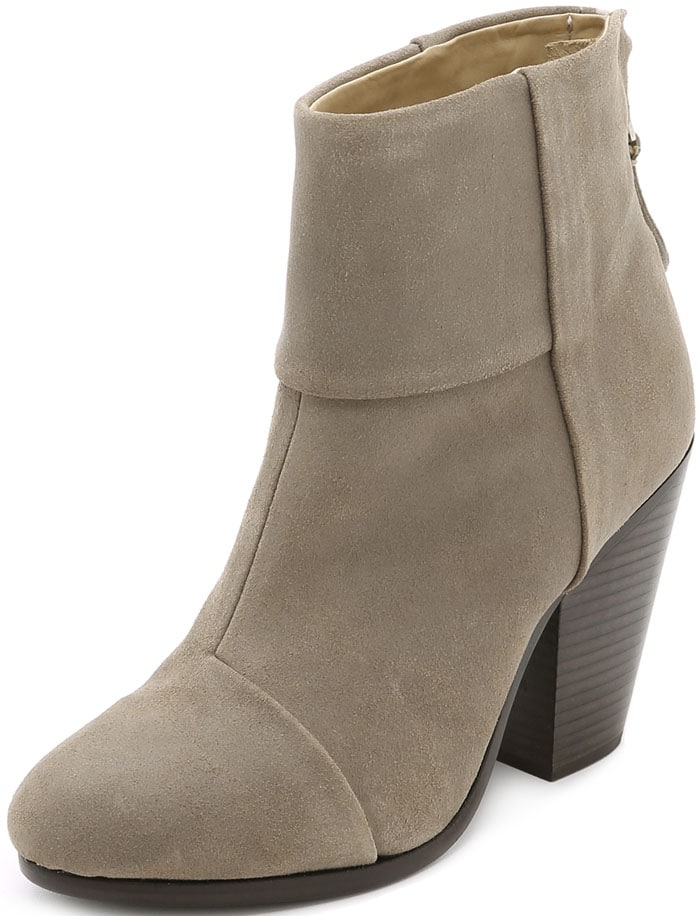 Credit: Reese Witherspoon's Instagram / WENN / FayesVision