Rag & Bone is an American fashion brand influencing streetwear trends for over two decades. This contemporary brand is one you'll see everywhere, from your Instagram feed to celebrity paparazzi pictures.
Lady Gaga, Jennifer Garner, Reese Witherspoon, Jennifer Lawrence, Hilary Duff, Lucy Hale, Emma Roberts, and Taylor Swift are just some of the celebrities who count Rag & Bone among their go-to brands. The fashion label is famous for its iconic denim jeans that are comfortable enough to travel in while looking effortlessly chic.
We're deep diving into the world of Rag & Bone, exploring whether it's a luxury brand and if the quality is worth the price tag.
Katharine McPhee, Blake Lively, Katie Holmes, Carrie Underwood, Victoria Justice, and Zoe Saldana wearing boots and jeans by Rag & Bone (Credit: Susan Waters / Humberto Carreno / Freddie Baez / BLACK / Norman Scott / startraksphoto)
What is Rag & Bone?
Rag & Bone is a New York-based fashion brand founded in 2002 by Marcus Wainwright and Nathan Bogle.
The British designer began the brand in America, focusing on ready-to-wear before expanding to accessories, footwear, and fragrance. Rag & Bone is now sold in over 700 stores worldwide, alongside its retail stores.
Marcus Wainwright co-founded Rag & Bone with former British model Nathan Bogle in the early 2000s (Credit: Sara Jaye Weiss / StartraksPhoto)
The brand is famous for popularizing the minimalistic streetwear fashion aesthetic. Its denim jeans remain the brand's synonymous product, alongside its boots.
Rag & Bone brings British tailoring to American streetwear, designing each piece to feel as though it is tailored to the individual.
Its modern sportswear maintains a classic look that is designed to transition from one season to the next with classic construction and high-quality fabric that creates a luxury feel at a more attainable price point.
Rag & Bone is an American brand with British tailoring influence
Kate Moss was the face of Rag & Bone's first advertising campaign in 2012, with Lea Seydoux, Winona Ryder, and Michael Pitt following in her footsteps. The brand broke into the mainstream after being regularly photographed as the go-to denim brand for A-list celebrities and reality TV show stars.
In 2016, Rag & Bone expanded to fragrance with a range of eight unisex perfumes. It also signed a license agreement with Safilo Group for eyewear, with the first styles launching in 2018.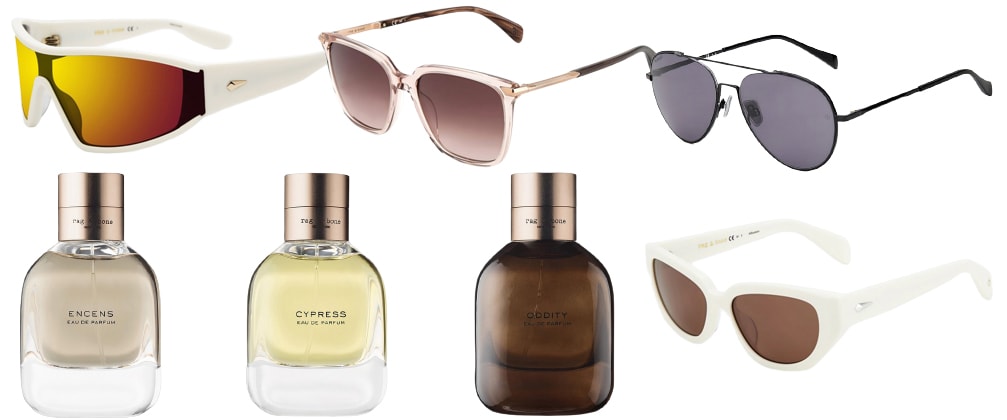 Rag & Bone has expanded its line and started to offer sunglasses and fragrances in 2016
What is Rag & Bone Famous for?
Rag & Bone is famous for its jeans that took Wainwright over 18 months to perfect in Kentucky.
This experience formed the brand's philosophy, with Wainwright having a hands-on approach to the label. Rag & Bone is famous for its downtown-inspired American sportswear.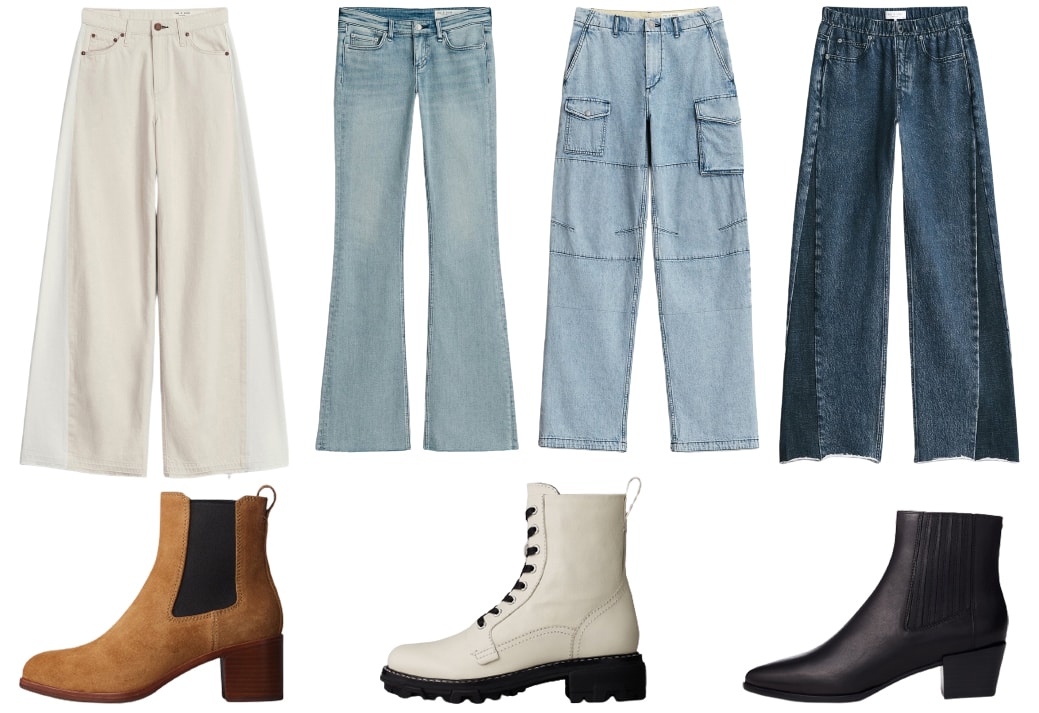 Rag & Bone is famous for its classic yet contemporary denim jeans and boots
As the brand has expanded, its classic yet contemporary American streetwear aesthetic has come to define its image. Its footwear, including its boots, has become another best-selling product for the brand.
Who Owns Rag & Bone?
David Neville left the company in 2016, with co-founder Marcus Wainwright continuing at the brand. He's now the company's sole chief executive. Rag & Bone is a privately owned company funded by private equity. It is not owned by a conglomerate.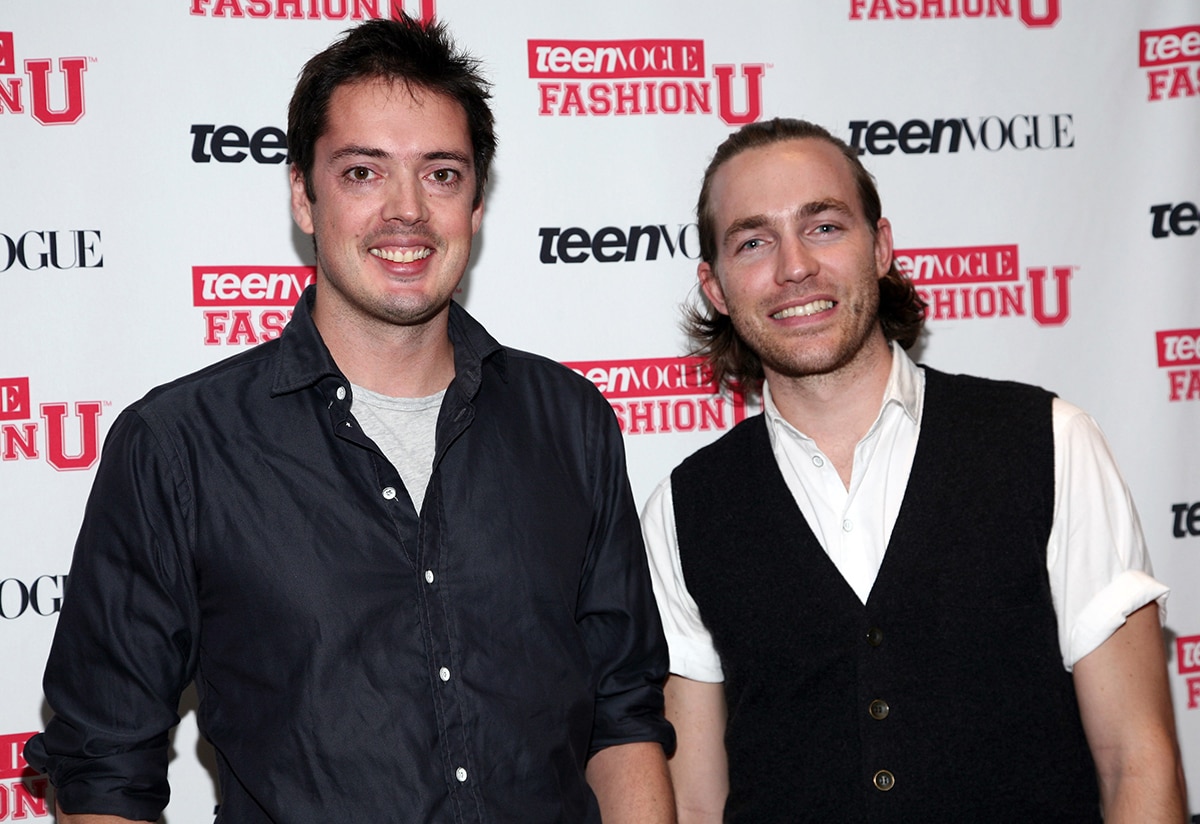 Marcus Wainwright, pictured with former co-Chief Executive Officer David Neville, remains Rag & Bone's sole chief executive (Credit: Sara Jaye Weiss / StartraksPhoto)
Is Rag & Bone a Luxury Brand?
Rag & Bone is a mid-tier contemporary designer brand with most products retailing for an average of $500. It sits at a similar price point to American brands like Kate Spade and Tory Burch.
We consider Rag & Bone to sit at an "attainable luxury" price point compared to legacy fashion houses like Louis Vuitton, Chanel, and Gucci.
Rag & Bone is a mid-tier contemporary label with most products retailing for an average of $500
The brand describes its aesthetic as "the easy elegance of classic British tailoring, the authenticity of American workwear, and the originality of our home city, New York."
Neville and Wainwright have been nominated for the CFDA Menswear Designer of the Year award for their work at Rag & Bone three times consecutively.
Where to Buy Rag & Bone Products
You can purchase Rag & Bone products through the brand's official website and stand-alone stores. It is stocked by most department stores and luxury retailers. You can find the brand online at Nordstrom, Amazon, Matches Fashion, and SSENSE.
You can also find previous collections available at a discount from Nordstrom Rack. Rag & Bone's seasonal sales are also available through the brand's official website.
How Expensive is Rag & Bone?
Rag & Bone sits at a mid-tier price point as a contemporary designer fashion brand. You'll pay around $255 for Rag & Bone jeans at full price, while the brand's footwear ranges from $395 to $695 for boots.
You can pick up Rag & Bone pieces at a lower price tag during the brand's seasonal sales.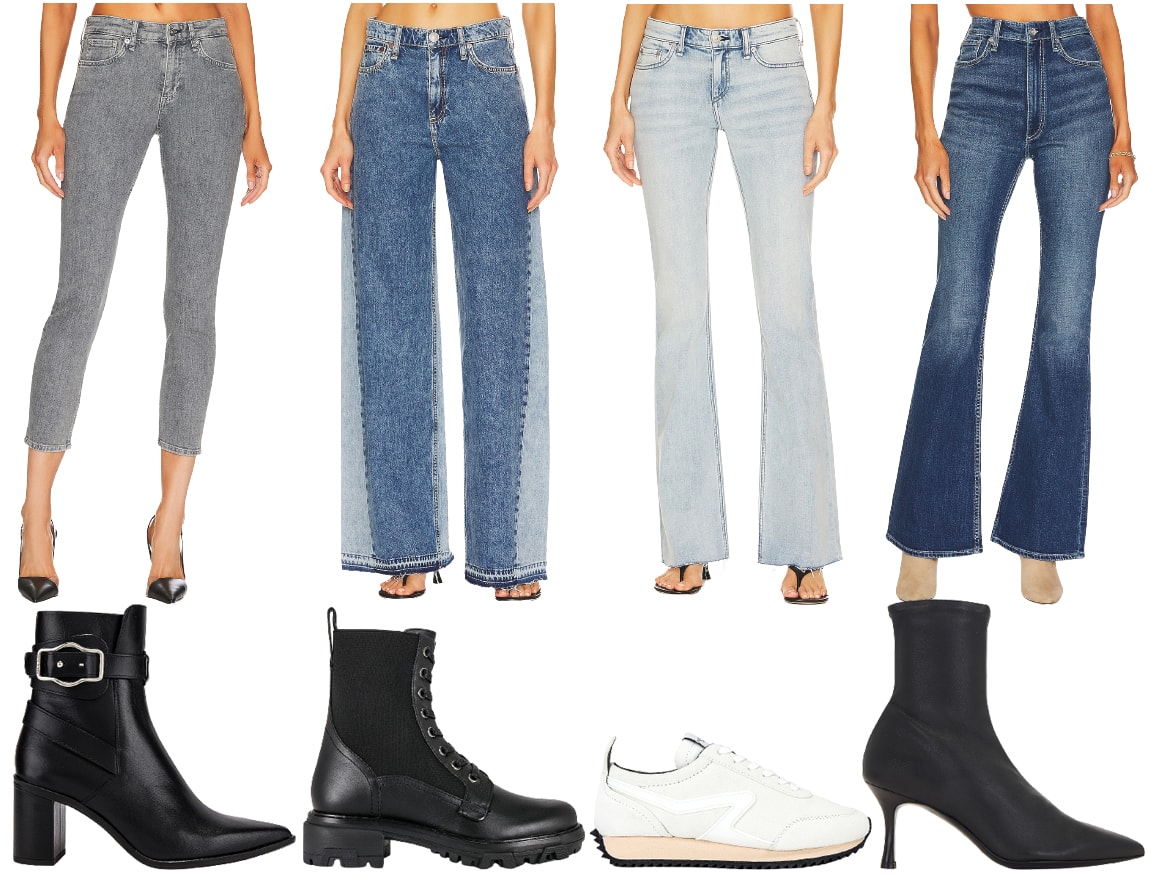 Rag & Bone jeans are usually priced between $300 and $200, while its footwear ranges from $395 to $695
FAQ about Rag & Bone
We're answering some of your most frequently asked questions about Rag & Bone to help you decide whether the brand is worth investing in.
1. Where is Rag & Bone Made?
Rag & Bone is unique as one of the few American fashion brands that continue to design and manufacture their collections in the United States.
While most brands are exporting their manufacturing to Asia to reduce costs, Rag & Bone continues to use American manufacturers with their garments milled and woven in Louisiana. Rag & Bone's denim is 100% made in the USA.
2. Is Rag & Bone Worth It?
You can expect to pay around $250 for a pair of Rag & Bone jeans, putting the brand at a mid-tier price point. It's more accessible than luxury brands like Gucci but at a higher price tag than Zara.
We think that Rag & Bone is worth it because of its 'quality guaranteed' policy.
3. Is Rag & Bone Good Quality?
Rag & Bone sticks by a 'Quality Guaranteed' policy. It acknowledges that while they strive for the highest quality possible, 'every product has a natural lifetime.' The brand will fix or replace a garment that doesn't hold up, except for laundry accidents. Rag & Bone has set guidelines for how long their clothes can be expected to hold up.
Some products, particularly jeans, are designed to change appearance with normal wear and tear. Don't miss the brand's (hilarious) return and quality guarantee policy!
Marcus Wainwright, the brand's CEO, told Harper's Bazaar that he views investing in good-quality clothing as his version of sustainability.
4. What is the Rag & Bone symbol?
Rag & Bone's logo is a typewriter-style font that reflects the brand's vintage aesthetic and minimalistic feel with its understated design.
Are you looking to elevate your streetwear closet? Follow in the footsteps of style muses like Blake Lively, Ashley Benson, Julianne Hough, and Rihanna. Shop Rag & Bone through the brand's official website and luxury e-commerce stores, including Farfetch and Zappos.
5. Who is Rag'n'Bone Man?
Rag'n'Bone Man, whose real name is Rory Charles Graham, is a British singer-songwriter known for his distinctive baritone voice and soulful style of music. He was born on January 29, 1985, in Uckfield, East Sussex, England.
Rag'n'Bone Man rose to prominence with his breakthrough hit single "Human" in 2016, which topped charts in several countries and earned him international acclaim. His debut album of the same name, "Human," was released later that year and further established him as a major talent.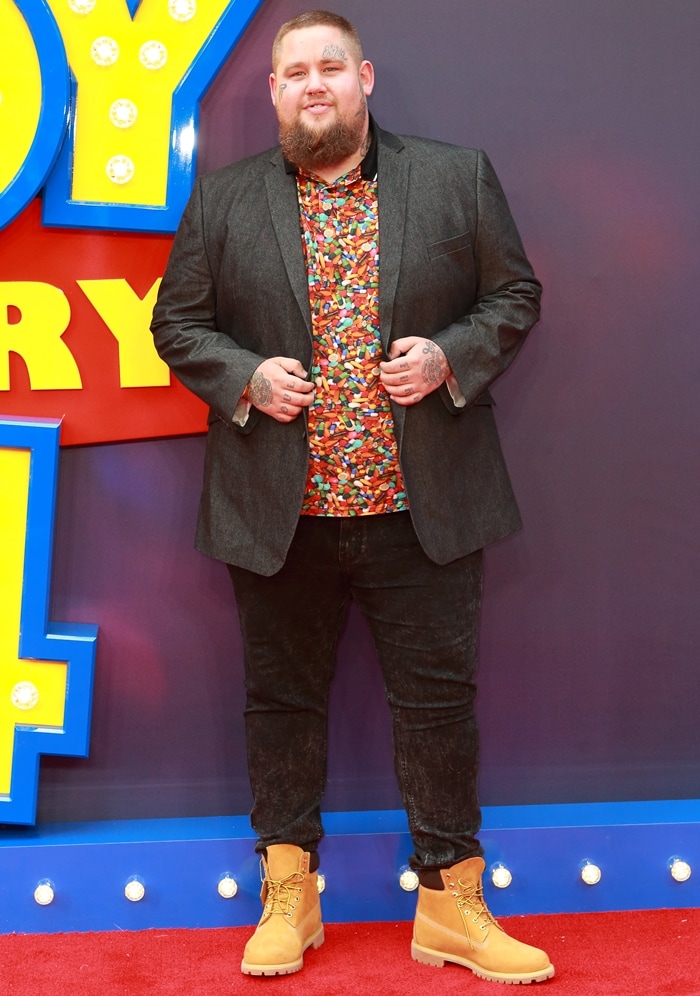 Rory Graham, who is also known by his stage name Rag'n'Bone Man, attends the "Toy Story 4" European Premiere at Odeon Luxe Leicester Square on June 16, 2019, in London, England (Credit: WENN)
His music is a blend of soul, blues, and hip-hop genres, and he is known for his emotionally powerful lyrics and passionate performances.
In addition to his successful solo career, Rag'n'Bone Man has collaborated with other artists and bands, including Calvin Harris and Pink.