It's not that hard for any video of Jennifer Lawrence being her goofy self to go viral, and this time, her mischievous side got her the video views as well – the actress decided to prank the two hosts from "Smosh" during an interview for "Mockingjay".
The prank took place days before the actress was spotted in Manhattan with her now-infamous dog, Pippa.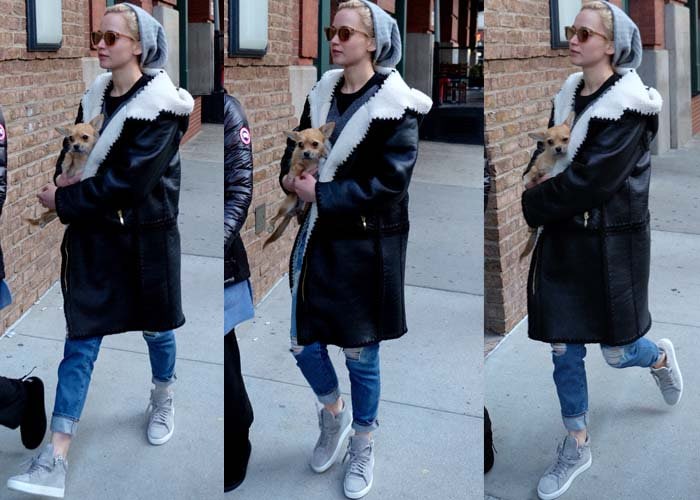 Jennifer wore an outfit that was almost identical to the one she wore a day before. The actress stepped out in ripped jeans, an oversized coat, sunglasses, a bonnet, and the Rag & Bone "Kent" high top sneakers.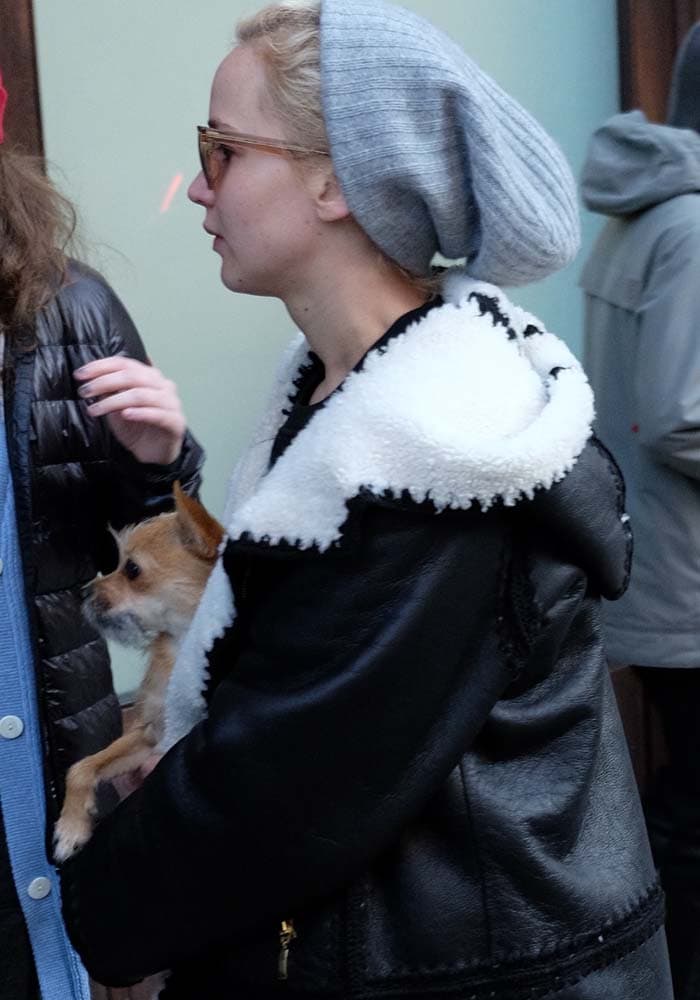 Jennifer Lawrence spotted out in Manhattan with her dog on November 25, 2015
The prank starts out with the one of the hosts in the interview room with Jennifer, while the other is feeding him with what to say from behind the scenes. Little did they know that Jennifer was doing the same, getting her own instructions from a Smosh fan and her Mockingjay co-stars.
Let's just say the hosts thought they blew up this one.
Jennifer Lawrence pranks the hosts of Smosh with the help of Liam Hemsworth and Josh Hutcherson
Rag & Bone "Kent" High Top Sneakers, $350 at Shopbop, My Theresa, Nordstrom, and Saks Fifth Avenue
Credit: TNYF / WENN