We recently featured Julianne Hough in a pair of black booties from Rag & Bone. Once again we've spotted the blonde beauty wearing her black ankle boots, but this time with a much sexier and body-hugging outfit.
The American professional ballroom dancer, country music singer and actress visited Disneyland with her family last week in a strappy white tank, cutoff short shorts, and her seemingly go-to boots. She accessorized with sunnies, a long key charm necklace, and a chain-strap bag.
I'm a huge fan of casual ensembles, and I think Julianne managed to look incredibly sexy while remaining very relaxed and breezy as well. She could have opted for sandals or sneakers, but the booties added a little extra structure and style to her otherwise super simple look. With legs like Julianne's, one could really pull off any shoe style with these shorts. However, I'm glad she stuck with this choice.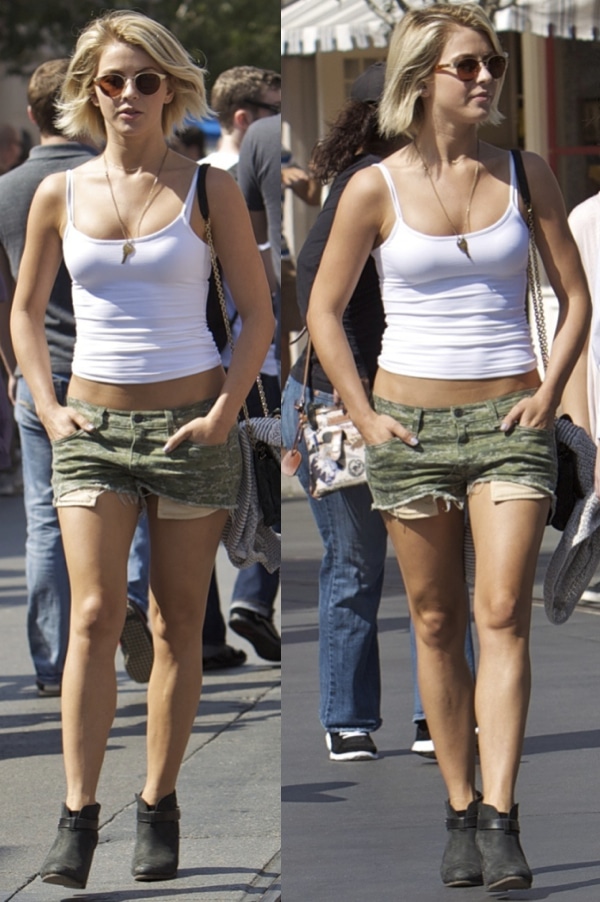 Julianne Hough in a strappy white tank, cutoff short shorts, and her seemingly go-to boots

Julianne Hough (with her family) spending the afternoon at Disneyland in Anaheim, California on May 16, 2013
Julianne Hough rocking Rag & Bone booties
Julianne's Rag & Bone booties are available at Neiman Marcus for $495. I know that spending nearly $500 on one pair of ankle boots is a little too much for most shoe lovers, but the quality of this designer style would definitely be worth the price. They're very versatile and timeless, too!
Rag & Bone Harrow Leather Booties, $495 at Neiman Marcus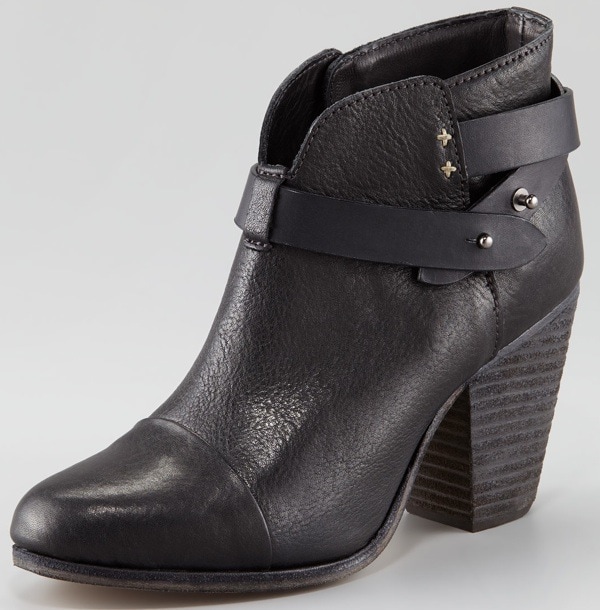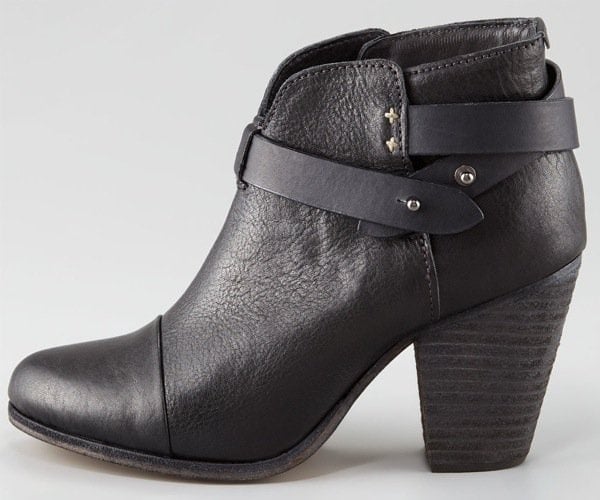 So, footwear fans, what do you think? Would you make Julianne's black boots your next shoes?
Credit: WENN