In September 2014, Chicago P.D. actress Sophia Bush sat in the coveted front row along with Jamie Chung, Taissa Farmiga, Jennifer Morrison, Hannah Simone, and Abigail Spencer at Monique Lhuillier's fashion show during Mercedes-Benz Fashion Week Spring 2015 in New York City.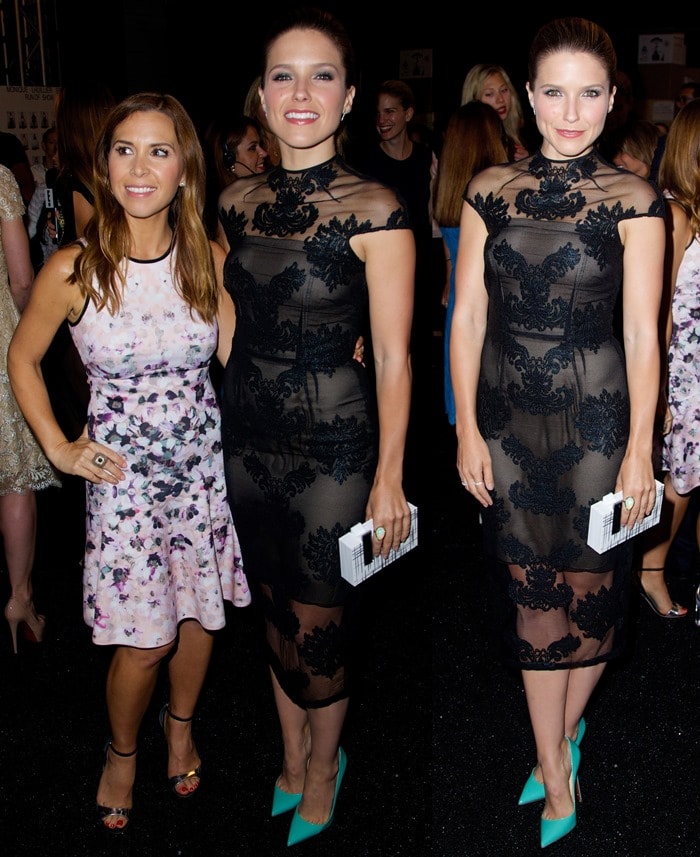 Sophia Bush and Monique Lhuillier pose backstage at the Monique Lhuillier fashion show during Mercedes-Benz Fashion Week Spring 2015 at The Theatre at Lincoln Center on September 5, 2014, in New York City
The then 32-year-old actress wore a black high-neck dress from the Monique Lhuillier Fall/Winter 2014 collection featuring cap sleeves and a sheer embroidered overlay.
What was Sophia Bush's last episode of Chicago P.D.?
After four seasons as Erin Lindsay in the NBC police procedural drama series Chicago P.D., in May 2017 it was announced that she'd be leaving the cop drama.
A few months later, Sophia signed a talent deal with 20th Century Fox. "Took me a long time and a lot of hard work to get out of that show. Please don't demean my capabilities by degrading my position. I left because I wanted to. End of story," she responded to a fan on Instagram who suggested Sophia was fired from Chicago P.D.
Sophia Bush first appeared in "Stepping Stone," the first episode of season 1 that aired on January 8, 2014. Her last episode was Fork in the Road, the twenty-third and final episode of the fourth season that aired on May 17, 2017.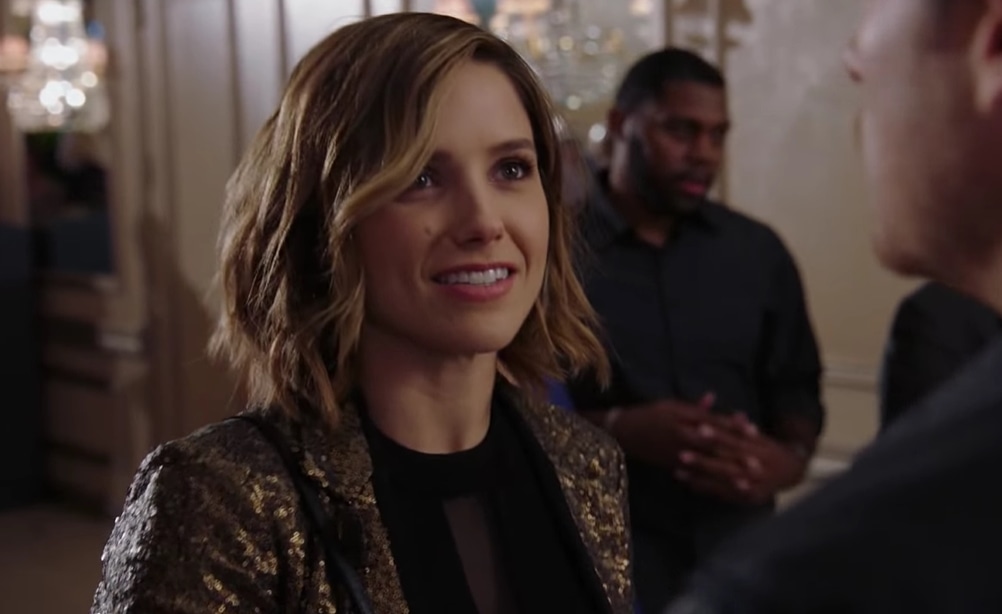 Sophia Bush joined the cast of Chicago P.D. as Det. Erin Lindsay in August 2013
In December 2018, Sophia Bush finally revealed the real reason she left the show in an interview with Dax Shepard on his Armchair Expert podcast.
"For us, our writers were here in L.A., and they were like, 'The snow looks so cool on camera.' And we were like it's literally 30 degrees below zero. So it's 62 degrees below freezing, and you're going to say we have to keep working outside? Like, people were sick all the time," Bush said.
"It was really just physically hard, but the culture protected it and the culture said this is just what it is and get the job done," she added about filming in cold weather. Born on July 8, 1982, Sophia Grew up in Pasadena, California, and is used to a Mediterranean climate.
"I quit because, what I've learned is I've been so programmed to be a good girl and to be a workhorse and be a tug boat that I have always prioritized tugging the ship for the crew, for the show, for the group, ahead of my own health … My body was, like, falling apart, because I was really, really unhappy."
"When I started rattling off the list of what had been happening on set and was literally told to stop by my boss because, 'This is all (expletive) I gotta call HR about, and I really don't want to deal with this anymore,' and I was like, 'OK, so I'm making the right decision. I have to go,'" Bush said about warning her bosses after the table read for the Season 4 premiere.
Sophia Bush left after four seasons on Chicago P.D. after a" consistent onslaught barrage of abusive behavior"
"And I just said, 'OK, so you can put me in the position of going quietly of my own accord or you can put me in the position of suing the network to get me out of my deal, and I'll write an op-ed for The New York Times and tell them why.'"
"I am not a difficult person to work with. I know that nearing the end of my tenure there, I was probably difficult to be around because I was in so much pain and I felt so ignored," the actress insisted.
In November 2017, it was rumored that Bush left the show because of Jason Beghe's aggressive behavior behind the scenes. "I am deeply sorry for my behavior, which I know has been hurtful to my friends and colleagues," he said in a statement.
"I have struggled with anger issues for some time, and over the past year, I have been working with a coach to help me learn how to mitigate my temper. It's an ongoing process, and it has been a humbling one. It is a source of great pride for me to be part of Chicago P.D.'s incredible cast and crew. I have personally apologized to anyone who I have upset, and I am committed to doing what is necessary to make up any damage that I may have caused," Jason Beghe added. He plays Henry "Hank" Voight on the show.
After his behavior was reported by Sophia Bush, Jason Beghe was investigated in 2016 for overly aggressive behavior and possibly sexual harassment while filming Chicago P.D.
For her fashion show appearance, Sophia accessorized with rings and earrings by Graziela Gems, carried a white box clutch, and completed the outfit with aquamarine patent leather "So Kate" pumps from the Christian Louboutin Spring 2014 collection.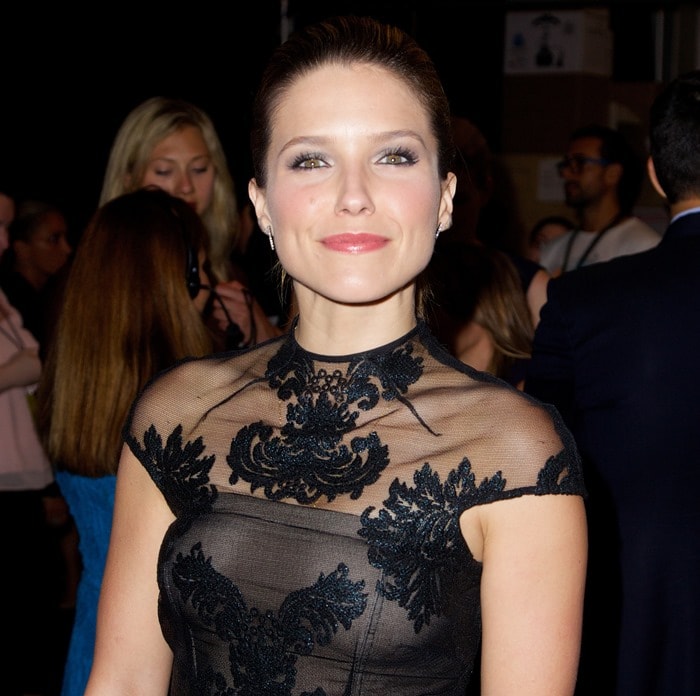 Sophia Bush in a black high-neck dress from the Monique Lhuillier Fall/Winter 2014 collection
How do you like Sophia's black high-neck dress? Ashley Greene wore the same shoes in Venice earlier this month, and you can find different color variations of the So Kate pumps at Nordstrom and Mytheresa.
Christian Louboutin "So Kate" Leopard, $825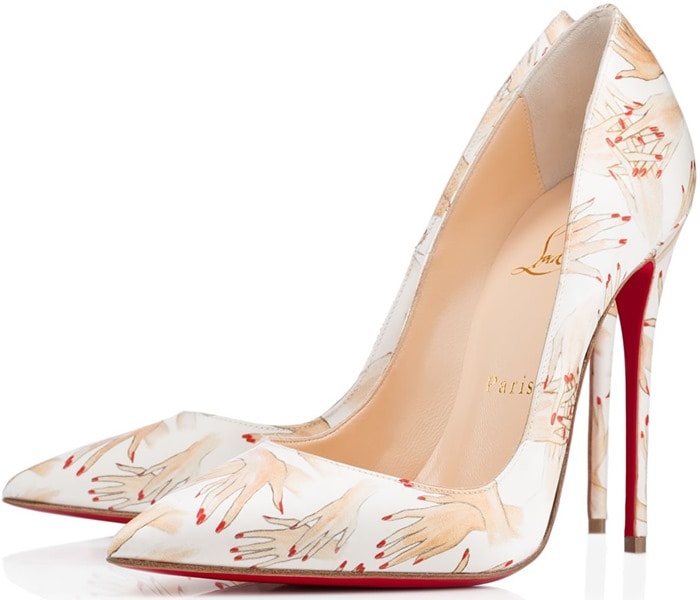 Christian Louboutin "So Kate" in Beige, $695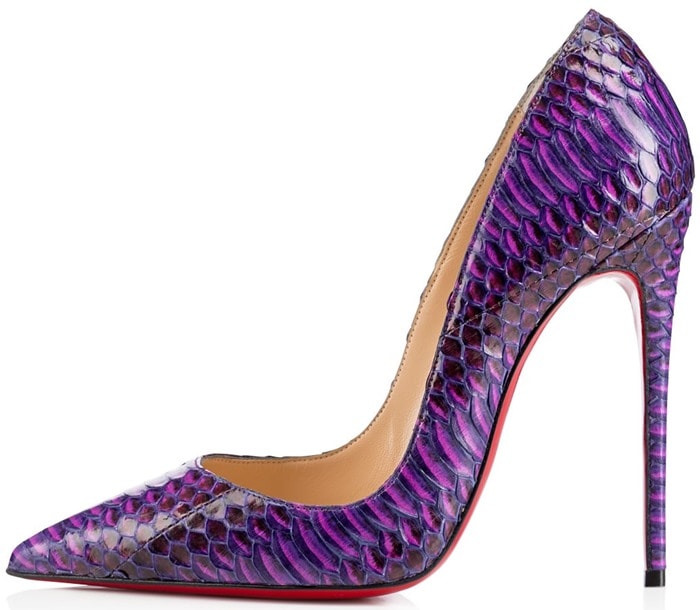 Christian Louboutin "So Kate" in Purple, $1,195
Credit: Alberto Reyes / WENN