Chrissy Teigen might be a bit polarizing given her political views and her frank, no-holds-barred social media presence, but for the most part, the model is well-loved by many. Maybe it's her food pics and hilarious videos of hubby John Legend and daughter Luna that really help her image?
We're assuming so, considering Chrissy was recently honored as "Woman of the Year" at the 2017 Revolve Awards in Hollywood.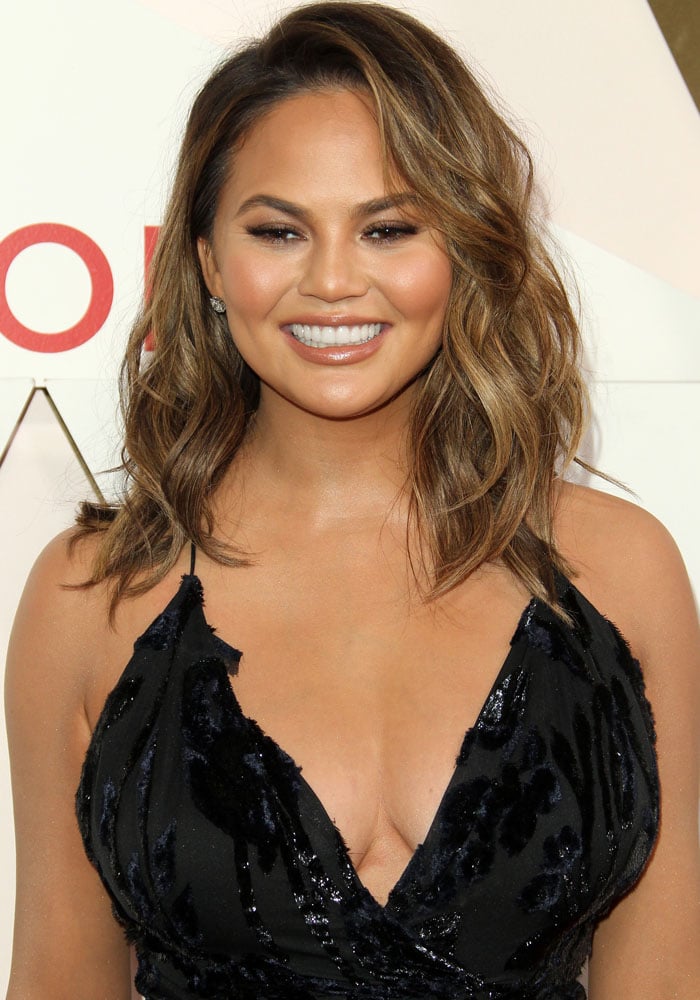 Chrissy Teigen at the #REVOLVE Awards held at The Dream Hotel in Hollywood, California on November 2, 2017.
Chrissy shows off a piece from her Chrissy Teigen x Revolve collection.
Chrissy stepped onto the red carpet in a pair of strappy patent sandals.
The swimsuit model is currently working on her Chrissy Teigen x Revolve collab line, so it was only natural for her to wear a piece she designed.
Chrissy picked out the Chrissy Teigen x Revolve "Jet Lagged" maxi dress in black and navy. Her design featured a wraparound waist detail adorned by velvet accents with a metallic finish.
A pair of patent sandals and a glitter clutch finished Chrissy's look.
Chrissy adds more sparkle to her look with a glitter clutch.
The swimsuit model sported her usual bronze cheeks, nude lips and dramatic lashes.
The "Woman of the Year" gives the cameras a little wave.
We're not sure what the criteria for "Woman of the Year" is, exactly, but we're sure it has something to do with beauty and fashion.
Chrissy, who's currently working on a new collection for Revolve, voiced out how amazed she was at all the social media influencers affecting the industry.
The model also shared that she and husband John are currently trying for baby No. 2. Seems like life after postpartum depression has been well: Chrissy expressed her desire to be pregnant for the rest of her fertile life.
Shop sandals similar to Chrissy's at Net-A-Porter, Farfetch or Giuseppe Zanotti Design.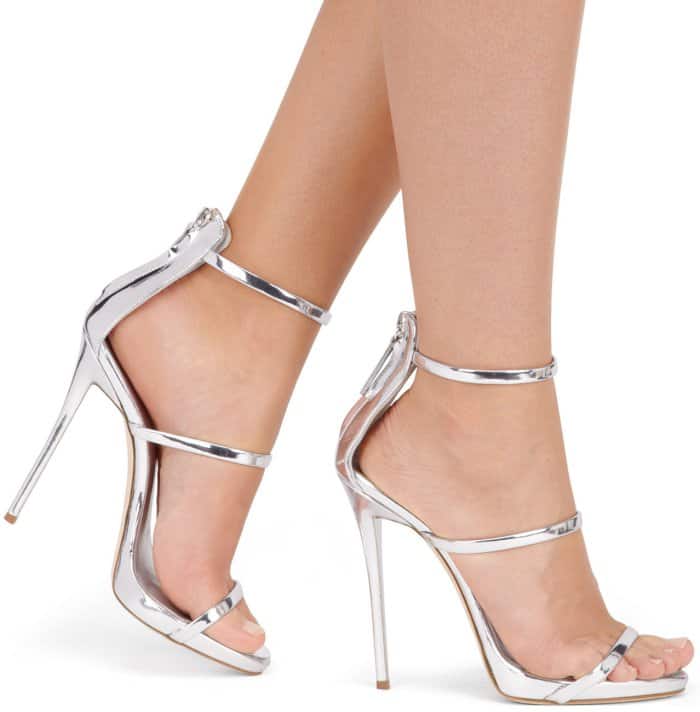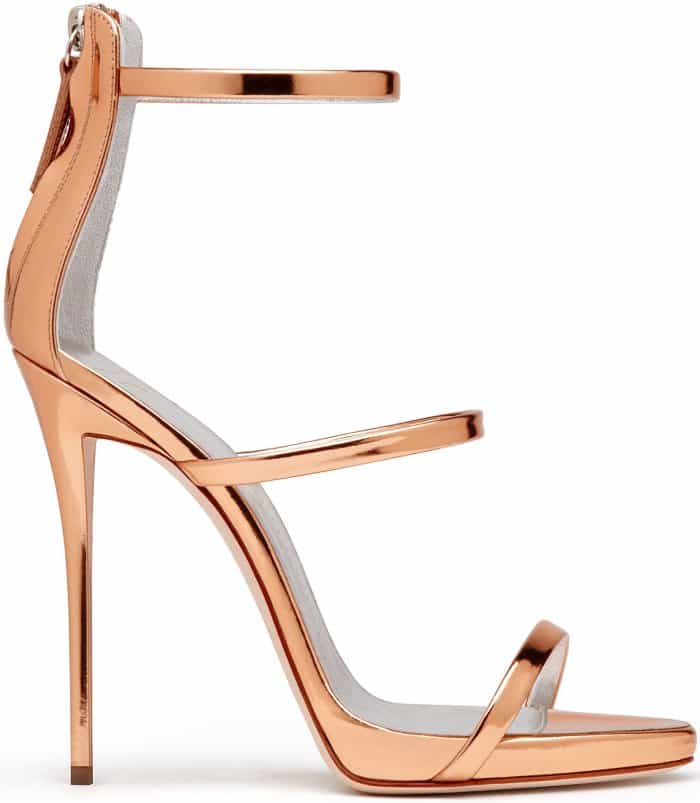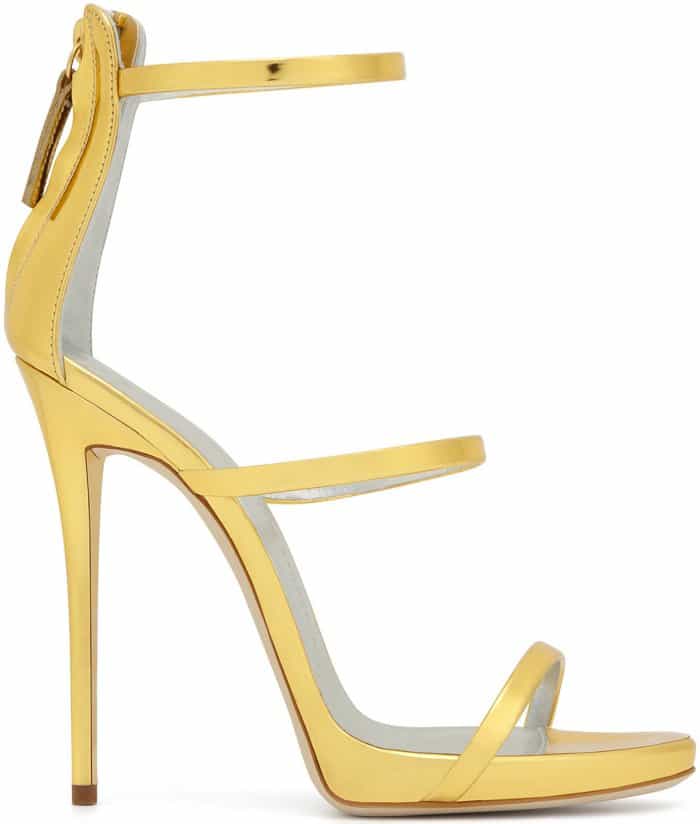 Giuseppe Zanotti "Harmony" sandals, $845
Credit: Adriana M. Barraza / WENN