Christian Dior, commonly known as Dior, is a French luxury goods company controlled and chaired by French businessman Bernard Arnault.
He heads LVMH, the world's largest luxury group, and made the news when promising €200 million ($226 million) to help rebuild Paris' Notre Dame cathedral.
Kate Moss appears in an advertising campaign for Dior in central London (Credit: Z.Tomaszewski / WENN)
The brand is named after its founder, Christian Dior, who founded the fashion house in 1946 with backing from Marcel Boussac, a successful entrepreneur known as the wealthiest man in France at the time.
What Is Dior Most Known For?
When Christian Dior's first collection was released in February 1947, Harper's Bazaar's then Editor-in-Chief, Carmel Snow, told Dior, "It's quite a revolution, dear Christian! Your dresses have such a new look!".
The phrase 'new look' would come to define the fashion house, which focused on creating new silhouettes for women with short skirts, tighter waists, and a focus on accentuating the torso.
Christian Dior's clothing complimented a woman's curves. He blended old and new with innovative designs and revived older practices such as lining fabrics like taffeta.
The brand became an instant success, with Christian Dior earning a client list that included all the 1950s jet-set scenes.
A familiar name crops up in the early years of Christian Dior. After the founder died in 1957, Yves Saint Laurent took over as Creative Director, continuing his work but focusing on softer feminine designs.
Yves Saint Laurent is introduced at a press conference at the Christian Dior salon in 1957 (Credit: WENN / ITN)
In the late 60s, they replaced Saint Laurent with Marc Bohan – the man responsible for creating the vision of Dior that we have today.
He created Dior's first ready-to-wear collection, naming it 'Miss Dior,' a phrase that has reappeared on everything from bags to perfumes.
1989 saw Gianfranco Ferre take over as Head Designer, ushering in an era of modernization within the brand while staying true to the refinement of the 'new look.'
Italian fashion designer Gianfranco Ferré and Dame Elizabeth Rosemond Taylor DBE attend the amfAR Gala Cannes in 1999 (Credit: WENN / KCS)
By the start of the 1990s, Christian Dior was an international luxury brand that was recognizable around the world.
The focus shifted to Christian Dior's bags in 1995 when Princess Diana, the most photographed woman in the world, was gifted a bag by Bernadette Chirac.
They nicknamed the bag 'the Chouchou' before it appeared on the arm of the British royal. After being photographed with the bag twice within several weeks, Dior asked for Diana's blessing to rename it the 'Lady Dior.'
This bag is now the most iconic style in the brand's catalog, rivaling Chanel's 2.55 bag. Since the 90s, Christian Dior has had several notable leadership appointments.
John Galliano's aesthetic combined romanticism and modernism to create contemporary pieces that maintain the feel of the founder's original designs.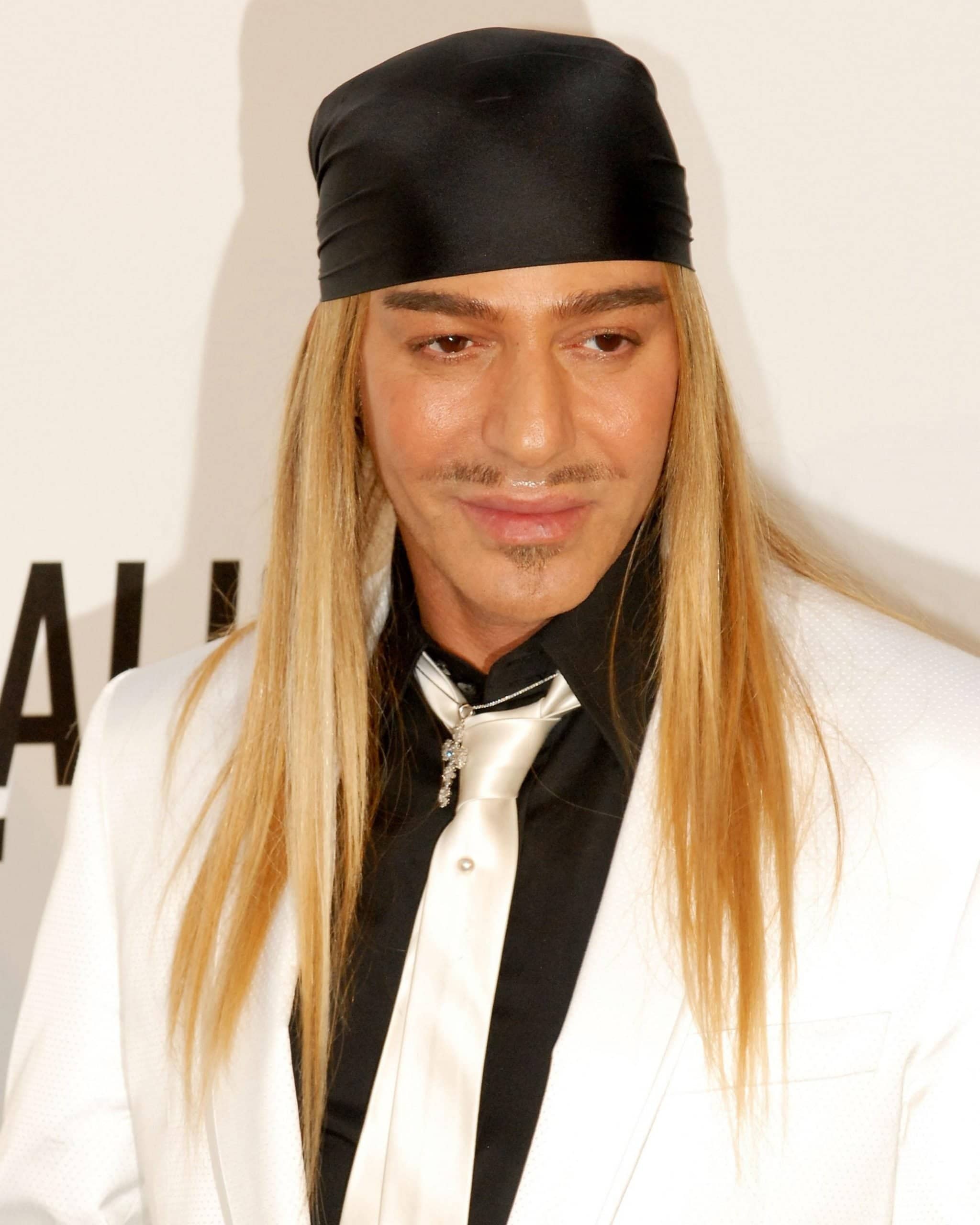 John Charles Galliano was the head designer of Christian Dior from October 1996 to March 2011 (Credit: Z. Tomaszewski / WENN)
His Spring/Summer 2000 collection included the infamous Dior Saddle bag.
In 2012, Raf Simons became Artistic Director at Dior, ushering in an era of minimalism and chic designs known as 'the new couture' within Dior.
For the brand's more modern take on femininity, you can thank Maria Grazia Chiuri. Her first collection – Spring/Summer 2017 – gave a new take on the idea of womanhood. Maria shifted Dior from the 1950s views on women to embracing the modern woman.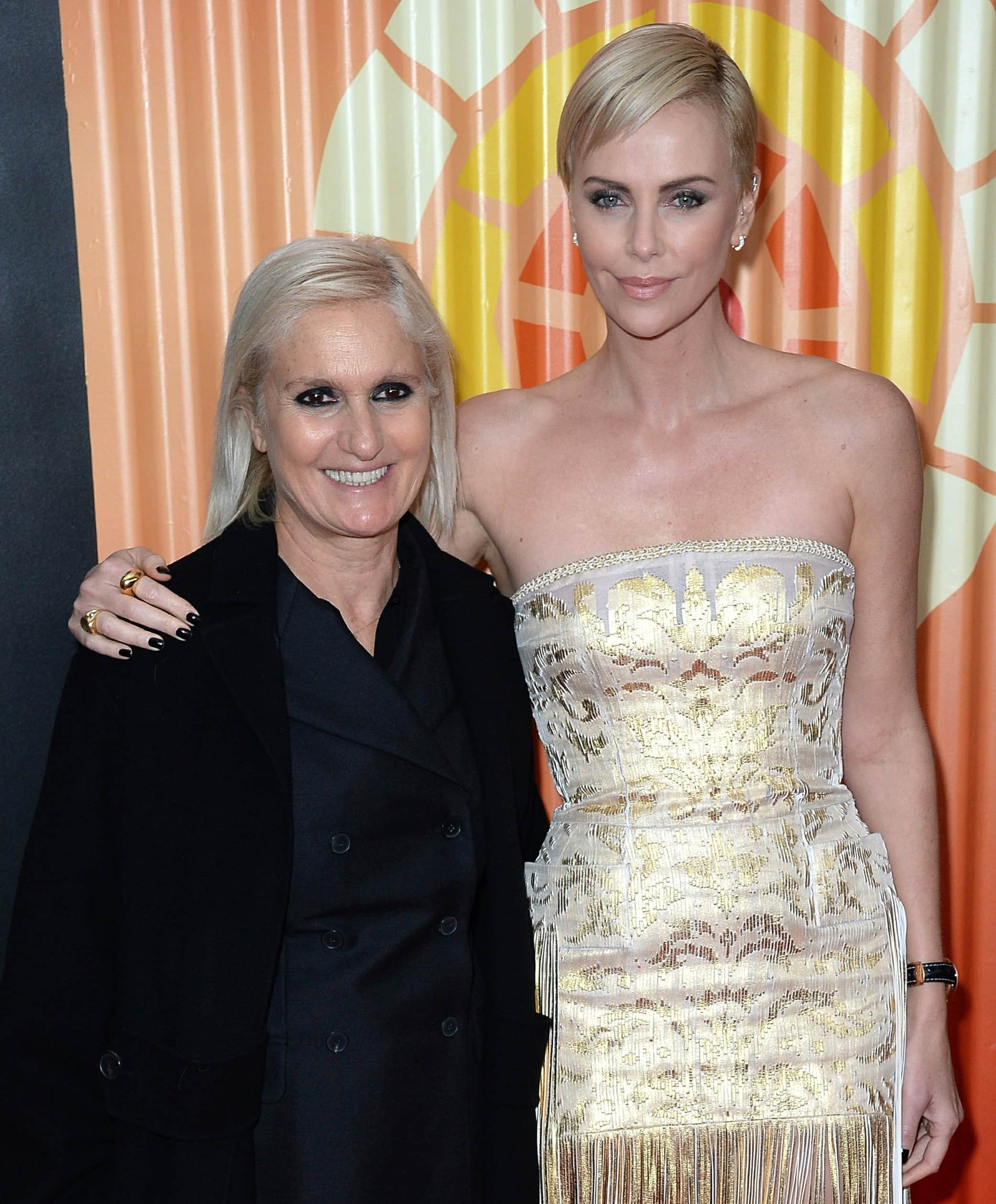 Photographed with Charlize Theron, Maria Grazia Chiuri was appointed the creative director of Dior in July 2016 (Credit: Instar / WENN)
Her collections have infamously included the "we should all be feminists" t-shirt and the J'Adior bags.
Kim Jones was appointed Artistic Director of Dior Men in March 2018, replacing Kris Van Assche. He is the first British designer to hold this position. Jones is known for his modern and innovative designs, which often blend streetwear and luxury fashion. He has also collaborated with several brands, including Nike, Supreme, and Louis Vuitton.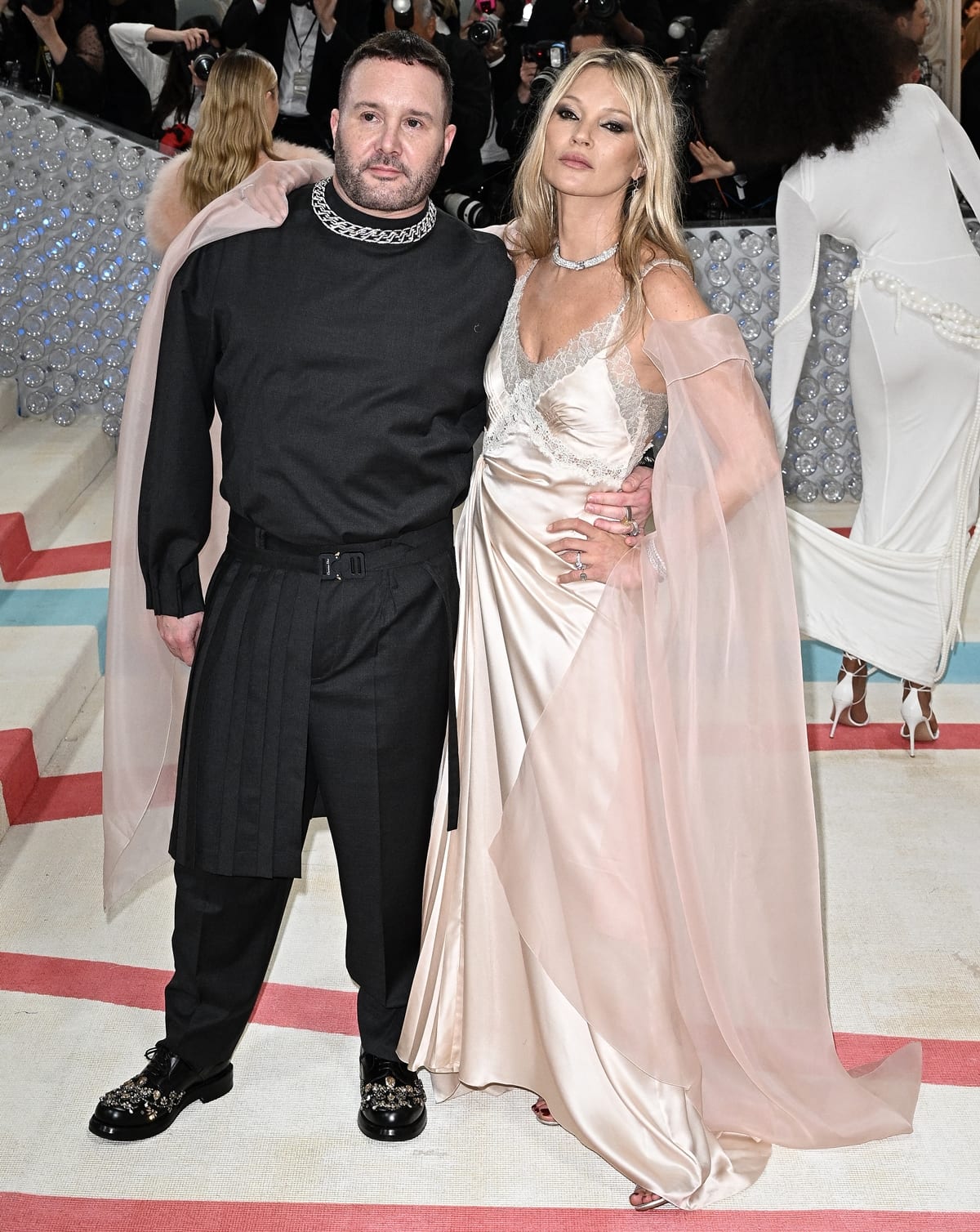 Fashion designer Kim Jones and iconic model Kate Moss were in attendance at The 2023 Met Gala, which celebrated "Karl Lagerfeld: A Line Of Beauty" at The Metropolitan Museum of Art on May 1, 2023, in New York City (Credit: Abaca Press / INSTARimages)
Jones's appointment at Dior was seen as a sign of the brand's desire to appeal to younger consumers. He has since reinvigorated the menswear line with his fresh and exciting designs. Critics have praised Jones' collections for Dior for their modernity, sophistication, and attention to detail.