Disney could not have come up with a better marketing idea than this.
To commemorate Walt Disney's release of the classic animated film "Cinderella" on DVD this fall, they asked Christian Louboutin to create a real-life version of the iconic glass slippers from every girl's childhood.
And like a real-life fairy godmother, Christian Louboutin whipped up this version of Cinderella's glass slipper which was finally unveiled and displayed for the first time at the Palais Brongniart in Paris yesterday evening.
Here's every girl's shoe dream come true — the Christian Louboutin Cinderella shoe: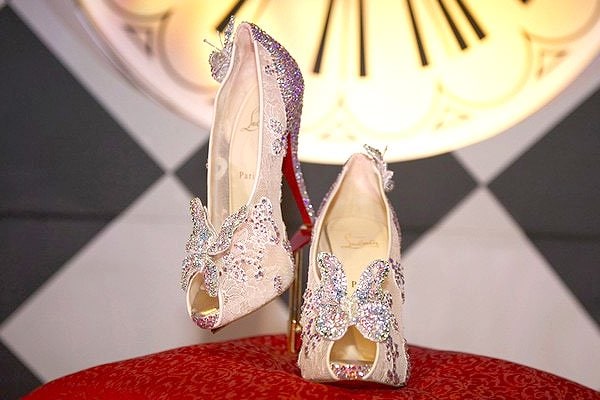 Christian Louboutin's Cinderella glass slippers
Eschewing actual glass, plastic and lucite — materials which the French shoe connoisseur says "makes a really ugly foot" and "could look very '60s or sort of punky", — Louboutin evoked the feeling of lightness in his Cinderella shoe by using sheer white lace. He recreated glass's sheen and sparkle by encrusting the shoe with Swarovski crystals. Finally, he gave the shoe crystallized butterfly embellishments to represent the delicate creatures surrounding Cinderella as she goes about her daily chores.
Only 20 pairs of these Christian Louboutin Cinderella shoes will be produced but one extremely lucky fan from the US will be given a free pair. Details of the giveaway will be released on Aug. 17.
Like we've said before, Cinderella's story is not about Prince Charming — it's about the shoe!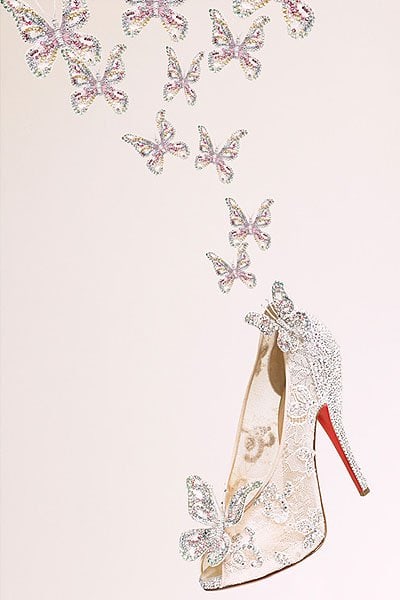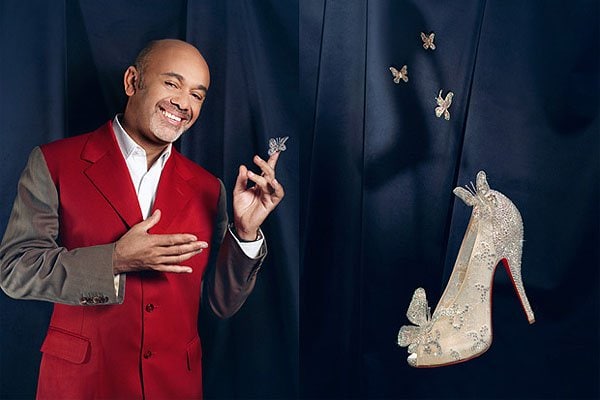 Credit: Walt Disney Studios