Finally, a designer gets it. Christian Louboutin understands that nude doesn't just mean a light beige color, so he designed his new nude shoe collection to match a wider range of women's skin tones. This is one of the reasons why he's considered the shoe king.
Dubbed "5 Shades of Nude", the collection features not only five different tones "from fair blush to rich chestnut" but also five classic Louboutin shoe styles, including the favorite "Pigalle".
If you take a closer look at the picture below, you'll see that the collection also features a clear ankle-strap style, which can't be any closer to being true nude shoes.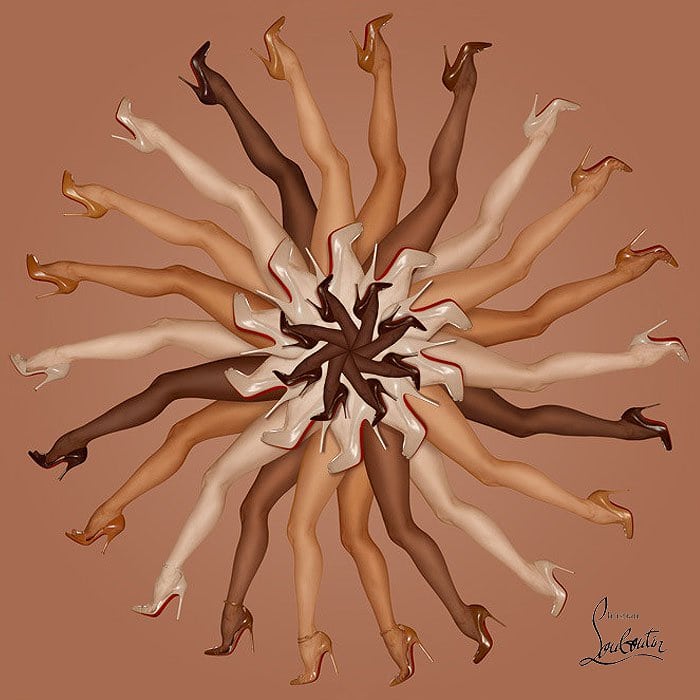 Christian Louboutin's "Nudes" shoe collection
There is really something off about wearing shoes that are supposed to be nude but don't quite match your own skin tone. It completely defeats the purpose of wearing nude shoes in the first place, which is to make the legs look longer.
That problem is virtually eliminated with the Louboutin Shades iPhone app created just for the collection, which takes a picture of your foot and finds the shades that match your own skin.
iPhone screenshots of the Louboutin Shades iPhone app
Christian Louboutin comes up with a lot of ideas, doesn't he? Except, perhaps, making his shoes more price-accessible; the least expensive among these nude shoes is $625 at Nordstrom!