If you are an HGTV fan then you are likely familiar with Christina Anstead and Tarek El Moussa. The two have co-hosted the popular show Flip or Flop for years.
They seemed to be the perfect couple – married for nine years and starring in a TV show together. Yet, at the height of the show's success in the midst of the 2017 season, they announced their divorce after nine years of marriage.
Who are Christina Anstead and Tarek El Moussa?
There is a lot more to these two than what we see on TV. Christina was born Christina Meursinge Haack in 1983 in Anaheim, California. The names of Christina's parents remain unknown, but her ethnicity is said to be white North American.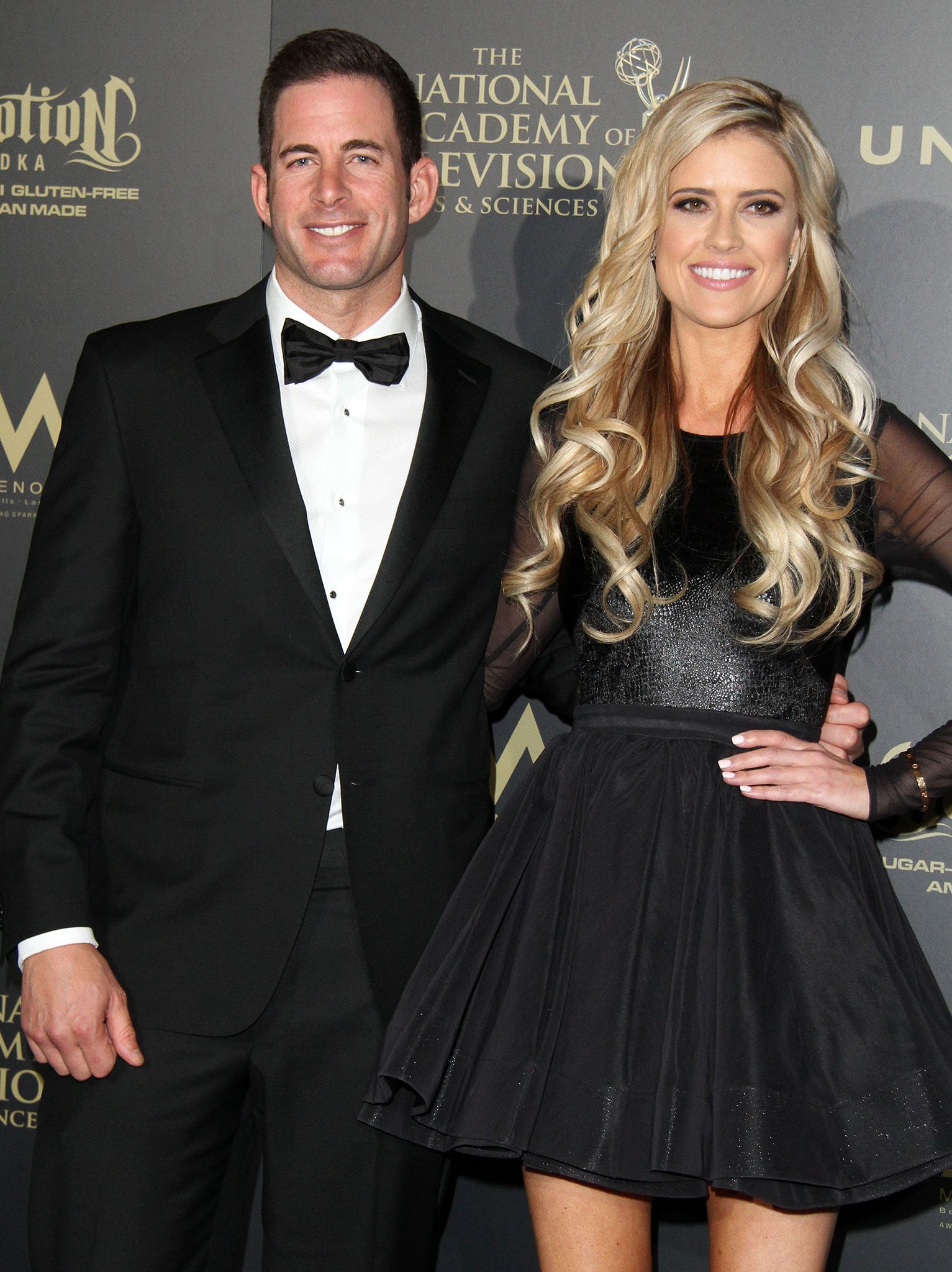 Tarek El Moussa and Christina Anstead (nee Haack) at the 2017 Daytime EMMY Awards Press Room
Tarek El Moussa was born in 1981 in Long Beach, California. His ethnicity is half middle-eastern.
Tarek told Country Living, "My dad was raised Catholic in the Middle East in Lebanon and then Egypt. My mom's from Belgium, and my dad moved to Europe when he was in his late teens."
Both are said to have had close family relationships growing up. Perhaps these values are what brought Christina and Tarek together in the first place.
If it was, unfortunately, it wasn't enough to keep them together. But before we get to the break-up, let's rewind to the start of their relationship.
2006 – 2009
The couple met at a young age, shortly after graduating college while working in the real estate industry. At the time, Tarek was seeing someone else, so their relationship remained professional.
Although it took about a year before they started officially dating, things moved quickly. They moved in together on October 9, 2006 – the same day they officially became a couple.
Christina and Tarek dated for three years before they married in 2009. A short time later, they welcomed their first child, a daughter named Taylor.
2013 – 2015
They say you never know when you can get discovered in Hollywood. Christina and Tarek had one of these once-in-a-lifetime discovery stories.
One day Christina used a friend's camera to video Tarek and his friends walking through an open house. Christina posted the video online, and it helped land their show on HGTV.
Real estate agents Tarek El Moussa and Christina Anstead host HGTV's Flip or Flop
The show premiered in 2013, and viewers around the world tuned in to watch Flip or Flop. One of these viewers was a nurse. She was a little late to the premiere and had been catching up on reruns when she noticed a lump on Tarek's thyroid.
Concerned, she contacted the show's producers, who then mentioned it to Tarek. Shortly after, he had it checked out, and a biopsy revealed it was a cancerous tumor and he was then diagnosed with testicular cancer.
View this post on Instagram
Tarek started treatment, and Christina tried to get pregnant via in vitro fertilization. In 2014, they encountered more heartache as they suffered a miscarriage.
When Christina became pregnant again, her doctor put her on bed rest. The year was marked with health struggles. Just as Tarek was recovering, he put his back out playing golf and was prescribed Vicodin for the pain.
Years later, on The Dr. Drew Podcast, Tarek recalled the period in time, saying, "I lost 60 pounds, I was on Vicodin every day. On top of that, my hormones are off, I'm on pain meds and narcotics, and I'm filming and working. It was a really rough three, four years… It was a horrifying experience."
After what seemed like one challenge after the other, the family welcomed their second child, a son named Brayden. Christina returned to work just four weeks later, which she later said created a lot of stress and tensions between her and Tarek.
2016 – 2018
In May 2016, police officers and a helicopter arrived at the couple's Orange County, California home, responding to a 911 call for a possibly suicidal male with a gun.
Witnesses reported seeing Tarek run out of his home with a firearm which he then dropped before heading to a nearby trail where police found him. When questioned, he said he only wanted to blow off steam by shooting snakes and mountain lions.
Months later, in December, they released the following statement via People, "We had an unfortunate misunderstanding about six months ago, and the police were called to our house in an abundance of caution. There was no violence, and no charges were filed."
Following the May event, the two sought counseling, although they ultimately decided to part ways. In January 2017, Tarek filed divorce papers citing irreconcilable differences.
Christina told People, "Like any couple, we had our share of issues, but we went through a lot in a short amount of time." They had separated in May and managed to keep it quiet until the official divorce.
The two continued to work together and appear on Flip or Flop while having living separate lives after work. Before the divorce was finalized, Christina started dating English TV presenter Ant Anstead (her now second ex-husband). After the divorce was finalized in January 2018, they appeared to have a supportive relationship, focusing on raising their two children.
Months later, in May, the first season of Flip or Flop since their divorce aired. It was Season 8, and though some were skeptical, the two appeared optimistic about continuing the show with no issues.
As Christina told Good Morning America, "We have so much fun on set, and we look forward to continuing the show." She went on to say, "We met at work, so we worked together before we ever started dating."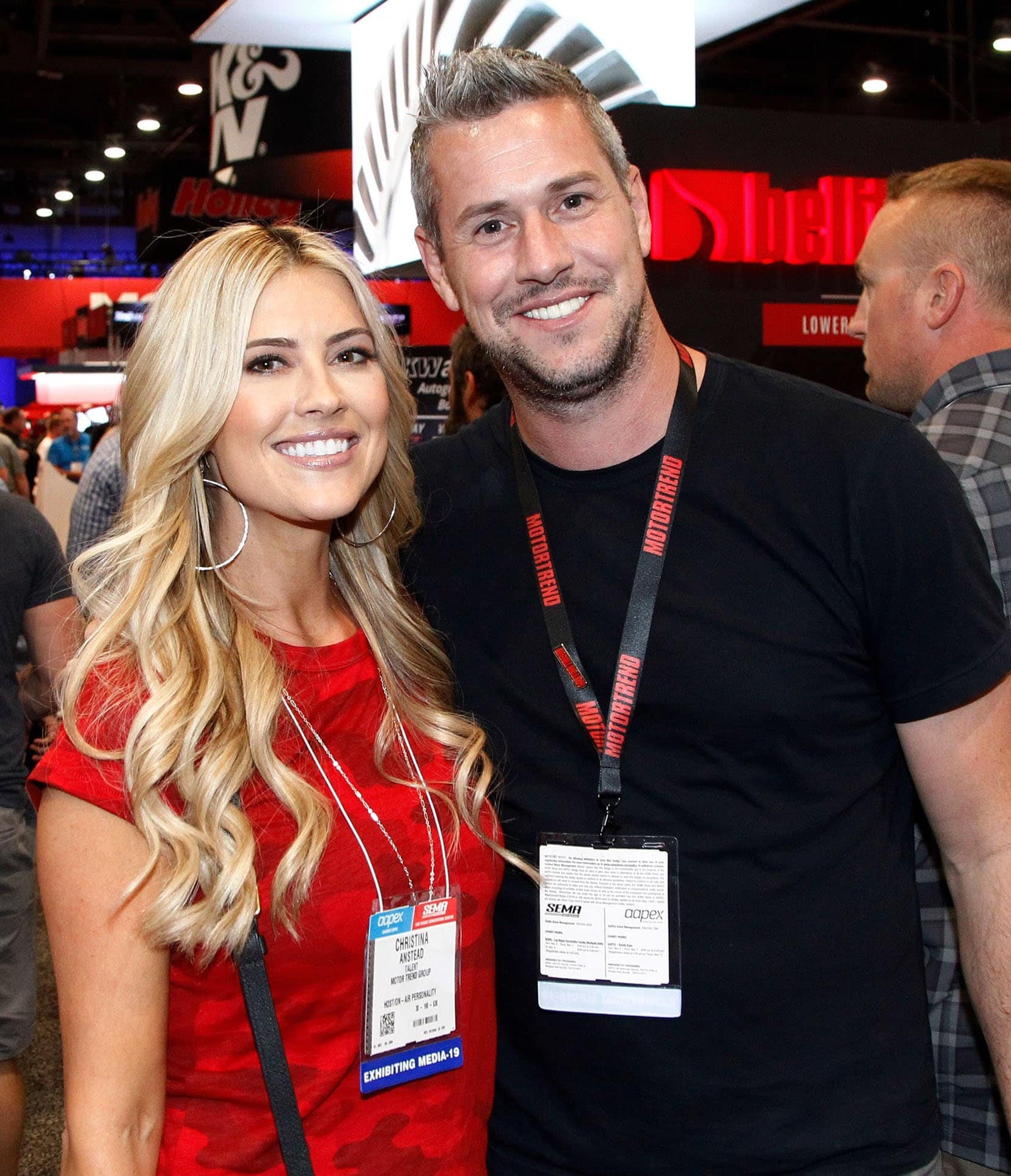 Following her divorce from Tarek, Christina married TV presenter Ant Anstead in December 2018 before separating in September 2020
Christina may have started the year by finalizing a divorce, but she ended it on a much happier note. In December, she remarried. At their Newport Beach Home, Christina (nee Haack) and Ant Anstead tied the knot in front of 70 of their closest friends and family.
When Tarek was asked about the nuptials on Entertainment Tonight, he appeared happy for them – "I'm actually happy for her. I think it's a great thing. I think they get along well. And most importantly, it's good for my children".
2019 – Present
In 2019 Tarek and Christina both had reasons to celebrate. Christina and Ant Anstead announced their pregnancy, and in March, Tarek accounted he was cancer-free.
Christina and Ant's son, Hudson London, was born on September 6, 2019. This was the 5th child in the combined family.
Christina wasn't the only one to have moved on. In January of 2020, her ex-husband announced that he was moving in with his girlfriend.
Tarek started dating Selling Sunset star Heather Rae Young the year prior. Tarek said introducing Heather to his kids went very well. Born on September 16, 1987, in Anaheim, California, she is 6 years younger than her boyfriend.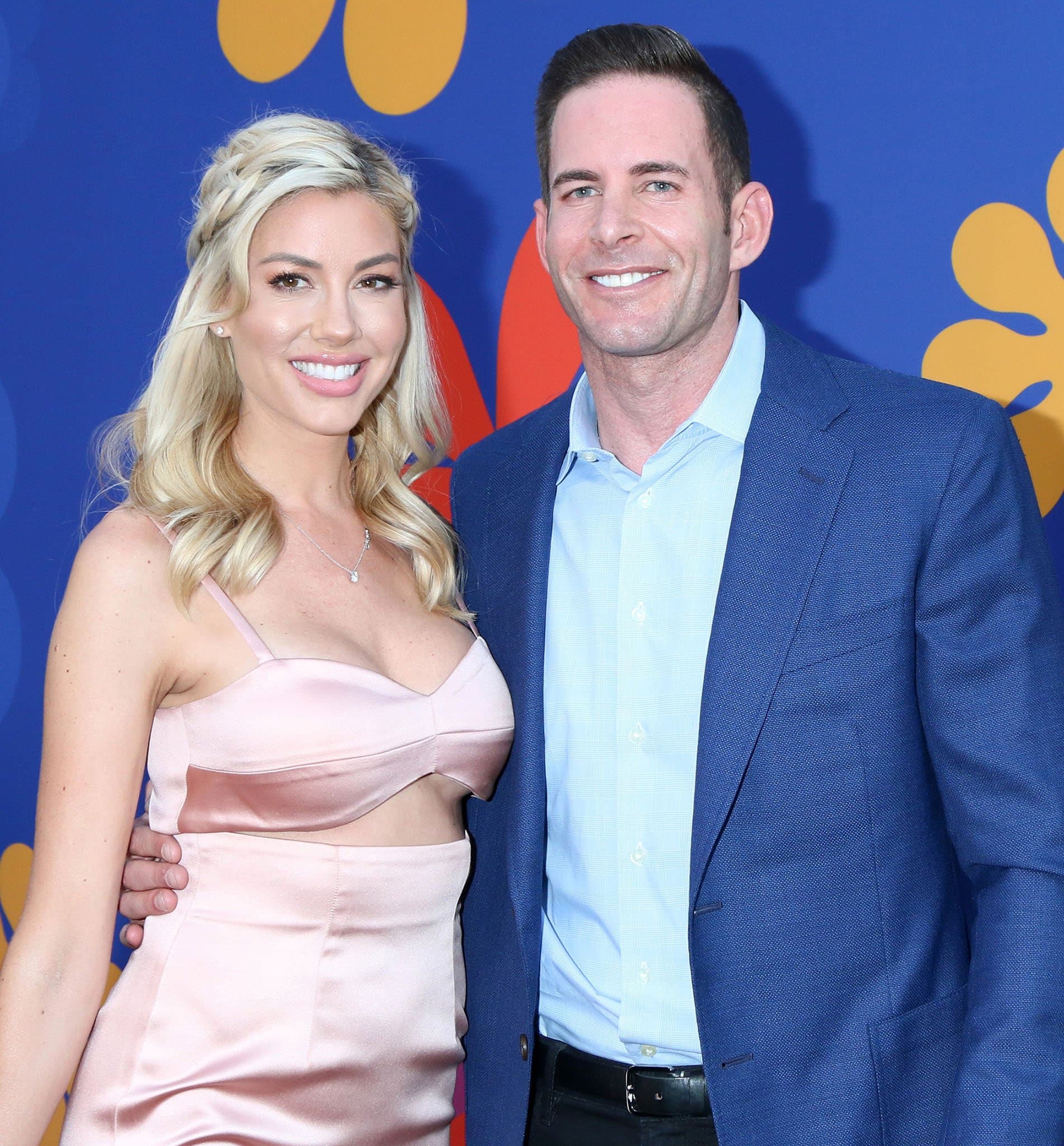 Former Playboy Playmate Heather Rae Young and Tarek El Moussa started dating in July 2019
On their first anniversary, Tarek proposed. Heather announced the engagement on her Instagram on July 26, 2020. In September, they purchased a new home together in Newport Beach.
View this post on Instagram
Unfortunately, things haven't worked out for Christina and Ant, and the break-up doesn't seem to be as cordial as her split from Tarek was. The two were married for less than two years when she announced the split on her Instagram.
It was Christina's decision and came as a shock to both Ant and fans. She has filed for divorce and seeking joint legal and physical custody of their son Hudson.
As for Christina and Tarek – they are still cohosting Flip or Flop on HGTV. Shortly after Season 9 premiered, the season was renewed for a 10th season scheduled to air later this year.
Christina Anstead and Tarek El Moussa Net Worth
In addition to their popular HGTV show, both Christina and Tarek are pursuing independent endeavors.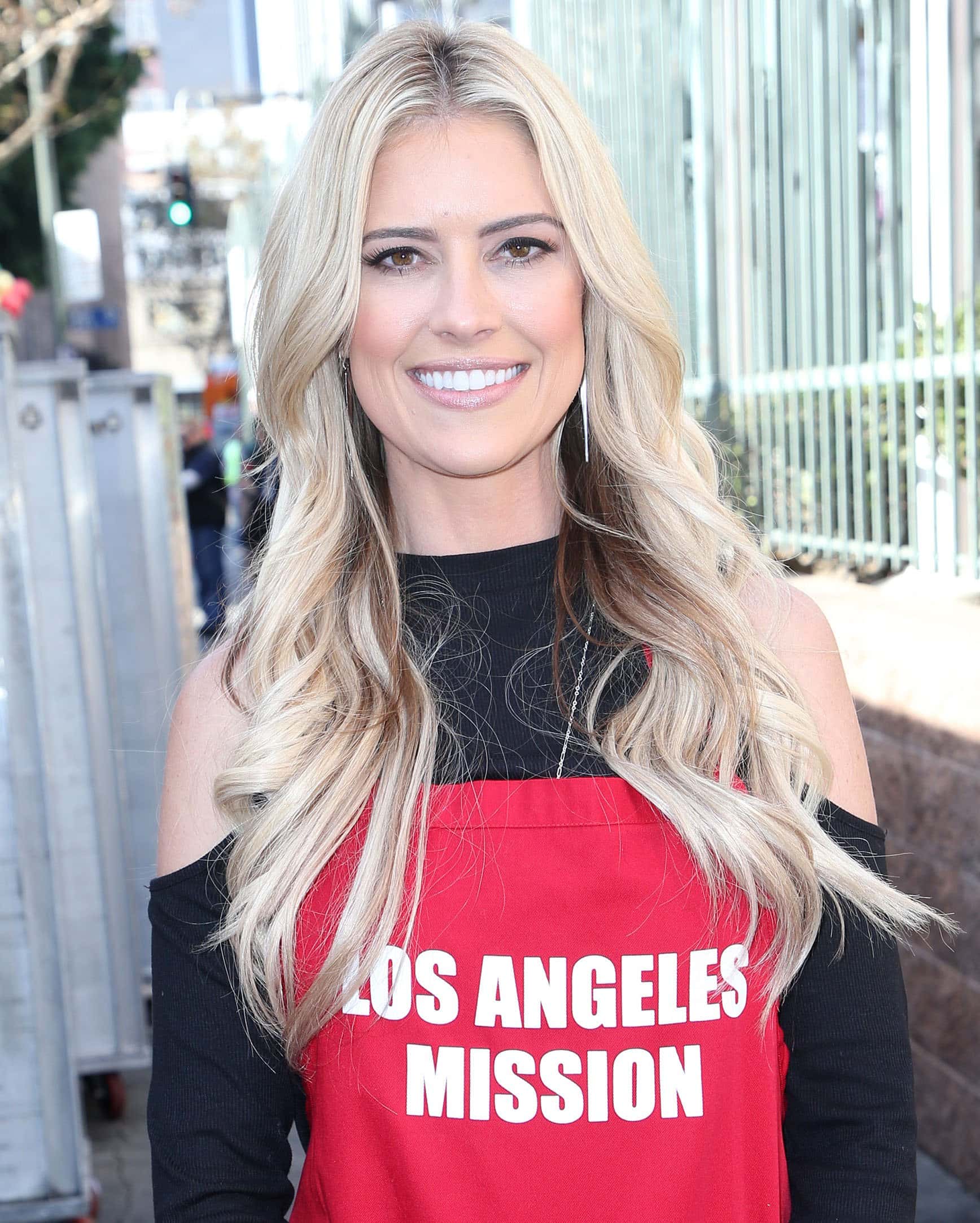 Christina Anstead has an estimated net worth of $12 million
A couple of years after their split, Christina starred in her own show Christina on the Coast. The show aired for one season in 2019 and is said to have paid her a hefty salary, making about $50,000 per episode.
In addition to all the real estate investments she's accumulated over the years, estimates believe that her net worth currently stands at $12 million.
Tarek El Moussa's net worth is roughly $10 million
Tarek has also been busy on the work front. Now in his ninth season of Flip or Flop, it is believed that he makes $600,000 each season.
He also has a solo series that premiered last year called Flipping 101, and many speculate that he is paid the same as Christina was for her solo show. That said, his net worth is estimated to be a little less than Christina, coming in at $10 million.
Christina Anstead and Tarek El Moussa make better cohosts than husband and wife as their HGTV show Flip or Flop has now lasted longer than their marriage.
Fortunately, the two have remained friends as they share custody of their two children and the spotlight on their show.
Christina has said that the secret to this success is agreeing not to speak of their personal lives. Whatever their secret is, fans of the show are happy they can make it work.
Credit: Nicky Nelson / WENN / Avalon / Adriana M. Barraza / Brian To / FayesVision