Christina Milian has never been one to shy away from public attention. Her on-again-off-again relationship with rapper Lil Wayne has been well documented in the tabloids, and Christina even has her own E! show called "Christina Milian Turned Up."
So, we weren't surprised at all when the singer spoke up about her daughter, Violet Madison Nash.
Christina Milian wears her hair down at the inaugural World AIDS Day Benefit presented by UnAIDS in Los Angeles on December 1, 2015
Christina brought Violet with her to the World AIDS Day Benefit presented by UnAIDS in Los Angeles.
The "Do It" singer wore a leather jacket over a long-sleeved shirt and green jeans.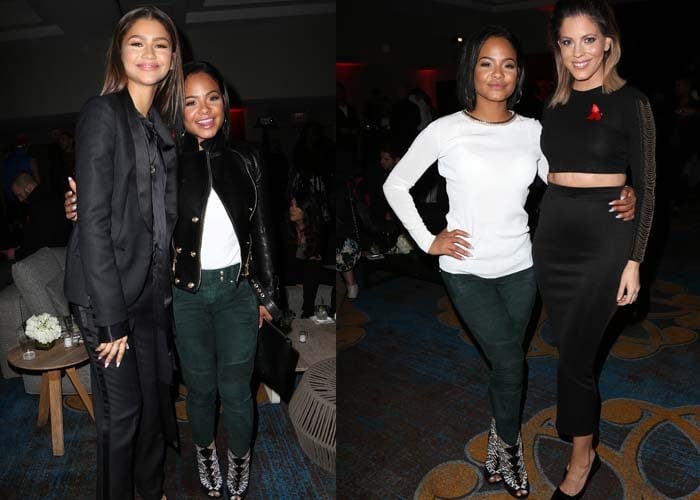 Christina Milian poses with eventgoers — such as host Zendaya — at the World AIDS Day Benefit
Christina finished off her look with the beaded peep-toe heels from the recent Balmain x H&M collection.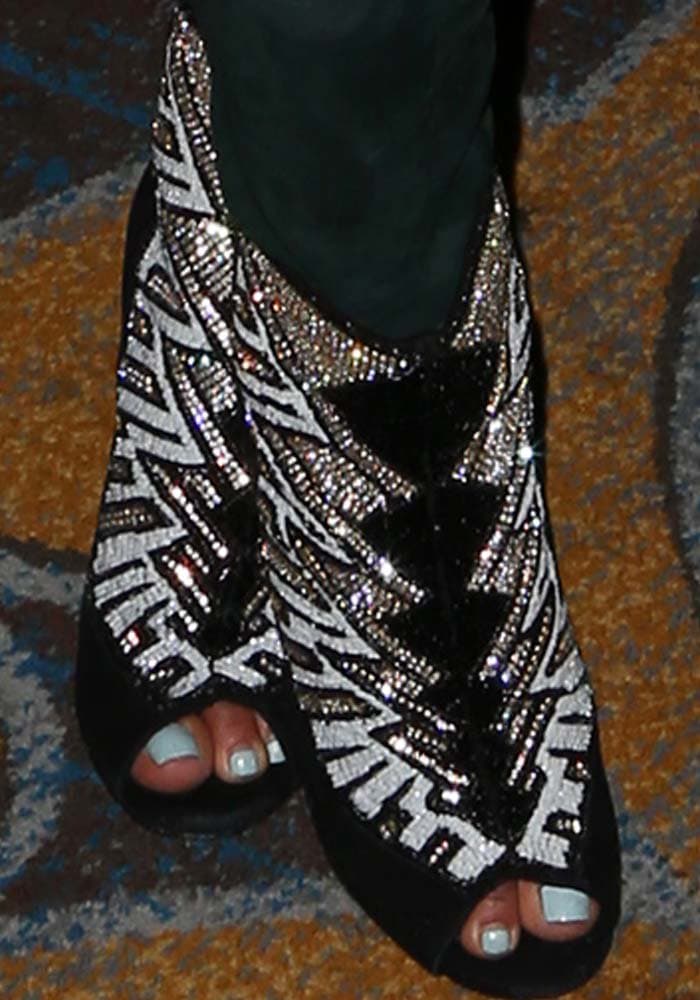 Christina Milian's feet in Balmain x H&M heels
The critics immediately weighed in on Violet's hair, which was styled into black-and-purple twists, saying that it was "too much" hair for a baby.
"Ggggooosshhhh why all that hair on that small head? And she has on a forced smile. They look like they are weighing on her head. And are 3/4 of her full height. How does she sleeps at night? Gosh!!! It must be horrible and it looks so too!! Please remove that," one follower commented.
"Take them out. They are hurting her. God ya'll, she ratchet," another person wrote on social media.
Christina Milian was criticized for putting braids in her daughter's hair
Afterward, Christian took to Instagram to defend Violet's hair.
Christina Milian poses with her daughter Violet, who wore her black-and-purple hair in long twists
Christina also met Zendaya, whom she gave a shoutout to for basically being awesome.
Though we didn't see much of this shoe during the actual campaign launch, we are happy to announce that it will soon be available in stores.
Balmain x H&M Beaded Suede Pumps, $349
Credit: FayesVision / WENN