After the British Fashion Awards in 2018, it was reported that Cindy Crawford had been mistaken for Caitlyn Jenner on the red carpet. Do you think they look alike?
Cindy Crawford was reportedly mistaken for Caitlyn Jenner at the British Fashion Awards
"People were pointing to her and whispering how nice it was that Kendall Jenner's dad was there," a source told Star Magazine.
"And several women actually approached Cindy and said, 'So cool you came, Caitlyn!'" The supposed insider added that Crawford "didn't want to act offended," but we wonder how she really felt about the comparison.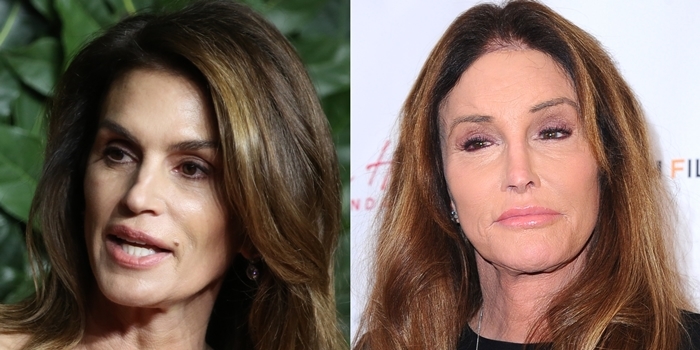 Cindy Crawford is not related to Caitlyn Marie Jenner (born William Bruce Jenner)
"Cindy even asked her husband, Rande [Gerber], if she looked like Cait, and he told her she was crazy," the source revealed. "Although he did quip that she shouldn't turn into Kris Jenner and start living through her daughter's success!"
According to Gossip Cop, it's not true that Crawford was mistaken for the transgender reality star several times at the award show. "None of it is true," one of Crawford's representatives told the fact-checking gossip website.
Do the former supermodel and the retired Olympic gold medal-winning decathlete look like they could be related?
Caitlyn Jenner rocks blue jeans at LAX International Airport on March 11, 2020
With a team of people waiting at every beck-and-call, some celebs might be tempted to hole up in a cozy Trump Soho Hotel room and ask an assistant to make a coffee run. But, it looks like Caitlyn Jenner is not one of those celebs.
In February 2016, the father-turned-mother-figure of the Kardashian/Jenner bunch surprised the crowd at a New York Starbucks when she showed up alone to grab a cup of coffee.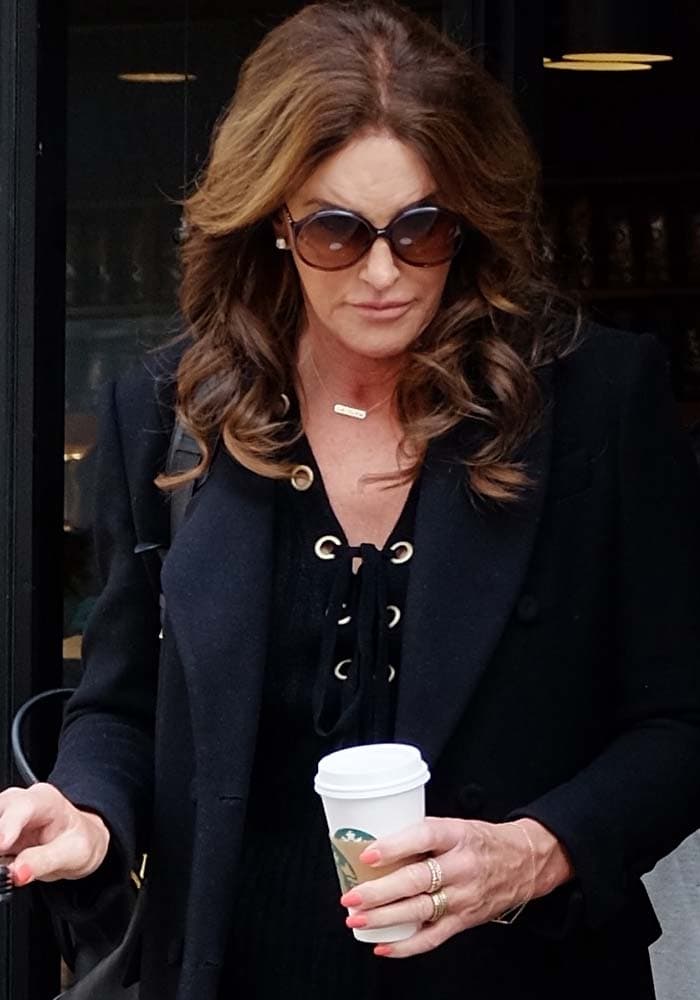 Caitlyn Jenner grabs coffee at a New York Starbucks
Fans were delighted to see the Los Angeles-based celebrity making a surprise appearance at Starbucks, and Caitlyn did not hesitate to chat with them and take pictures.
Caitlyn Jenner styled a long trench coat with blue jeans
Caitlyn wore a lace-up top with jeans and a long trench coat. The gold medalist accessorized with a pair of round sunglasses, a shoulder bag and a pair of black knee-high boots.
Caitlyn Jenner's black knee-high boots
Caitlyn seems to have a rotation going between her knee-high boots and her pair of pointed-toe pumps. After giving everyone a peek of her massive shoe closet, we're thinking she isn't quite used to heels yet.
Caitlyn Jenner chats with a fan at a Starbucks in New York City on February 10, 2016
Grab knee-high boots similar to Caitlyn's over at Zappos and Nordstrom.
Halston Heritage 'Amanda' Leather Knee Boot in Black, $795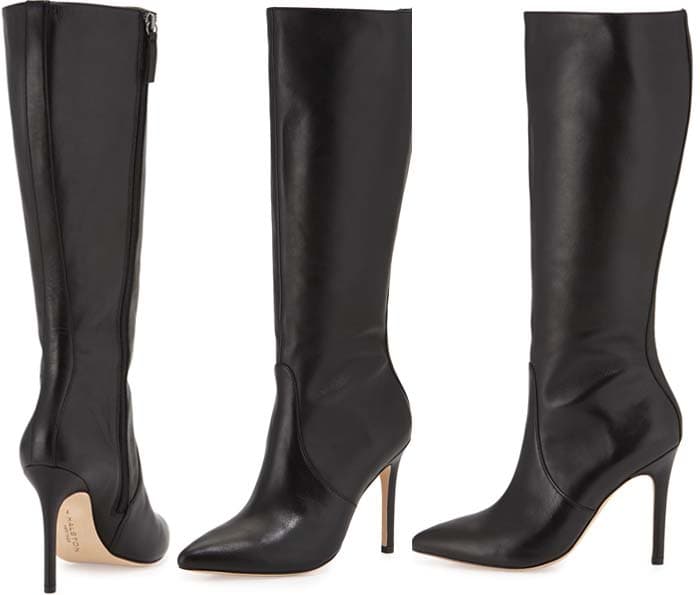 Massimo Matteo Thigh High Stiletto Boots, $259
Black Viktor & Rolf Knee Boots, $1,255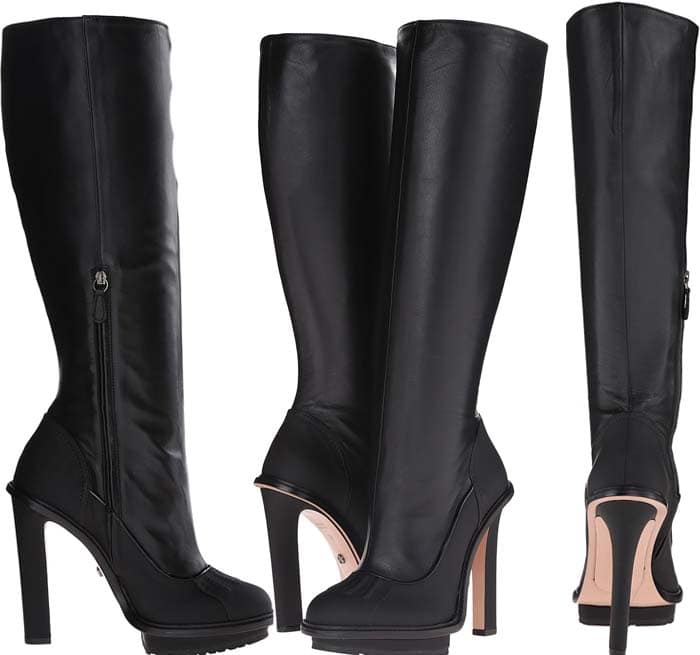 Credit: TNYF / WENN / Lia Toby / Avalon / Instar