Claudia Schiffer took a page right out of Gwyneth Paltrow's lookbook and was also seen in the quite unforgettable Sergio Rossi 'Maori' suede cutout wedge booties while out and about in London, England the other day.
The supermodel turned supermom wore the towering 4″-high Sergio Rossis for a morning school run which makes us wonder how she manages to get her kids ready, drop them off at school AND look this good all at once so early in the morning.
An energy drink? A magic pill? An army of little elves maybe?
Here are pictures of Claudia Schiffer from last Monday's early morning school run: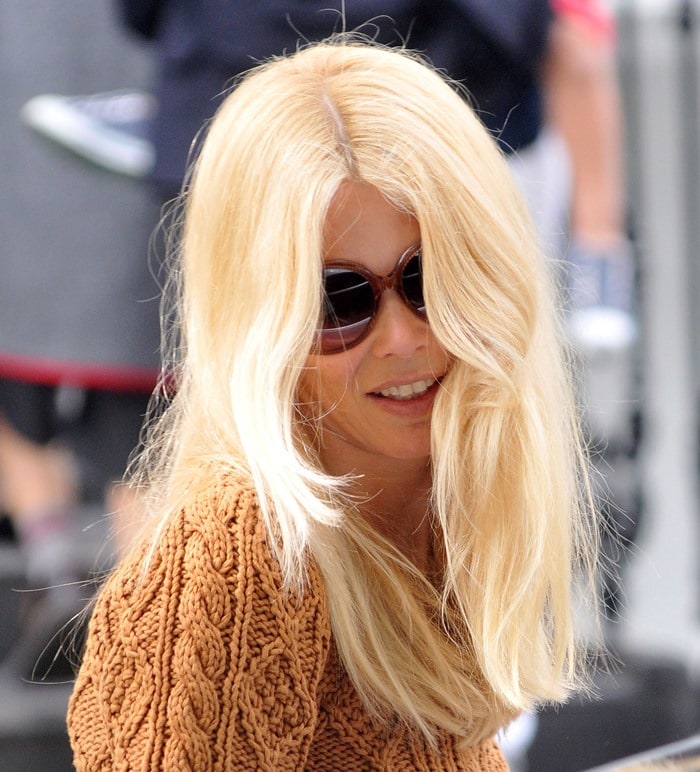 Claudia Schiffer heads to a studio after dropping off her kids at school in London on May 23, 2011
Also like Gwyneth, Claudia Schiffer used these wedge booties to spice up her otherwise simple ensemble. Claudia was casually dressed in a chunky brown cable knit sweater and cropped blue skinny jeans but when you get to her feet – BAM! – it's the Sergio Rossi stunners.
You might've already seen these before – and they also might've left an impression on you – but again, here are the Sergio Rossis on Claudia Schiffer up close: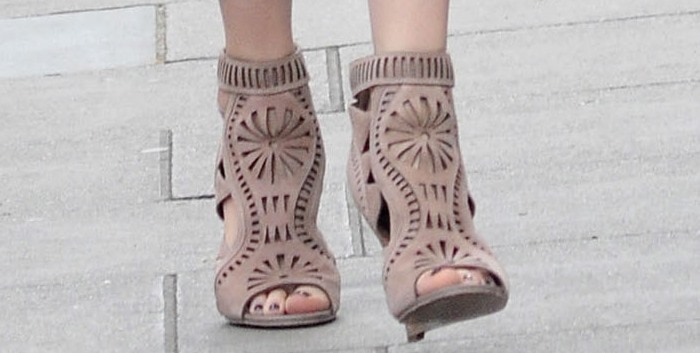 They look good from afar, they look good up close – in other words, they're an amazingly designed pair of shoes. You can buy them at Neiman Marcus.
Sergio Rossi Laser-Cut Wedge Booties, $870
No one's made a less expensive version of these yet (about time they did!) but these 'Dacey' wedge booties from DKNY that you can find at Amazon are a pretty good alternative:
Maori-Inspired DKNY 'Dacey' Wedges, $268.00
Credit: WENN