After working out in the morning on Wednesday, Taylor Swift changed into a matching crop top and skirt set. She was spotted while arriving back at her apartment in New York City.
Taylor Swift's skater skirt and crop top by AQUA
The 24-year-old musician sported a skater skirt by AQUA paired with a crop top from the same brand. Taylor accessorized with a Bhailiu streamlined satchel and completed the outfit with a pair of Miu Miu crisscross platform sandals.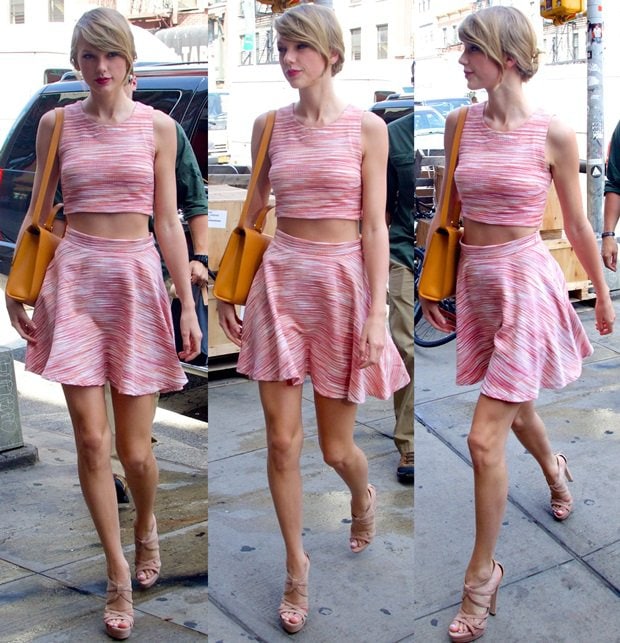 Taylor Swift toting a Bhailiu streamlined satchel in the East Village in New York City on June 18, 2014
How do you like Taylor's take on the crop top and skirt set trend? Her outfit sold out immediately after she was spotted wearing it.
However, we've found three matching sets at Shopbop that we hope you'll like:
JOA Tee Shirt Blouse, $45 and JOA Knee Length Skirt, $98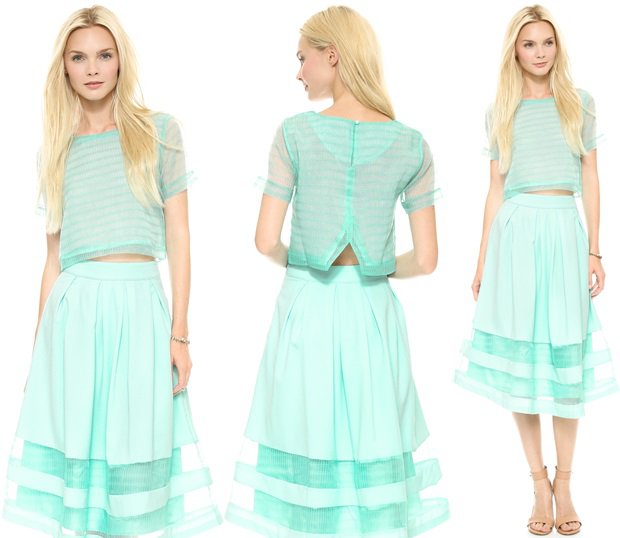 Milly Hypnotic Crop Top, $245 and Milly Tube Skirt, $198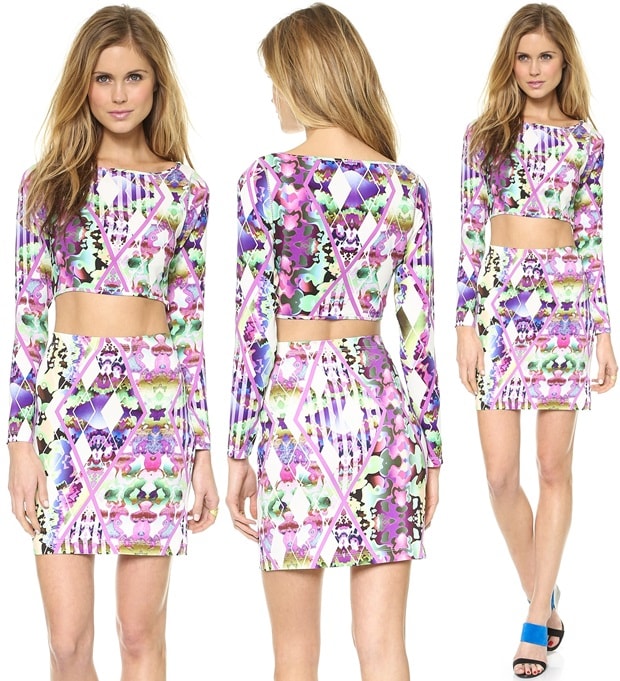 re:named Palm Leaf Crop Top, $42 and re:named Palm Leaf Skirt, $54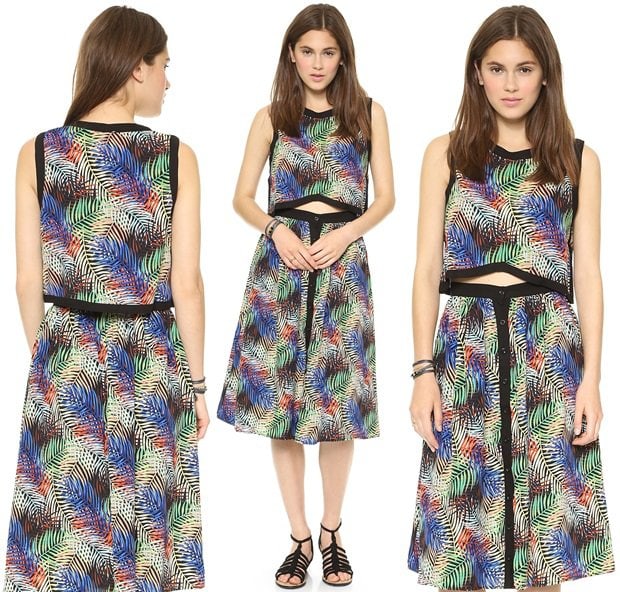 Credit: Alberto Reyes / WENN